As parents now, Mr H and I don't get to go out together very much nowadays. It tends to be easier to go out individually as the other will stay at home to look after the boys. Every now and then, it's nice to have a date night together and ours usually consists of dinner followed by a movie. We are very lucky that my sister lives close by and can be called upon to babysit.
So, a couple of weekends ago, we did just that. Our local Odeon (Kingston) has recently been refurbished and alongside the refurbishments, they have also created a new luxury cinema screen. And by luxury I mean they have properly gone to town to make your cinema experience the best it can possibly be.
Screen 15 has a new state-of-art screen installed and with it 50 reclining chairs.  Not only that, guests can also enjoy a range of beer, wine and cocktails or CROMA pizzas and planks from their premium menu. You simply order at the bar and it can all be brought to your seats.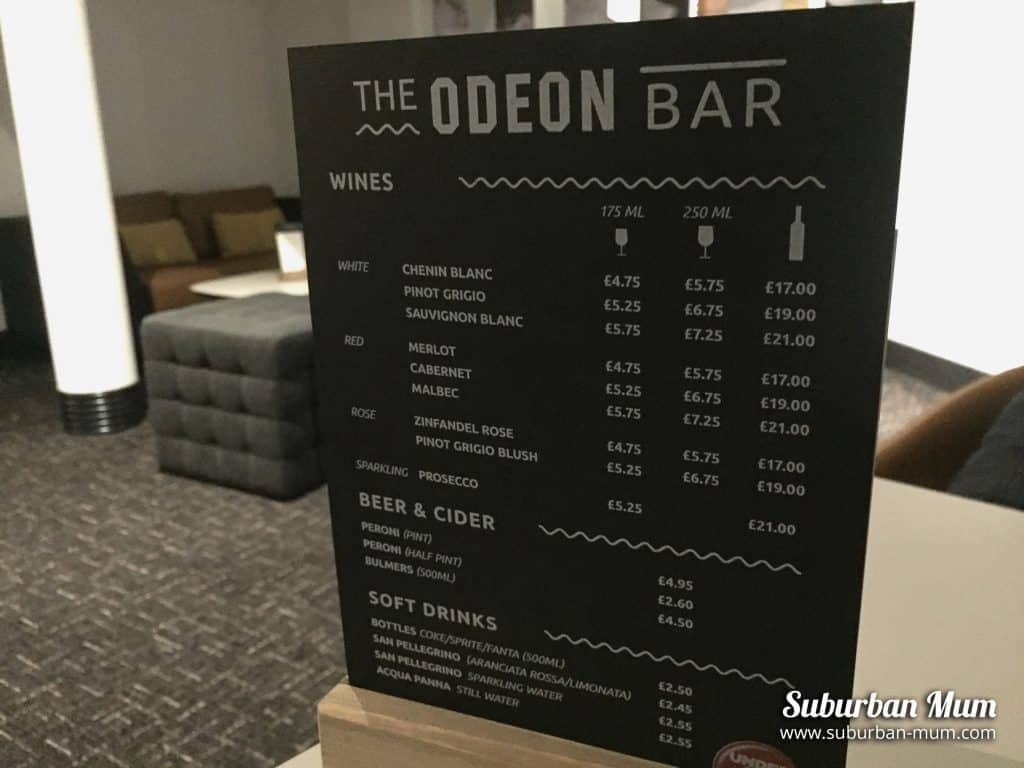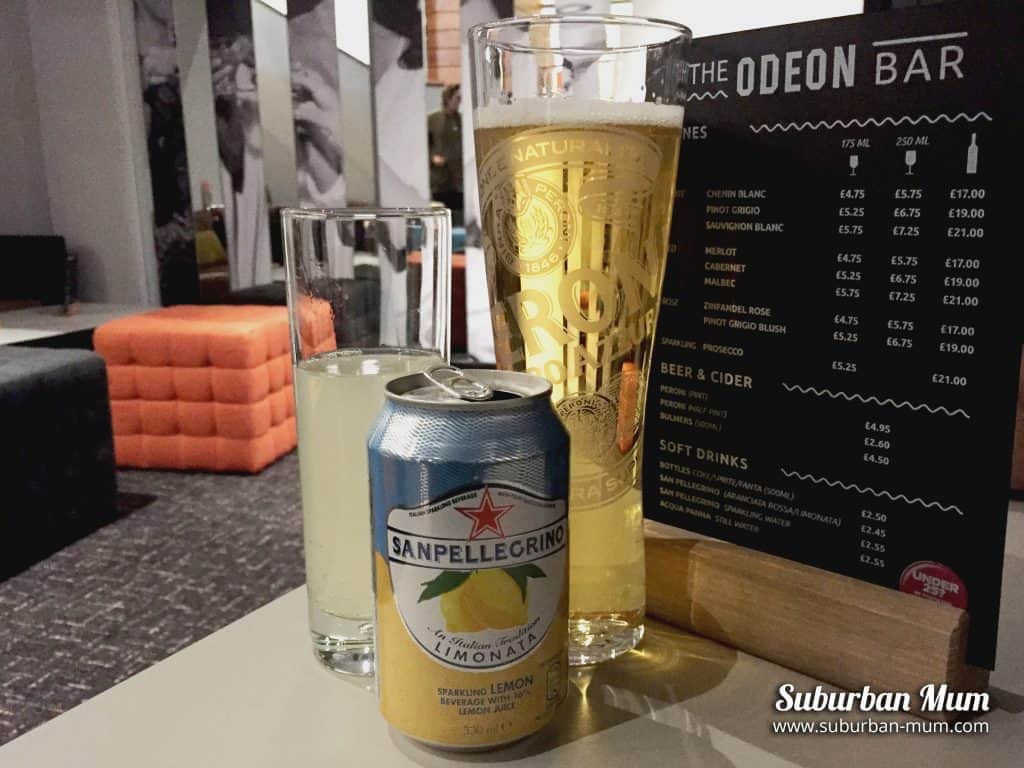 On entering Screen 15 we were wowed but the size of the seats. My feet couldn't even touch the floor and of course, the first thing we had to do was hit the recline button. The seats are as comfortable as they look with a small table that can be swivelled over to your seat and of course a place to put those important drinks!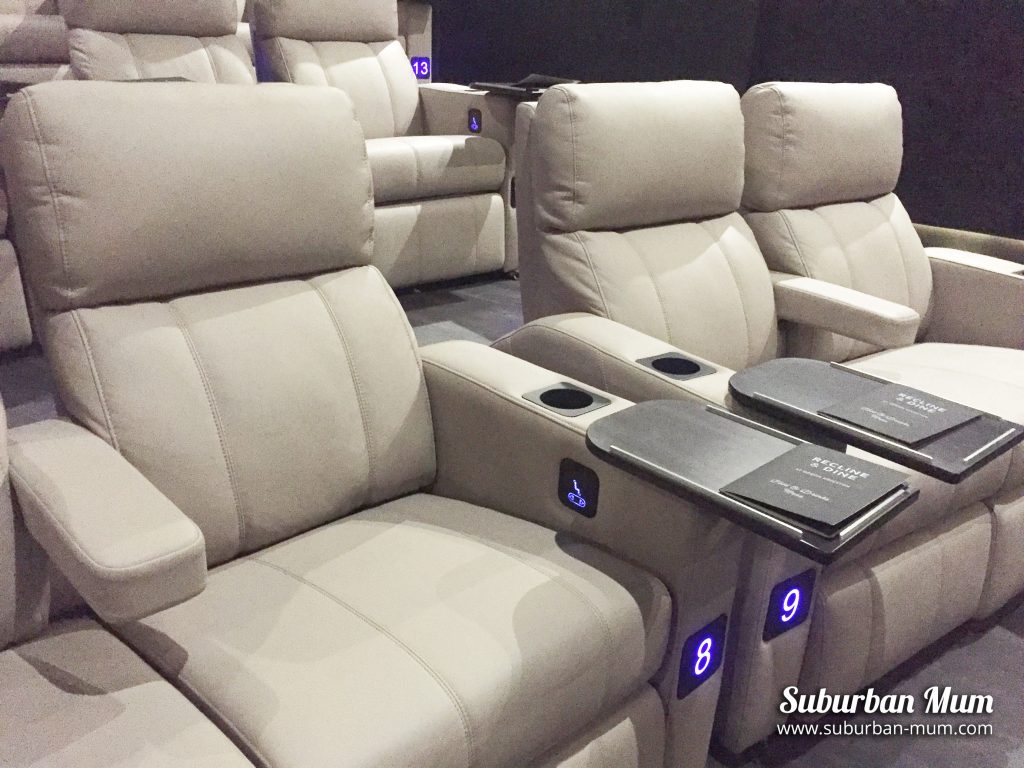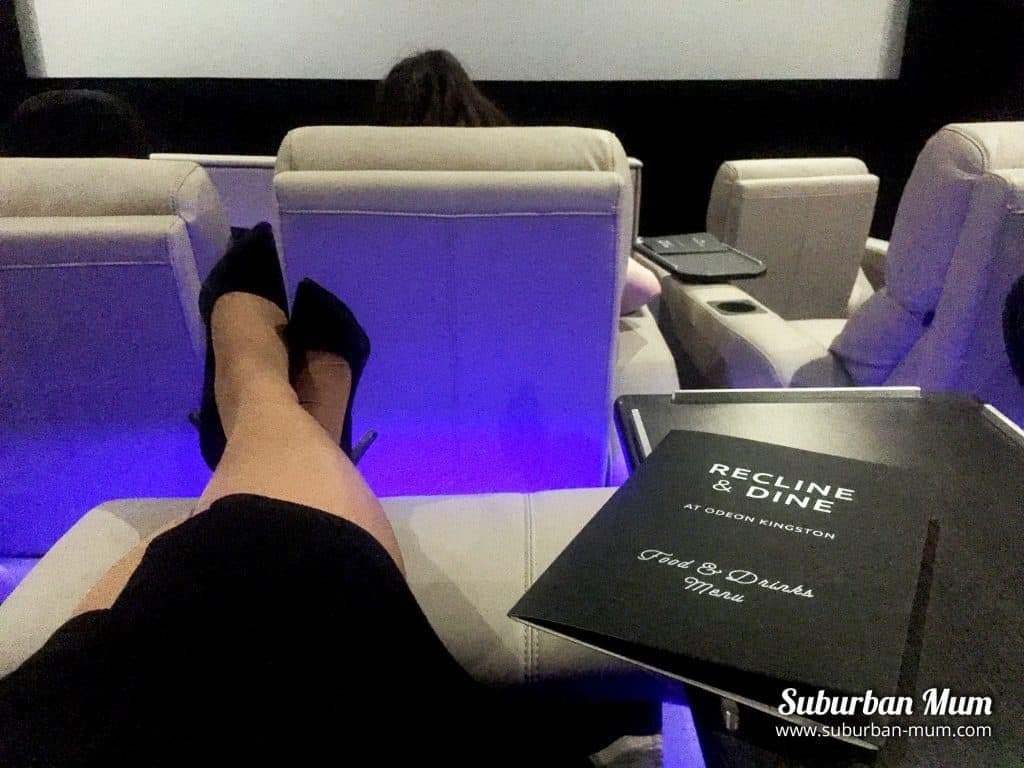 We'd already ordered our CROMA pizza's outside so we settled into our seats with our drinks and waited for them to be brought in to us before the movie started.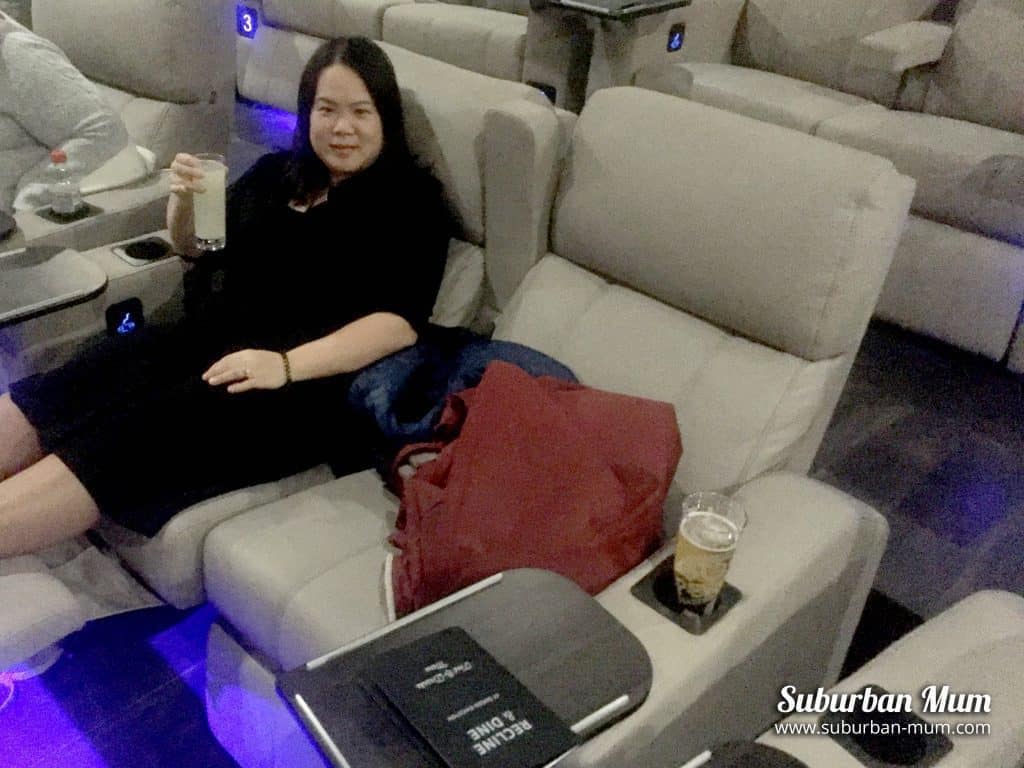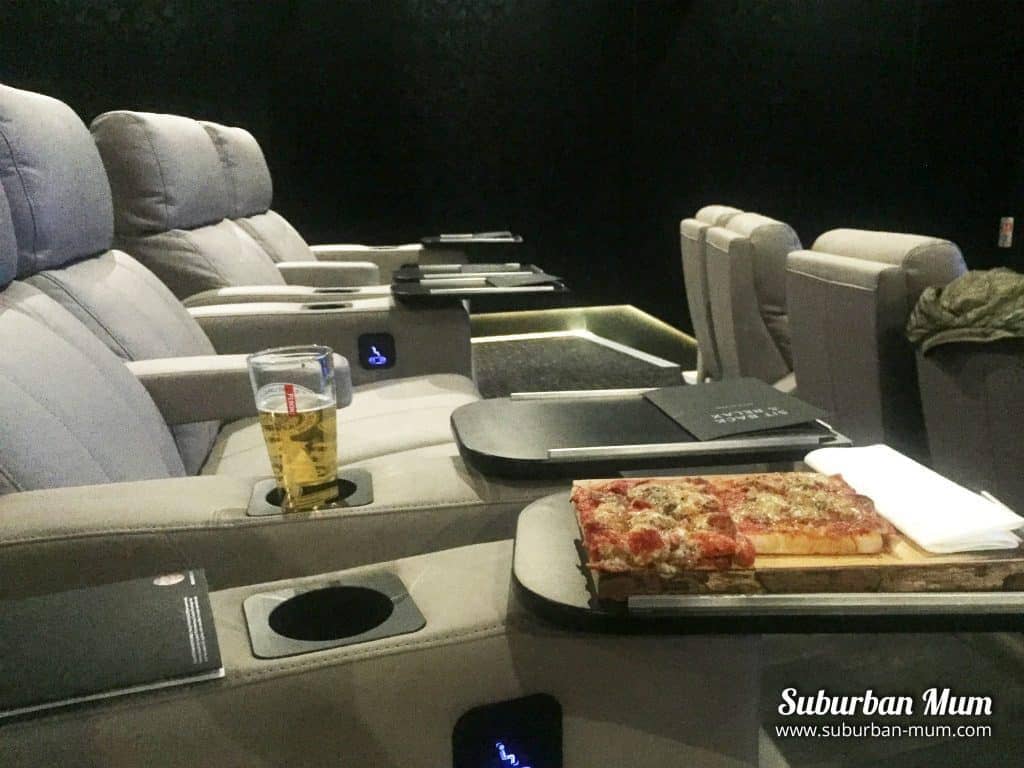 The pizzas we ordered were delicious and had plenty of toppings – we could easily have eaten another, but that's probably us being greedy! Prices are reasonable with a pizza and a pint costing £8.95. Popcorn can also be purchased at the bar but if you are after any other snacks like chocolate or ice cream you have to purchase these in the main lobby. We both wanted something sweet to finish off our pizzas but Mr H didn't fancy joining the huge queue in the lobby so we settled for popcorn instead. It would be great if these items could be sold at the bar future.
Overall, we really enjoyed the recline and dine experience. I think it's a game-changer for us because we now only want to watch movies on a reclining seat! Tickets cost a mere £2.50 more compared to your normal ticket and being able to sit in those huge luxurious recliners is totally worth it and we are already looking forward to going back soon.
Screen 15 tickets are £16.45 per person and can be purchased directly from the cinema itself, or online via the Odeon website (just make sure the showing of your film is for Screen 15)
*We received complimentary tickets to Screen 15, food and drink in exchange for an honest review. All opinions are my own.
You might also like: