2020 will forever be known as the year we stayed at home. While it wasn't so bad in the summer as we could still enjoy doing things outdoors, now we are heading into winter, entertaining children is just that little bit harder. As we've just entered lockdown 2.0 I am so very grateful that schools are still open, allowing the boys to have some form of normality.
At home, they have probably been spending a little too much time watching Netflix and playing computer games, so I was delighted to have been sent some K'Nex sets to review.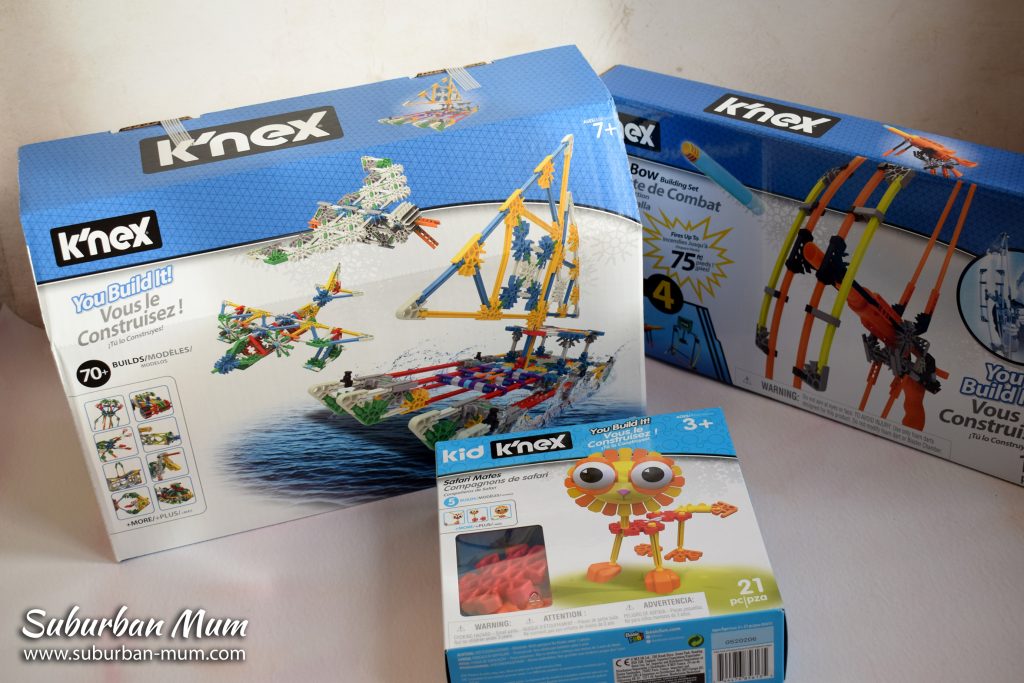 About K'Nex
Founded in the early 90s, K'nex is part of the Basic Fun! family, they set out to show kids that the only limit to building, was their imagination. The K'Nex system is made up of interlocking plastic rods and connectors, blocks and other components which can be connected together to create a variety of models and structures.
Kid K'Nex Safari Mates
First up, let's take a look at Kid K'Nex, which is suitable for children aged 3+. The plastic rods and connectors are slightly chunkier, making it easier for younger children to connect these together. The Kid K'Nex Safari Mates comes with 21 pieces and a set of simple instructions for building. The Kid K'Nex sets are ideal for preschoolers and a great introduction to K'Nex and imaginative play.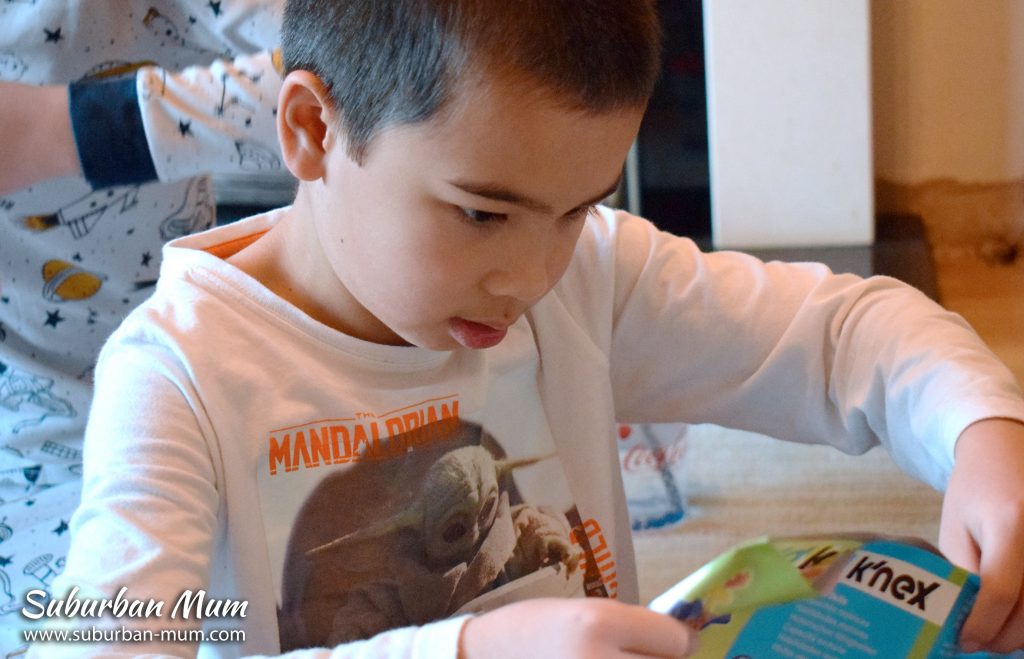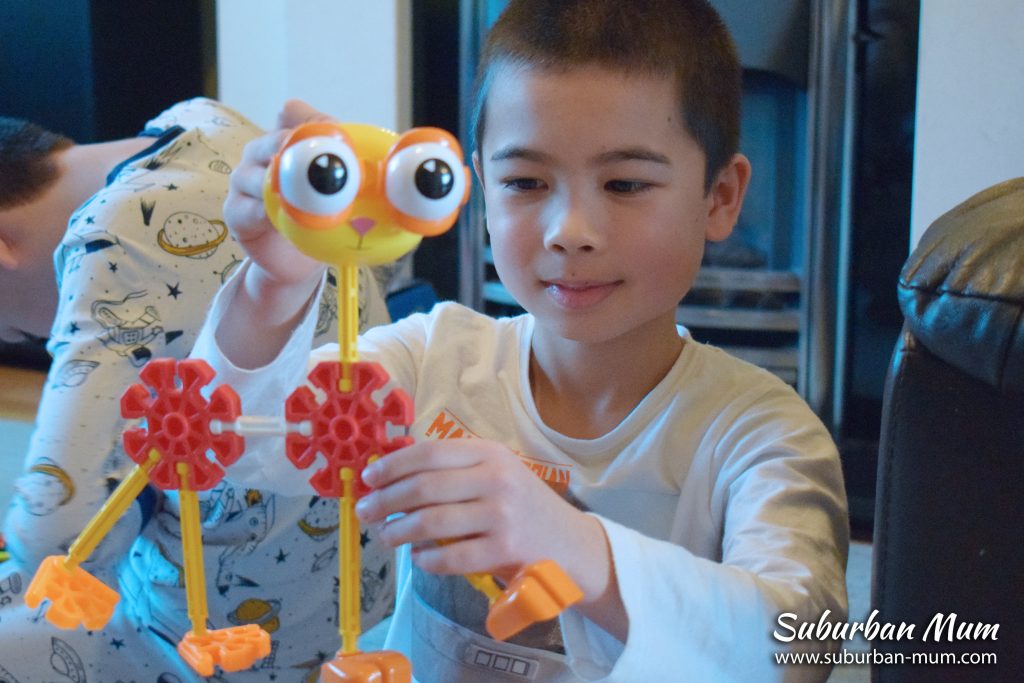 K'Nex Battle Bow
E could not wait to get his hands on the K'Nex Battle Bow which has 165 pieces and allows you to build four different blasters. This set is recommended for children aged 8+. E is 10 and although he needed a little help with a few bits, he managed to build the majority of the Battle Bow by himself. The set comes with five soft foam darts that can fire up to 75 feet. It's provided the boys hours of fun taking it in turns to aim and fire at each other.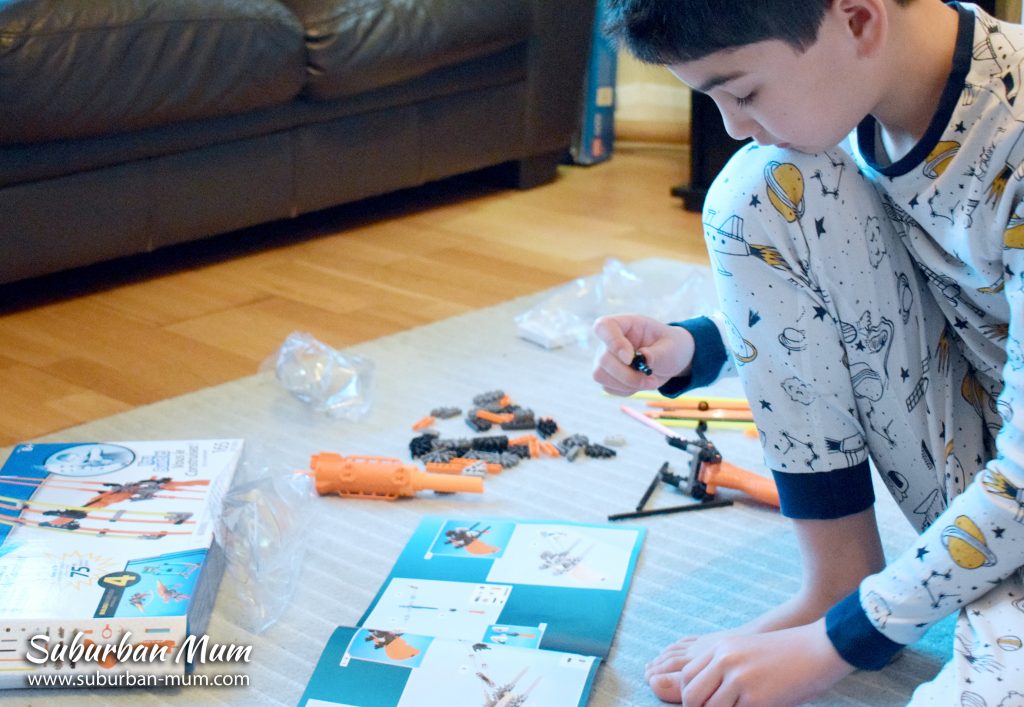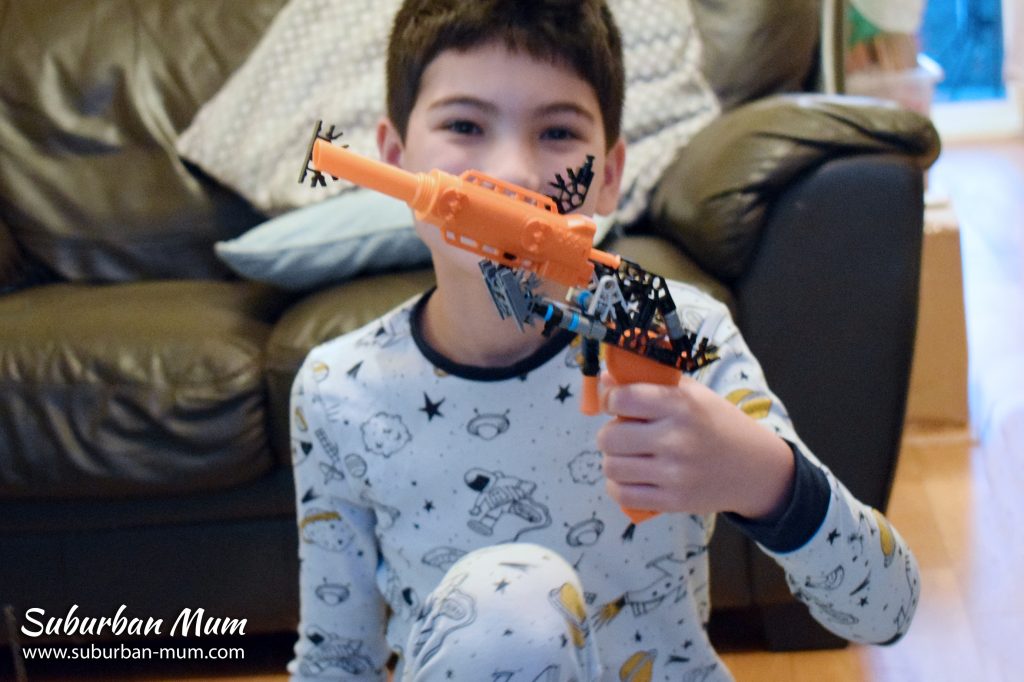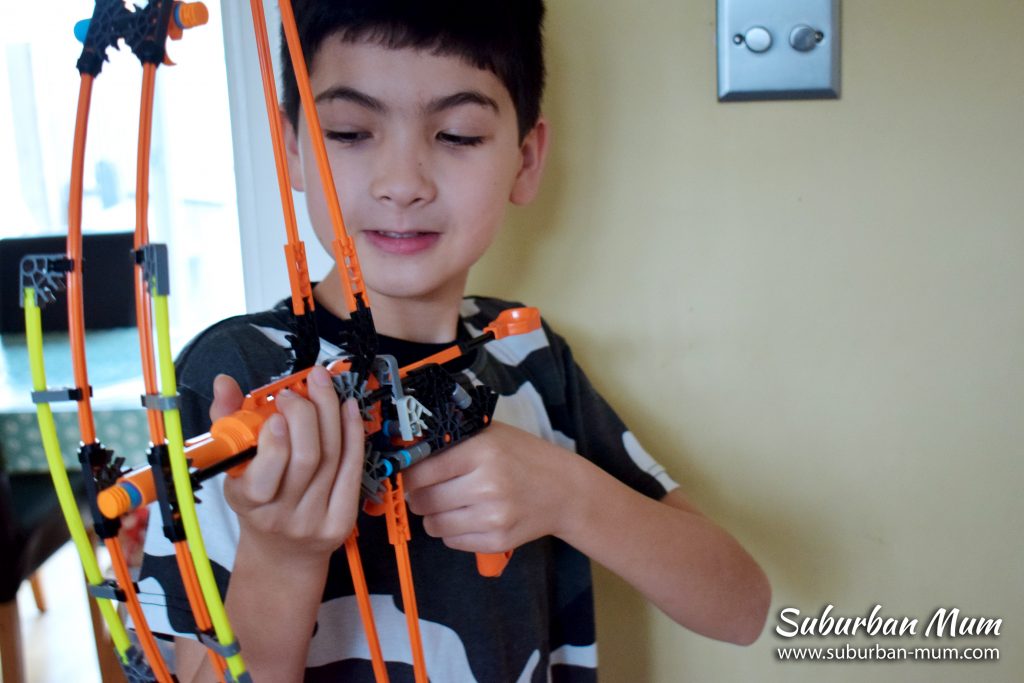 K'Nex 70 Model Builder Set
The K'nex 70 Model Builder Set is suitable for children aged 7+ and comes with 705 pieces where you can build 70 different models using the manual that comes with the set, including boats, trucks, hot air balloon, a turtle and much more.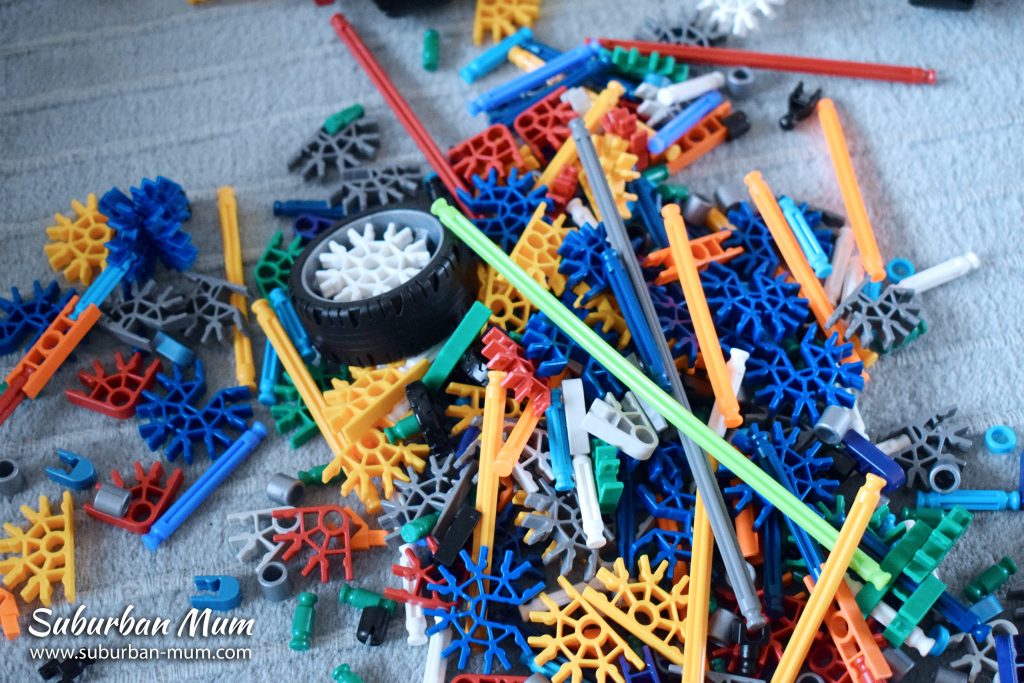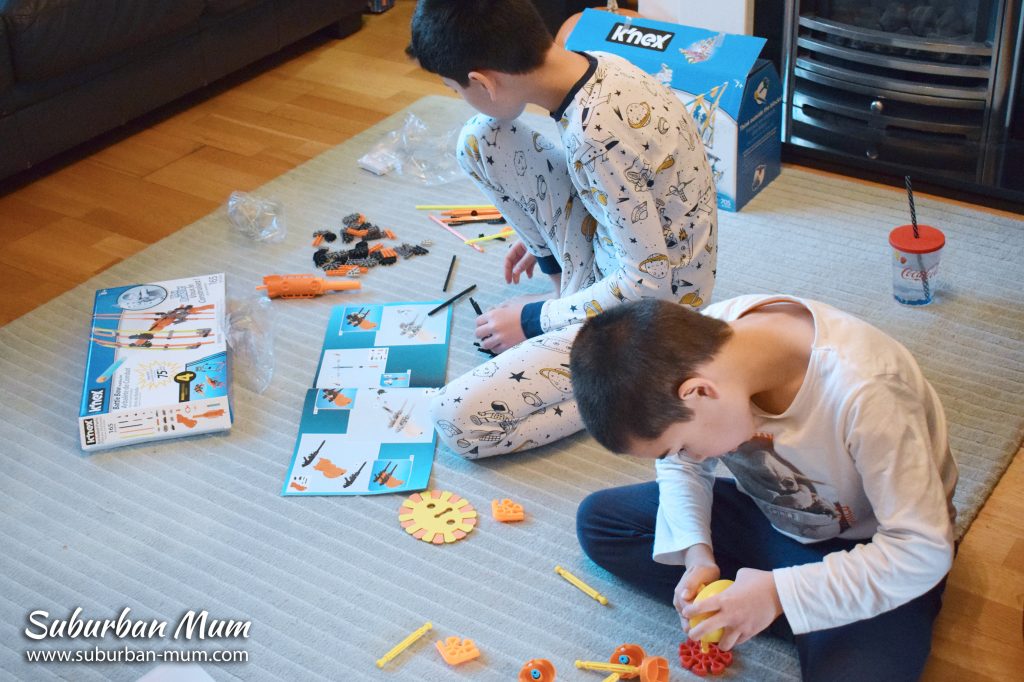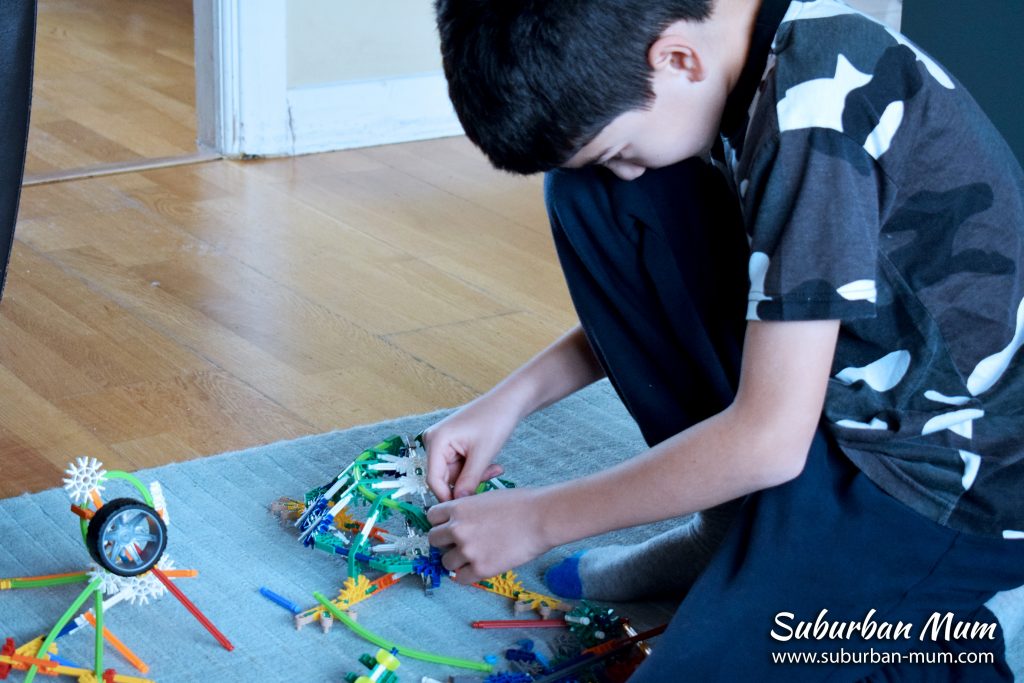 Children can also freely bring their own creations to life, giving them numerous ways to grow and develop.
The boys have loved getting to grips with K'nex. M initially found some of the parts a little tricky to connect together, but once he understood how to it properly, there was no stopping him! Initially, they both built models from the manual, but as they grew more confident, they started to develop their own creations, such as racing cars and tanks.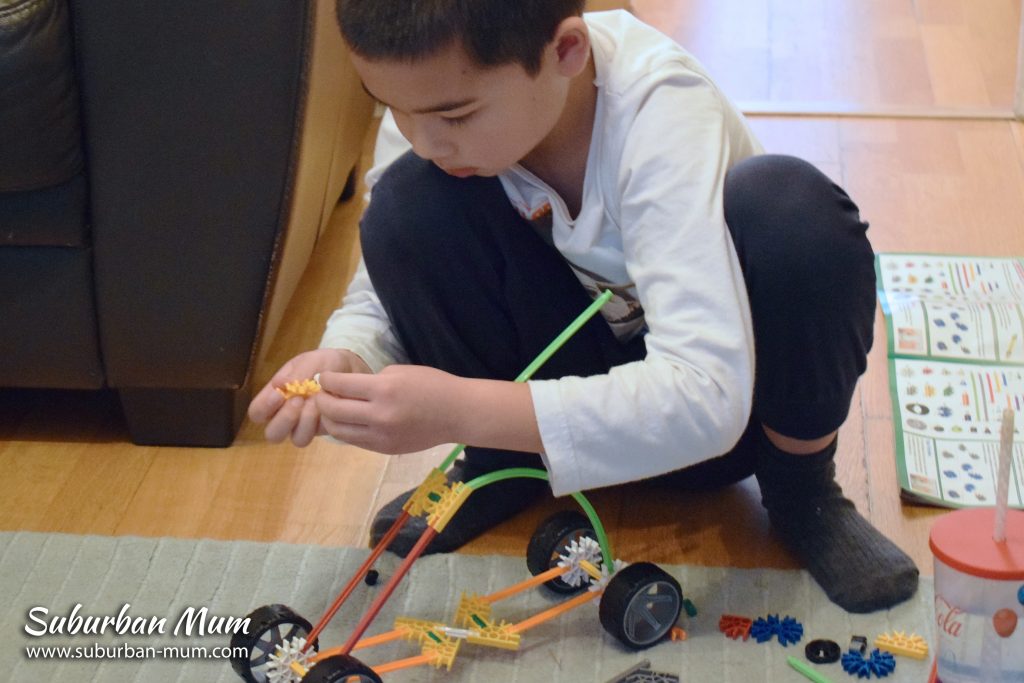 K'Nex has been a great way to keep them occupied the boys at home, especially as we are now in lockdown and can't go anywhere.
They would make lovely sets for Christmas or birthdays and best of all, there is something to suit all ages.
You might also like: