We're big fans of Laser Quest, having been numerous times before. My youngest son even had this 7th birthday party there a few years ago – it's great fun!
We were recently invited to check out our local Laser Quest Kingston, which newly opened in September 2022. We have also been chosen to be Laser Quest Ambassadors which we are super-excited about!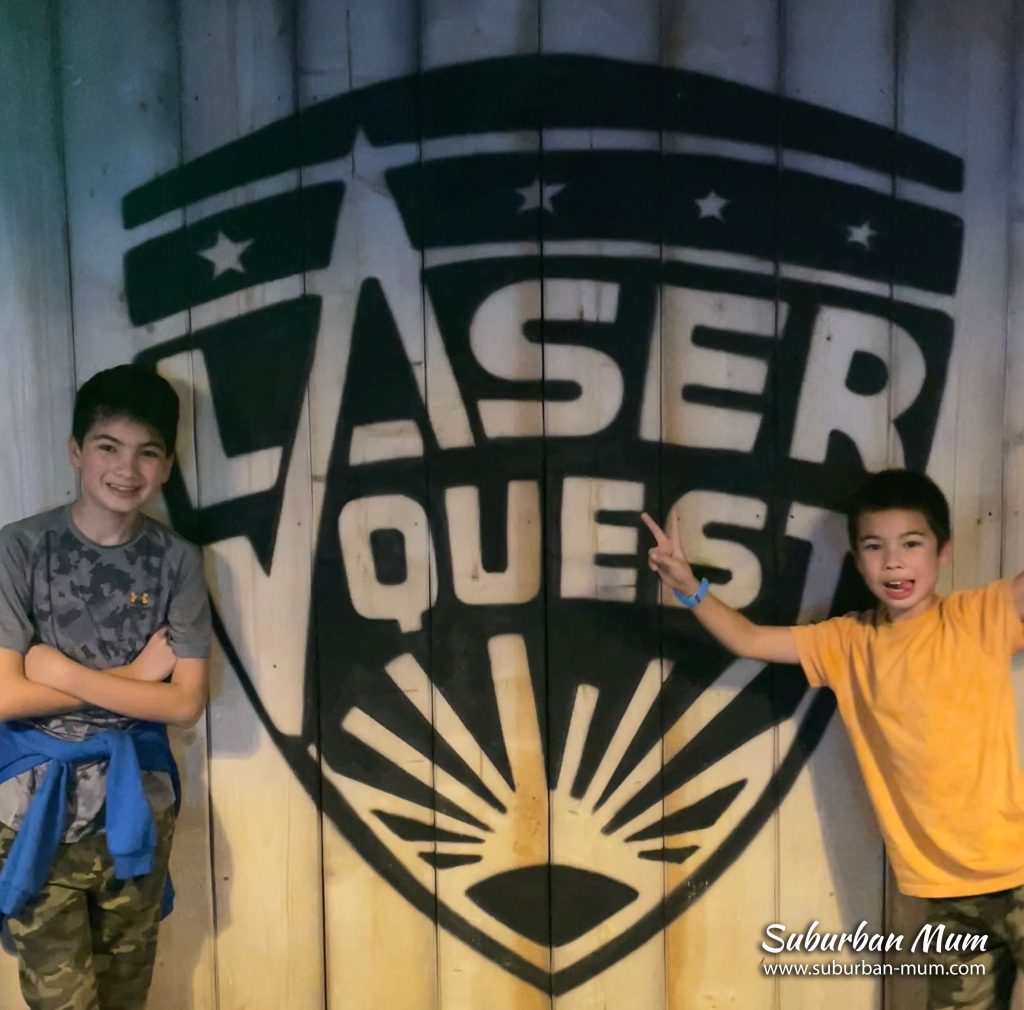 What is Laser Quest?
If you're unfamiliar with Laser Quest – you've been missing out! Laser Quest is an indoor laser tag game where the aim of the game is to tag your opponent as many times as possible using infra-red laser phasers and body packs without getting tagged yourself.
How does it work?
On arrival, you check in at reception. Here you'll give them your player names – they can be anything you like; in return, you'll be given a key to activate your laser phaser and body pack. Depending on the number of players in your group, you can choose to be put on teams or play an "all vs all" game.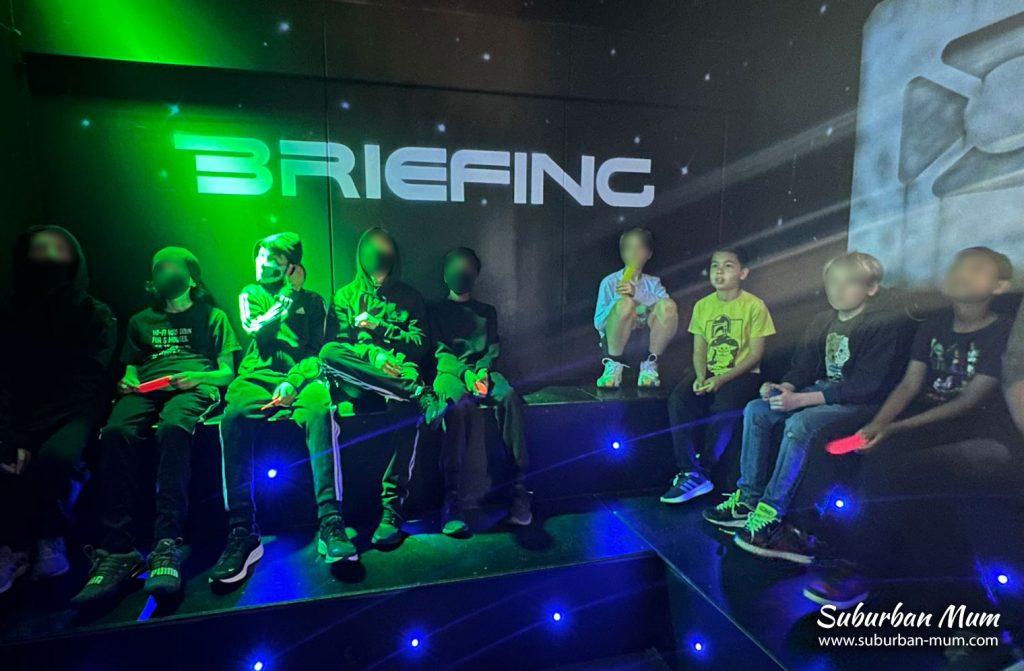 Before the game starts, a briefing occurs so that everyone knows the safety rules. You are then taken to be kitted up to enter the battle arena. The Battle Arena consists of catwalks, mazes, swirling fog, special effects, music and lights; each game lasts around 20 minutes. Points are scored when you tag some on the laser phaser, shoulders, back or front, but you also lose points when you are tagged yourself. You can find out your score at the end of the game on the scoreboard in the main Laser Quest waiting area. You can even ask for more detailed shooting stats – just ask reception to print them out for you.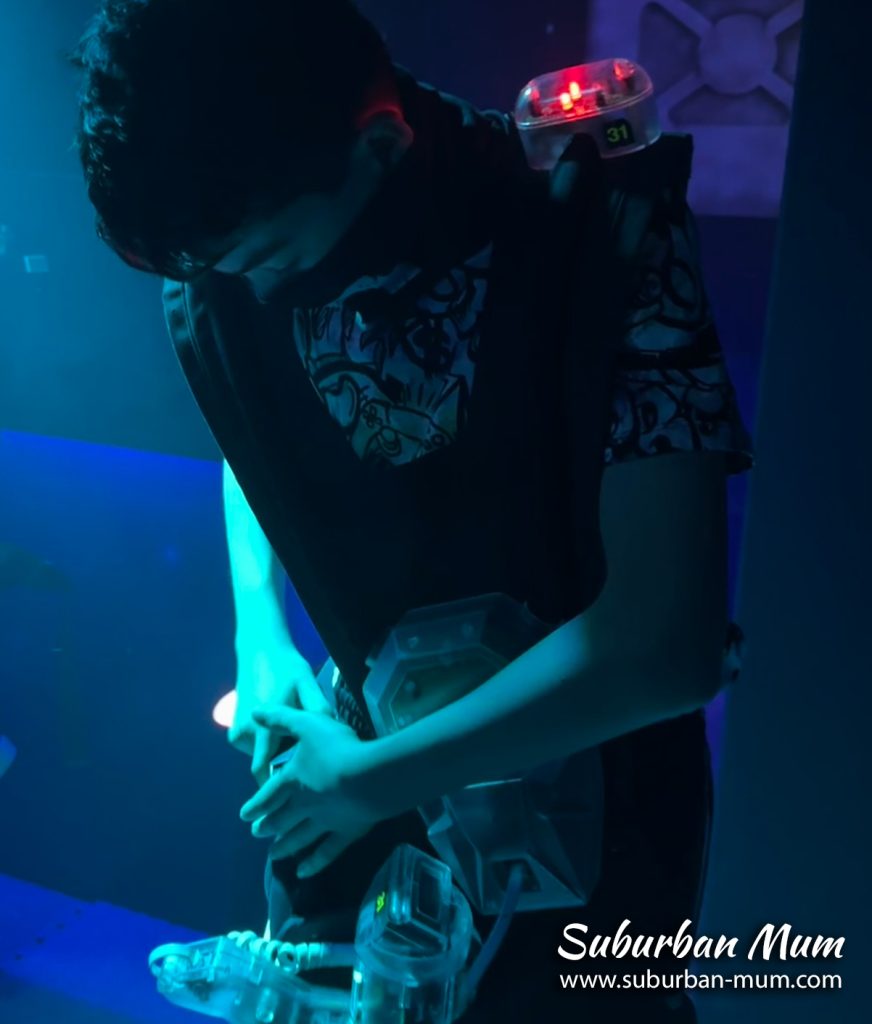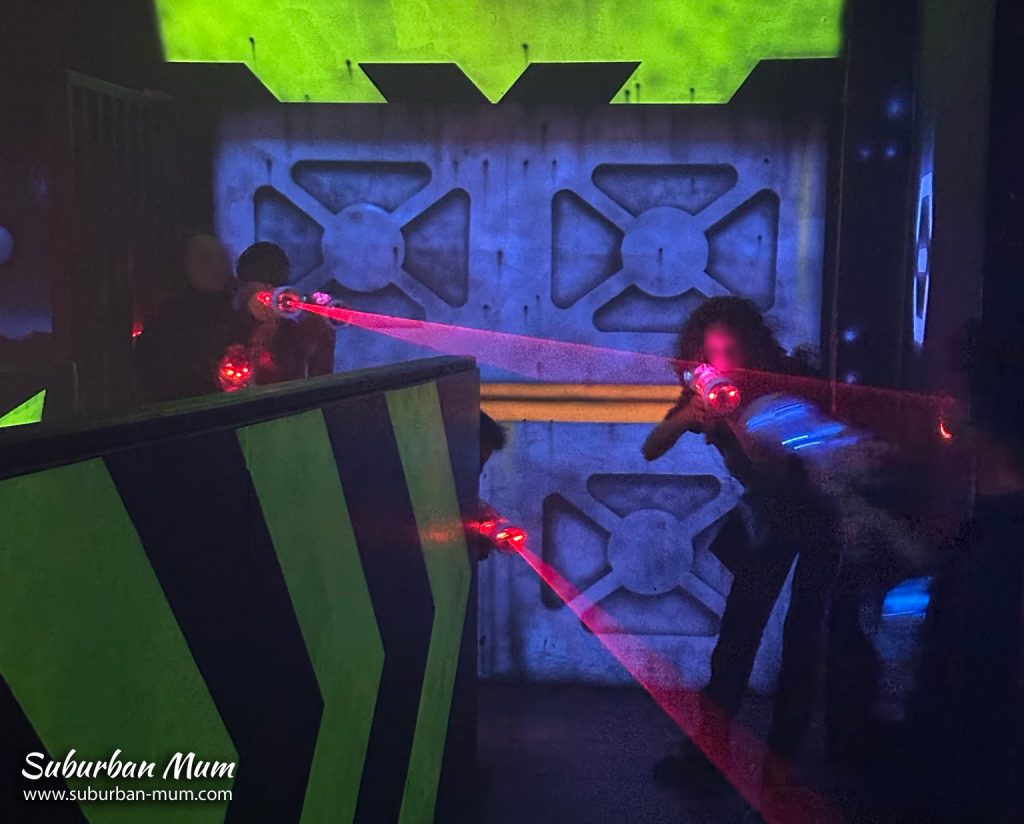 Who can play?
Laser Quest is suitable for anyone over the age of 6 or 1.1m tall. My boys have been going since they were around 7 years old. The body packs can be a little cumbersome for younger children, but it's never been enough to stop play. It only feels heavy with the laser phaser in its holster, so once you are holding this, the body pack instantly feels much lighter.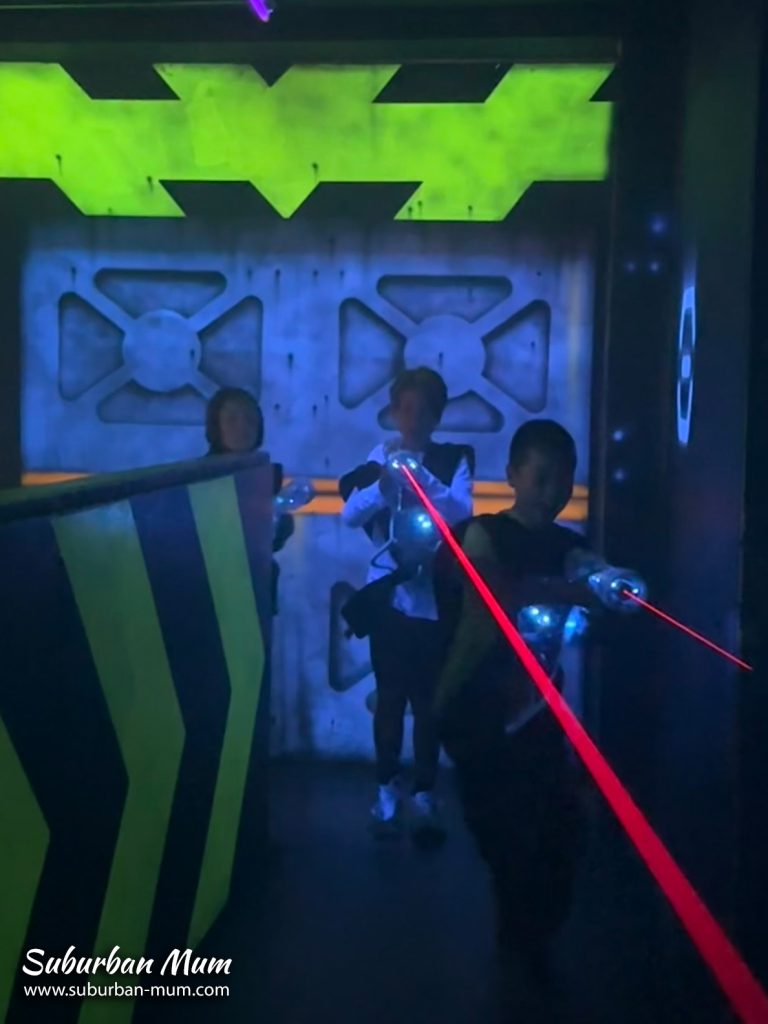 What else is there to do at Laser Quest Kingston?
Aside from Laser Tag, most Laser Quest locations also offer arcade amusements (you can purchase tokens to play these) and VR Experiences. Three fun activities under one roof can mean only one thing – bundles of fun and games for kids (and adults!) at affordable prices.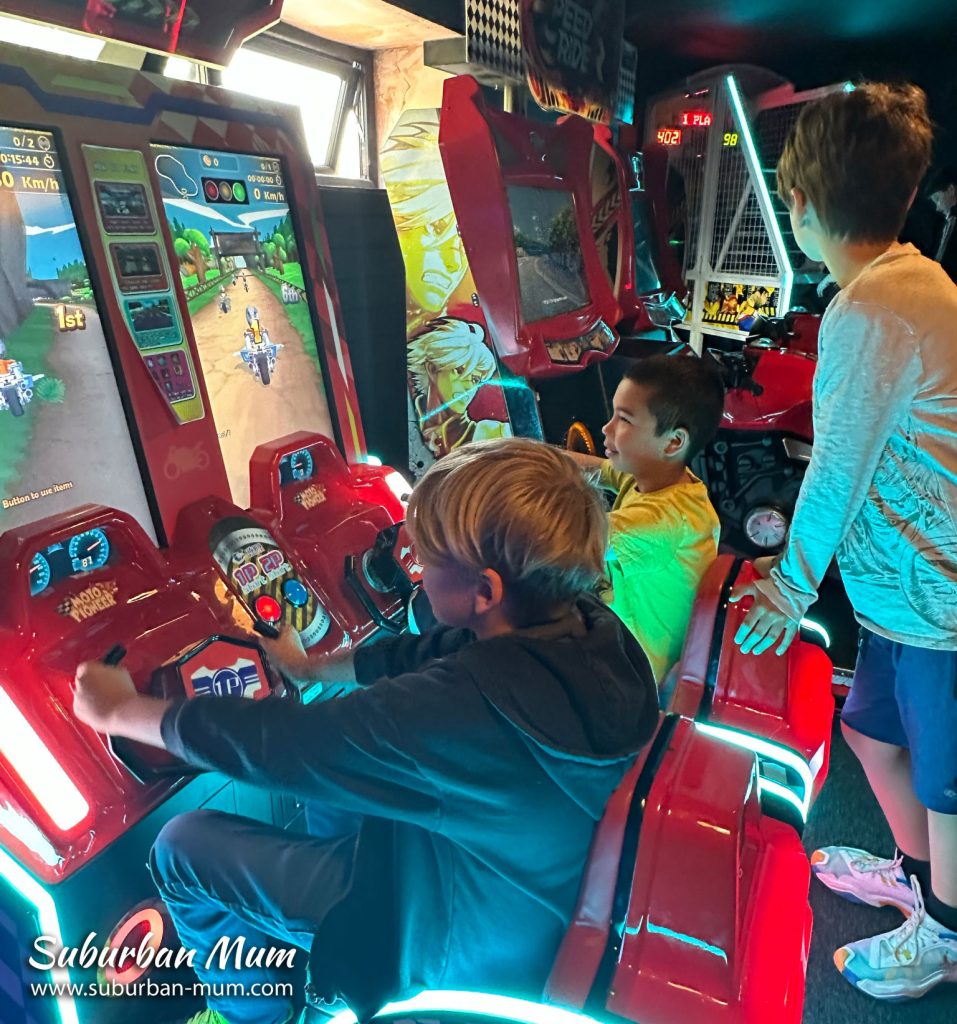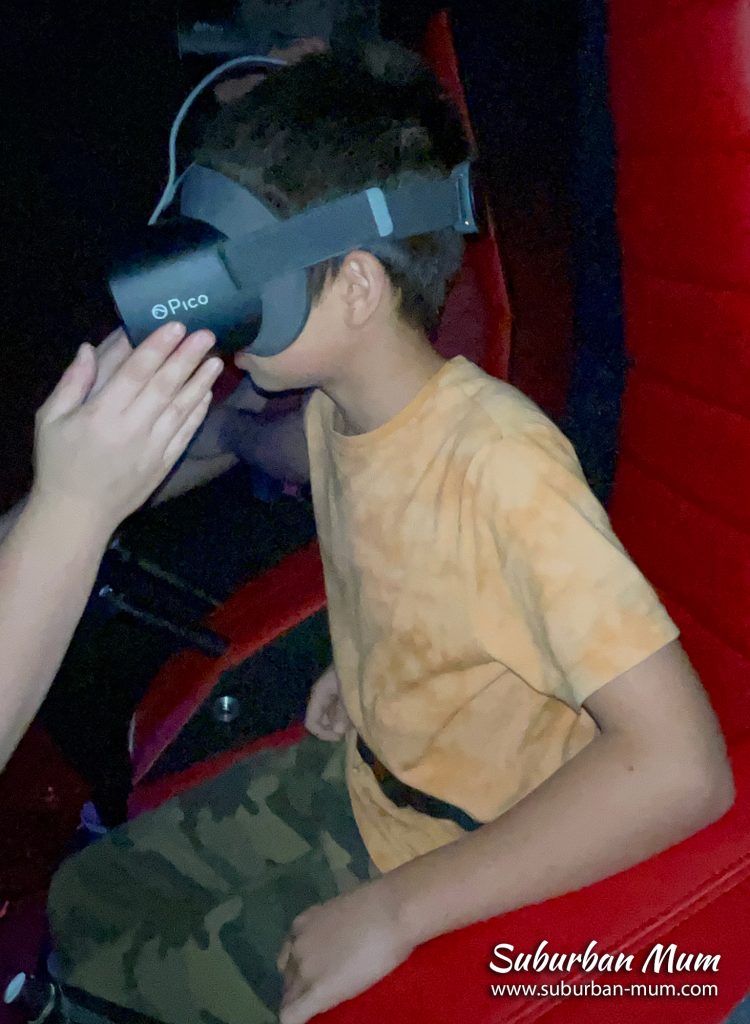 How much does it cost?
Laser Quest games start from just £7.95 per person, but you can also buy Laser Quest and VR Experience combo passes. They also offer birthday parties –  I highly recommend this; it takes all the stress out of party planning as they do all the work for you!
Get 10% off using my code
To find your local Laser Quest location and to book, head over to the main Laser Quest website. You can get 10% off using the code: SUBURBANMUM10. (Discount can be used for Laser Quest games and birthday party bookings and valid from now until the end of August 2023)
As part of our role as Laser Quest Ambassadors, we will be giving away two family passes for Laser Quest Kingston, so keep an eye out on my Instagram for your chance to win!
You might also like: