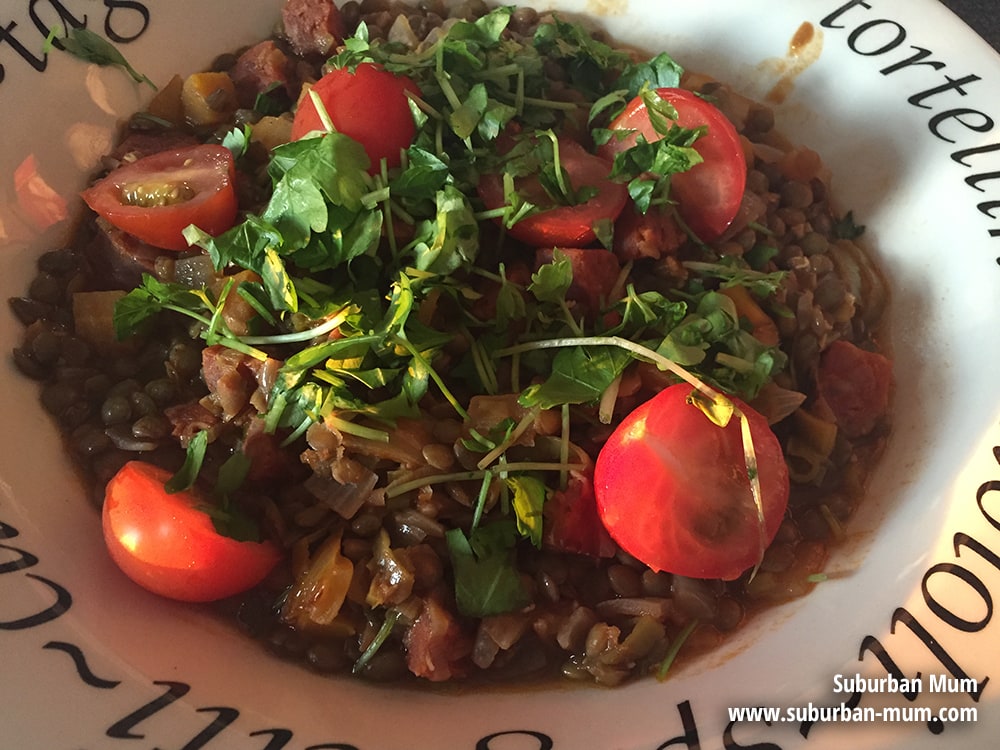 I mentioned this delicious dinner in my Slimming World update yesterday and thought I would share the recipe. It's an easy dish to rustle up after a hard day's work!
Serves 4
Ready in an hour
Ingredients
250g dried green lentils, washed and drained
1 leek, trimmed and thinly sliced
2 carrots, peeled and finely diced
2 garlic cloves, finely chopped
1 tbsp sweet smoked paprika
2 onions finely chopped
salt and freshly ground black pepper
low calorie cooking spray
120g chorizo, roughly chopped or sliced
2 plum tomatoes, deseeded and finely chopped
small handful of roughlyy chopped fresh parsley, to garnish
Method
Place the lentils in a large saucepan with 800ml of water. Add the leek, carrots, garlic and sweet paprika and half of the onions. Season to taste and bring to a simmer over a low heat. Cover and cook for 4oish minutes or until lentils are tender. (If you prefer a stew that's more like a soup you can add more water if the level gets too low)
About 15 minutes before the lentils are done, spray a non-stick frying pan with low calorie cooking spray and place over a medium heat. Fry the chorizo and remaining onions until brown, then stir the mixture and tomatoes into the lentils, scatter over the parsley and serve hot..
Enjoy!
Check out my other Slimming World recipes: