I want to document our life during this lockdown period due to COVID-19 pandemic, somewhere to jot down thoughts, feelings and generally how our family is coping with life under lockdown…
Week beginning Monday 30 March, 2020
Even though we are all at home, life seems to be very busy. Work and homeschooling take up the majority of our days and the weekend break is very welcome when it comes around.
We've pretty much stuck to the same routine as last week, but I am a little more relaxed about when the boys take their breaks and I don't want to disrupt their learning if they are in the middle of something. They continue to be taking everything in their stride, they've not asked much about what is going on in the outside world, and they haven't asked to go out. They seem happy doing their school work, watching tv and playing in the garden. I am so grateful for our garden right now. The boys can go in and out as they please when the weather is nice, and I know not everyone has that luxury to do so.
They've both spent some time Facetiming and going on Zoom with their friends, I can tell by how excited they chatter that they are missing them a lot.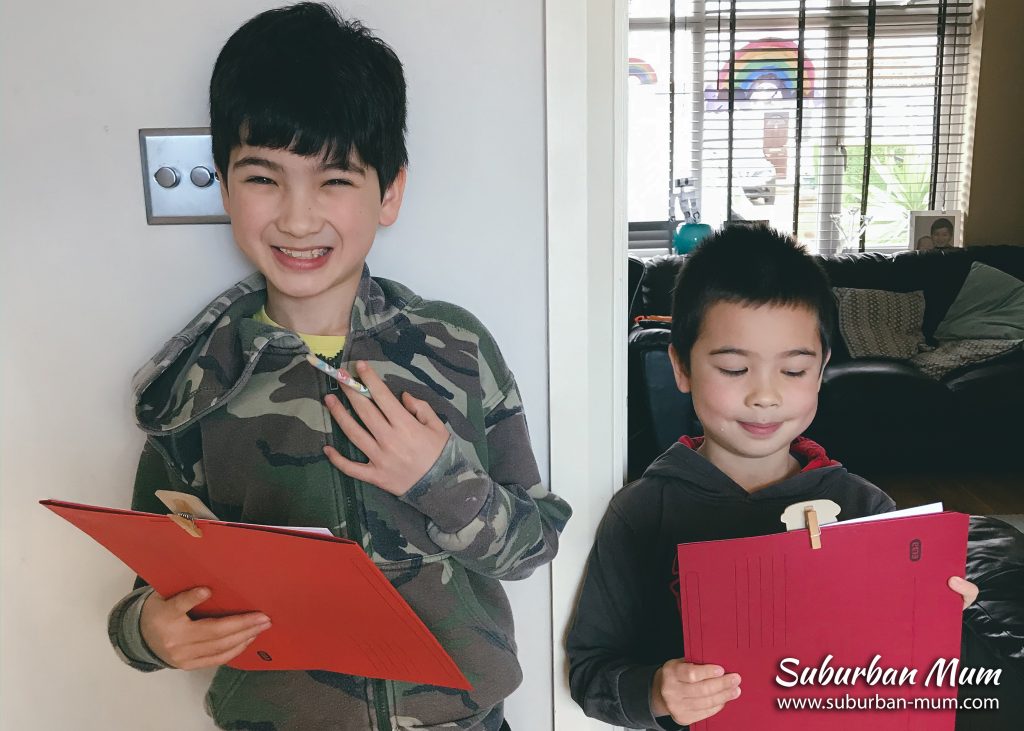 One thing I have noticed when homeschooling though is the amount of time they spend sharpening their pencils! It seems to take forever, so I bit the bullet and ordered an electronic one to use. The boys were so excited to try it out when it arrived they wanted to sharpen every pencil we had in the house – I love how the simplest of things gives them joy at the moment.
Work wise, I had an impromptu Zoom meeting on Tuesday and it was an announcement informing us that due to the current pandemic, they were going to have to furlough a number of staff and others would need to take a 20% paycut. We were to wait for an email to inform us which group we were in. It turns out that as I work four days a week, my role is unaffected by either of those changes so I am really thankful that for now, I can carry on as normal.
We had our first takeaway on Friday as a treat to celebrate two weeks of homeschooling and to mark the end of term. It gave me a break from cooking – it feels like all I seem to do when I'm not working or homeschooling, is prep food for lunch and dinner! We seem to be going through SO much food at the moment too. I know it's because we are all at home all the time and actually, we are saving money with no daily commute for Mr H and I and no bought lunches when we are at work either.
I've done a lot of baking since just before lockdown started, I've made cookies, lemon cake, banana cake and brownies! I had to pop to our Sainsburys Local over the weekend to pick up a few bits for dinner. It was the first time I'd set foot in a supermarket since the 2-metre social distancing was put in place. I had to wait outside for a few minutes before I was allowed inside, but I managed to pick up everything I needed. They even had lots of toilet rolls in – I don't think it's been that well-stocked for over a month! Signs that the stockpiling is stopping I hope.
I've been lucky enough to have had a couple of Tesco delivery slots booked before they came to hard to come by. Currently, you can only attempt to book slots three weeks in advance, and even then, you have to be put into an online queuing system to book as the delivery slots are released at midnight. I don't mind not getting a delivery slot as we are able to head out if need be, but I would prefer not to have to visit a big superstore where possible just to minimise risk.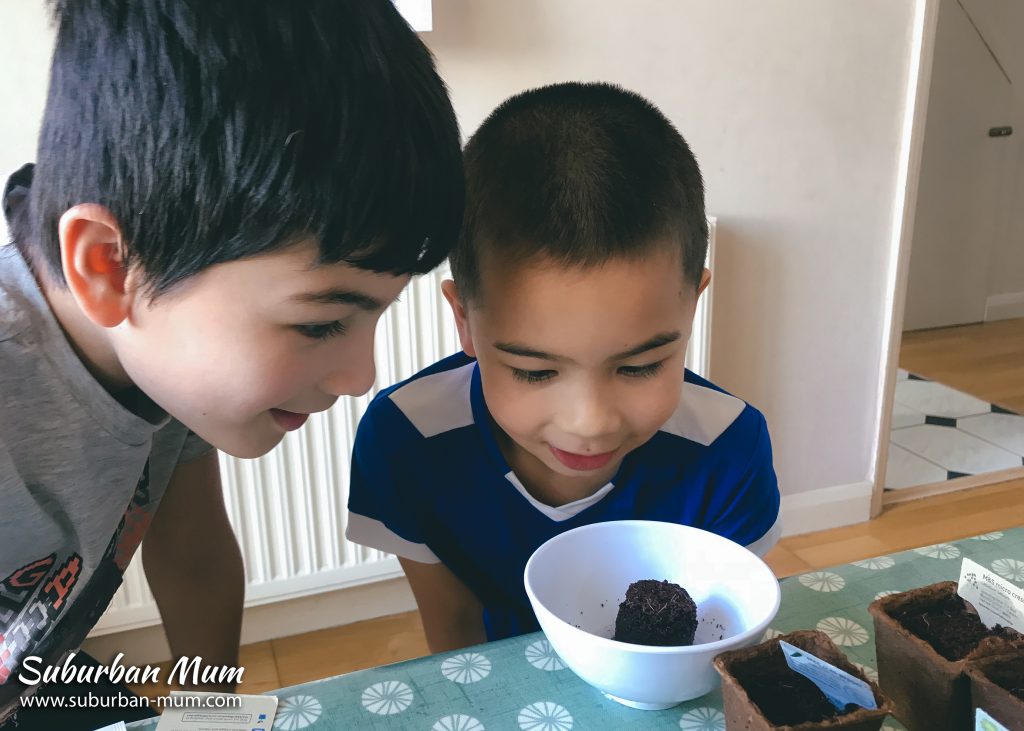 Our second weekend of lockdown was spent playing a new board game that the boys got for Christmas, they also spent ages tackling an Amaze Ball game that we were gifted before Christmas. I gave M a much-needed haircut, and we finally got around to potting the M&S Little Garden plants that we got.
The boys are looking forward to the Easter break and having some downtime. I had originally booked time off to spend with them, but as we are under lockdown, I have cancelled the holiday in favour of working. That way, once this is all over, I can use my holiday then to plan lots of fun days out.
Read my other Life under Lockdown posts: