There's not been a lot to report on this week. I have been busy with work and also trying to homeschool the boys and that's pretty much been our week!
M is still enjoying learning about The Great Fire of London. He had to do a bit of creative writing this week and came up with an acrostic poem about Fire. Creative writing doesn't come easy to him so he needed lots of encouragement.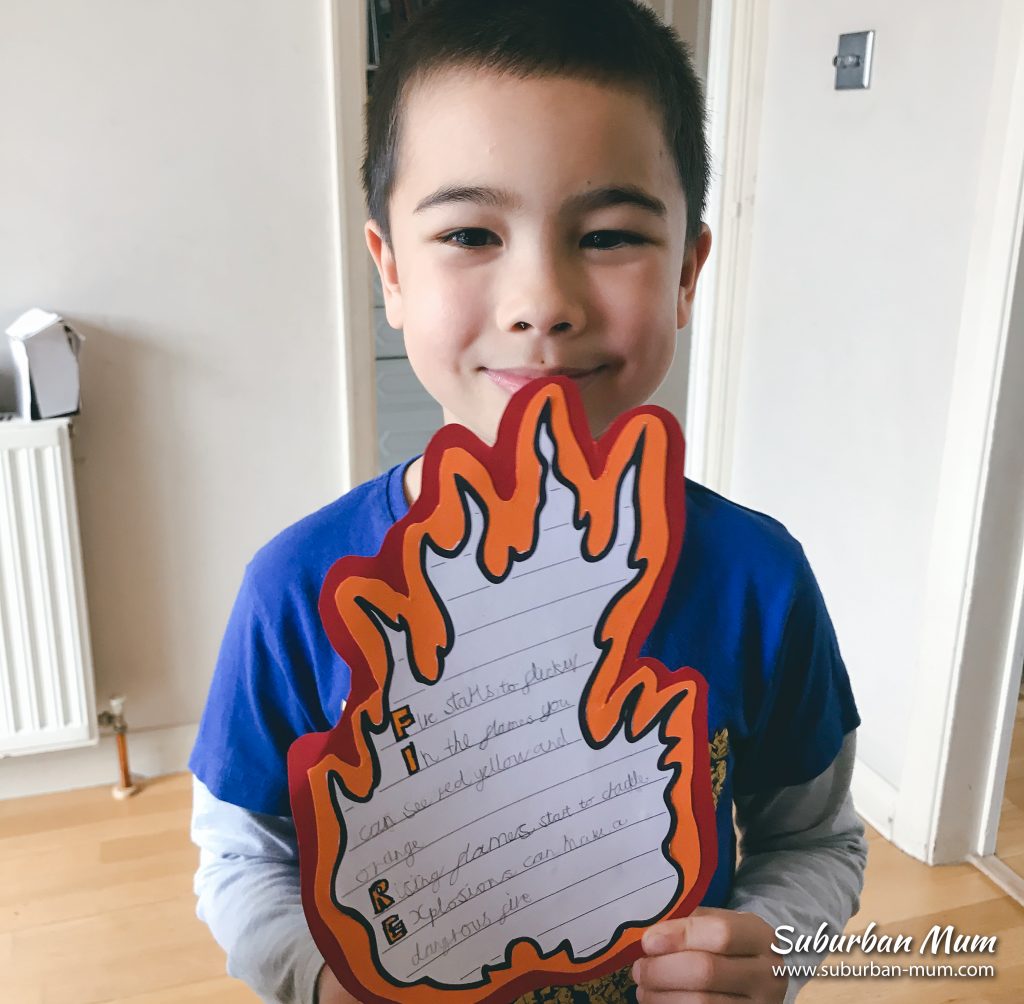 E on the hand, had to put together a timeline from when he was born to the present day. Once he'd noted all the key dates, we set about creating the timeline in our hallway using ribbon and adding in photos. It was a great little project which he enjoyed doing. He much prefers creative tasks like this compared to things like Maths and I don't blame him either. I was the same at school too!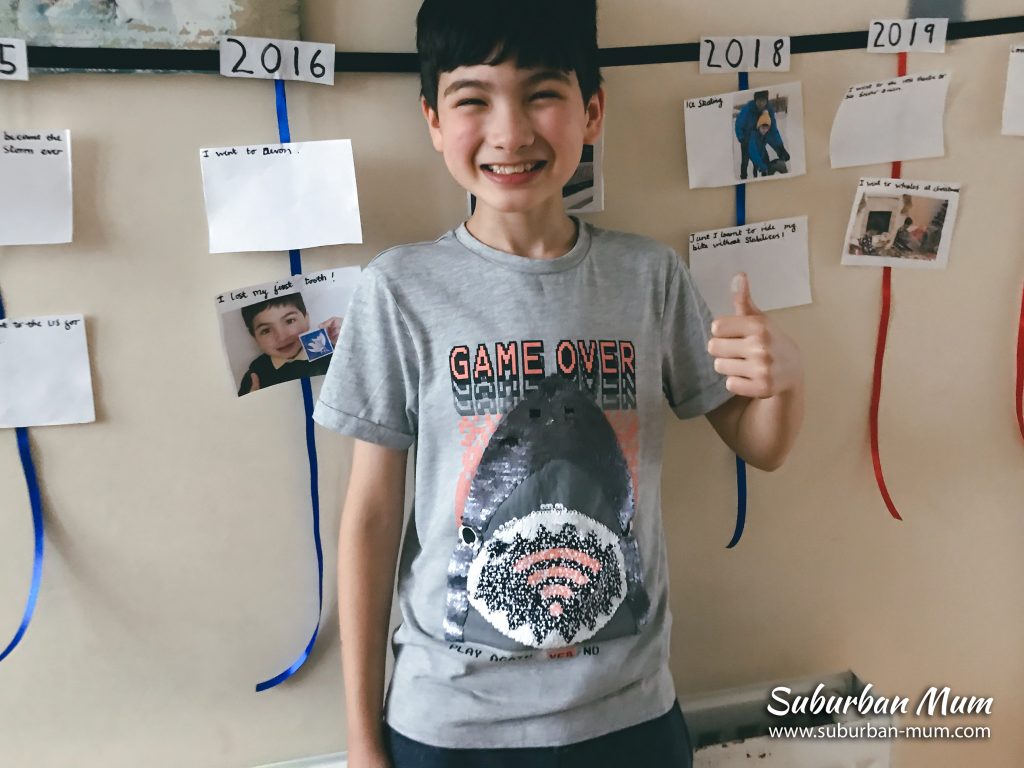 ---
I'm sharing weekly photos of the boys to celebrate their childhood and linking up to the Living Arrows linky
You are the bows from which your children as living arrows are sent forth
Khalil Gibran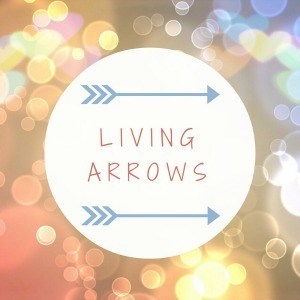 Read my previous Living Arrows posts