What a week! I've only just managed to sit down and take a breather. The boys finished school on Friday and we're all looking forward to having some quality family time together. We've been manically trying to get our house ready. (Turns out it was not a good idea to head to IKEA the Friday before Christmas and try and build a TV unit as well as prepare for guests to arrive) Our house was a complete tip over the weekend and we had to squeeze in visiting friends and family too but we just about made it.
The boys are beyond excited – they woke this morning to their Christmas eve box as well as some new PJs and their stocking fillers. This photo was taken during the week.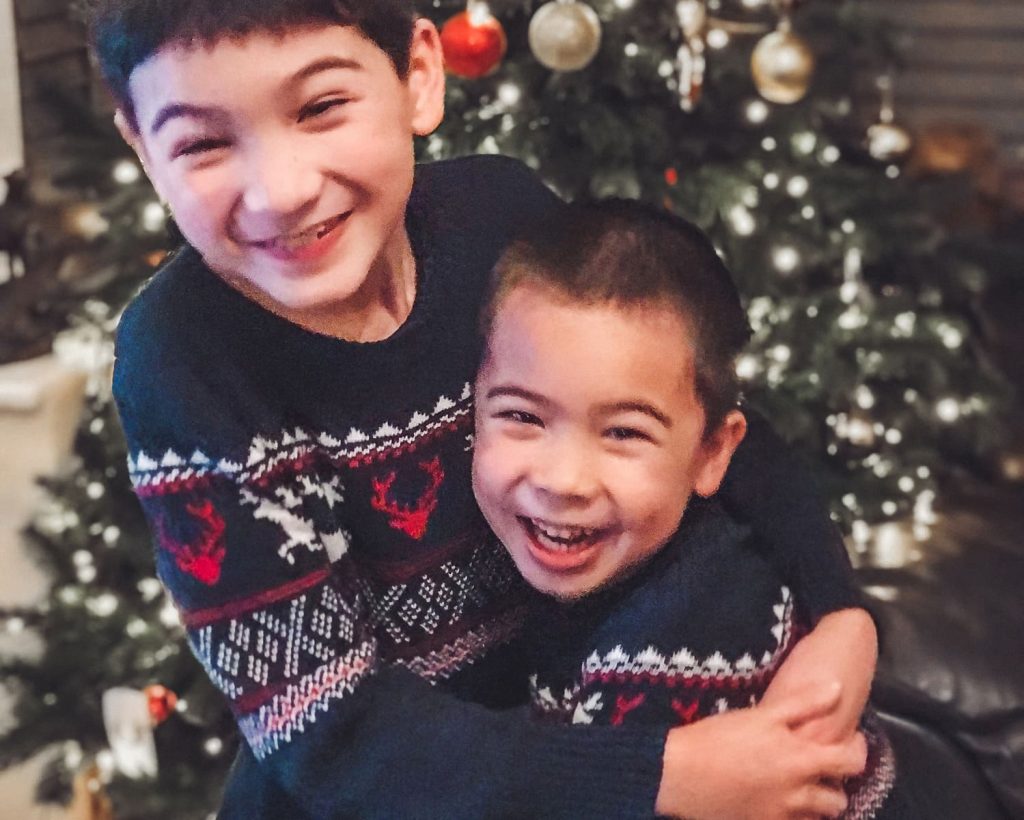 And this photo was taken this morning when they were seeing all the goodies the elves had brought them.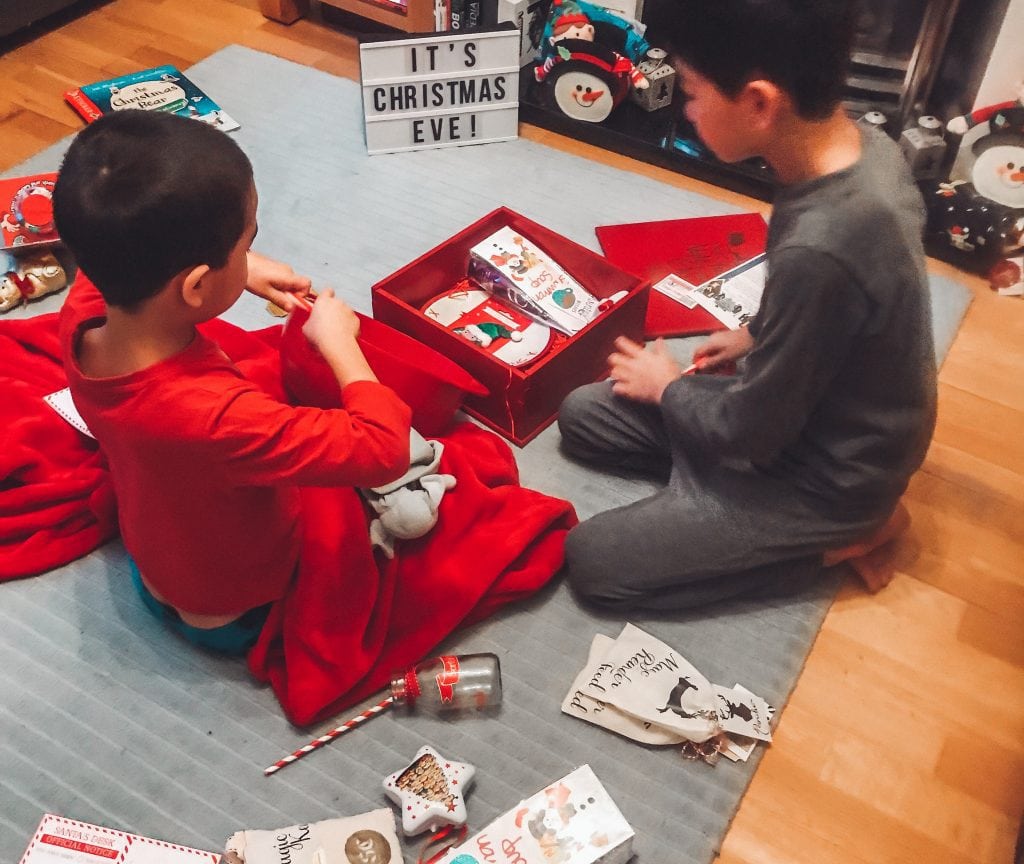 I hope you all have a lovely Christmas celebrating with your families. I'll see you on the other side!
I'm sharing weekly photos of the boys to celebrate their childhood and linking up to the Living Arrows linky
You are the bows from which your children as living arrows are sent forth
Khalil Gibran