2016 has well and truly had its ups and downs. The huge shock of Brexit, Trump being elected – and don't even get me started on how many celebrities passed away! However, I like to try and focus on the positives and personally for me, 2016 was pretty good. I think I have found my feet and where I belong in the blogging world. I am so happy to have found some awesome blogging friends (you know who you all are!) and love that my passion for writing and recording memories has led me to be here. Before this blog, I was a wife, a mother and a designer. I had no real hobbies or interests but this blog of mine has opened so many doors for me in so many ways. With working four days a week, running a household and this blog, I've worked harder than I've ever worked before but do you know what? I LOVE it.
Here is a little round-up of our year.
January
The start of the year didn't go too well as I had a terrible inner-ear infection. I was also suffering from vertigo, migraines and really bad tinnitus. I was referred to an ENTS specialist and thankfully, after having an MRI and prescribed medication it all cleared up. Mr H bought me a small compact digital camera as a belated Christmas present so I could start taking some better quality photos on something that was better than my iPhone. I went to Toy Fair for the first time with the lovely Franca. It was an eye-opener, to say the least but it was super cool to be able to check out all the new toys coming to market. I ended up working with some great toy brands too which has been great.
February
M turned 3 and we had a Thomas & Friends themed birthday party for him at home. His presents consisted of Thomas (obviously), Hot Wheels and Minions!
E had his first school disco and looked rather handsome in his shirt (even if I do say so myself!) and we went to a traditional Chinese wedding banquet and had a whopping 12 courses of food!
We also started potty training M over half term – feels like it was a lifetime ago now!
March
We had a jam-packed March events wise. An invitation to a special screening of Zootropolis at Disney HQ and I got to meet Paul Hollywood at a baking masterclass. We also had breakfast with the Easter Bunny. The cherry on the cake?  Seeing Adele live at the O2 – she was bloody amazing!! If you love her music and have not seen her before I would highly recommend you go. You will not be disappointed.
M moved out of his cot and the boys got bunk beds. I was a little apprehensive about the transition as I thought M would keep getting out. He proved me wrong though and apart from being a little poorly after the move and being sick in his bed he was absolutely fine.
April
We spent a lovely week away in North Devon for the second week of the Easter holidays and loved every minute of it. Sharing a cottage with friends was great and although the weather was a little wet we managed to go and see and do lots. (Read about some of the places we visited here)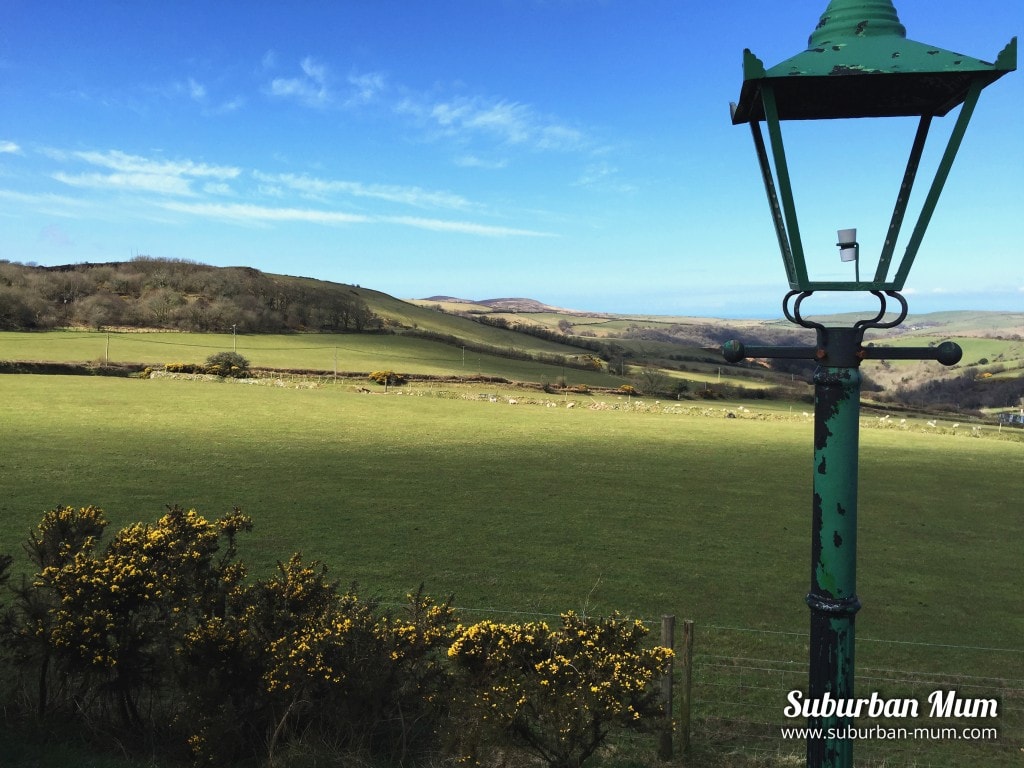 We noticed that one of M's front tooth was brown. I worried that he had a dead tooth so took him to the dentist who told me it may need to be pulled out! Thankfully colour has returned to it and it has not caused him any bother so the tooth stays (for now)
May
May is always a ridiculously busy month for us (Mr H, E and I all have birthdays in May). My brother, who now lives in Hong Kong came back to the UK for a couple of weeks. It was really nice catching up with him and for him to see how much the boys had grown.

E turned 6 and had a party at Bocketts Farm.
And after years of wanting to go on the WB Studio Tour, we were invited to see inside No 4 Privet Drive. I absolutely loved every minute of it and can't wait to go back (minus the kids so I can concentrate on everything properly!)
June
E had an inset day at the beginning of June, following on directly from half term so we organised to visit LEGOLAND. We headed into Windsor on the Sunday and spent the day there before staying at Beaumont House. The weather was lovely and sunny so we took advantage of this and went on a boat trip down the Thames.
E lost his two bottom teeth – we noticed that his adult ones were growing behind his baby ones so he had to take a trip to the dentist to have them pulled out. I finally got to go to my first blogging conference – BML and got to meet some of the blogger friends I'd been talking to daily on Whatsapp.
July
July was another busy month for events. I was lucky to be invited to an event organised by Tefal for the Cook4Me as well as a Printing Dory event by Disney and Epson.
It was the end of the school year and the boys finished nursery and Year 1. For M it meant that he would be starting the school nursery in September. It was a little sad to see him leave the little church playgroup/nursery as both boys went there since they were both 2 and a bit.
August
I decided to take Instagram a little more seriously and to try and improve my photography. August also saw me finally take the plunge and start Vlogging. I made a vlog of a Fireman Sam Pontypandy Fire station toy. It meant I learnt another new program (I use Adobe Premiere) and so another string to add to my bow!
September
Following on from deciding to focus more on Instagram. I launched an Instagram Community #UnPocoDeToDoUK with some of my fellow blogger friends. My blog turned two and I wrote a post about the things I've learnt in two years of blogging. We went on short break before the boys went back to school, visiting Canterbury before heading to Whitstable to stay in a holiday park. We loved the change of pace and being so close to the beach and also tried crabbing for the first time.
We were very lucky to be chosen to review a top of the range washing machine by Mumsnet and honestly? Having a bigger drum has made such a big difference to our weekly laundry load.
October
Half term week was spent in Lisbon – something the boys had been looking forward to for ages. I've still yet to write up some posts on the places we went to but it is so child-friendly and plenty to see and do. One of the best places we went to was undoubtedly Lisbon Zoo.
November
I went to Blogfest – my second blog conference of the year. I also attempted a digital detox in preparation for logging off at Christmas.
December
And finally, December – a crazily busy month for all. E was an angel in his first ever nativity. M performed Christmas songs at nursery and we went to see Father Christmas in a Crystal Grotto at Painshill Park.
Above all, it was filled with so much fun, laughter and some much-needed quality time with the family. I will be sad to have to go back to the usual work/school routine.
How was your 2016? Are you looking forward to what the New Year brings?