I know I've probably said many times before but I love the area I live in. We are spoilt with one of the best shopping centres outside of London and have a vast array of restaurants available too.
Kingston is a great town where you will always find something to do. It's hard to be at a loose end of a weekend because more often than not, you'll find that there is some event or activity going on in the area.
Pre-children, we loved nothing more than taking a stroll along the river, stopping off to have some lunch and then while away the afternoon with a spot of shopping and heading to a bar for drinks.
However, even with a family now, there are plenty of family-friendly things to do. The Bentalls Centre offers lots of child-friendly events throughout the year, as does Eden Walk. There is also The Rotunda where you can take the children bowling or watch a movie before grabbing a bite to eat afterwards.
Recently, we got to experience a lovely afternoon out which involved some delicious food and a boat trip along the Thames.
Read on to see what we got up to.
Poor Boys, Kingston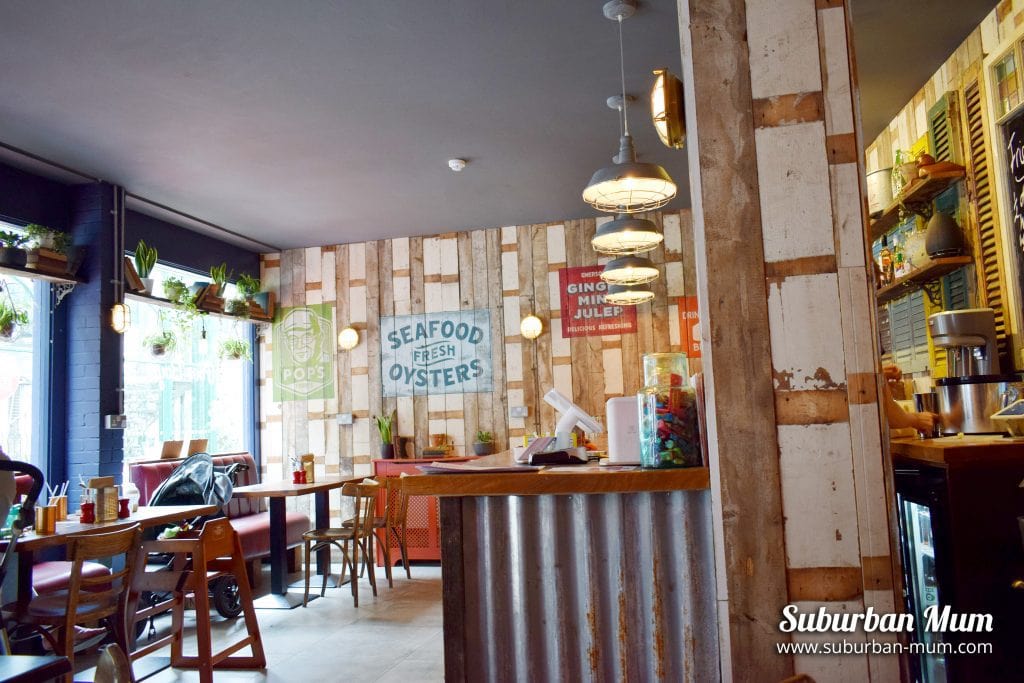 Poor Boys, Kingston is a newly opened independent restaurant that is in The Griffin Centre which is in between Laura Ashley and Patisserie Valerie.
Poor Boys serves New Orleans Street Food and got its name when the Martin Brothers gave free food from their Deli to striking tram workers. They served them meat and seafood scraps in french loaves. These tram workers were known as Poor Boys or Po' Boys.
The Poor Boys restaurant serves New Orleans Street Food. Think chicken wings, shrimp, oysters and of course, their signature Po Boy sandwiches.
The restaurant is small and intimate and the decor makes you feel like you are actually eating outside on the streets.
Rather than the usual colouring activity sheet, the boys were presented with chalkboards to play with which they loved. We played a few games of Nought and Crosses whilst we waited for our food to arrive.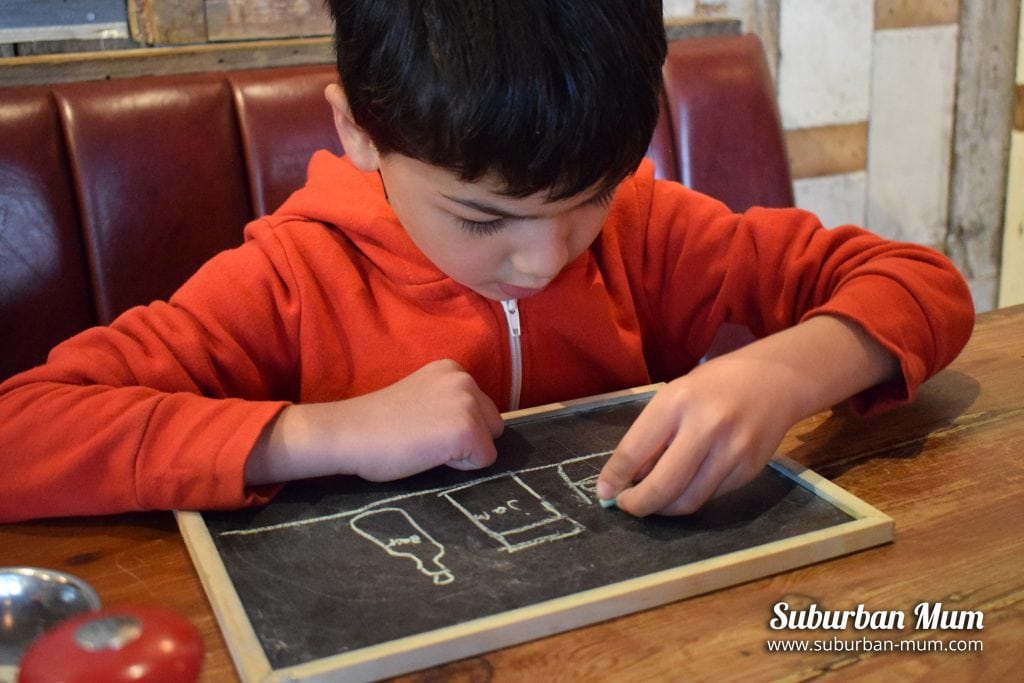 As a special treat, we all started off with some milkshakes. They were really really good, the boys especially enjoyed their Bubblegum flavoured shakes, they didn't last long at all!
The Kids Menu is pretty good value at £6.50 and gives you a choice of two sandwiches (Shrimp or Meatballs) or Mac n Cheese. It comes either with fries or a corn on the cob, a drink and a pudding.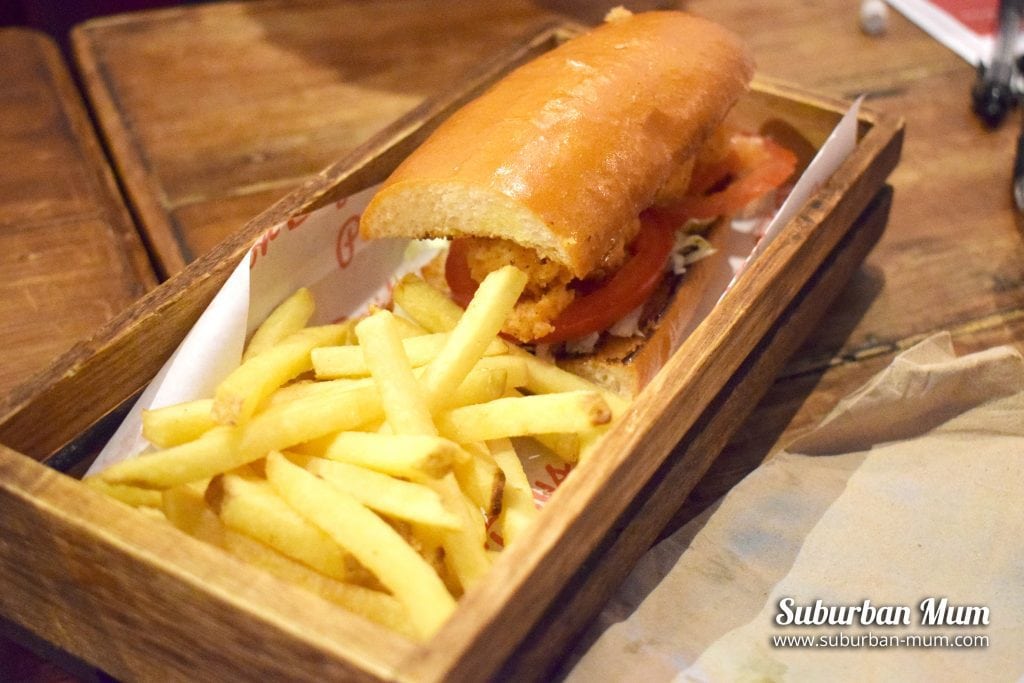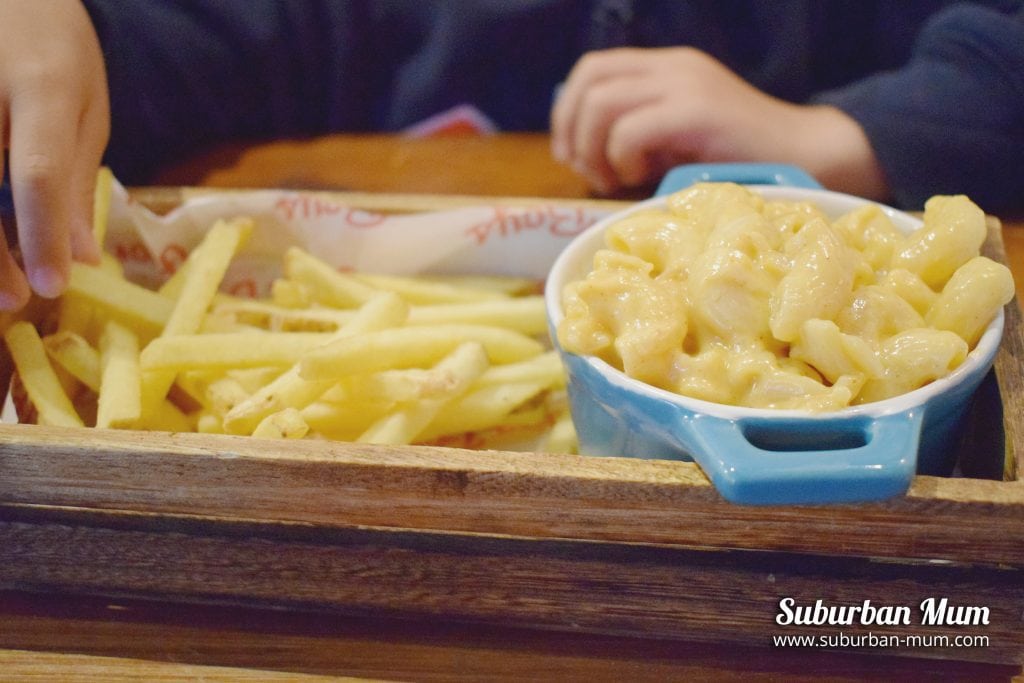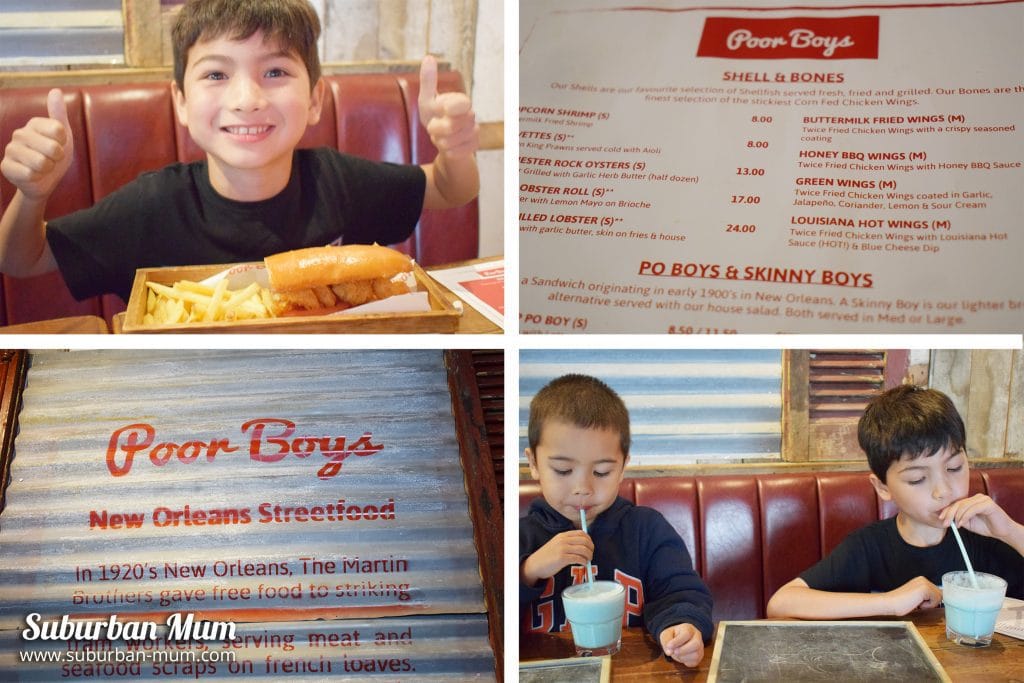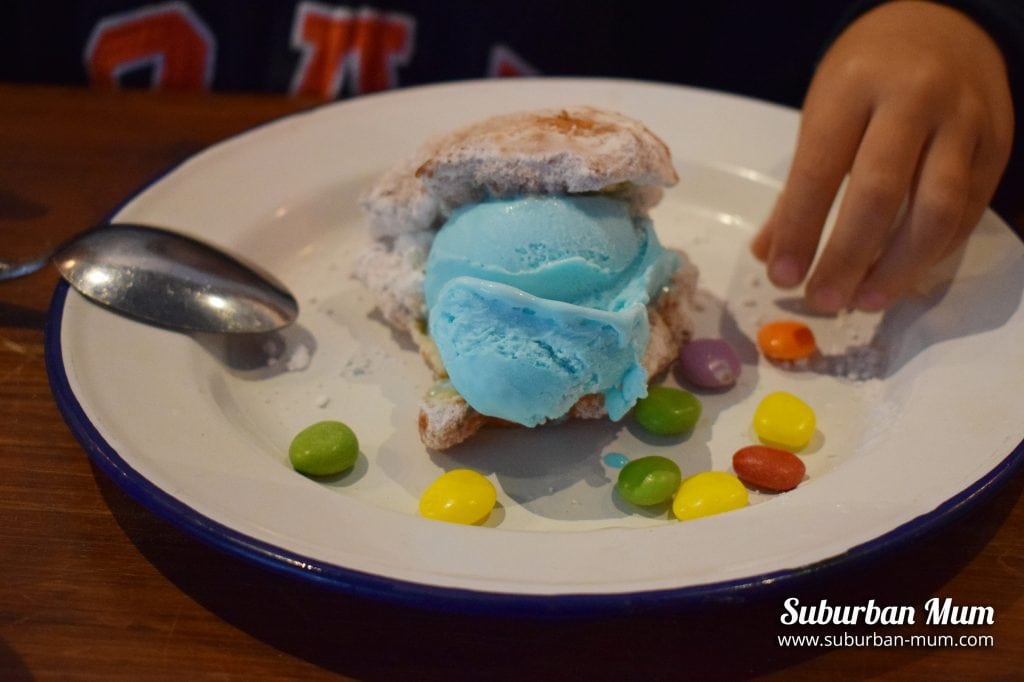 E loves his seafood so opted for a Shrimp Po Boy and M had the Mac N Cheese – both were delicious.
Mr H and I both had the signature Po Boys sandwich and shared half each, one with shrimp and one with chicken.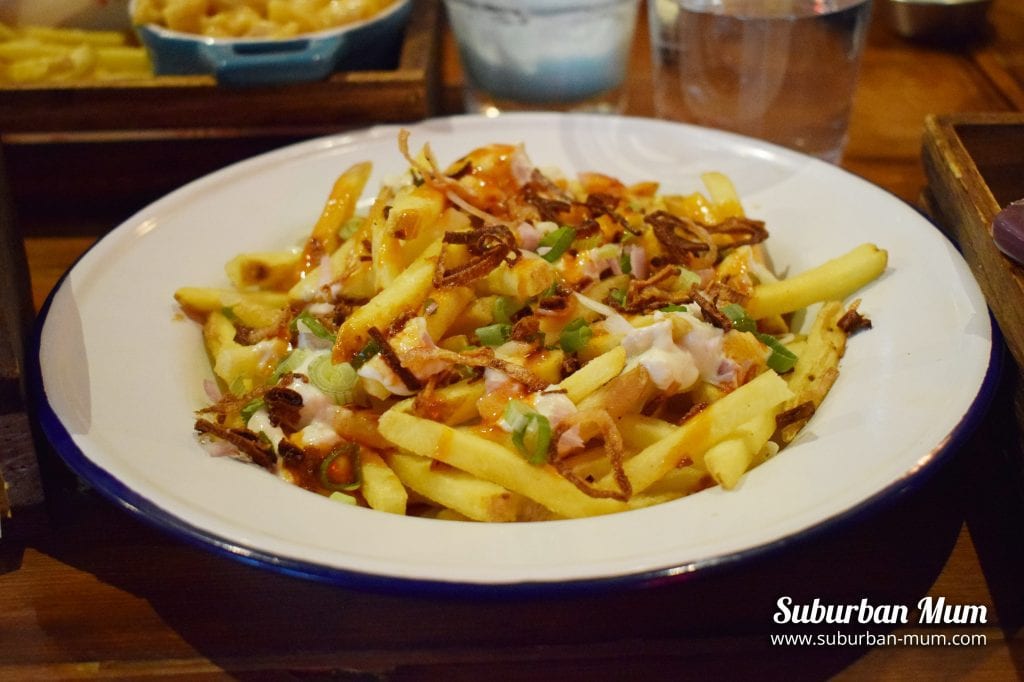 We found the Shrimp Po' Boy had more flavour but both tasted really good.
Overall, we had a fab lunch – we all left with very satisfied bellies. The owner really knows his stuff and is very passionate about food. We even had a conversation about how best to eat Krispy Kreme donuts. He swears by warming them up in the microwave, in case you were wondering!
Talking about donuts, I highly recommend giving their beignets a try. They are absolutely delicious and worth a trip to Poor Boys for that alone.
Poor Boys is definitely somewhere I would want to revisit for lunch. Why not pop by and give them a try?
Boat Trip with Turk Launches
After lunch, we headed off to Turk Launches for a boat trip along the River Thames and it was the perfect way to while away the afternoon.
Turk Launches is a family run company and they have boat trips that go sail along the Thames to Hampton Court (or Richmond) and back.
The trip to Hampton Court takes around half an hour (return trip) and for Richmond its an hour. Boats depart from Kingston at Turks Pier, which is behind John Lewis next to Kingston Bridge.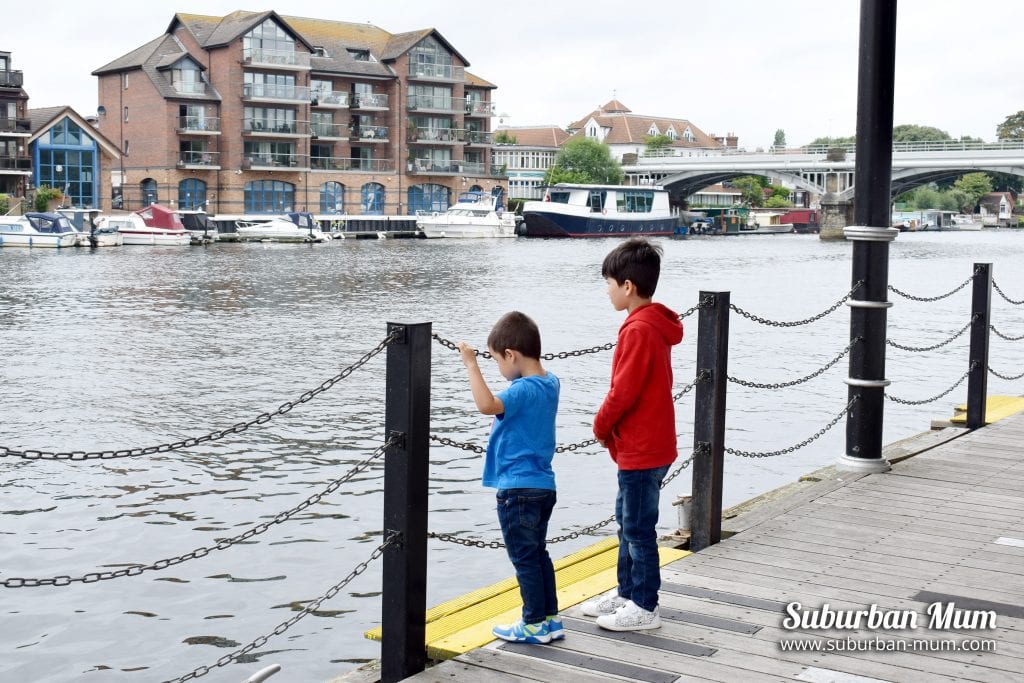 The boats are impressive looking vessels, we went on the Kingston Royale which had two levels and a deck at the back of the boat where you could sit and enjoy the views. There is also a bar in the lower deck that sells refreshments. If you have younger children, there is space for storing your buggy on board and you can also store bikes and scooters too.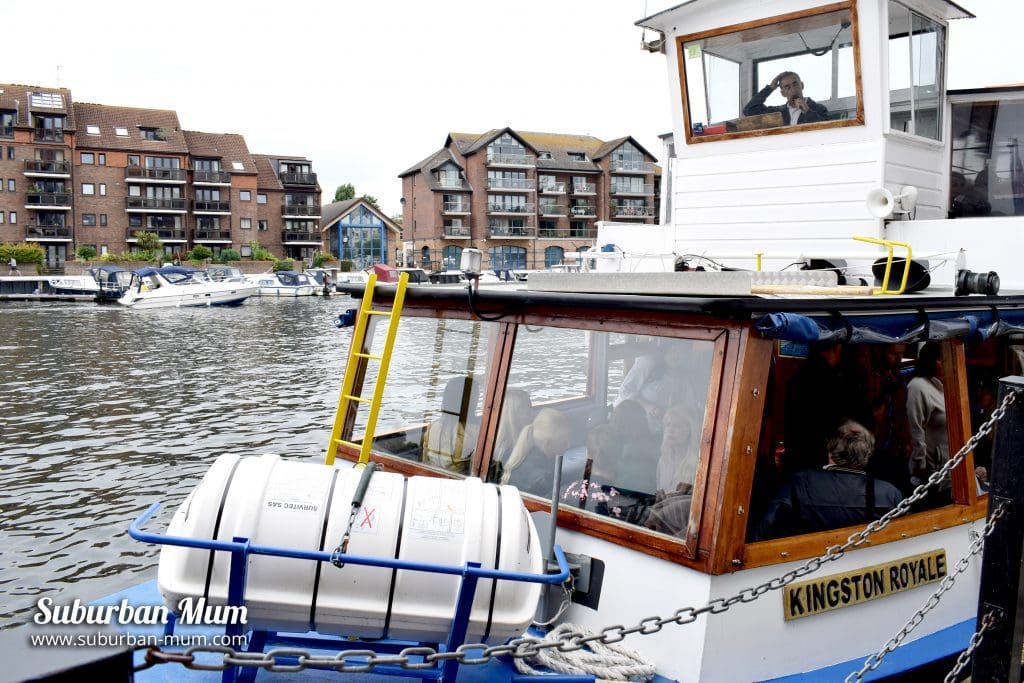 We really enjoyed our boat trip. The boys had fun watching the world go by and enjoyed spotting people fishing and having a dip in the Thames. Their highlight was stopping at Teddington Lock and watching the water level be adjusted so we could continue upstream.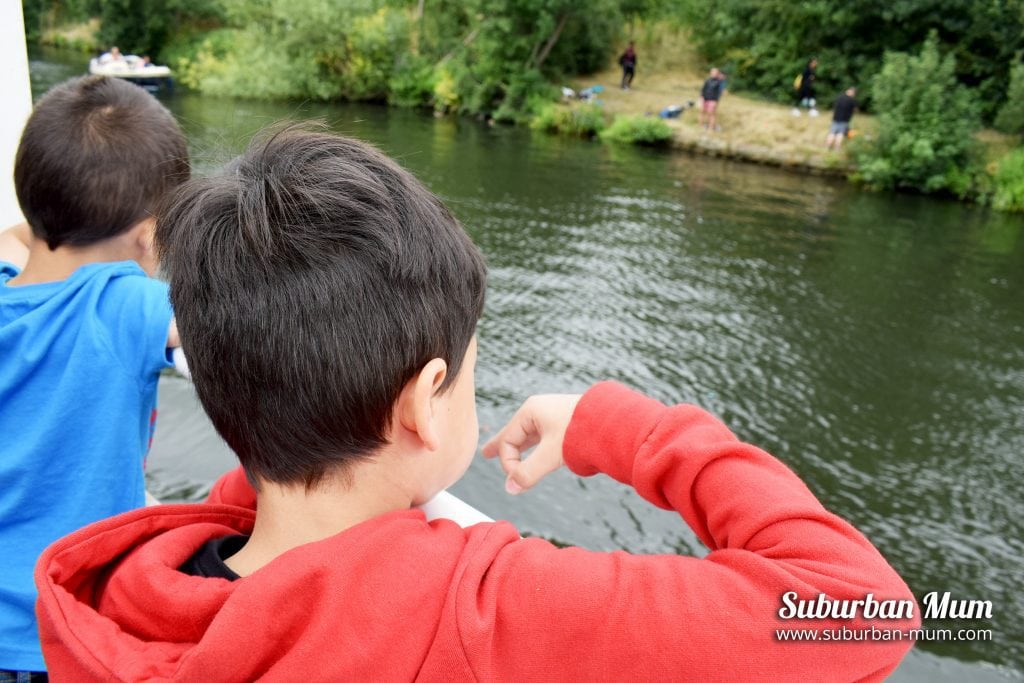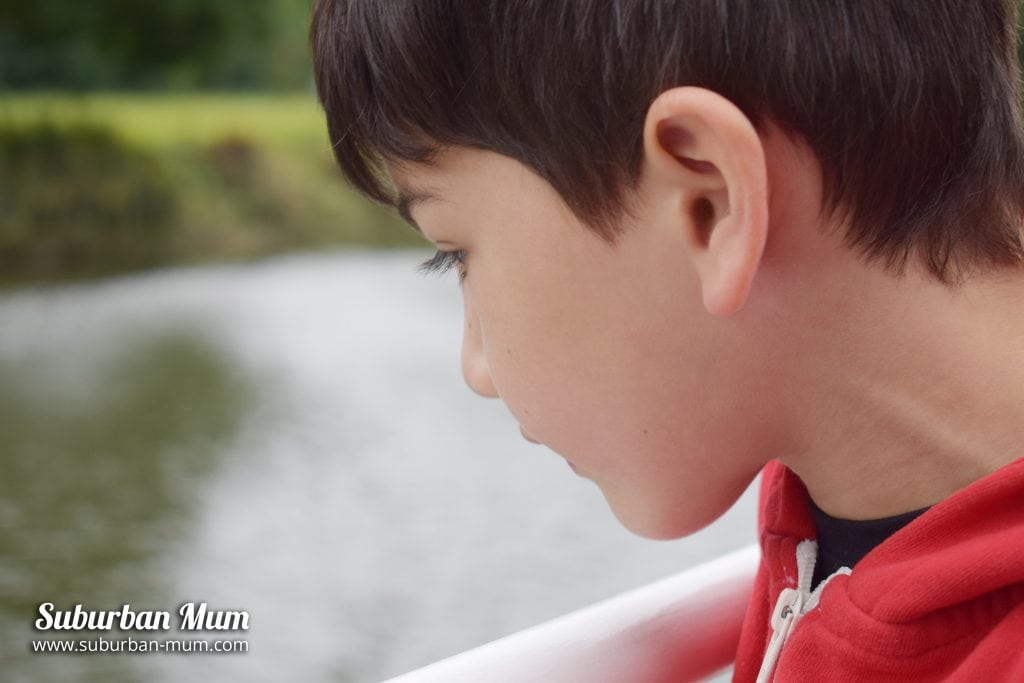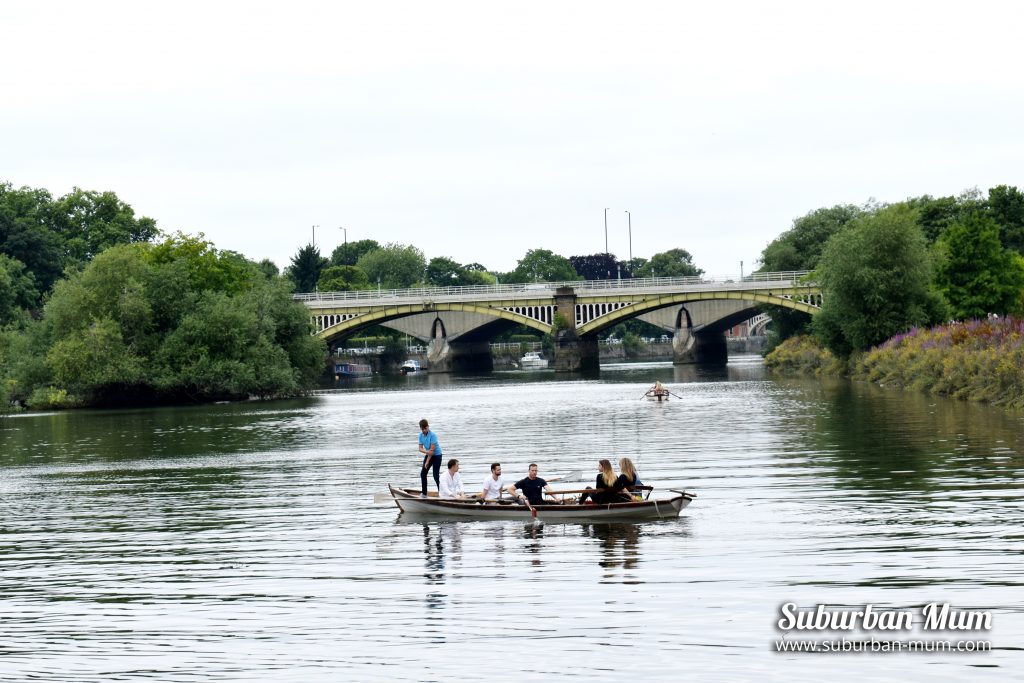 A boat trip with Turk Launches would be a great activity to do with the family of an afternoon. We stayed on the boat and went straight back to Kingston but you could stop off in Richmond to have a walk around the shops or grab a bite to eat before heading back. Just make sure you check the departure times before planning your day.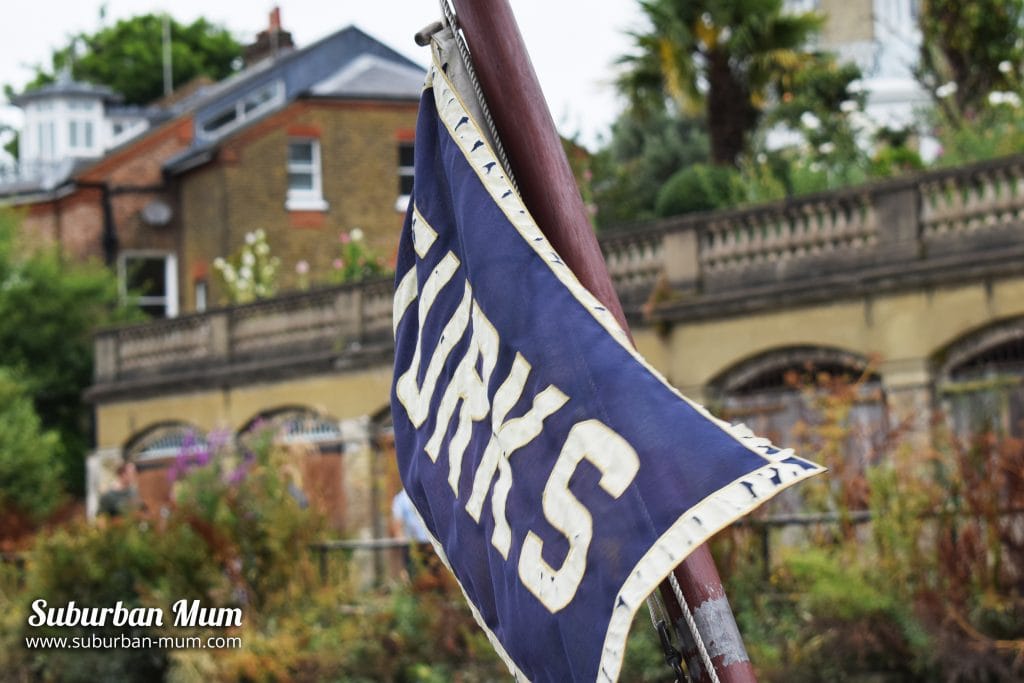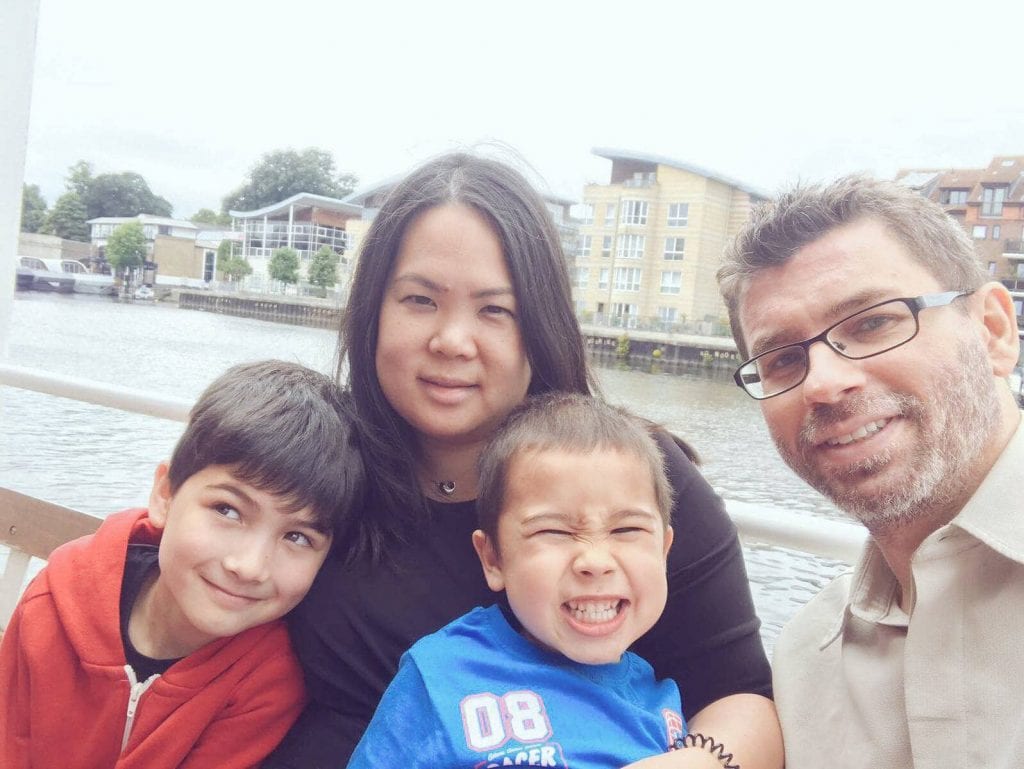 *We were invited along to try Poor Boys and the Turk Launches Boat Trip in exchange for this review. All opinions are honest and my own.
You  might also like: