With a new school year underway my boys are slowly getting back into the school routine. It always takes them a couple of weeks to settle back in but one thing that never changes is how ravenous they are when they come out of school.
I've spoken before about my eldest's diet as he has suffered from tummy issues in the past. I always make sure I have an after school snack to hand ready for when they come out of school at the end of the day. 
MadeGood allergy friendly, organic, vegan, granola bar
We were recently introduced to MadeGood granola bars which have just launched over here in the UK.
MadeGood granola bars are the UK's first-ever allergen-free granola snack bar. They are made in a facility free from the most common allergens including gluten, nuts, peanut, egg, dairy and soy. This means it's safe for kids to eat these in school without having to worry about effecting those who have allergies. The granola bars are made from all-natural organic ingredients such as dried fruit and whole grains and are packed full of goodness.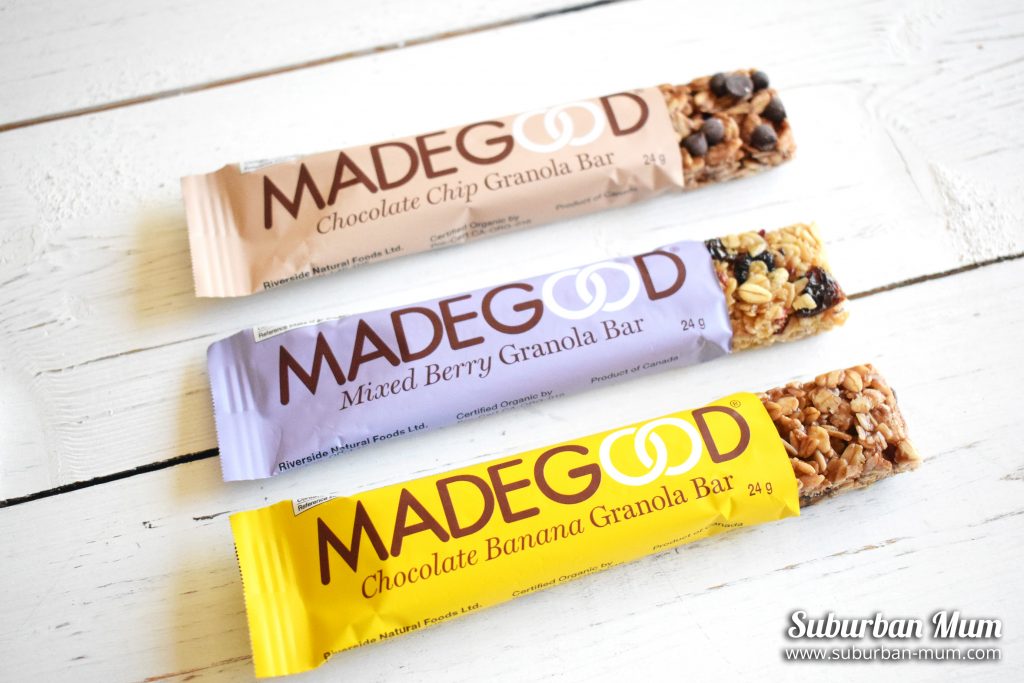 What did we think of the MadeGood granola bars?
Did I mention how hungry my boys are when they come out of school? I packed along a couple of Madegood Granola bars for them to try one day after school. M was a little cautious at first, out of the two of them he is always the one who is a little fussier with food but when he saw the chocolate chips he happily chomped away.
E on the other hand delved right it and practically inhaled the bar.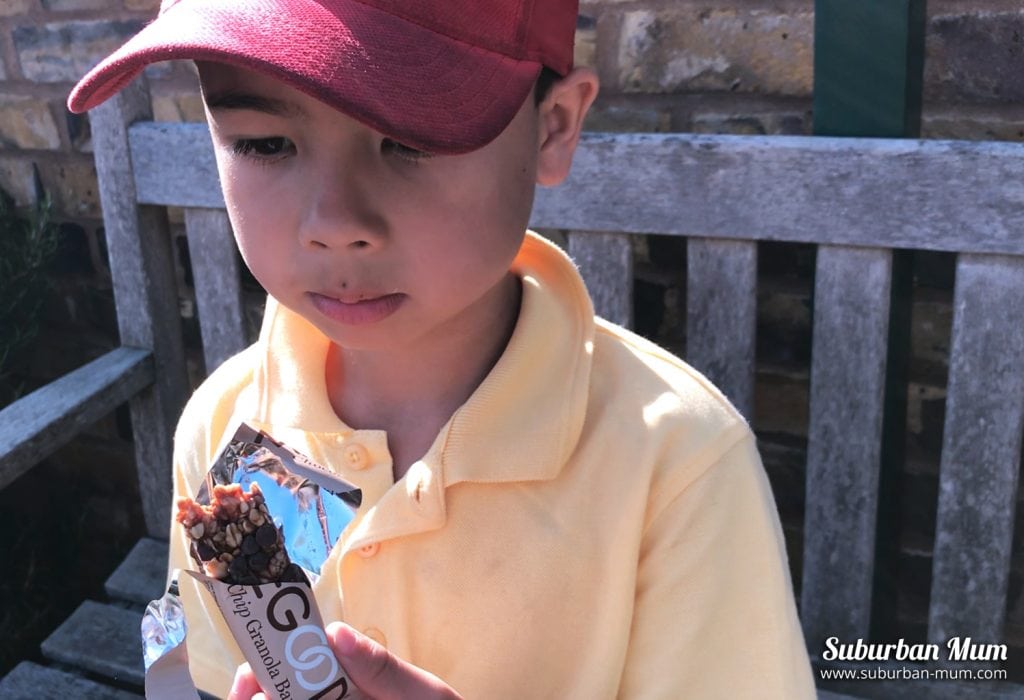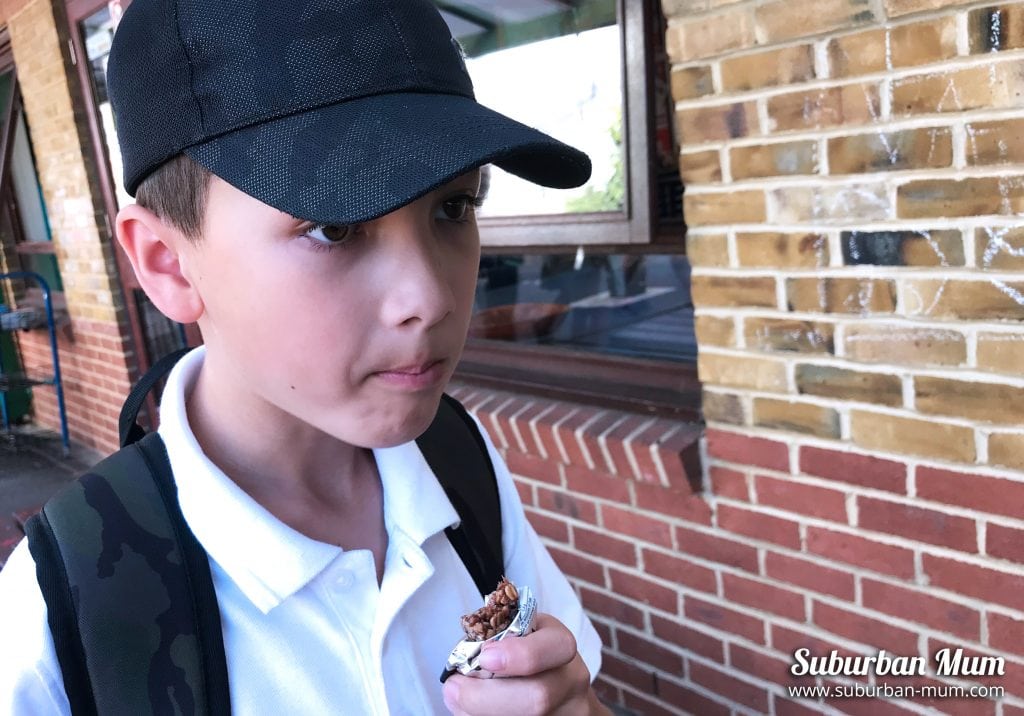 The granola bars currently come in three different flavours: Mixed Berry, Chocolate Chip and Chocolate Banana and there are 6 individually wrapped bars in each box. They've since tried all three flavours and their favourites are both the chocolate chip and the chocolate banana ones.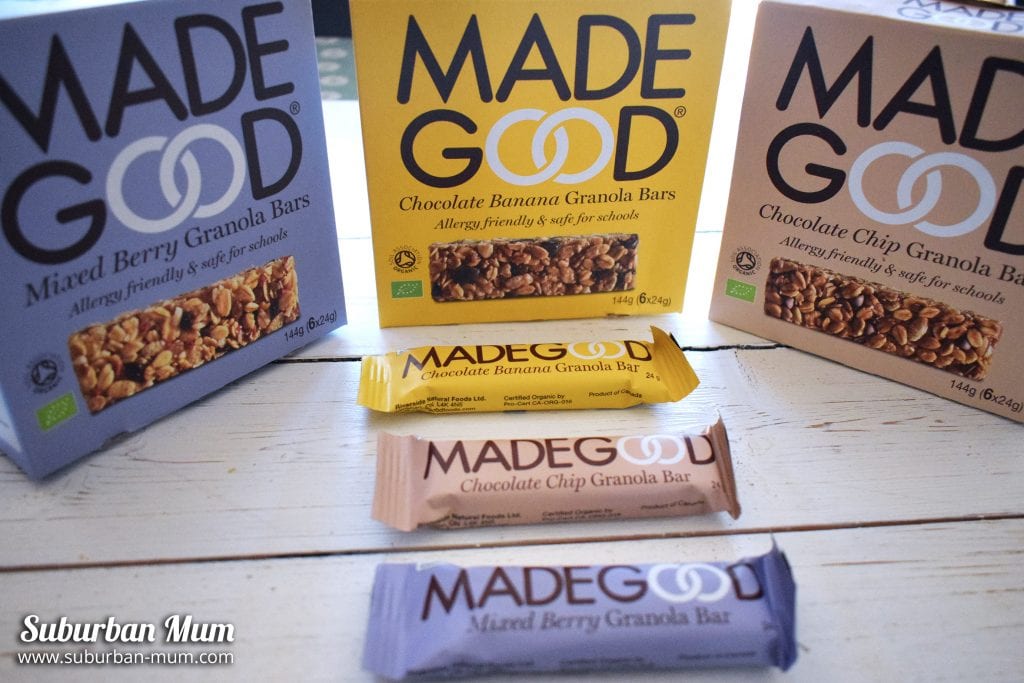 Looking at the ingredients and the nutritional information I am really pleased to see that the bars contain a decent amount of fibre as making sure the boys have enough fibre in their diets is something we are quite hot on. The bars also include veggies such as broccoli, carrots, tomatoes and beetroot which is another bonus, especially for those that find it hard to get veggies into their kids.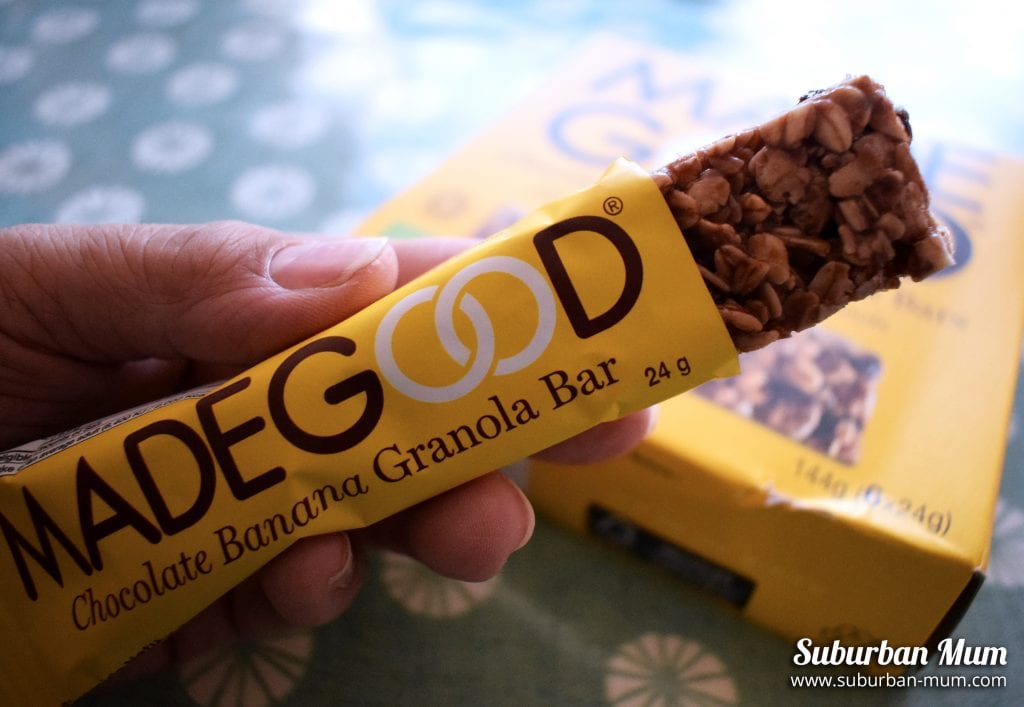 Best of all, MadeGood granola bars are just £2.79 a box, making them a really affordable yet healthy snack. They've made a great addition to our snack choices and knowing they are safe for schools makes it an after school snack winner in my book!
If you'd like to give MadeGood granola bars are try, they are available to buy from ASDA stores across the UK.
You can find out more about MadeGood granola bars on Facebook and Instagram.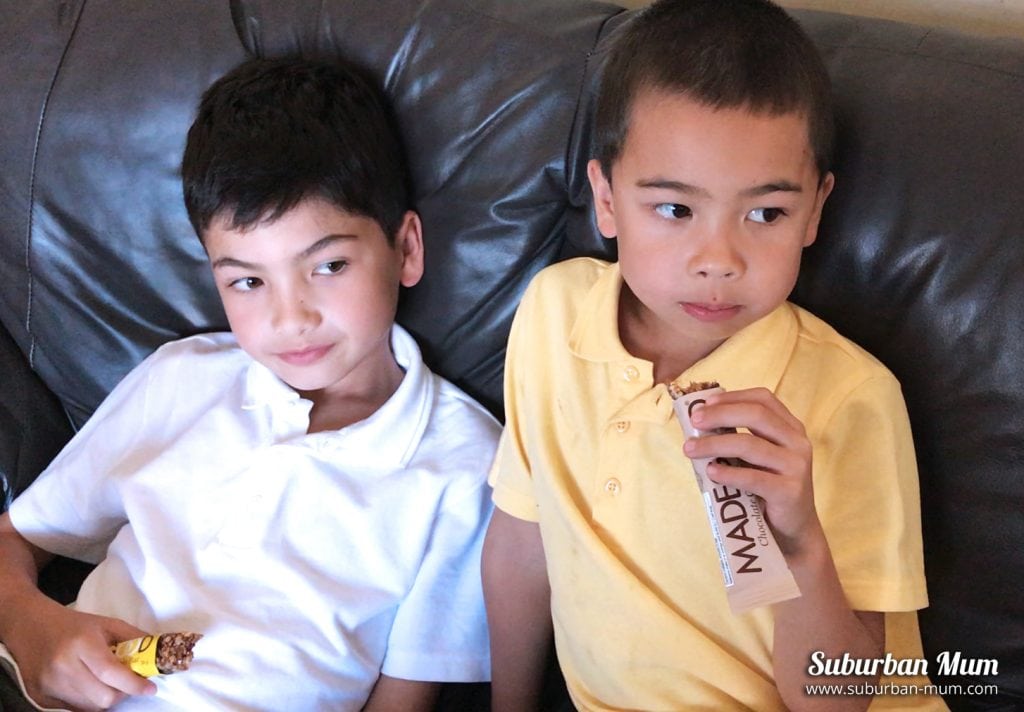 Watch our video to see what the boy thought of MadeGood granola bars
Pin it for later: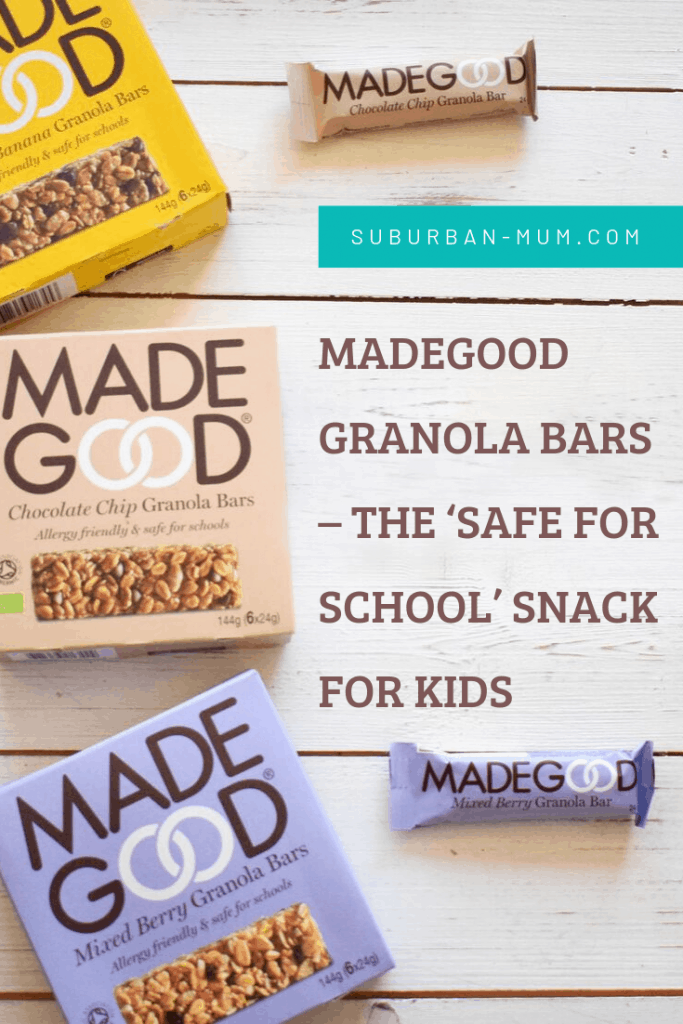 You might also like: