Maison du Mezze Kingston opened in the Bentall Centre back in January and has been somewhere I'd been keen to try out with the boys'. This Summer, kids eat free and we were invited along to test out the menu.
We're big fans of Lebanese food, so we were certainly looking forward to seeing what Maison du Mezze had to offer. Located on the first floor of the Bentalls Centre, the first thing that I notice about the restaurant is how stylish it is. Artefacts adorn the walls, along with beautiful flooring and the tones of brown and yellow on the ceiling make the blue tables stand out.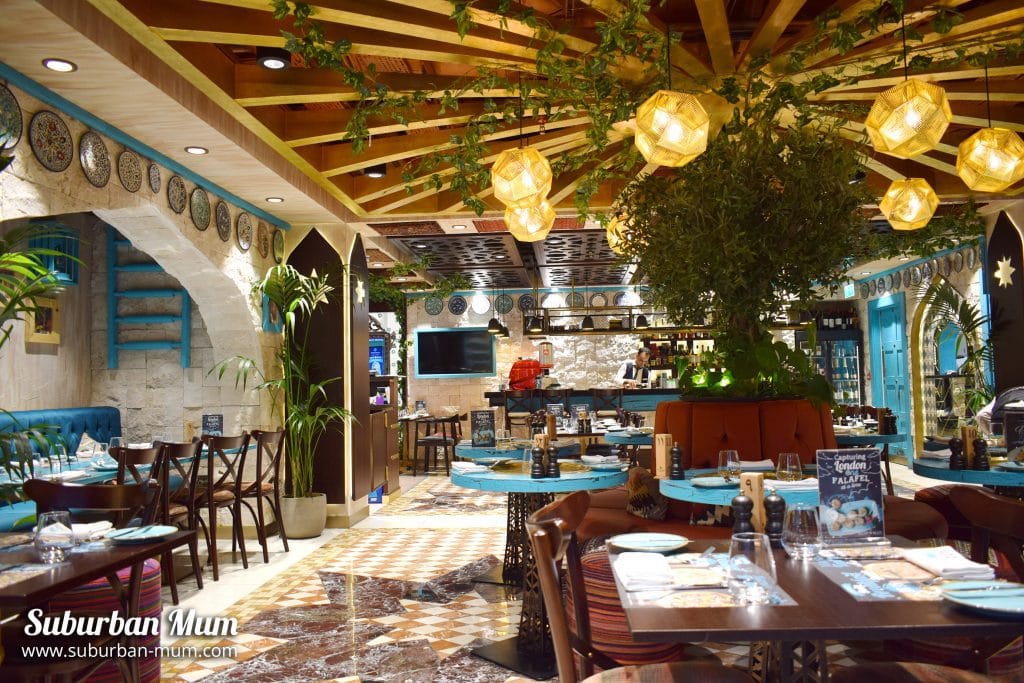 The great thing about Lebanese food is the variety of food that is available. I never know what to order, so it's great to be able to try a bit of everything.
We started off by sharing some Falafel, grilled Halloumi, Moussaka, Hoummous and bread. The waiter recommended the falafel and said they'd be the best we'd ever tasted and he was right – they were amazing.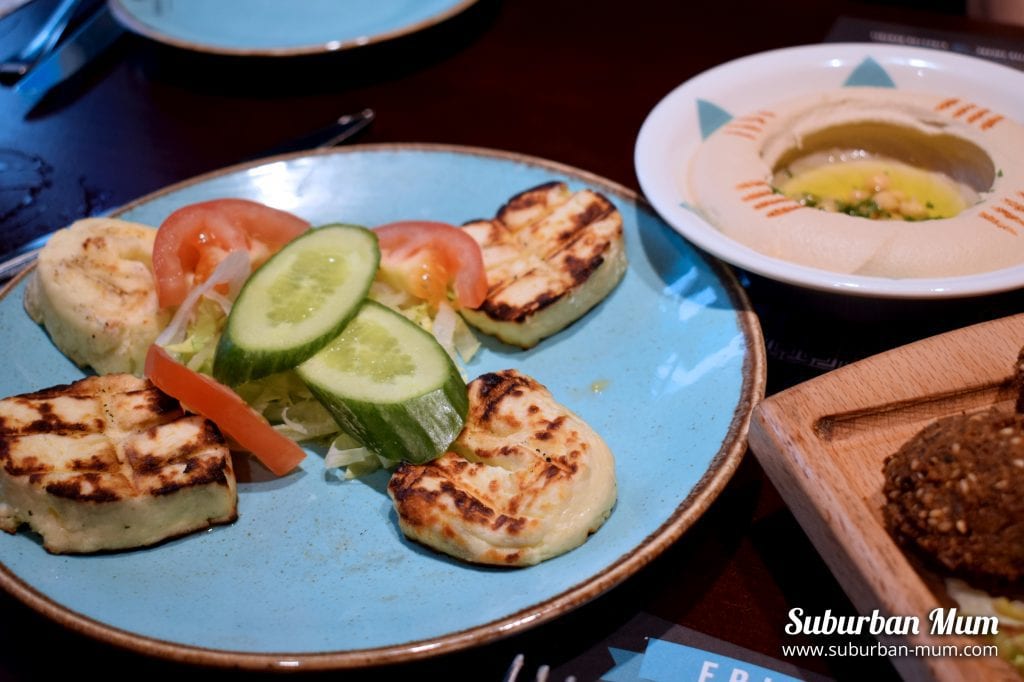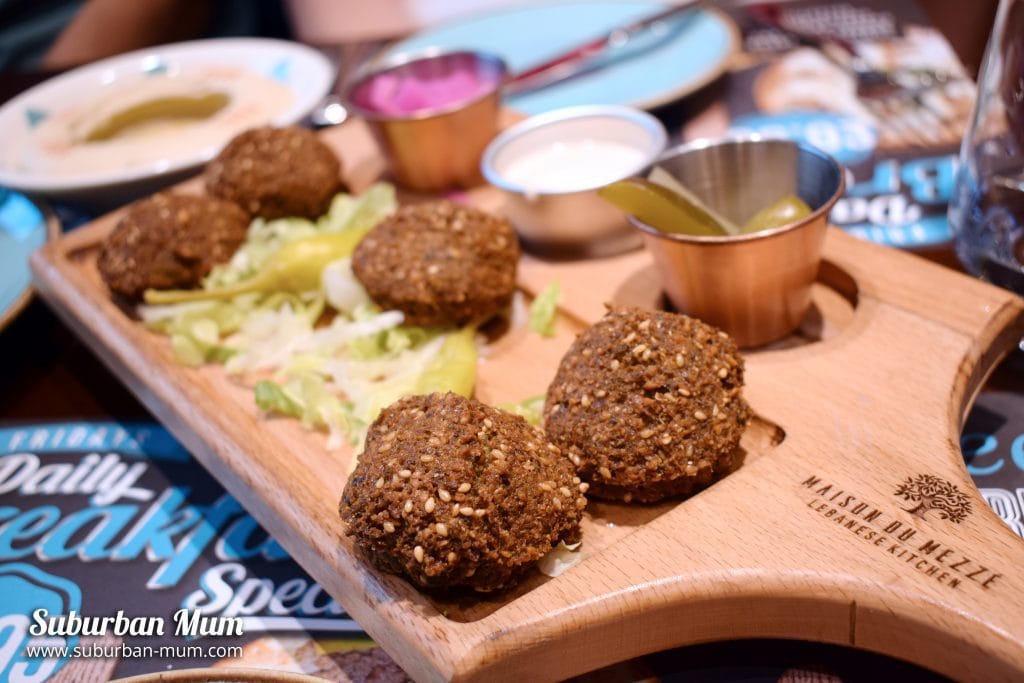 For our mains, we had a combination of a mixed grill, Sea Bass and Chicken Curry. Everything was delicious but what stood out for us was the curry and the Sea Bass.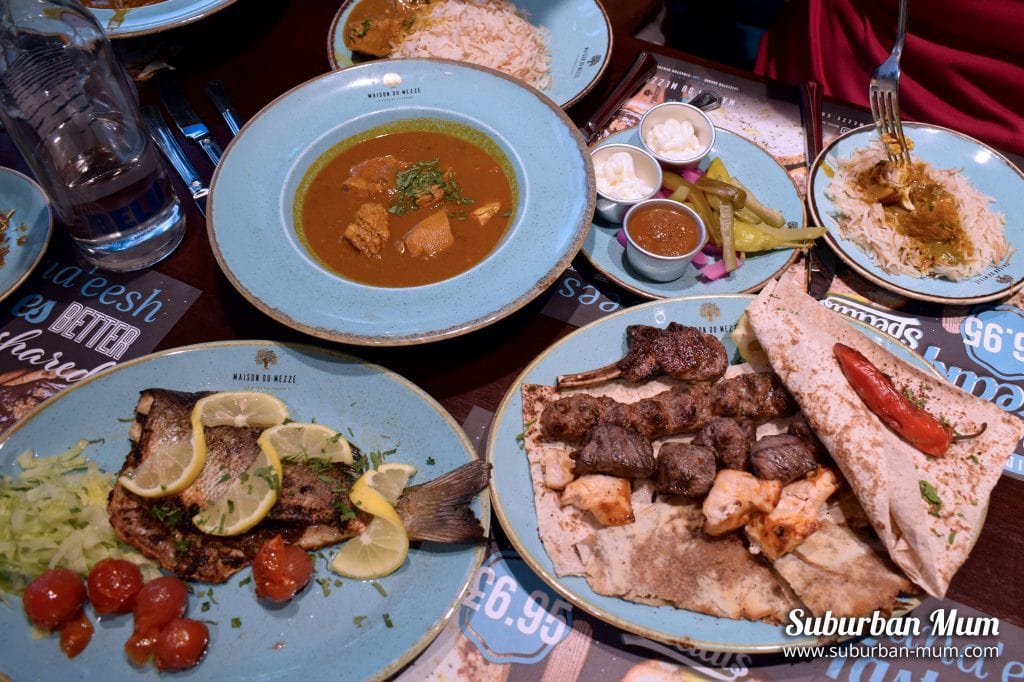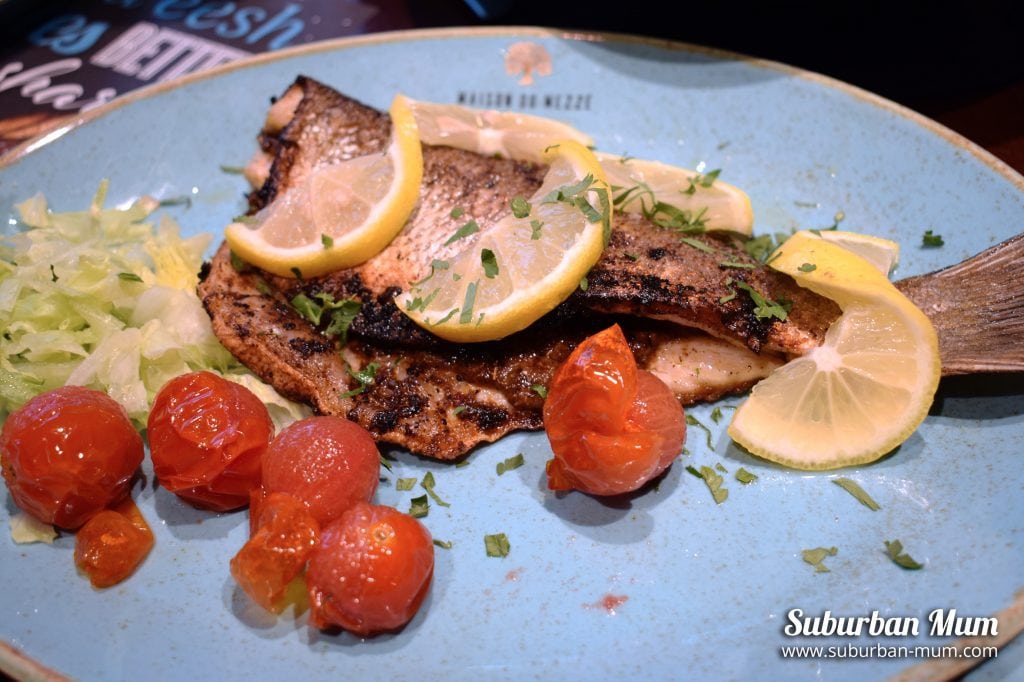 The Kid's Menu had a good variety. From the usual Pasta and Burgers to the more traditional Lebanese offerings of Halloumi, Kafta or Shish wraps.
The boys were keen to try out the chocolate milkshakes first, and they most definitely didn't disappoint. I was allowed to have a taste and can confirm that they were very tasty.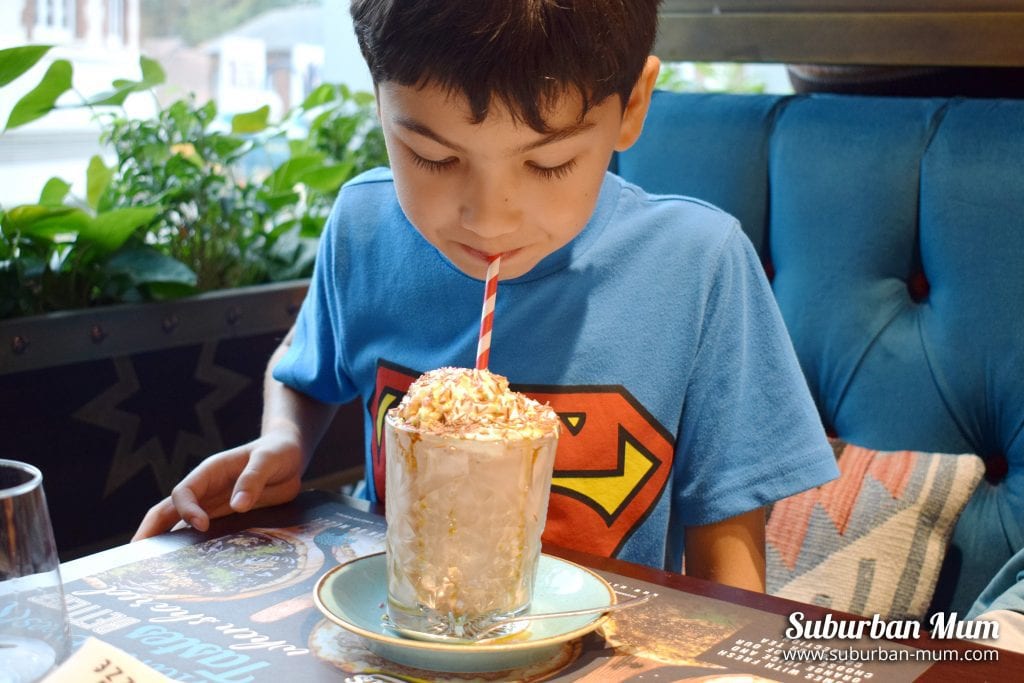 Both opted to have the Shish Tawouk (chicken) wraps with chips which they enjoyed. The wrap contains salad inside too so if your child prefers to have it plain just let your waiter know. I'd forgotten to do this when ordering M's meal, so I just picked the salad out.
As mentioned above, Kids currently eat free with any main meal over the summer which is a great way to save those pennies and what makes it even better is that the food is just delicious.
Maison du Mezze makes a great new addition to the Bentall Centre. They're open until til 8pm Monday – Saturday and until 9pm on Thursdays making it a great place to stop for food after a day's shopping. If you've not tried it yet,  I would recommend giving it a go.
I can't wait to return for some more falafel!
*We were invited to Maison du Mezze for the purpose of this review
You might also like to read: