Encouraging children to look after themselves can be a lot of work. It's hard to explain that not everything stays in good condition so we need to take care of things. I've already made a pretty trinket box for my little girl to look after her precious keepsakes but then the time came to focus on her. And me at the same time.
Scrubs for the face and body have faced many issues in recent years with certain ingredients becoming banned or highly frowned upon. But scrubbing is a great rejuvenating treatment for your skin regardless of age. One area which often gets overlooked is your lips. Now you can pop down to a beauty retailer to buy a very expensive scrub  … or you can save the cash and make some at home for next to nothing. And you only need four ingredients which are probably already in your kitchen cupboards. Intrigued? Read on!!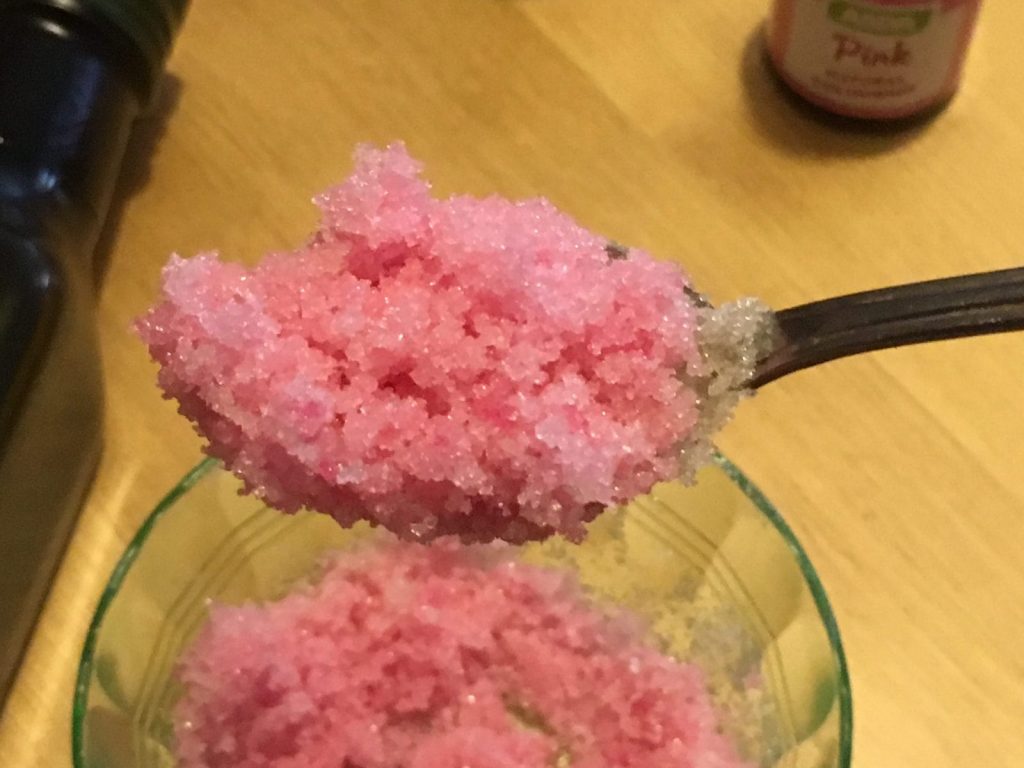 How to make your own Lip Scrub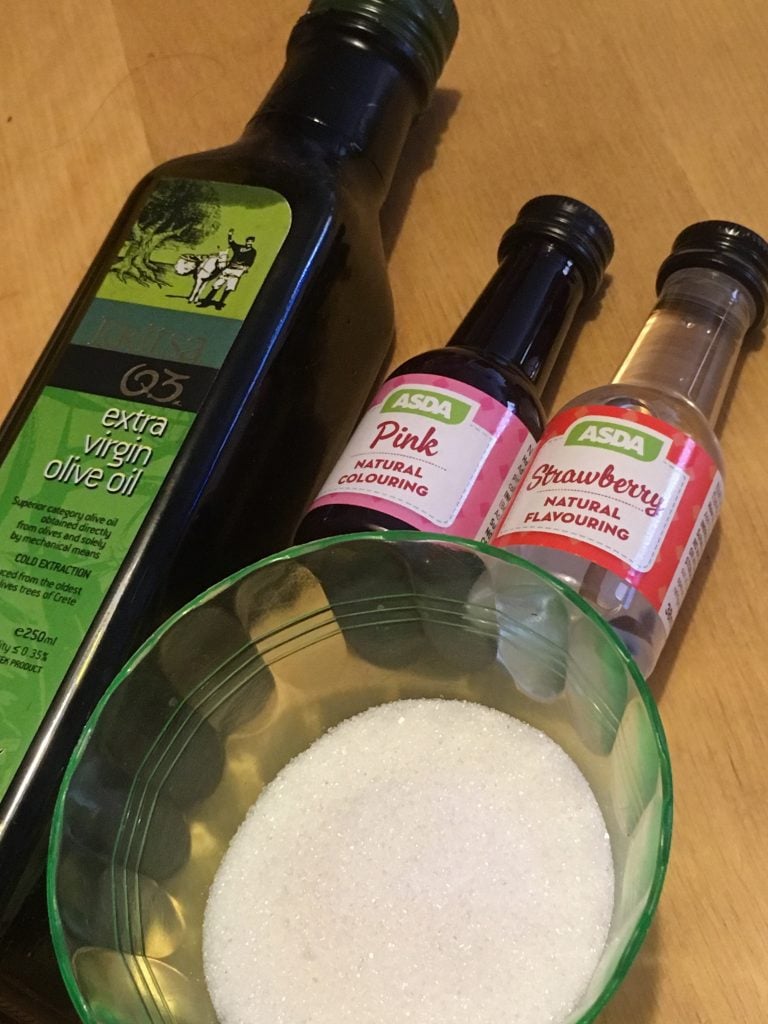 You will need :
Extra Virgin Olive Oil (or plain olive oil is fine )
Food colouring
Food flavouring
Granulated sugar
1. Measure out 50 ml of granulated sugar into a small container suitable for mixing.
2. Add 2 tsp of your chosen olive oil and mix until all of the sugar is coated.
3. Add 2 drops of your chosen food flavouring ( I've chosen strawberry ) and 3 drops of food colouring ( I have pink ), then mix all together.
4. Scrub-a dub-dub! You're all done.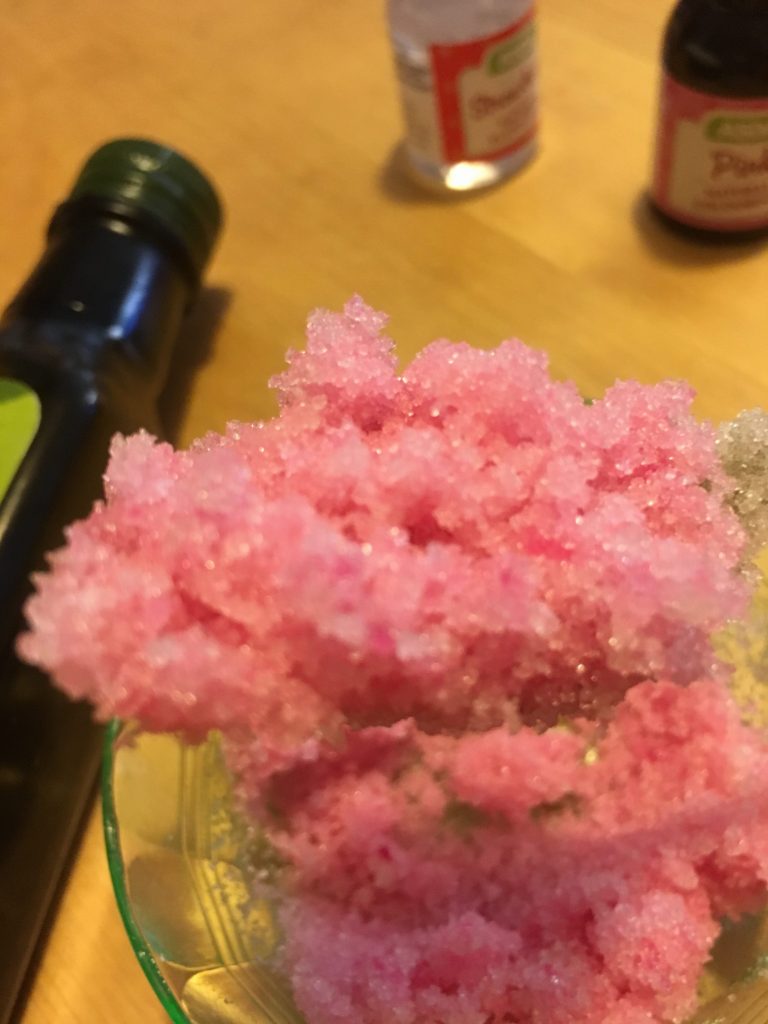 That's how easy it is! Keep it at home to use, or pop some mixture into small jars for gifts.
---
Katie Scott is a book and craft blogger at Blooming Fiction. Now a stay at home mummy with infant daughter Jessica, Katie loves reading women's fiction and cosy crimes in between nappy changes and crafting projects. Katie is also looking into opening her own Etsy shop.
You can find Katie online:
Blog | Twitter | Facebook | Instagram
Pin it for later: