Wow, the months really are whizzing by aren't. How are we almost halfway into this year already? It feels like so much has happened over the last few weeks that I'd forgotten what we'd happened in April. This is one of the reasons I like writing these monthly round up posts so I have a record of what we got up to.
Hen Do
I had a hen do at the very beginning of the month which started off with us all arriving at a Cocktail Making class in a huge limo. I'd never been in one before so it was a real experience. The funniest part was when the driver went the wrong way and had to attempt turning back around!
[evp_embed_video url="https://suburban-mum.com/wp-content/uploads/2017/05/hen-do.mov"]
The Twits
The boys thoroughly enjoyed The Twits at The Rose Theatre and we made an afternoon of it and had dinner out at Pizza Express beforehand.
Easter Party
I usually take a few days off work over the Easter holidays to take the boys out and to do some Easter activities. However, with us heading to Bluestone for a week at the beginning of May I needed to save my holiday days up. We didn't do hardly any of the usual Easter activities that we do normally but they did get to have loads of fun at an Easter party that was held at my sister's work AND gorged on lots of chocolate so I think that makes up for it.
Gousto Box
I've always wanted to try one a Gousto Box and finally got the opportunity to. I LOVE how easy they are to make the dishes and the fact that all ingredient come delivered in a box. It really takes the chore out of cooking and best of all has given us some great new dishes to try. The best part is that they don't take long to knock up mid week either which is just brilliant!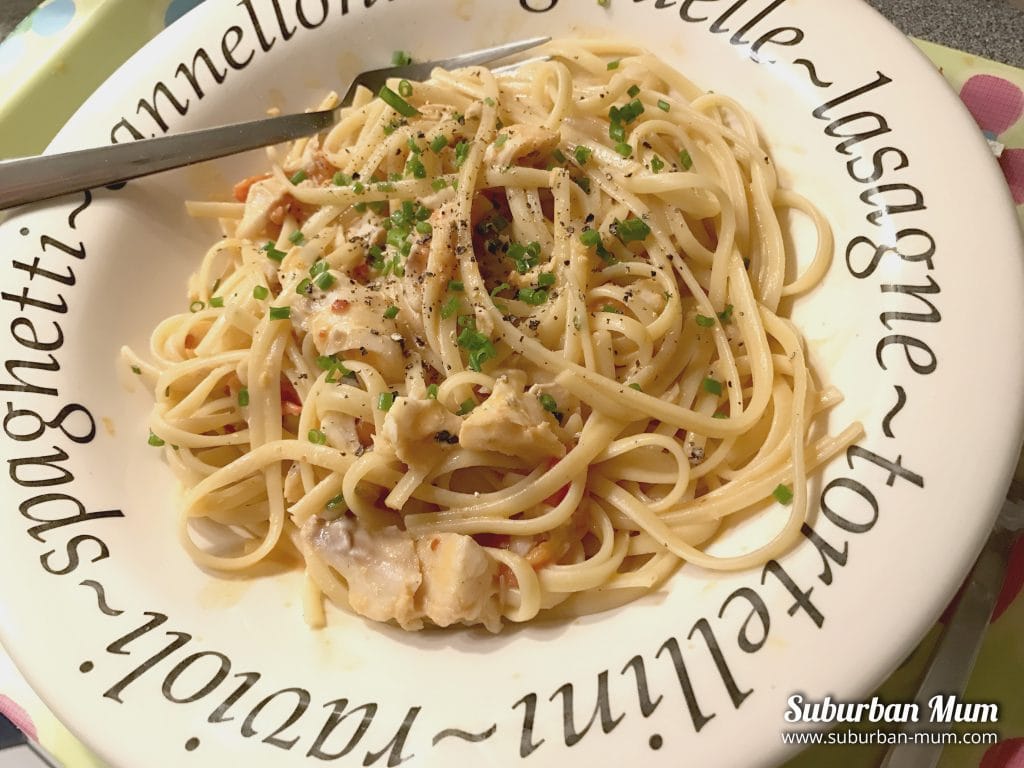 I cooked Spicy Haddock Linguine and Seabass on Smoky Chorizo Chowder and they were both super tasty. We loved the Gousto box so much that we paid for a box to be delivered to us this week. Post holiday it's been a godsend!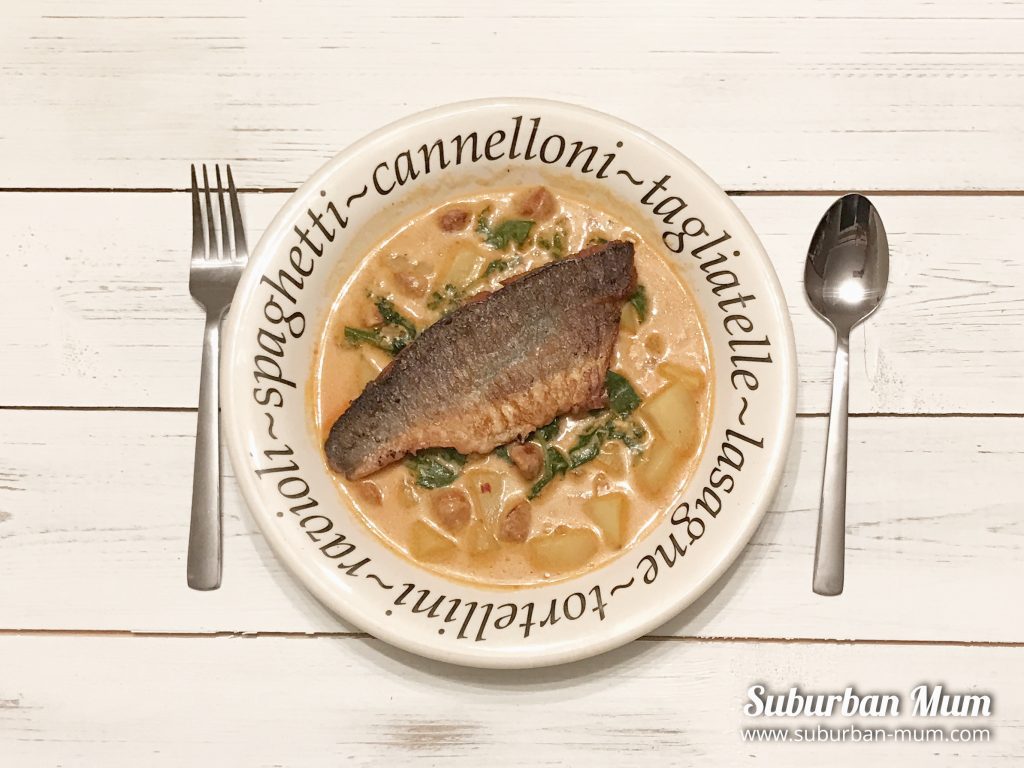 Junk Modelling
Isn't it great when your 4-year-old pre-schooler comes home and has homework? And not just any homework –  a homework competition that requires you to junk model up a house? Thankfully we always have boxes lying around the house (being a blogger certainly does come in handy at times)  Suffice to say he pretty much lost interest in glueing and sticking after about 5 minutes and I was left to finish it off. Still – he seemed rather pleased with himself even if he didn't technically help much in the making process!
Bruno Mars
I ended the month on a high and went to see Bruno Mars at The O2 with my sister. My what an entertainer! He was just brilliant and I would go and see him again.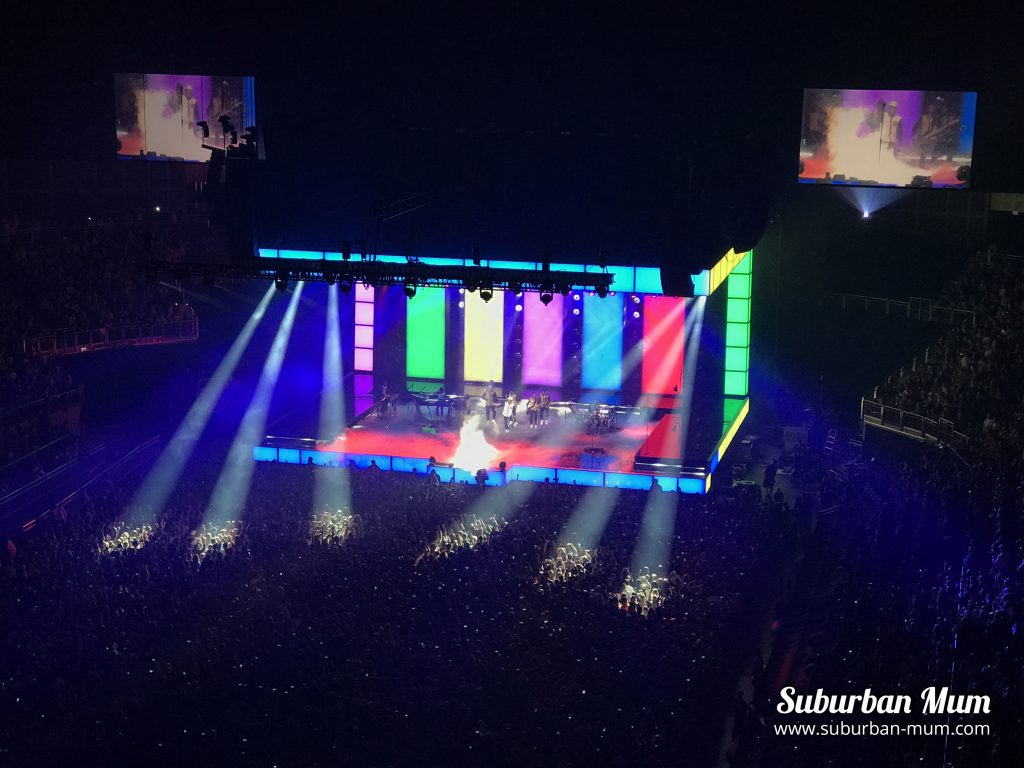 How was your April? Did you have a good month?
*Our initial Gousto Box was complimentary and we paid for our second box. We loved it so much I wanted to give it a mention.