Regular readers may remember that our first visit to Willows was back in December for their Santa Spectacular which we absolutely loved. Last weekend, the boys were ecstatic to find out we were heading back there for the launch of two new permanent attractions for 2018.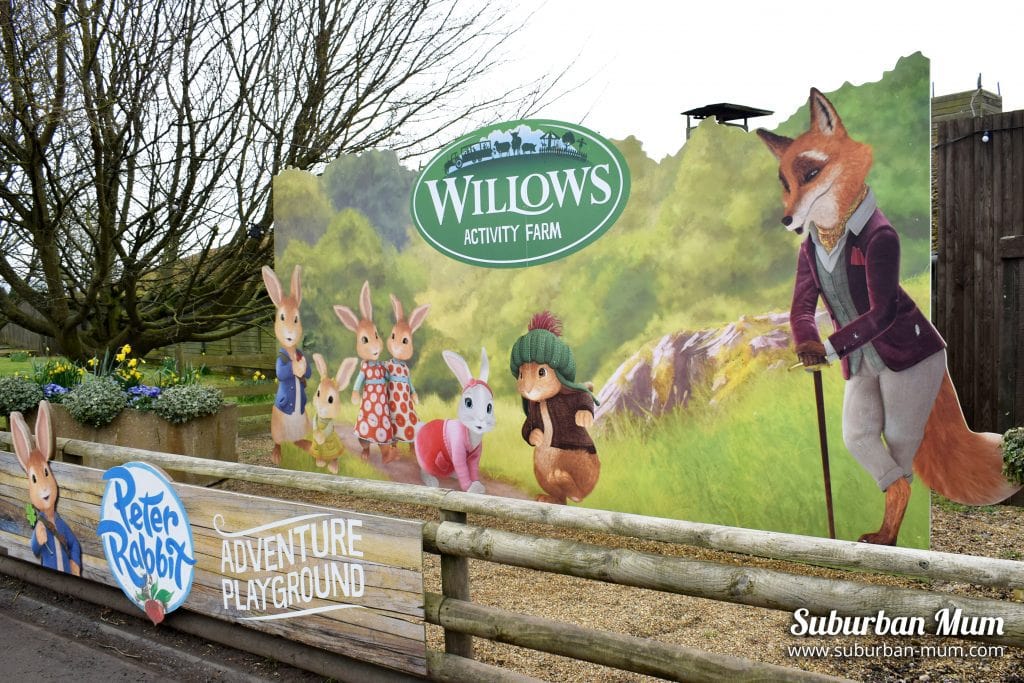 Mr Tod's Lair
A certain sly fox has taken residence at Willows Activity Farm with the introduction of Mr Tod's Lair. The newly opened play area has secret entrances, hiding places and a chimney lookout too making it the perfect time to visit this Easter.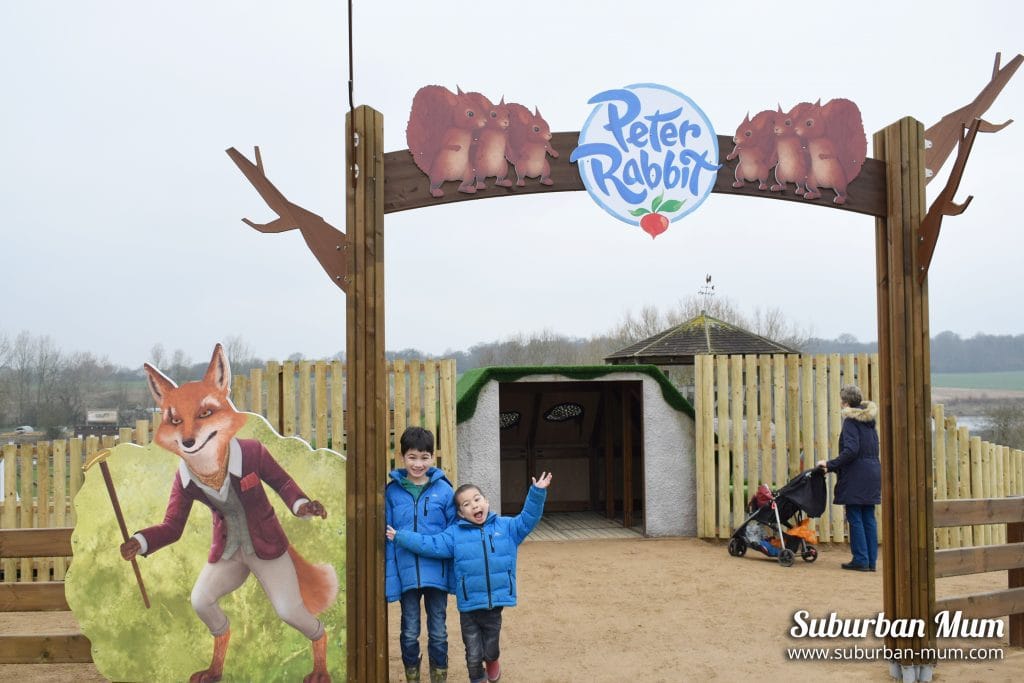 The second newly opened attraction is the Super Secret Squirrel Nutkin Test where children try to replicate the skills of Squirrel Nutkin by taking on different challenges. M tested out the wobbly bridge, climbing nets and the roundabout before making his way into the treehouse. There's plenty to keep little ones occupied here.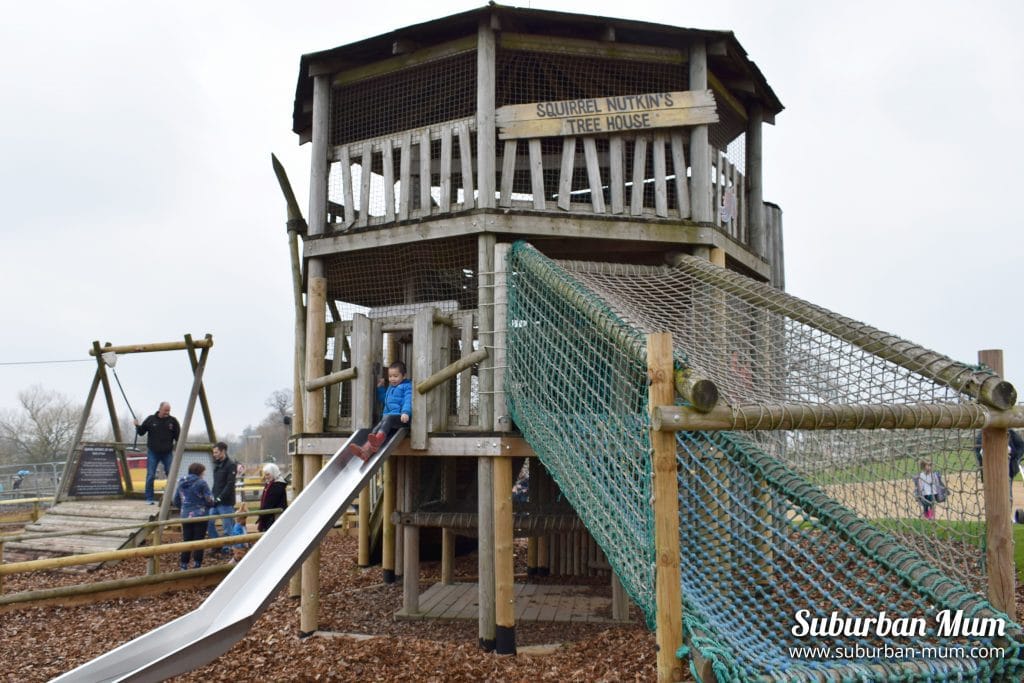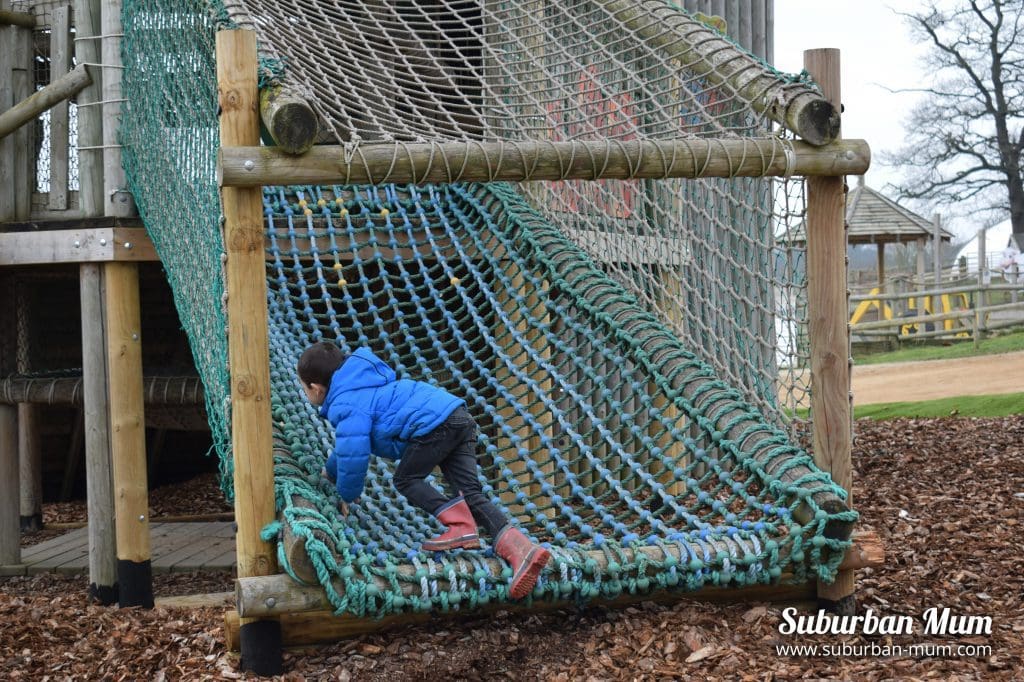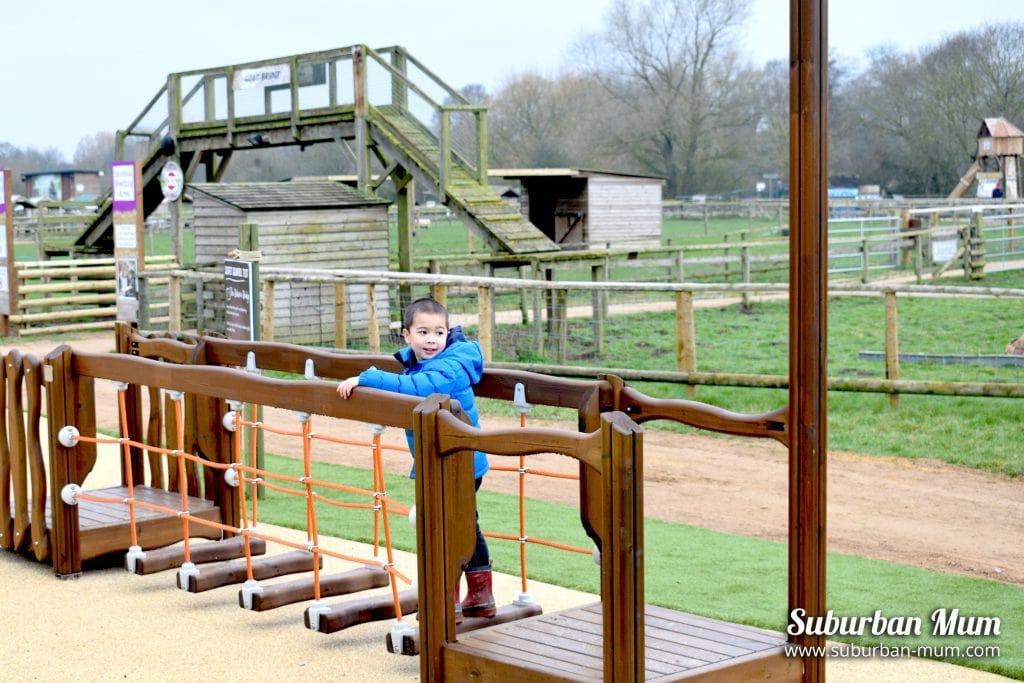 With the weather being milder than our last visit back in December, the boys wasted no time in getting stuck into all the activities available. We didn't get around to everything Willows had to offer last time so the boys really made the most of the weather and went around wanting to give everything a go!
They started off with the huge inflatable slide, I think M's face in the photos below show you just how much fun he was having there. Next up they tried their hand at Farmyard Goalkeepers. They had fun keeping score of how many points they each got here.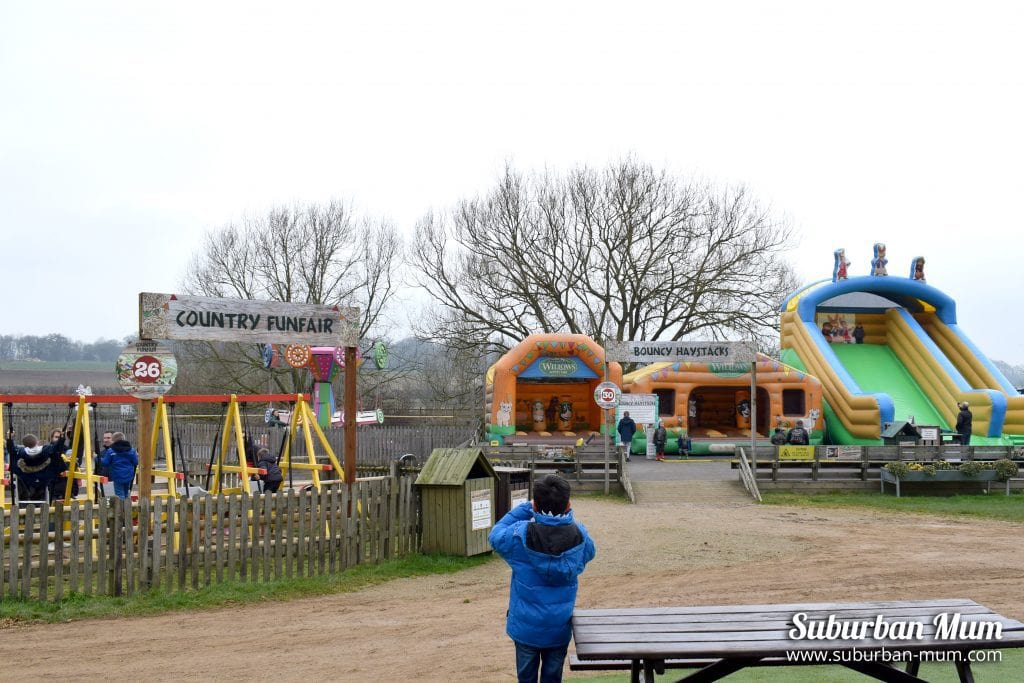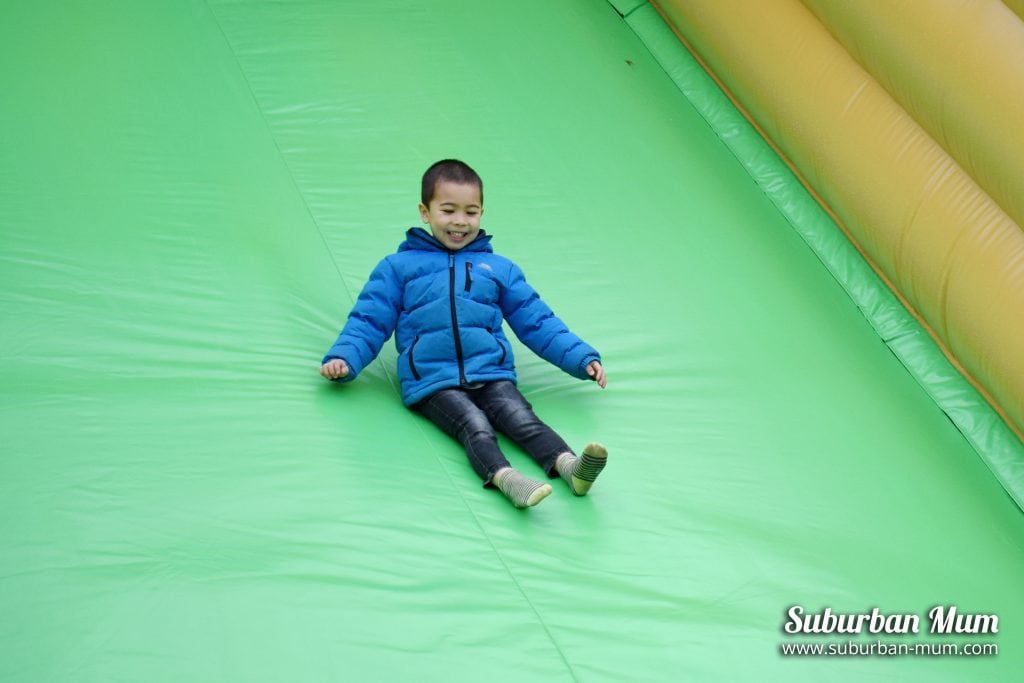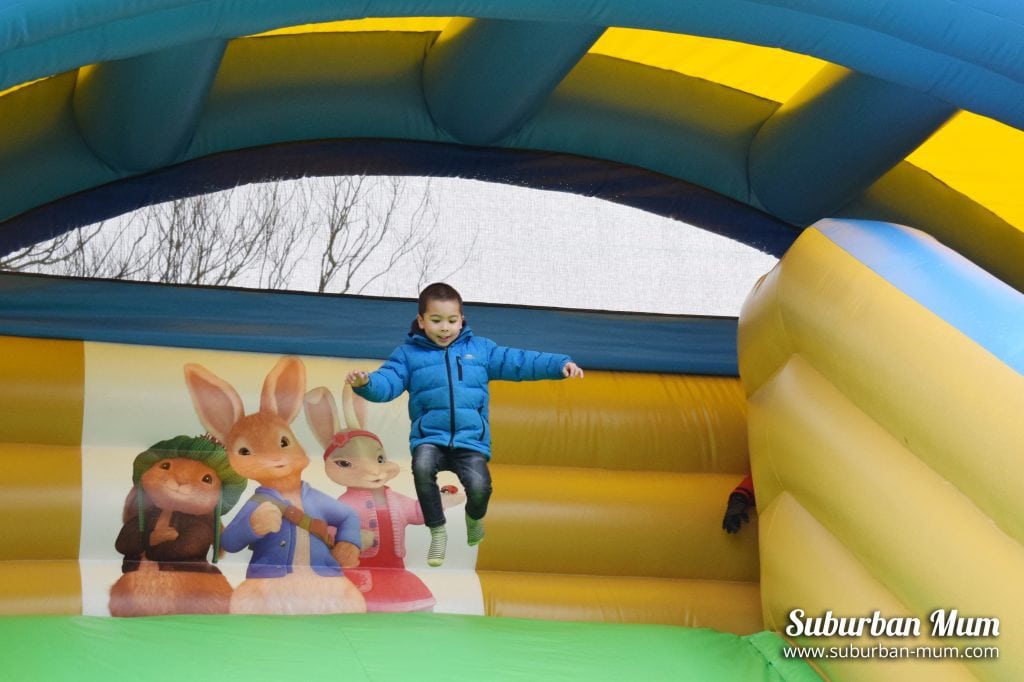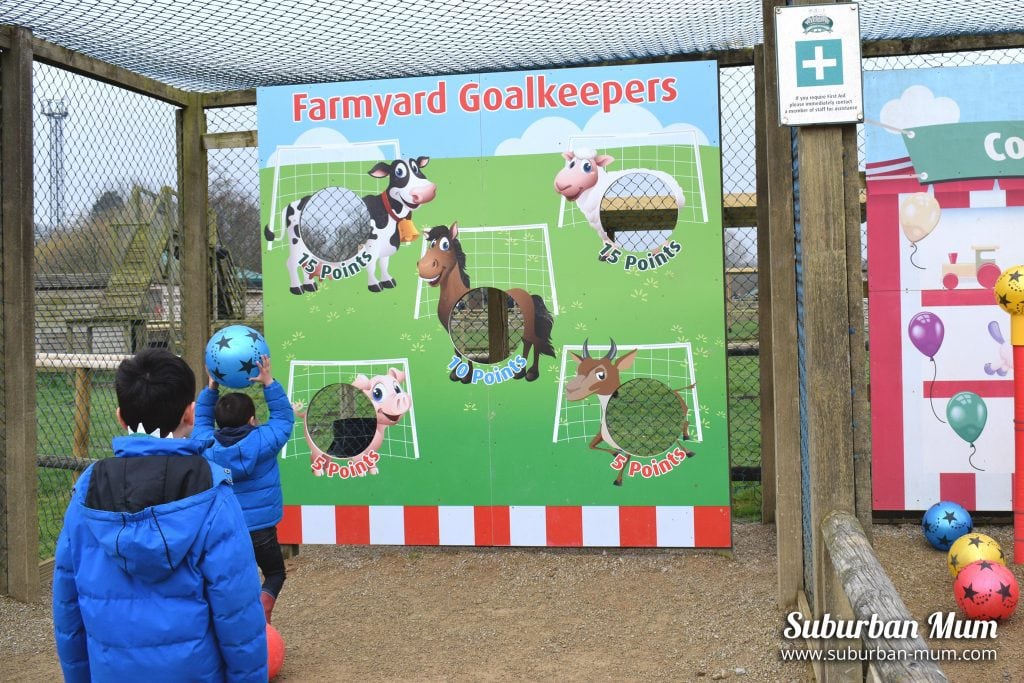 Our next stop was the JCB Young Drivers Zone. This is a really good sized area with plenty of JCB tractors for kids to hop on to.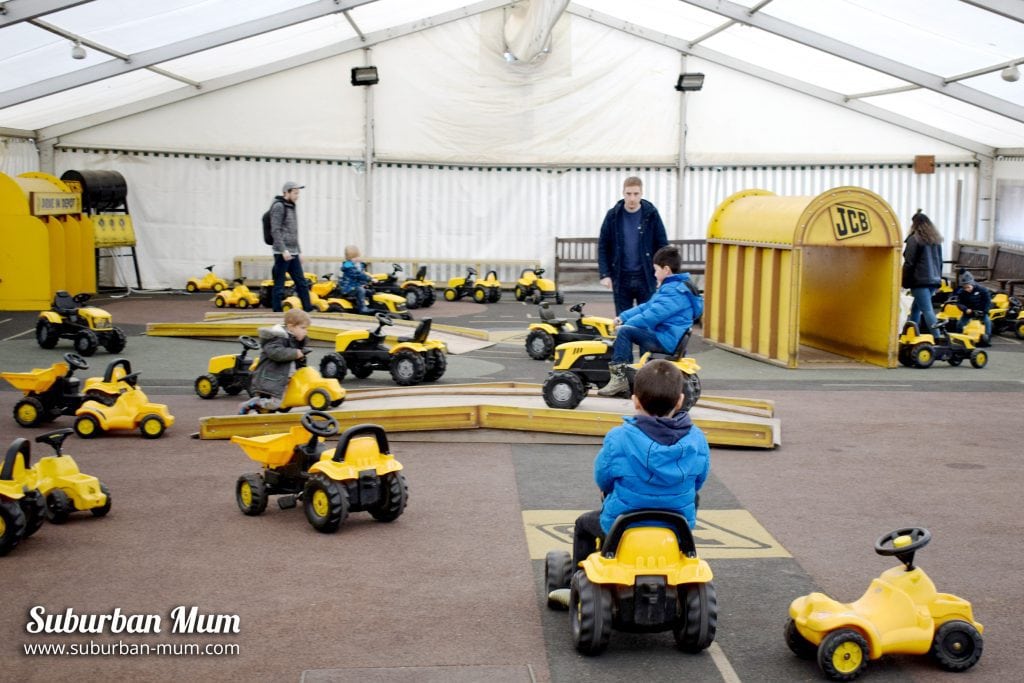 We then headed to The Farmyard to feed the animals. There were Donkeys, Goats, Pigs and cute baby piglets as well as newly hatched baby chicks and hamsters too.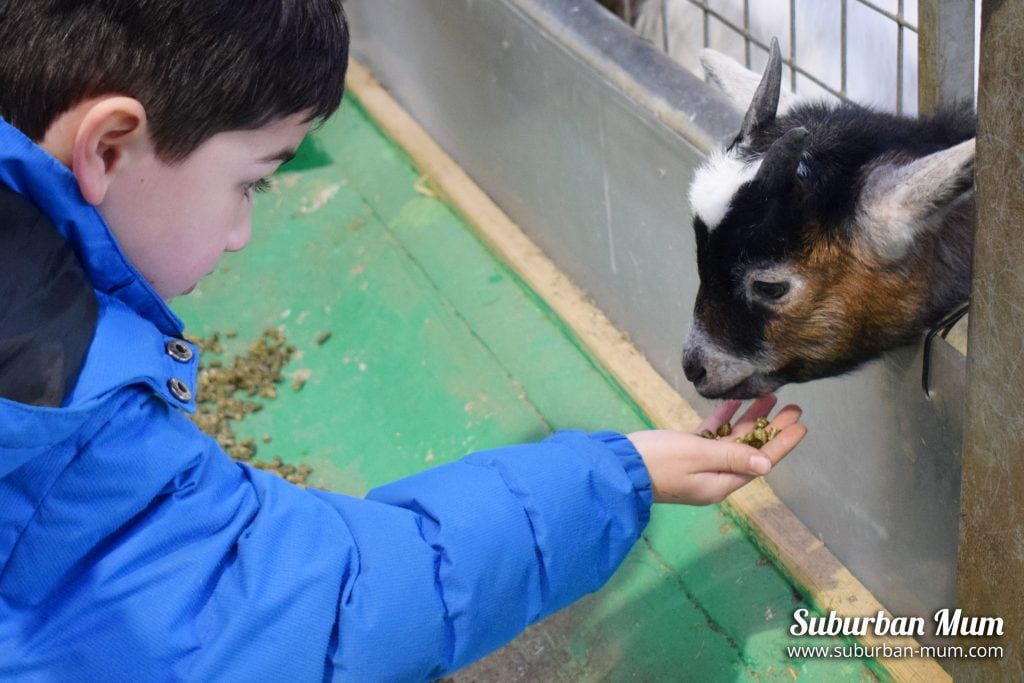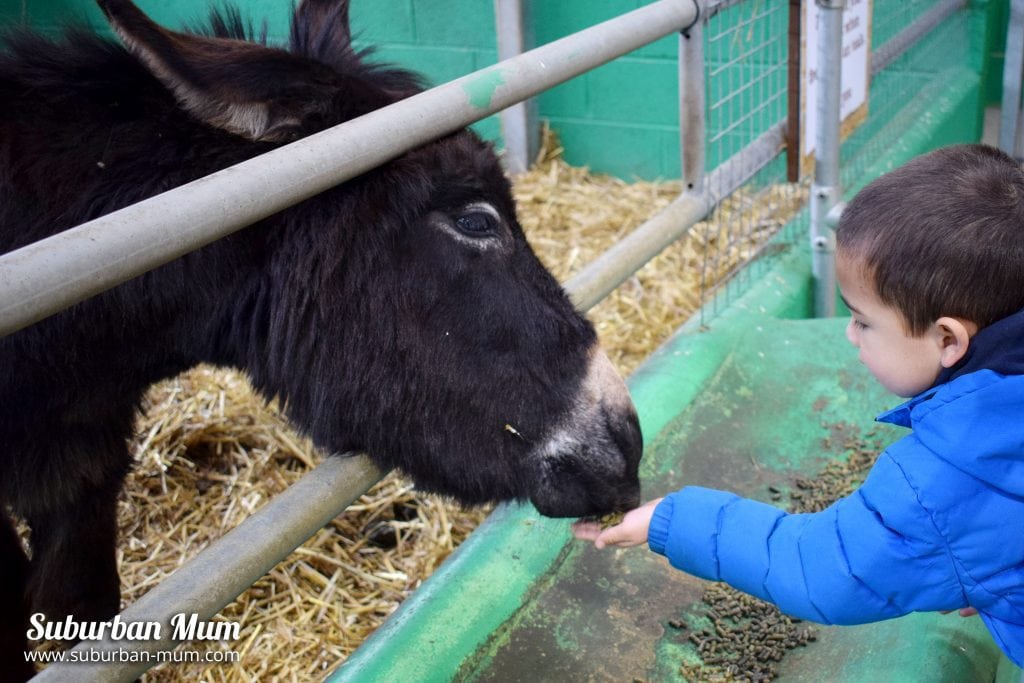 The boys were lucky enough to be able to pet a couple of hamsters by themselves and M was smitten. He even asked if we could take one home!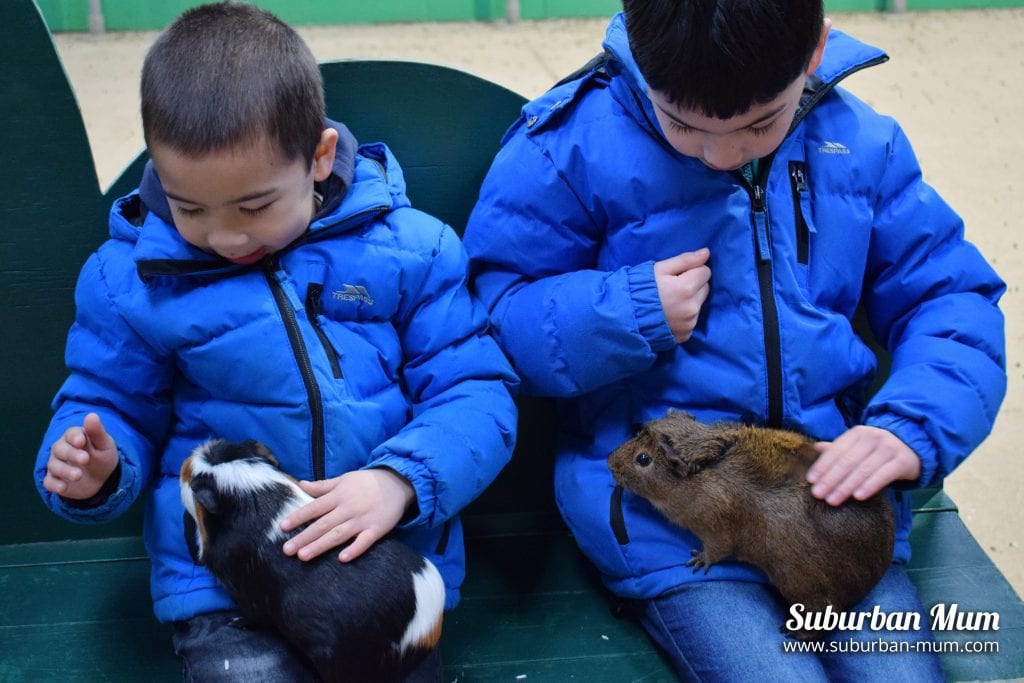 We'd worked up an appetite by this point so made a lunch stop at the Peter Rabbit Burrow Cafe before heading to the Big Dig area for a play in the sand.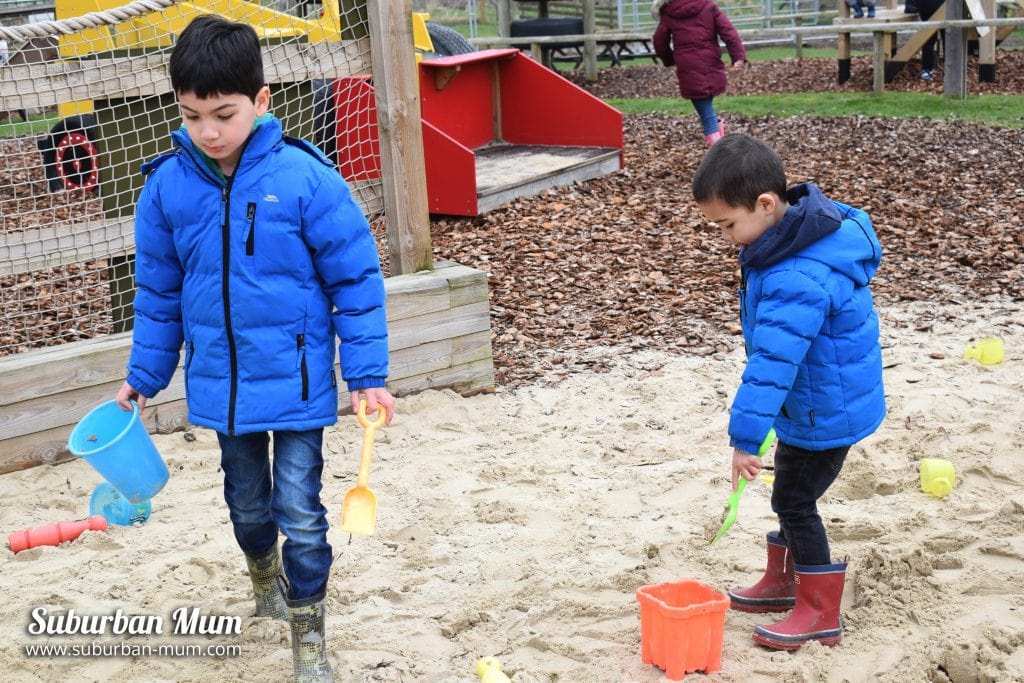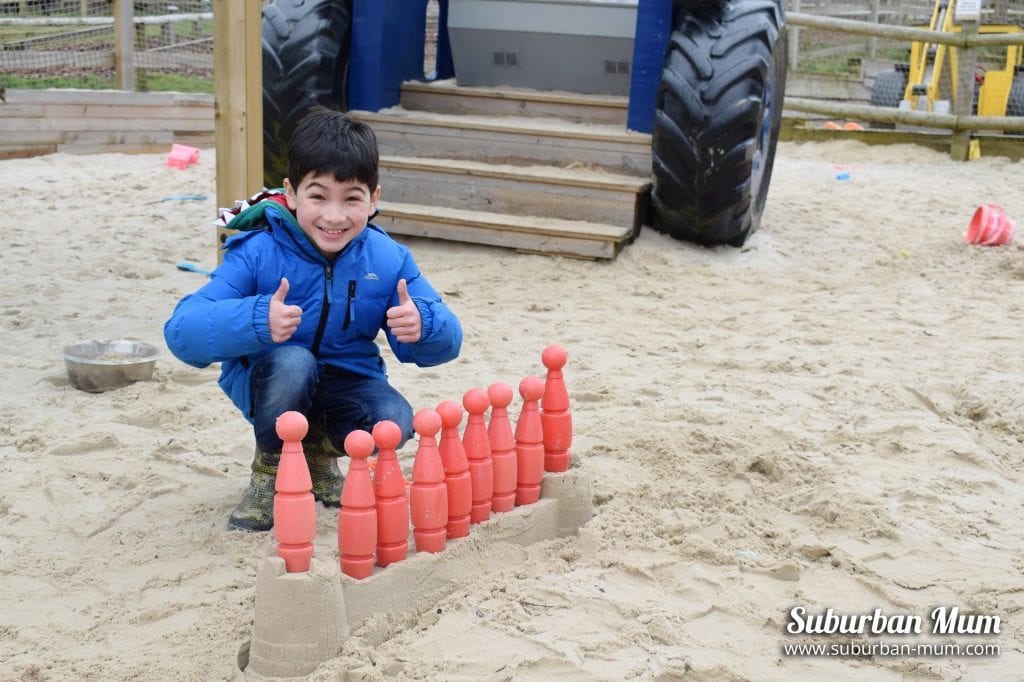 We then made our way round to the Peter Rabbit Adventure Playground for a play and before we knew it. It was time for the Easter Egg Hunt!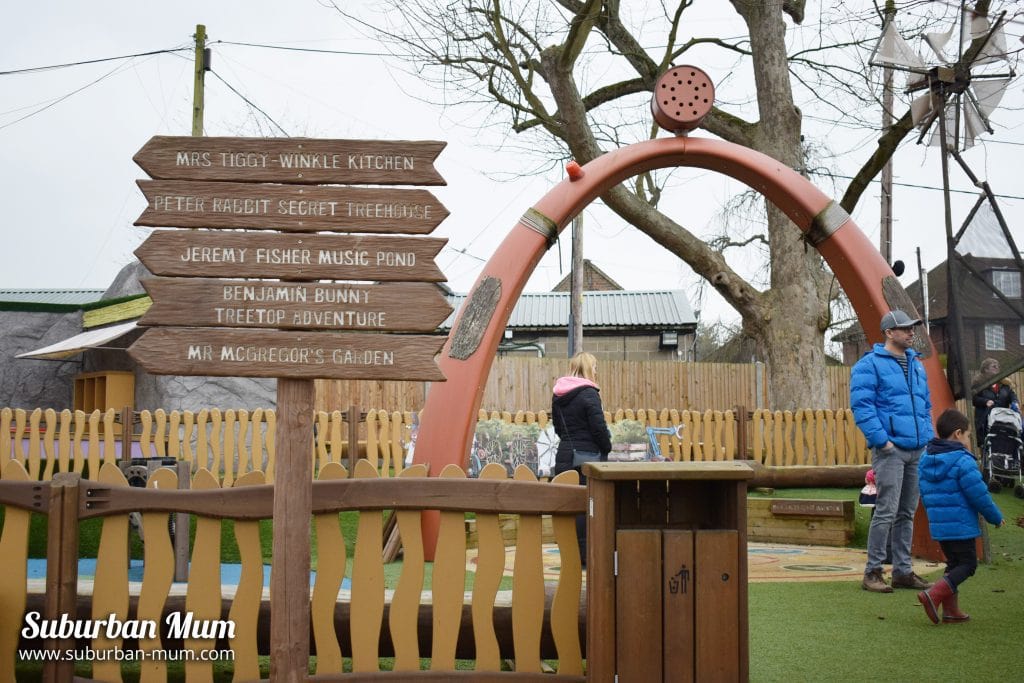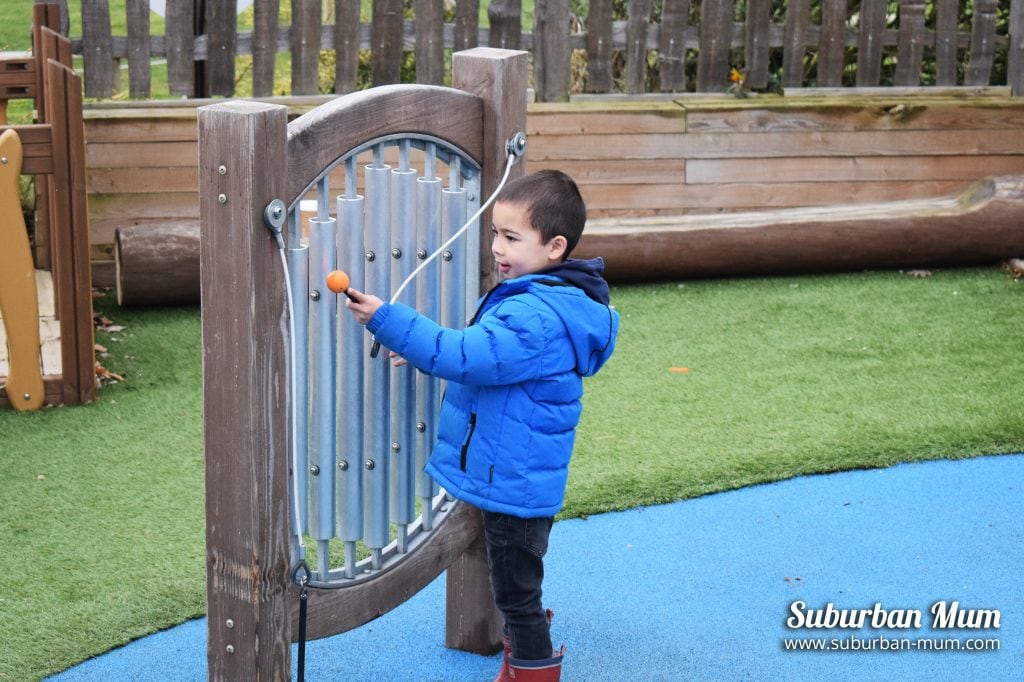 Easter Extravaganza at Willows
There's a fun-packed programme this Easter which includes pig-racing, bottle feeding demonstrations and live shows as well as all the other usual activities available on a normal visit to Willows Farm.
If you've not been before I'd highly recommend a visit. There is so much to do and we still didn't get around to seeing everything this time.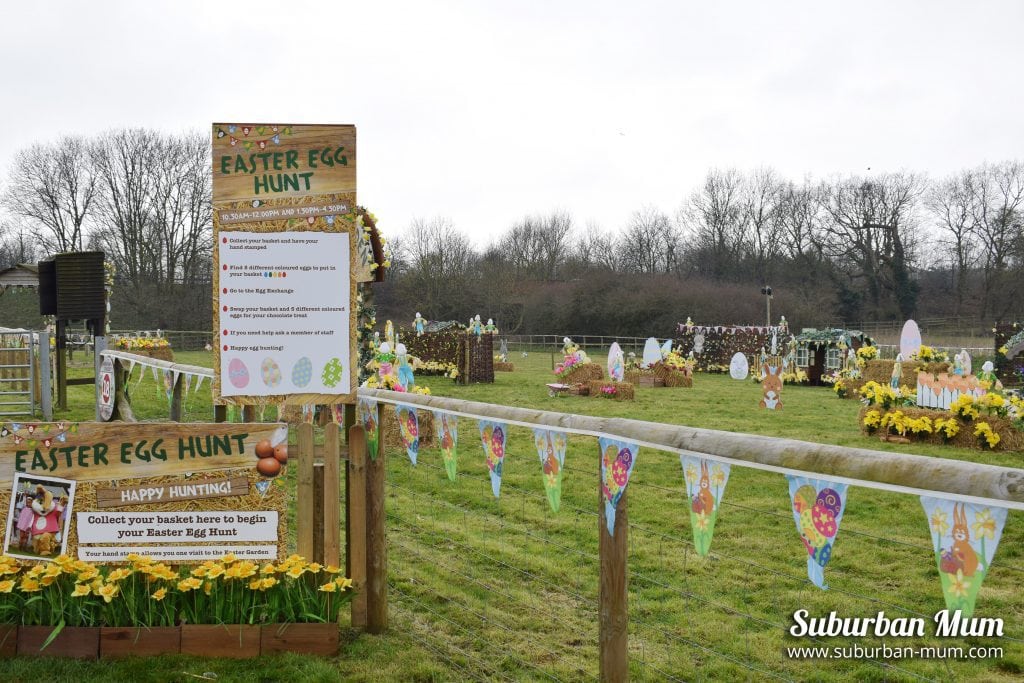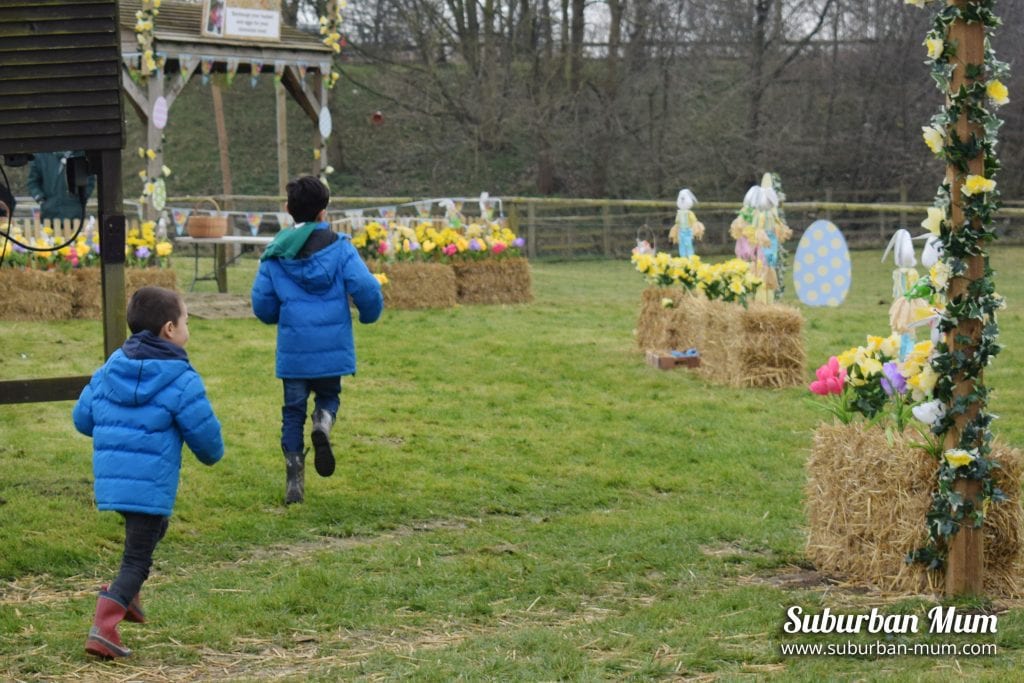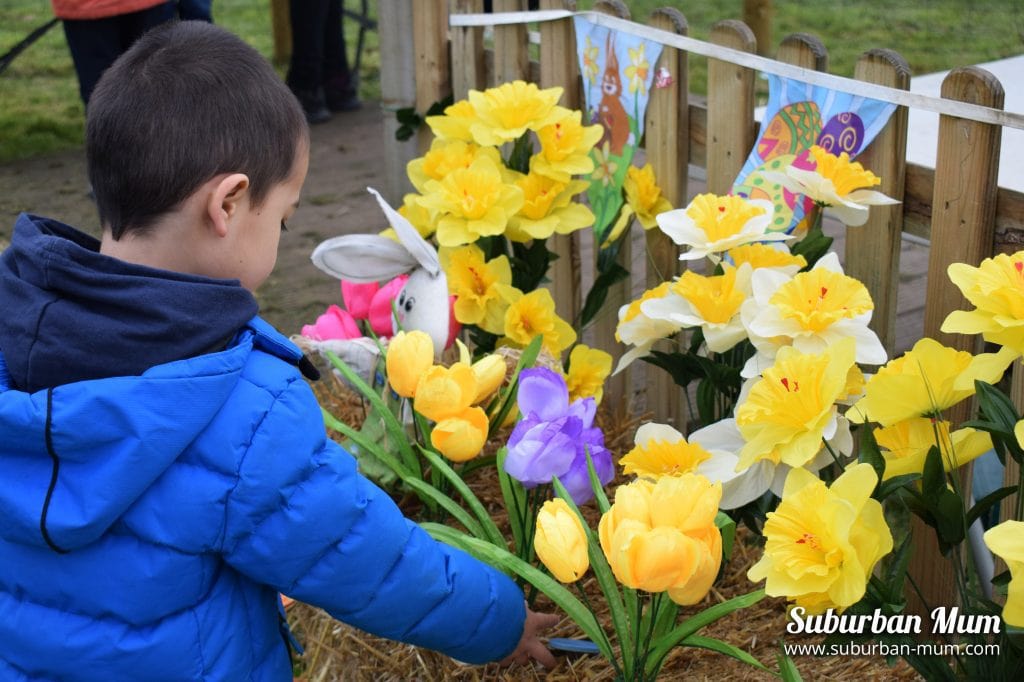 The Easter Extravaganza is now on daily until 15 April. Tickets for a family of four will cost you £70 if booked in advance online. Whilst it may seem pricey – all activities are included and you won't have to fork out any extra for rides or things like Arts & Crafts. There are plenty of picnic benches available so you can easily pack your own picnic and skip the cafe food should you wish.
Thank you for having us Willows – we had an awesome time! It's officially one of our best days out – ever and we cannot wait to go back again.
*We were invited to a Press Preview at Willows Activity Farm