As a sewing enthusiast, the key to successful and stress-free sewing projects is having a well-organised workspace. Whether a beginner or a seasoned pro, having the right organisational tools in your sewing room can make all the difference in the world. In this post, we'll talk about all the must-have tools you need to set up your sewing room.
Sewing Machine Table
Every sewing lover needs a specialised sewing machine table. It provides a stable surface for your sewing machine, making it easier to sew accurately. It also has storage space for your sewing supplies, such as thread, bobbins, and needles. A sewing machine table can be a standalone piece of furniture or a built-in unit, depending on your sewing room's layout.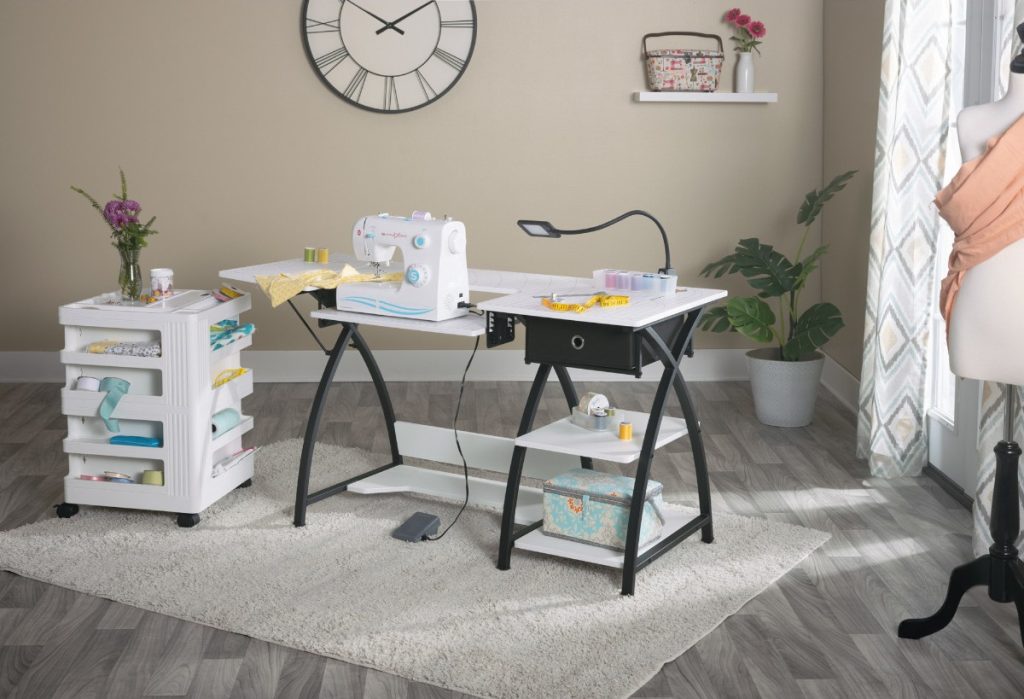 Task Lighting
Task lighting is a must-have tool for any sewing room. It provides ample lighting for your workspace, ensuring that you can see what you're doing accurately. It also reduces eye strain, making it easier to sew for longer periods. Task lighting comes in various forms, such as desk lamps, LED floor lamps, and overhead lighting, so you can choose one that suits your sewing room's needs.
Dressmaker Dummies
Dressmaker dummies, also known as dress forms, are essential tools for fashion designers, tailors, and dressmakers. They are three-dimensional models of the human body, usually made of foam, plastic, or metal, and designed to mimic the shape and size of the human form. Dressmaker dummies come in a range of sizes and shapes to accommodate various body types and clothing styles. They are used to create and fit garments, test pattern designs, and adjust clothing to ensure a perfect fit.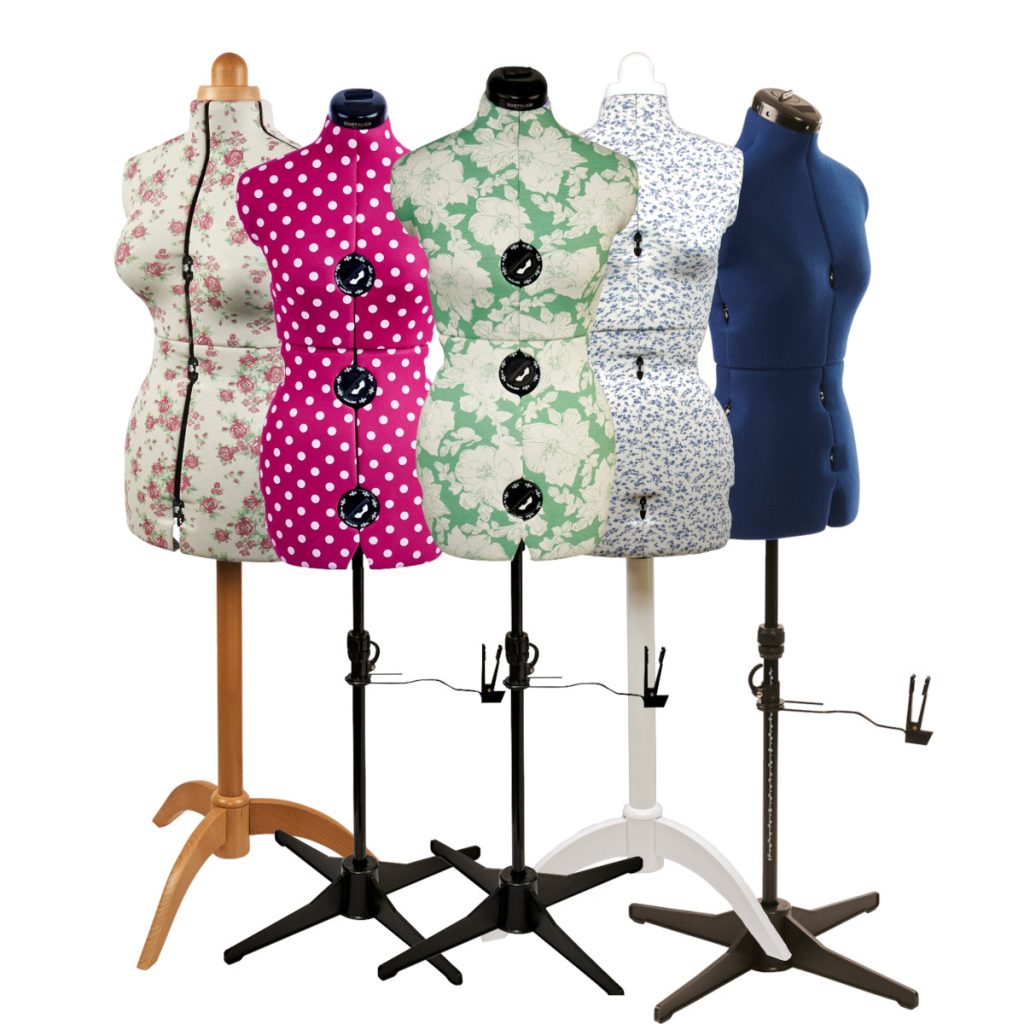 Fabric Storage
Fabric storage allows you to store your fabric in an organised way, making it easy to find what you need quickly. You can use shelves, drawers, or bins to keep your fabric. Fabric storage also protects your fabric from dust and sunlight, ensuring it stays in good condition.
Cutting Mat
Another must-have tool for your sewing room is a cutting mat. It protects your tabletop and provides a sturdy surface for cutting fabrics. A cutting mat also has measurements printed on it, making it easier for you to measure and cut your fabric accurately. It's available in different sizes, so you can choose one that suits your needs.
Sewing Boxes
Sewing boxes are a great way to keep your sewing supplies organised. You can store thread spools, bobbins, needles, and other small items in these boxes. They come in various sizes and shapes, making it easy to find the perfect one for your sewing room. You can also label them to make it easier to find what you need quickly.
Pegboard
A pegboard is a versatile tool that can be used to organise a variety of sewing supplies. It can be used to hang your scissors, rulers, and other tools, making them easily accessible while you sew. You can also use it to store fabric scraps, patterns, and other items.
Wall Shelves
Wall shelves are a great way to keep your sewing supplies organised and our workspace clutter-free. You can use them to store books, patterns, and other items. They also provide a decorative element to your sewing room.
If you're looking for a one-stop shop for all your sewing needs, head to sewing-online.com. They have a wide selection of haberdashery, ribbons, trims, craft supplies, cross stitch kits, patchwork, quilting, tools, machine sewing accessories, and much more.