Welcome back to another week of My London – my weekly guest series where some of my fellow bloggers share their favourite places in London. This week I have Meg sharing some of her favourite foodie haunts!
---
What do you love most about London?
For me, it's about the food scene. Growing up in Norfolk there's some amazing local produce (and restaurants too) but there's nowhere near the amount of variety and choice for eating out that London has yet. I love that in London you can find every single type of cuisine and something to suit every budget.
What's your most favourite memory of London?
I have so many, it's difficult to choose! One of them has to be the first time I went to Taste of London. We were celebrating my Dad's engagement, it was beautifully sunny, and we spent the day sipping pink champagne and eating amazing dishes – it was a great day.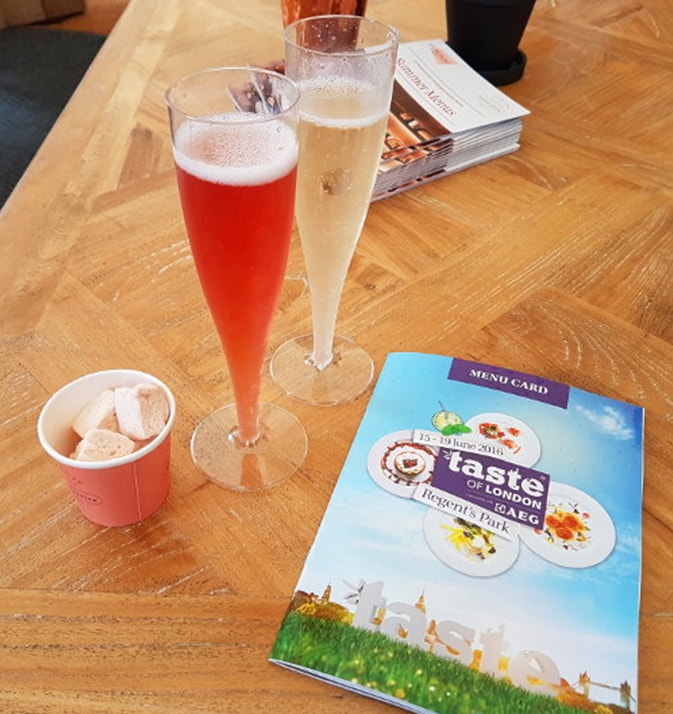 If you had to pick one iconic building in London what would it be?
Aside from the most obvious ones like The Shard and St Paul's, The Wallace Collection is really impressive – it's so light and spacious, I recommend going for afternoon tea there. I also love The Royal Exchange in Bank, it's a beautiful, grand building and Paul A Young's Chocolate shop is there too – bonus!
If you could recommend one place that's off the beaten track and away from the hotspots for someone out of town to visit where would it be?
Bermondsey Street in London Bridge. It's a lovely little street which very few visitors know about. It has bags of character, no chains and some great places to eat and drink. There are lots of bars like Tanner & Co and The Hide, and for food, I recommend Flour & Grape and The Garrison.
Best place you've eaten in?
I don't think I could pick just one! Jason Atherton's City Social in Tower 42 was a real stand out meal for me, more recently, so was Smokestak. Both had completely different atmospheres but both were excellent in their own way. Barrafina's Tapas is also difficult to beat.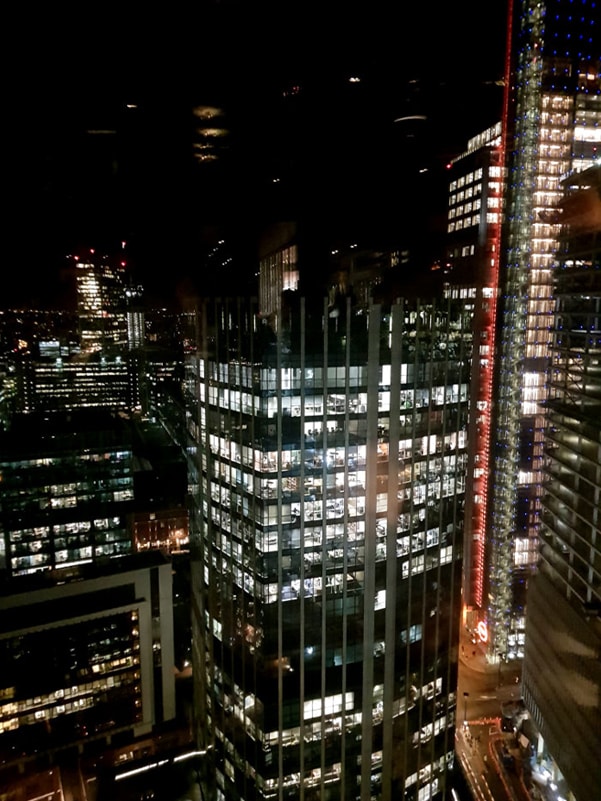 The last theatre productions/show or concert you went to or would like to see?
The last theatre show I went to was Book of Mormon after so many people had recommended it! I really want to see Harry Potter and the Cursed Child this year too.
Favourite place to visit on a night out and why?
I don't go out often to clubs but I really like spending an evening at one of Street Feast's sites. There's something there for every budget and taste, lots of places to drink and no matter what you wear, casual or dressed up, you won't ever look out of place.
If you live in London, how long have you lived there for? If not, what makes you visit time and time again?
I moved here three years ago, I never thought I'd want to live in London having grown up in the countryside! I moved here for work but stayed because I fell in love with the food scene.
And finally a bit of fun – write the first thing that pops into your head!
L is for…  London Bridge – home to Borough Market and the first place I worked in London.
O is for… Orzo! One of the most underrated pasta and it looks like rice.
N is for… Norfolk, my home. Go and visit, it's beautiful.
D is for… DF/Mexico, one of the best value restaurants I've been to – amazing tacos.
O is for… Olives, stuffed with chilli – what I'm currently snacking on waiting for my dinner to cook!
N is for… Norwich City FC – my home team!
---
Meg is 26 and runs No Mean Feast –  a lifestyle website reviewing all things food and drink, mainly in London but sometimes beyond!
You can find Meg online: