The boys have been rather busy over the last few weeks as they were very kindly sent a bundle of National Geographic Science Kits from Bandai UK to coincide with Earth Day (22 April) They have been learning about the world around them in a fun and hands-on way.
M, my youngest absolutely loves Science. It was one of the things he really missed doing when we were homeschooling so he was absolutely thrilled to have been sent these kits and couldn't wait to get started on them.
Celebrating Earth Day with National Geographic Science Kits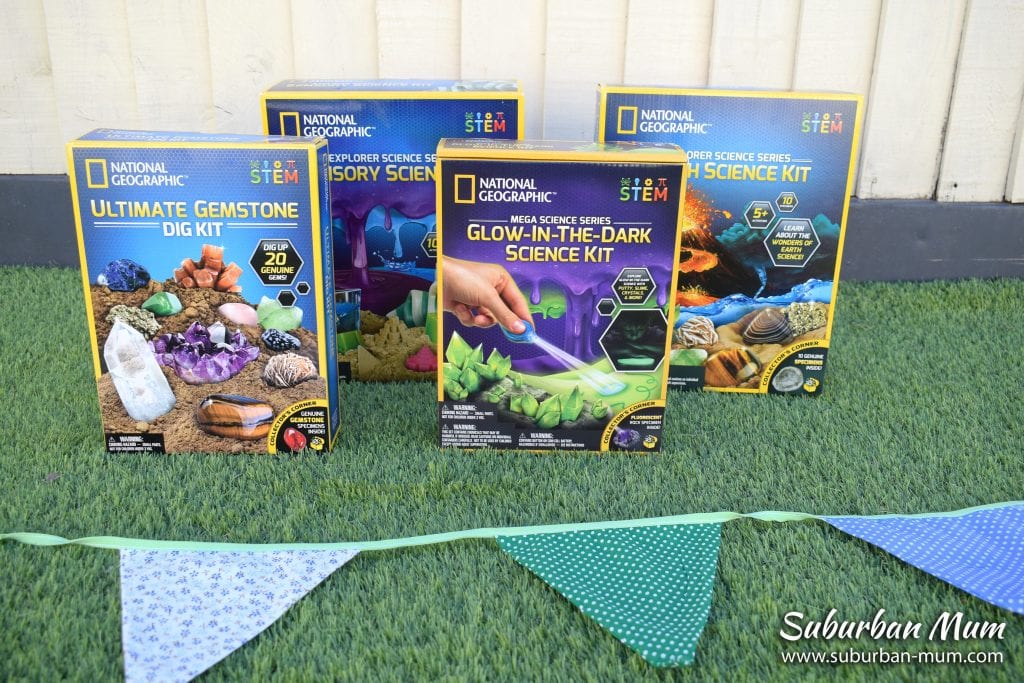 National Geographic Ultimate Gemstone Dig Kit
The Gemstone Dig Kit was a great way to keep the boys occupied over the Easter holidays. It came with an extra-large dig brick that contained 20 gemstones hidden inside to find with the dig tool and brush. The boys each took turns to find and dig out the gemstones, trying to guess which type they would find from the learning guide that is also included in the kit. The guide also gives you lots of fun facts about each gemstone too.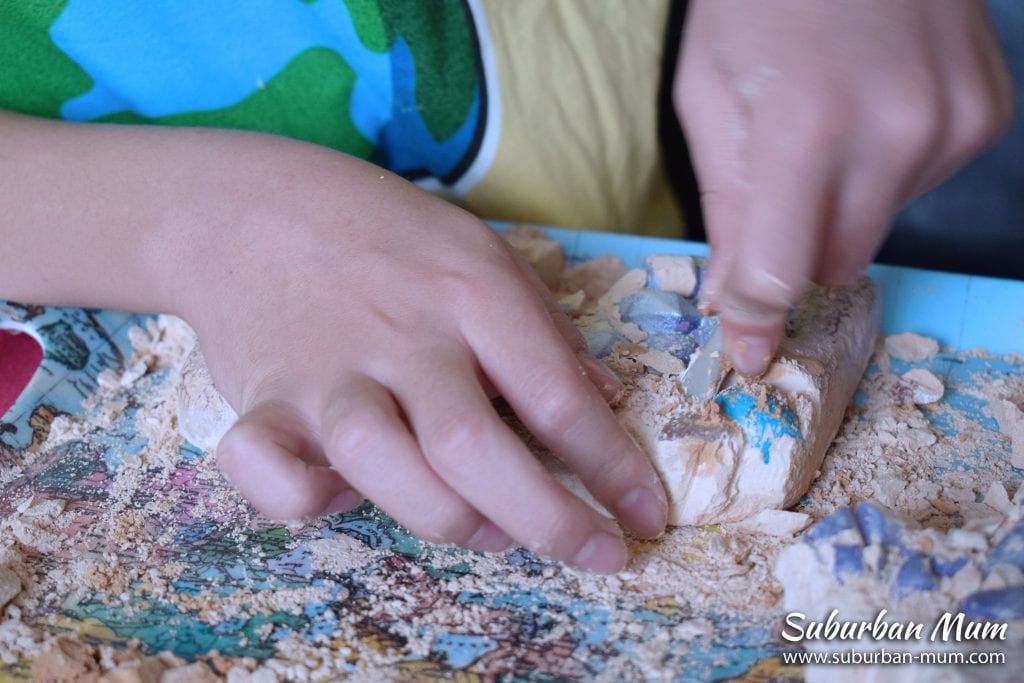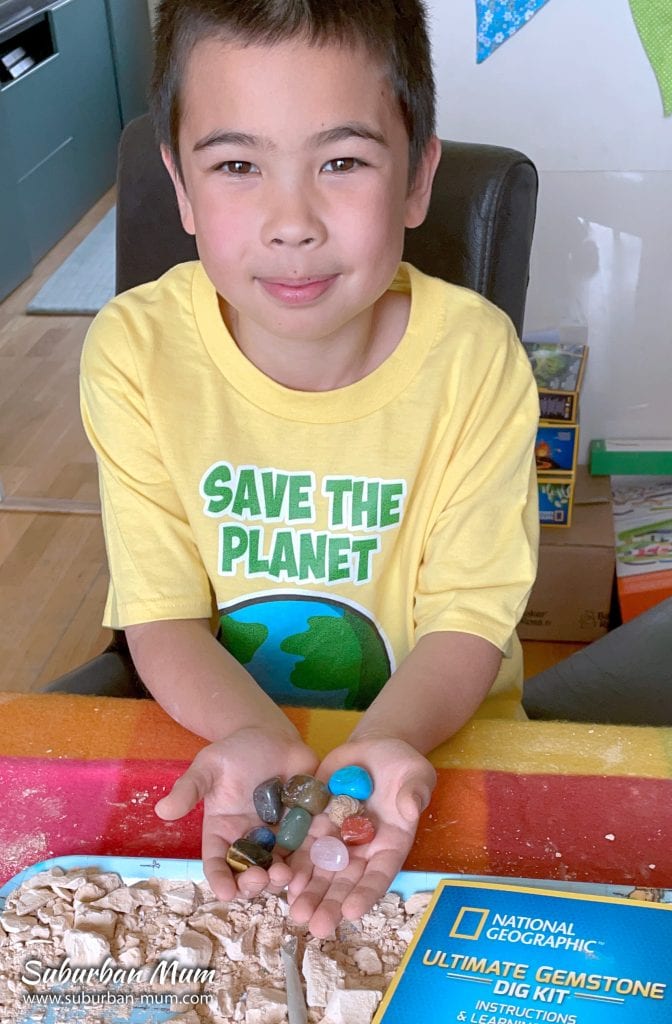 See more of the Ultimate Gemstone Dig Kit over on our Instagram reel:
National Geographic Explorer Science Earth Kit
There are over 5 experiments you can conduct from this kit, including:
Growing crystals
Erupts a Volcano
Dig out specimens
Make a tornado
Start a rock collection
The boys really enjoyed doing the tornado experiment. By putting two plastic bottles together, adding water and popping on the connector provided, they were able to see how pockets of fluid or air with different pressures can collide in nature to form a powerful vortex. M has literally spent hours perfecting his technique to get the biggest tornado and it's become a bit of a competition between us all too!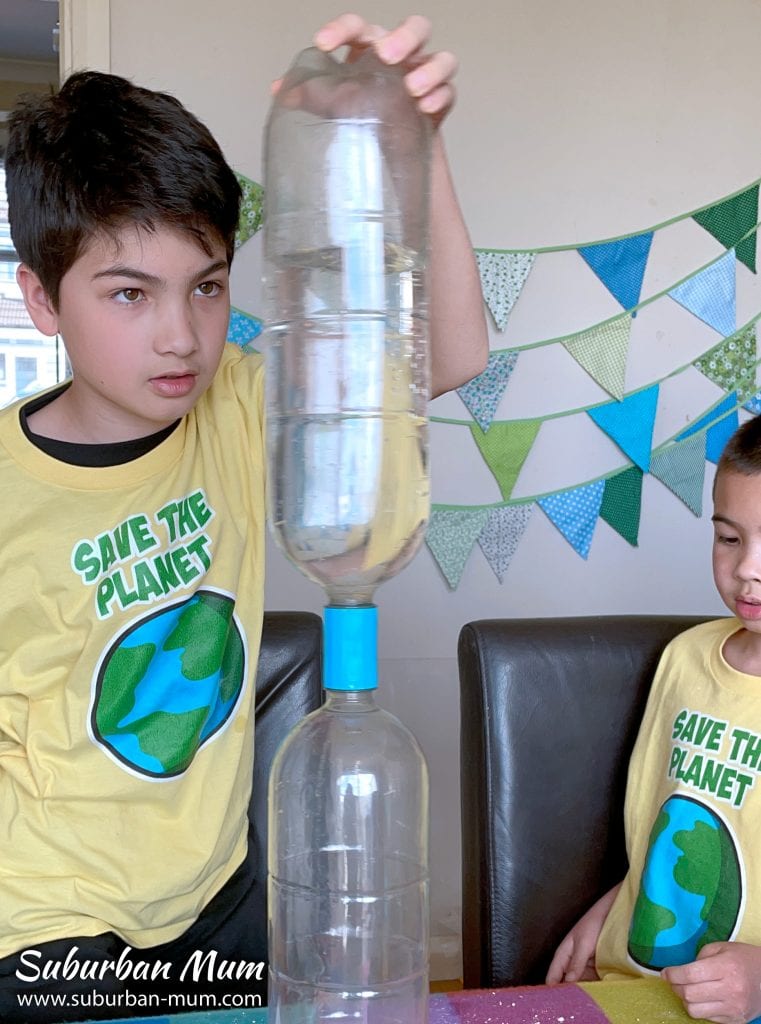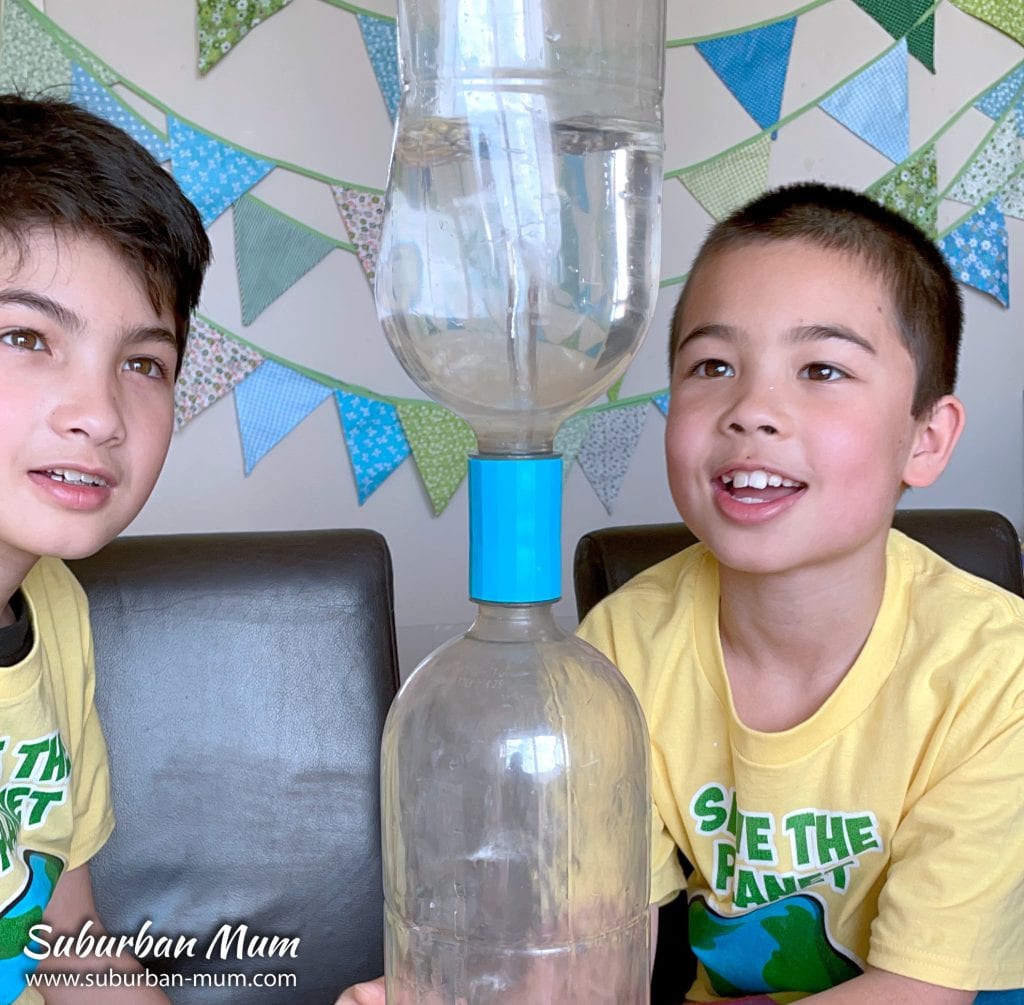 They also enjoyed digging out more specimens to add to their gem collection and are looking forward to growing crystals and making the volcano in due course.
See the tornado in action over on our Instagram:
National Geographic Explorer Science Sensory Kit
The Sensory Kit allows kids to explore different textures and behaviours of slime, putty and sand with over 10 sensory activities. The boys started with the colour changing putty by dividing this into two and popping half in the fridge for a minute before putting them both together to witness the putty change colour.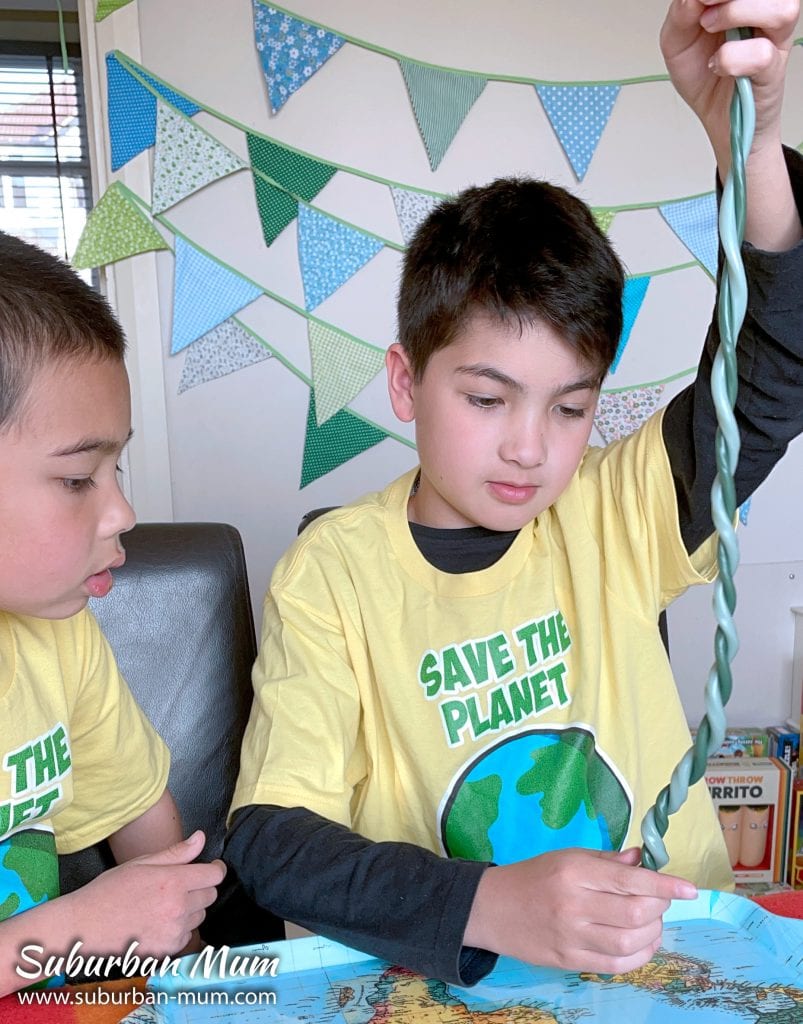 Next, they took out the slime to compare how different they were. You could stretch, squeeze and squish one type and the other, was slimy and a bit snotty like jelly!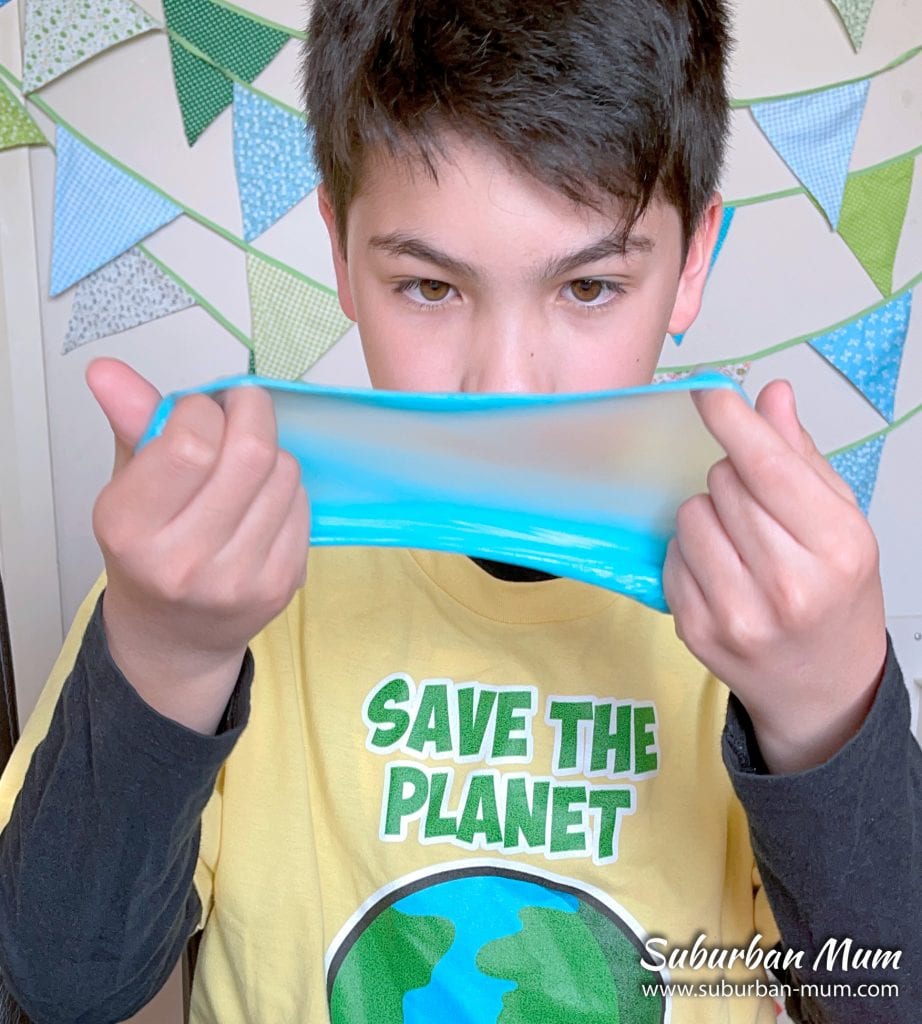 Lastly, they had fun with the play sand, making shapes using the sand moulds. We've yet to try the slime recipes and the hydrophobic sand but it's safe to say, the boys cannot wait.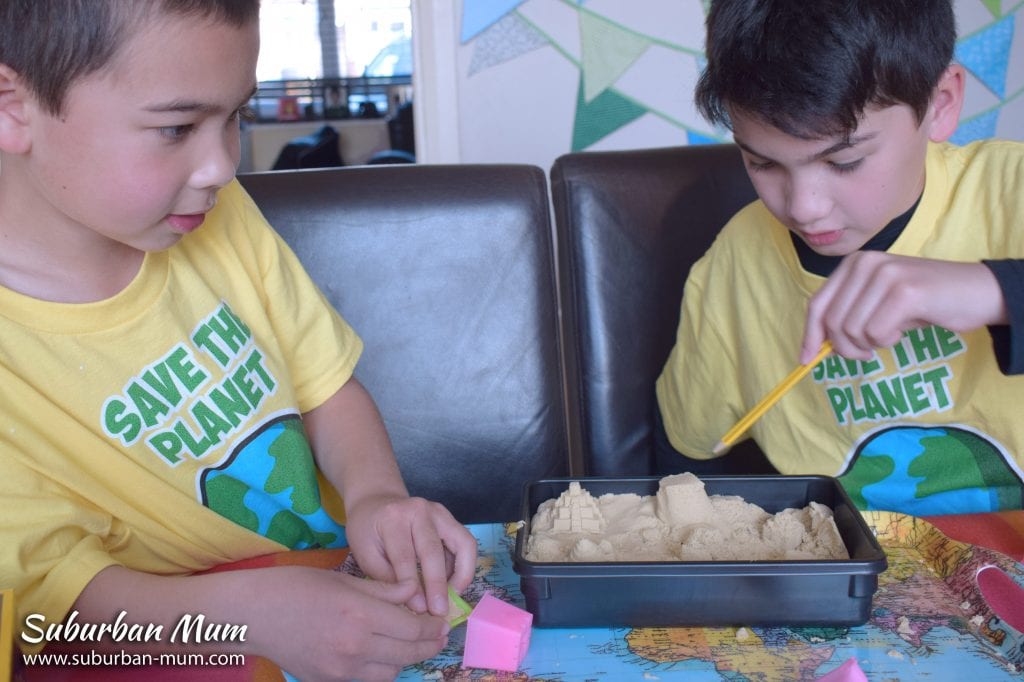 See the kit in action over on our Instagram reel:
National Geographic Glow In The Dark Mega Science Kit
We ran out of time to look at the Dark Mega Science Kit so I will add to this section once we have tried them but similar to the other kits, you can make your own slime, grow your own crystals and play with moldable squishy putty. The difference with this kit is you can turn off the lights and watch them glow!
I love the fact that these kits have had both of them interested in learning the science behind how things like slime and putty are made and how volcanoes and tornadoes work. They have had so much fun with the kits whilst also learning at the same time, it's been brilliant.
The National Geographic Science Kits are fantastic and will guarantee your kids hours of educational and interactive fun making Science simple yet exciting for kids to enjoy.
All kits are available to buy from Argos or The Disney Store and prices start from £24.99.