The boys are big fans of NERF, I regularly find NERF blasters and darts lying around because they've decided to have a battle with each other.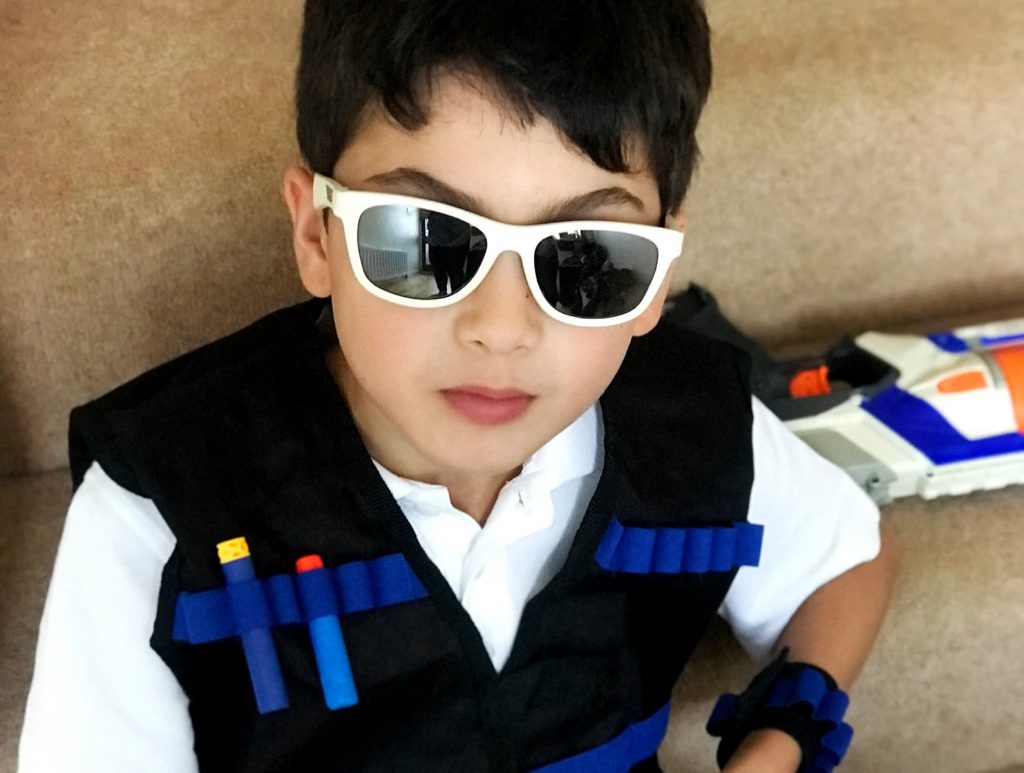 We were recently sent the NERF BUNKR Competition pack as well as the NERF Ultra Two Motorised Blaster to review and I just knew the boys would be biting at the bit to try them out.
They've built up quite a selection of blasters over the years but have not had any NERF themed obstacles to add to their battles before.
NERF BUNKR Competition Pack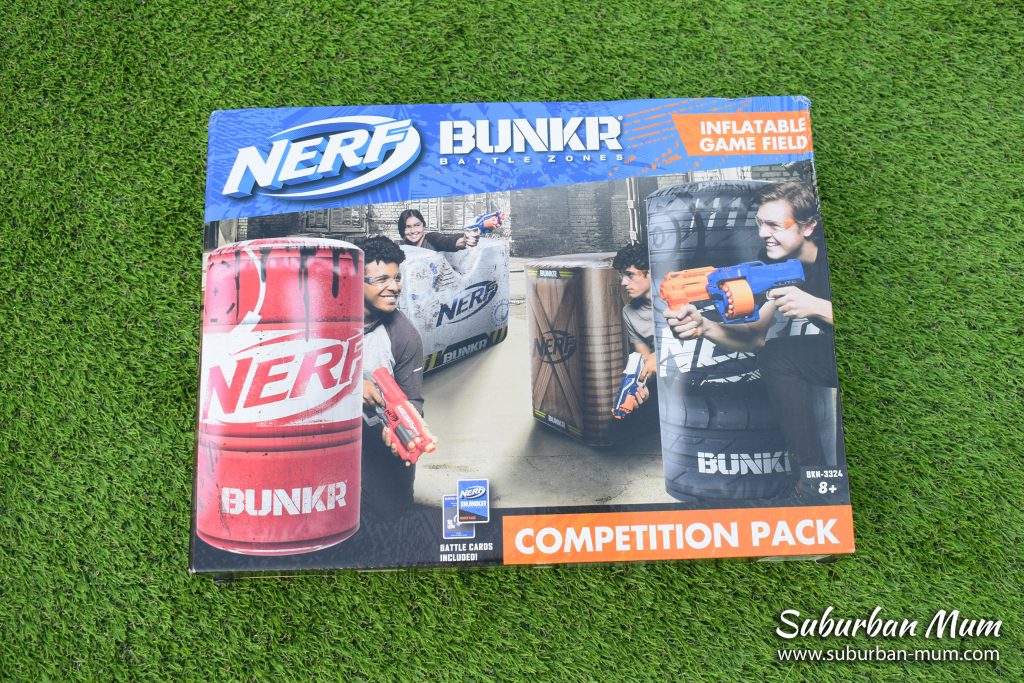 The NERF BUNKR Competition Pack comes with four urban-themed obstacles that you can inflate and use to hide behind when you're in battle.
The themed obstacles are as follows:
Road Barrier
Tyre Stack
Wood Crate
Waste Barrel
The obstacles are made from heavy-duty material that have large 3-way valves. We used an electric pump and they each took less than a minute to be inflated ready for action.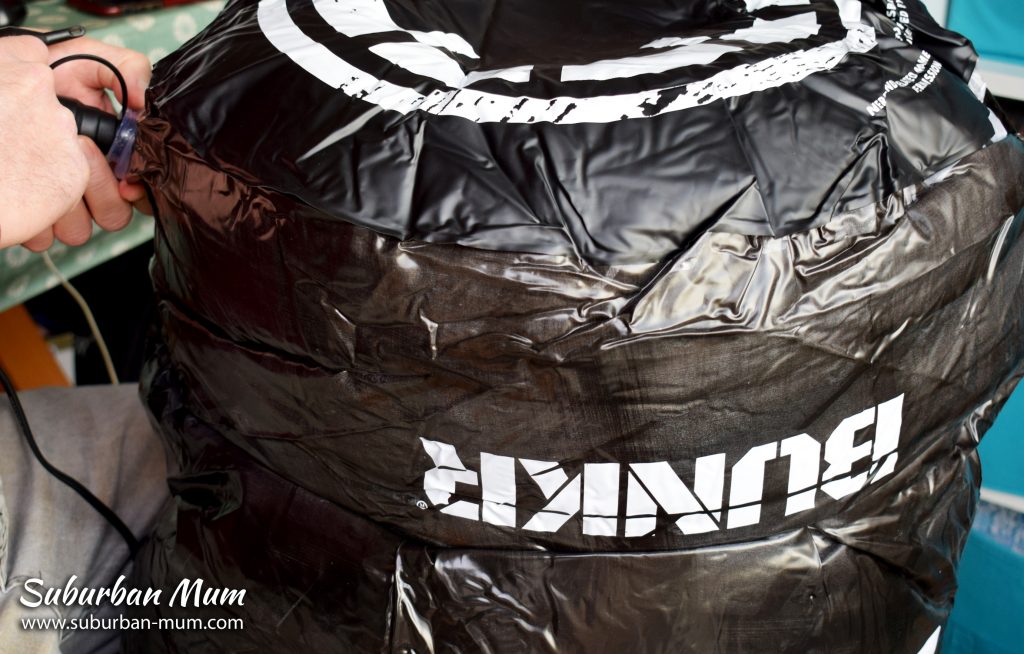 The NERF BUNKR Competition Pack can be used both indoors and outdoors. We've been in the middle of a garden renovation recently which is currently 90% complete. The boy were desperate to have a battle in the garden as they've not been able to spend much time out there, we let them loose!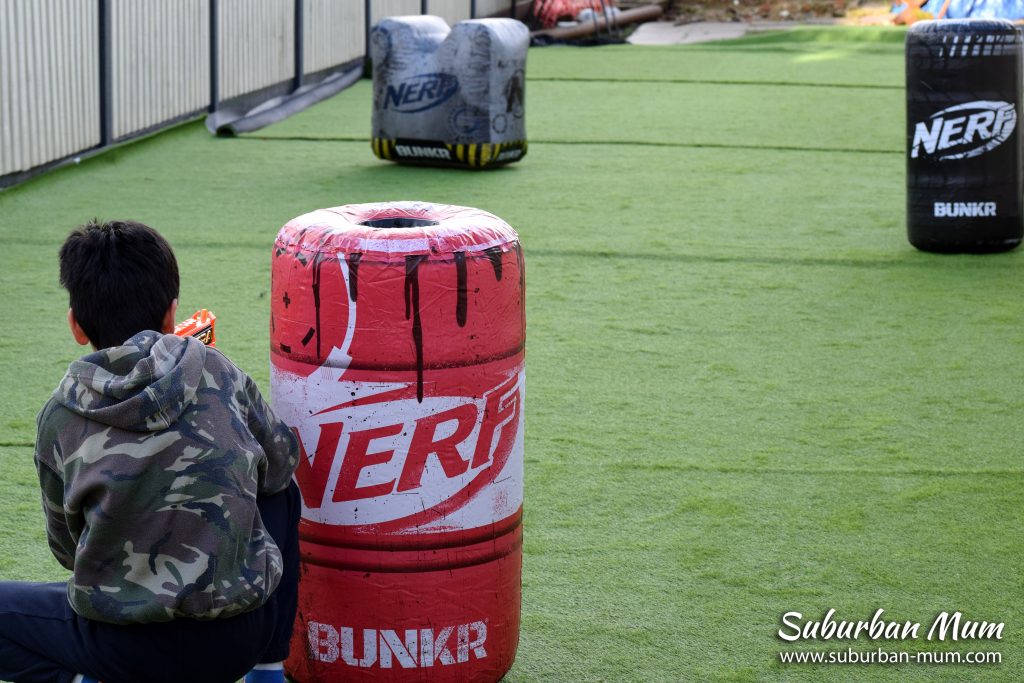 Each BUNKR has a section at the bottom where you can put water in for stability if you are using outdoors. This ensures that they don't get blown away easily. There's also a dip at the top to store NERF darts which is much needed when you are in battle.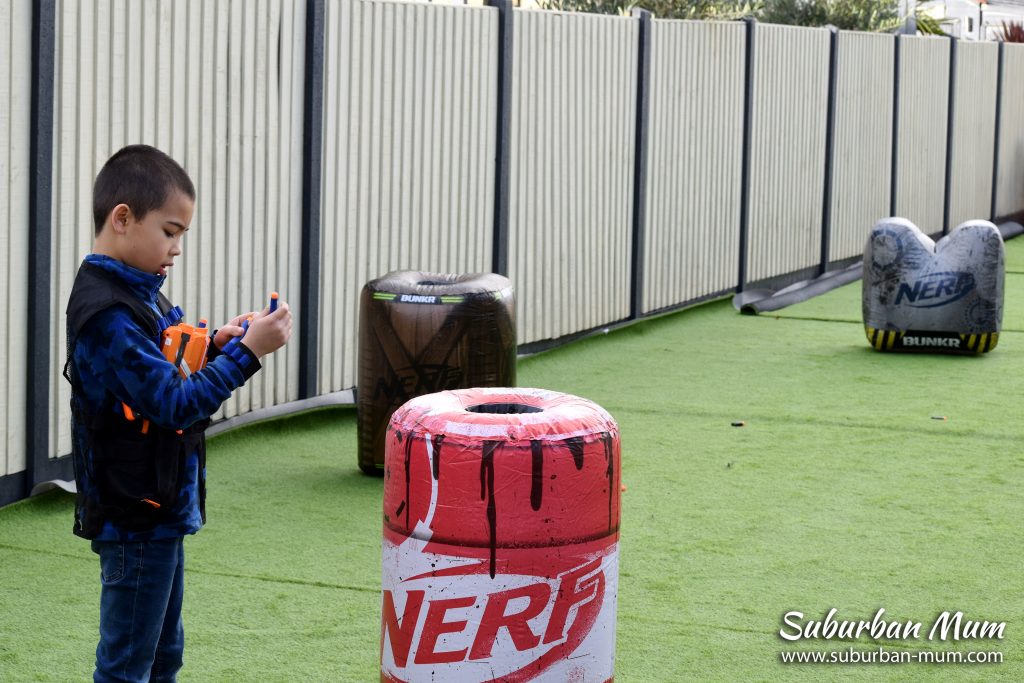 The boys quickly made their bases at either end of the garden using two BUNKRS each and started their game.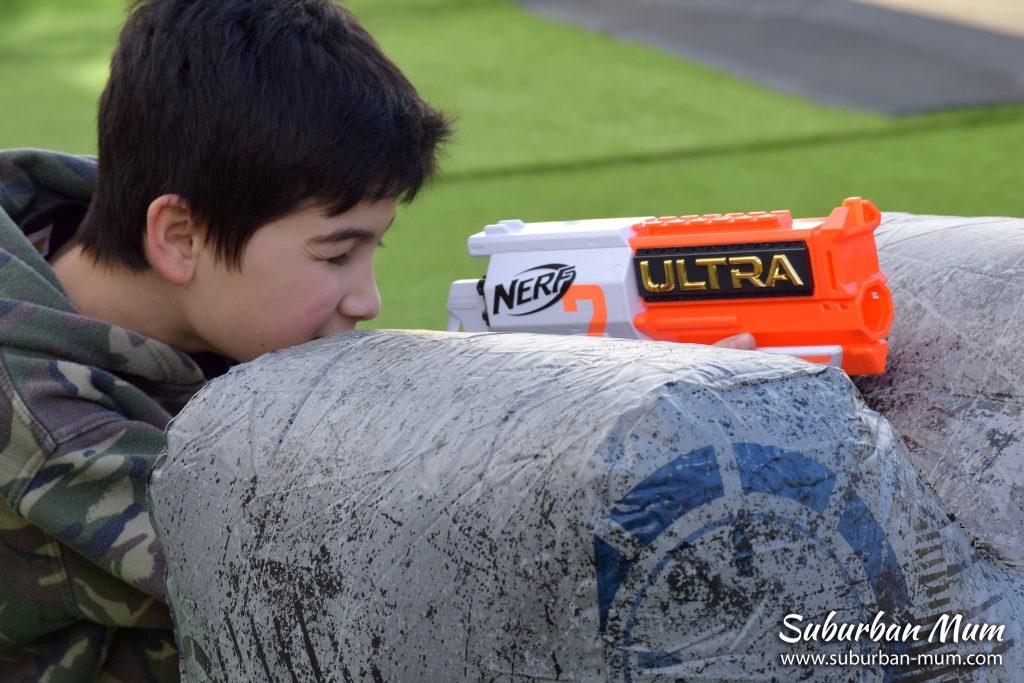 Nerf Ultra Two Motorised Blaster
E used the NERF Ultra Two Motorised Blaster which we were also very kindly gifted. The blaster uses Nerf Ultra Dart which we've not used before but they certainly have a long shooting range and can shoot up to a distance of 36 metres!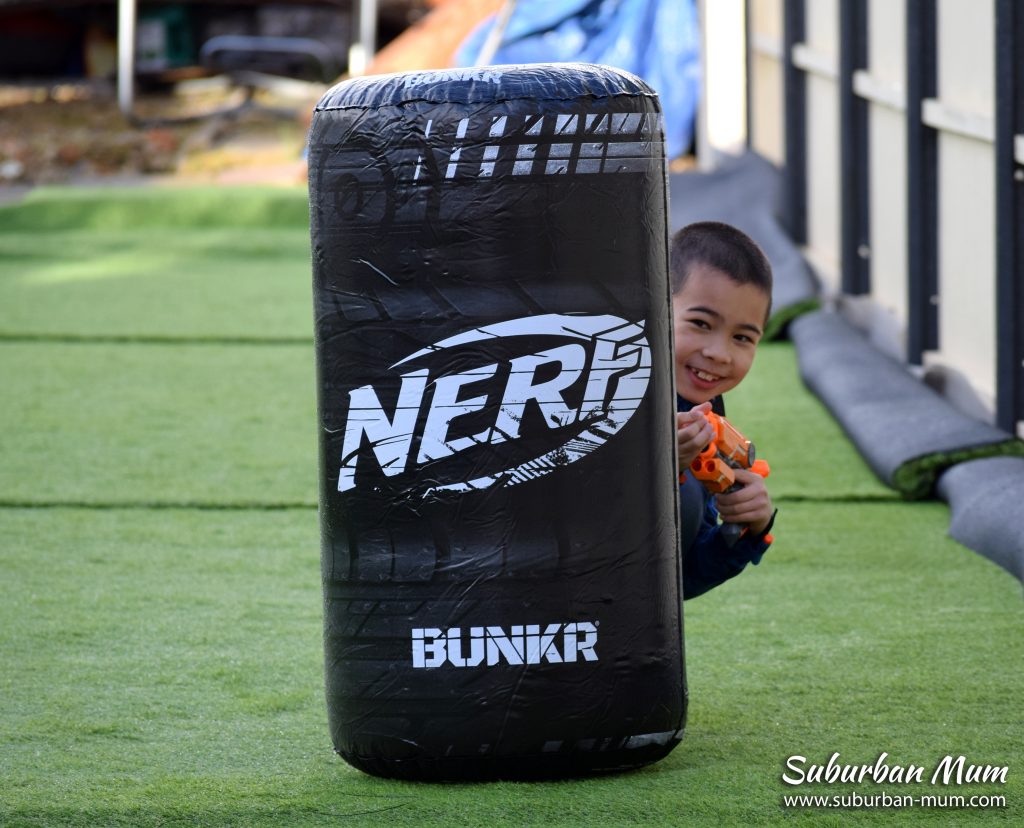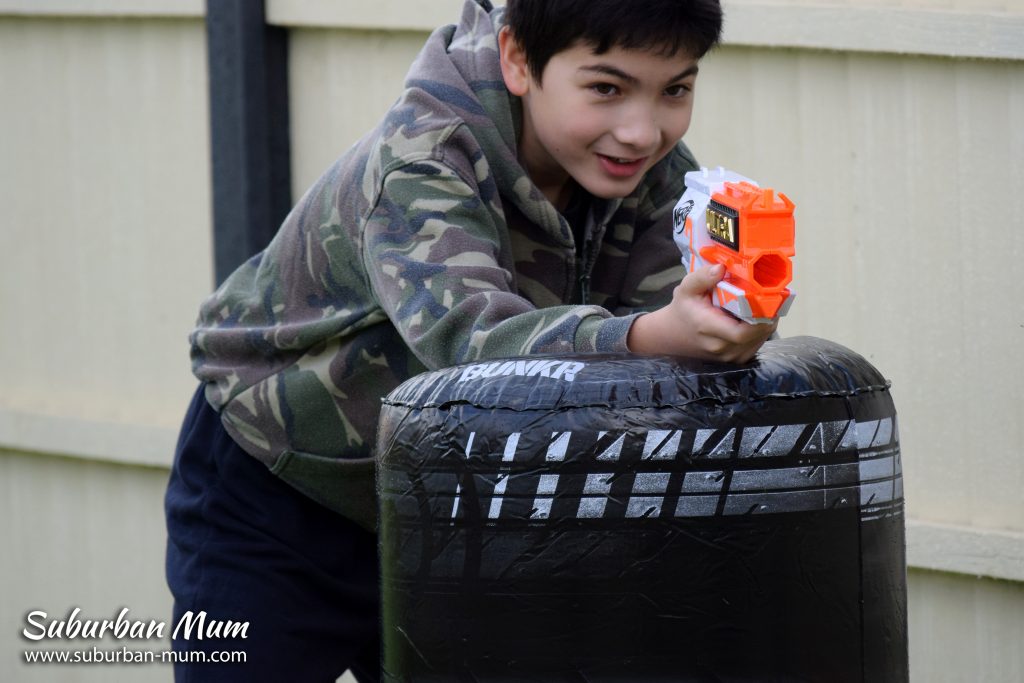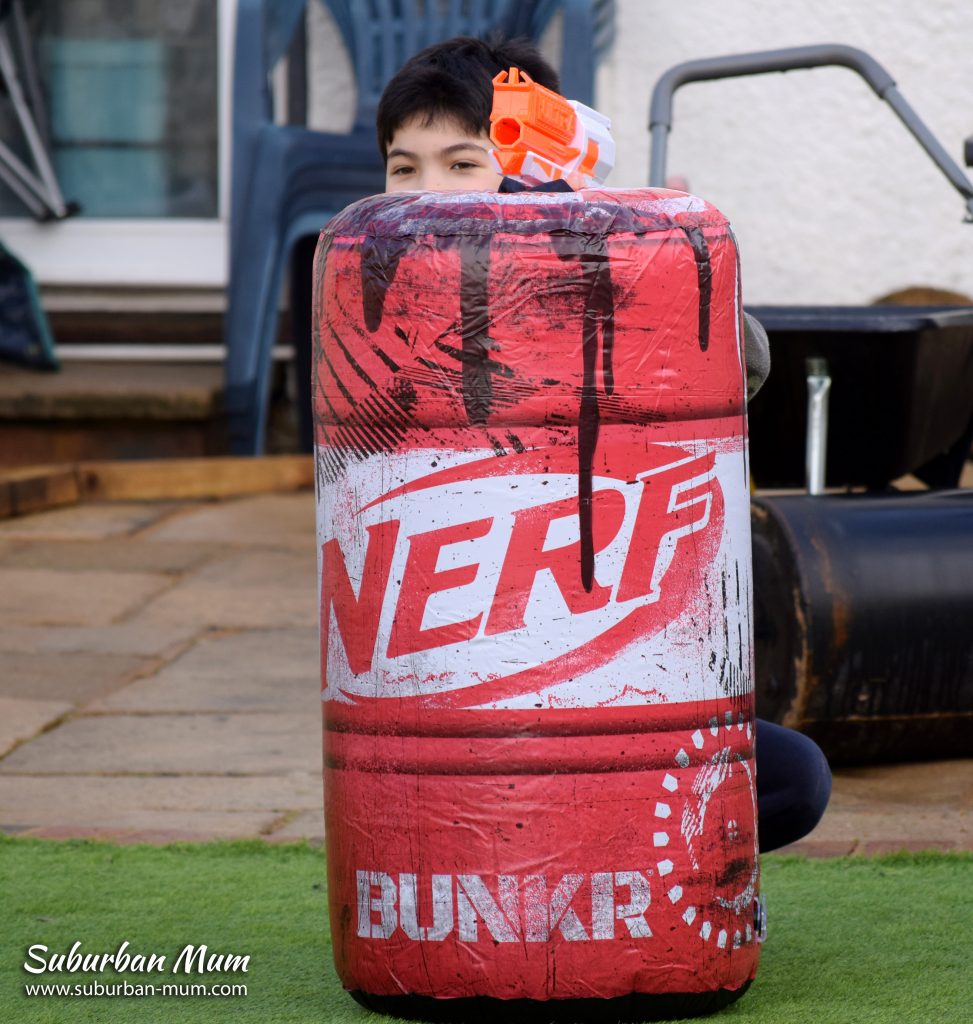 Needless to say, the boys loved being able to use the NERF BUNKR Competition Pack to enhance their Nerf battles. They are a really good size for hiding behind. Although they do take up space, the BUNKRS can be easily deflated and stored flat until you are ready to inflate and play again.
Alongside the four urban-themed obstacles, the pack also comes with game cards that help you to develop your Nerf skills.
There are also additional extras that can be added to improve play, including Take Cover single obstacles, Battle Fort, Battle Stackers, Challenger Pack and Battle Switch.
The NERF BUNKR Competition Park is priced at £39.99 and the Nerf Ultra Two Motorised Blaster is priced at £29.99, both are available at most toys stores and Amazon.
You might also like: