What are Essential Oils?
Essential oils have been used for centuries to improve health and wellbeing. They're derived from plants and in aromatherapy, massage, healing and even for medicinal purposes. They are powerful and can help reduce stress, boost mood and improve sleep quality. They can also help reduce anxiety and pain and even relieve headaches.
I was recently sent some essential oils from Nikura to try out. The timing couldn't have been better as I spent most of December trying to recover from a chest infection and was in need of a bit of TLC!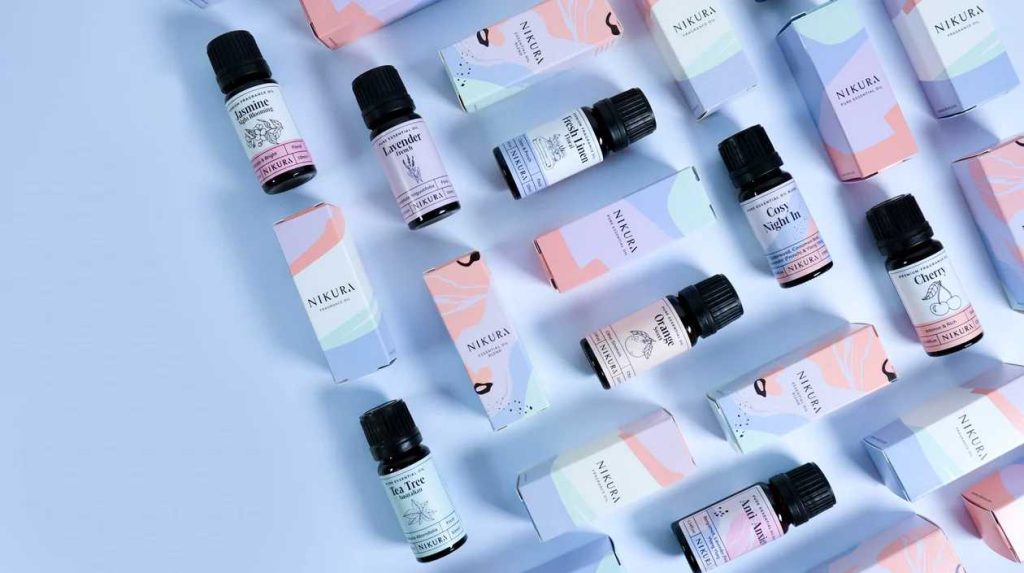 Benefits of Essential Oils
Essential oils are known to have many benefits, some of which have already been mentioned above. For those suffering from allergies, essential oils can help reduce the symptoms and even treat them. They are also known to improve digestion, boost energy levels, and even help fight off infections. Some essential oils can even help reduce the symptoms of menopause and improve skin health. Others can act as natural insect repellents and help keep pests like mosquitoes away.
About Nikura Essential Oils
Based in the UK, Nikura Essential Oils are 100% pure and natural. They have a wide range of products offering essential and fragrance oils, blends, starter kits and gift sets. Nikura doesn't use animal testing, and all products are produced ethically.
Nikura Essential Oils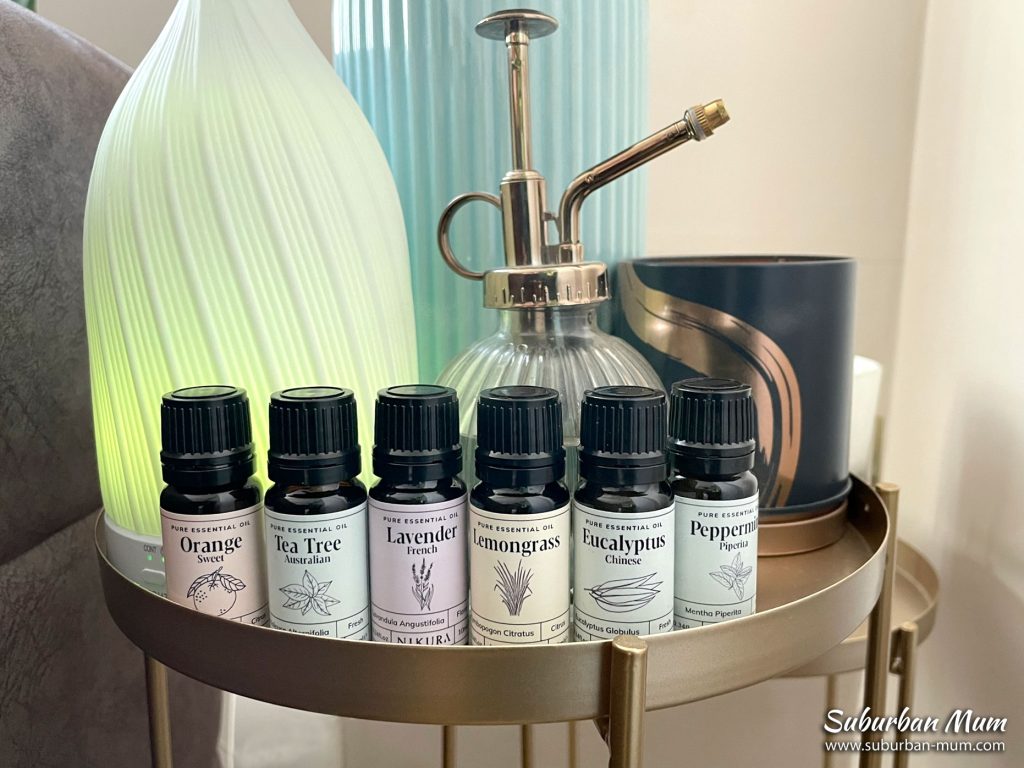 I was sent the Essential oil starter kit from Nikura, which is ideal for those starting out as it offers a choice of scents with a number of benefits. The set comes with 6 x 10ml bottles of essential oils in the following:
Orange (Sweet) Essential Oil – Supports general wellness as it has the power to lift mood and reduce anxiety.
Tea Tree Essential Oil – Used to treat illnesses like the common cold it is considered to be effective at preventing infection and clearing congestion.
Lavender (French) Essential Oil – Used for treating wounds and protecting against infections as well as alleviate pain. A highly versatile oil that can also help lower stress and lift spirits.
Lemongrass Essential Oil – With natural insect-repellant properties and mild, lemony aroma, lemongrass essential oil is a well-known therapeutic plant. It can support gut health and your skin.
Eucalyptus (Chinese) Essential Oil – With a powerful cleansing aroma, Eucalyptus is frequently used to open airways and help you to breathe. It can also remove mucus and help fight colds and flu.
Peppermint (Piperita) Essential Oil – Known to boost energy, enhance breathing and soothe aching muscles.
Uses of Essential Oils
Essential oils can be used in many ways. In aromatherapy, massage and healing. They can also be used in diffusers, sprays and lotions. Essential oils can be added to your own natural cleaning products and can even be added to your bath to help relax and soothe your body. They can also be used in cooking by adding them to your favourite recipes to enhance the flavour and improve the dish's aroma. As well as being used to make homemade skincare products.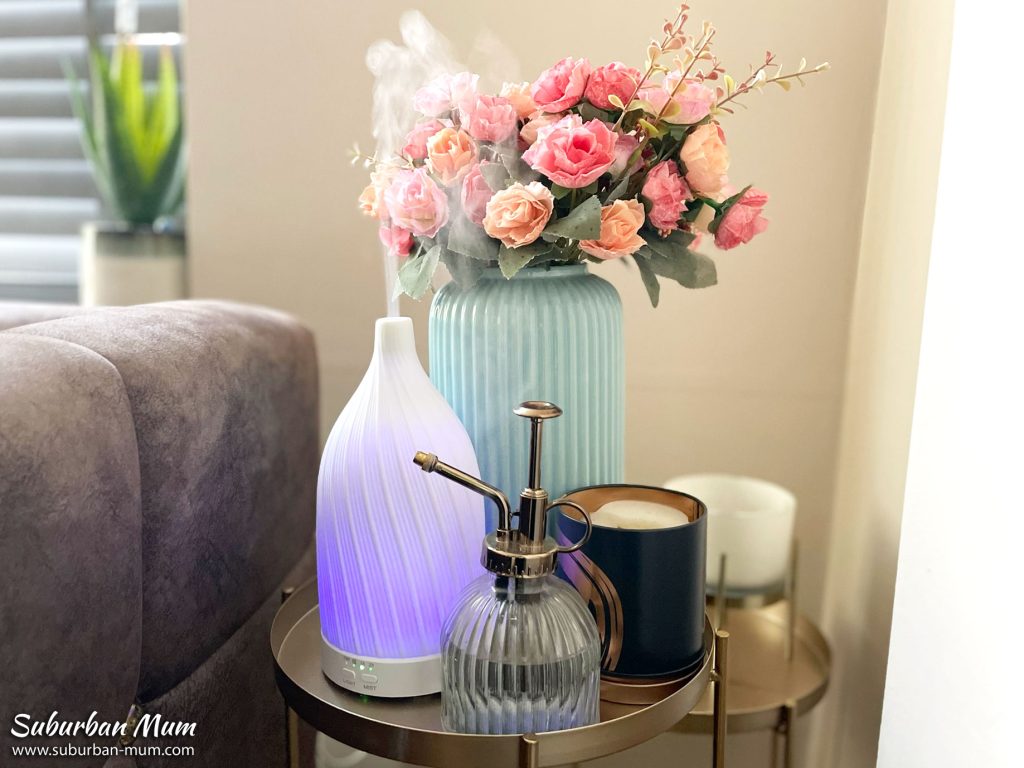 How I have been using Nikura Essential oils
I have been using the Nikura essential oils in a ceramic oil diffuser. I pop it on in the evenings and find it relaxes and calms me, ready for bedtime. The diffuser also emits a lovely colour-changing light which I also find soothing.
As well as the oil diffuser, I have also been adding the Nikura essential oils to baths. My boys have been suffering from colds they've picked up from school recently, so both the tea tree and eucalyptus oil have been used in the oil diffuser to decongest them and it has worked wonders.
The Nikura Starter Kit Essential Oil Gift Set has been really handy to have in the house, my favourite at the moment is the Orange oil mixed in with a bit of tea tree oil.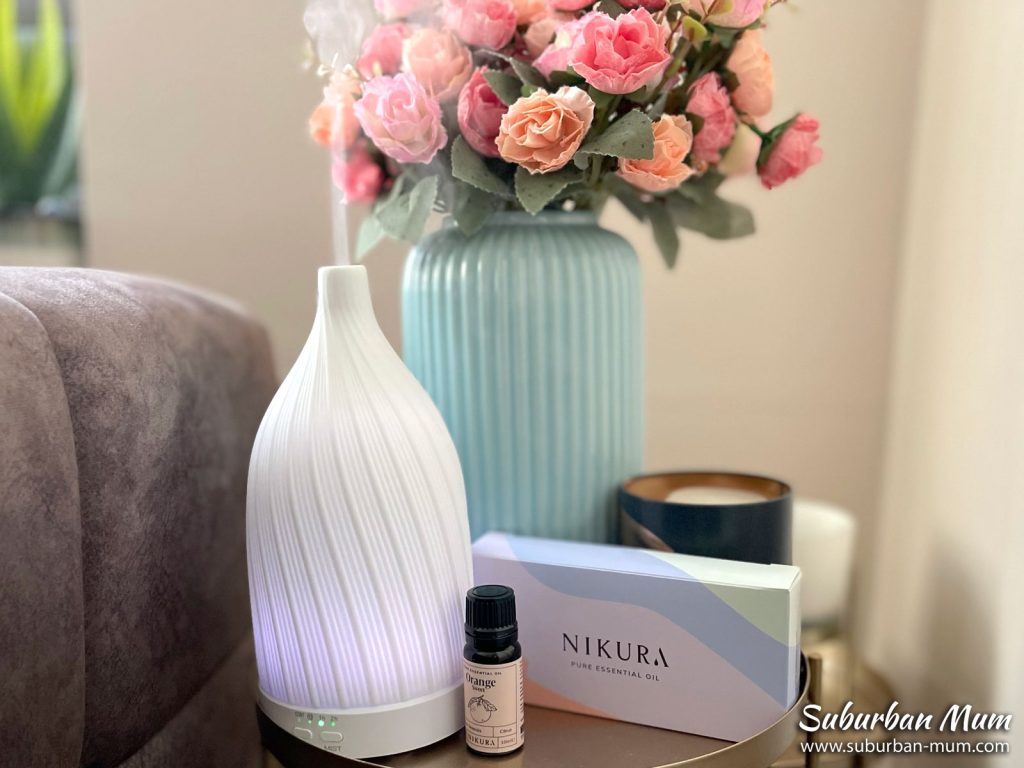 Nikura essential oils are really reasonably priced, the gift sets start from £5.99, depending on which set you choose. You can also buy them individually where prices start from £2.99. If you'd like to find out more about Nikura, head over to their website to see their full range.