AI think it's fair to say that my family and I love our food. I am always getting asked what we're having for dinner and many of our weekends involve choosing what meals to cook as a treat. Every now and then we'll also indulge in an Ocado delivery because they have a large selection of high-quality brands that you can't get easily anywhere else. One of these is the  Ciao Gusto Italian Deli. They have more than 30 of Italy's most well-known brands such as Riso Gallo and Fillippo Berio. Most recently, they have added one of Italy's popular chocolate bars – Novi Chocolate.
Novi was established in 1903 and makes the finest, highest grade Italian chocolate available. We couldn't wait to give them a try – after all, who doesn't like chocolate?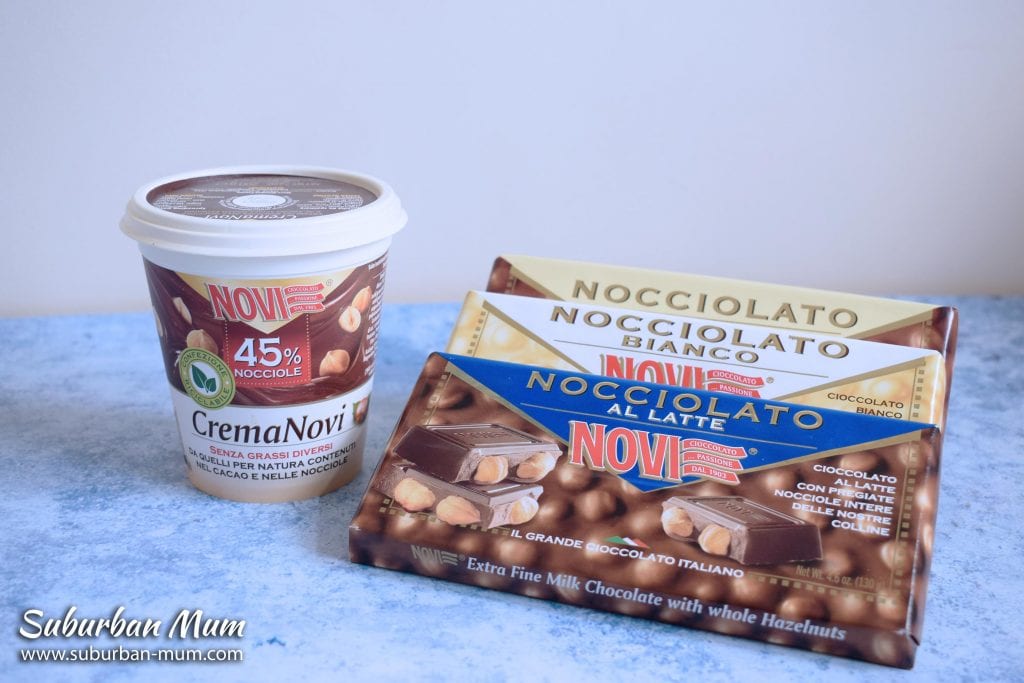 You can currently get Novi chocolate from Ocado in 5 different selections. Grandi Nocciolati (chocolate with hazelnuts), the exclusive Fondentenero and Gran Cru Nero Nero (extra dark chocolate), the traditional Gianduja from Piedmont, Gianduiotti and the Otello pralines. They also have a Chocolate spread too.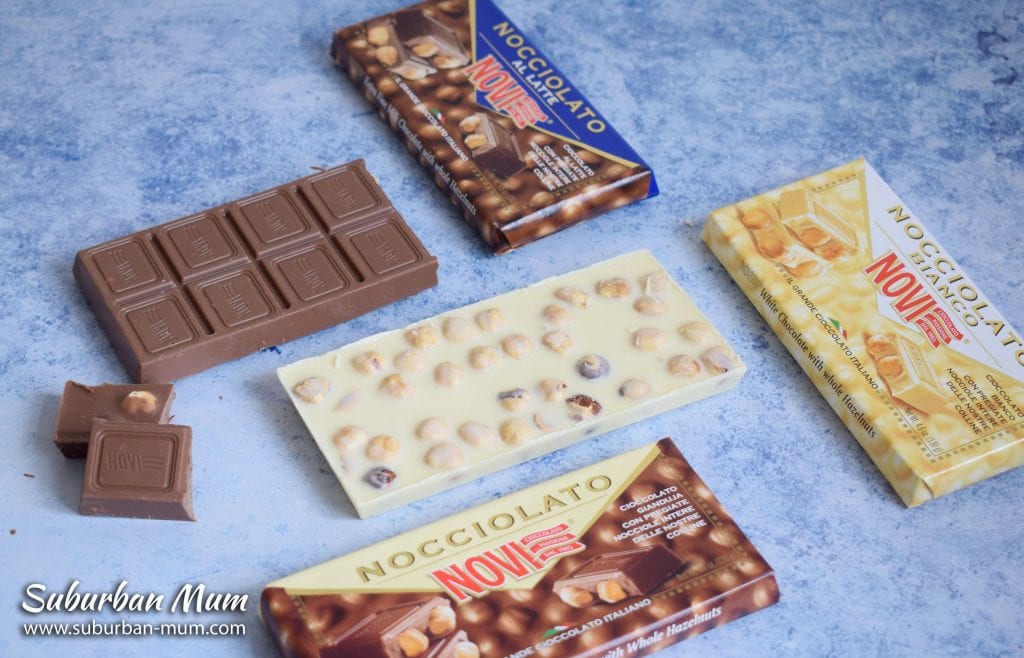 As soon as the boys spied the Novi chocolate bars in our grocery shop they were asking to try them out. They loved the chocolate with hazelnuts – as did I. It was packed full of flavour and I loved the fact the chocolate was smooth as you like. Combining that with the crunchy of the hazelnuts and it was a taste sensation! The boys also tried the white chocolate version and gave that a big thumbs up too.
Lastly, we tried the Novi Hazelnut and Chocolate spread. The boys love having chocolate spread on their toast at the weekend so this was perfect. The spread was very smooth and easy to put on toast, I would happily swap our usual chocolate spread for the Novi one as it contains 45% hazelnut and you can really taste the difference!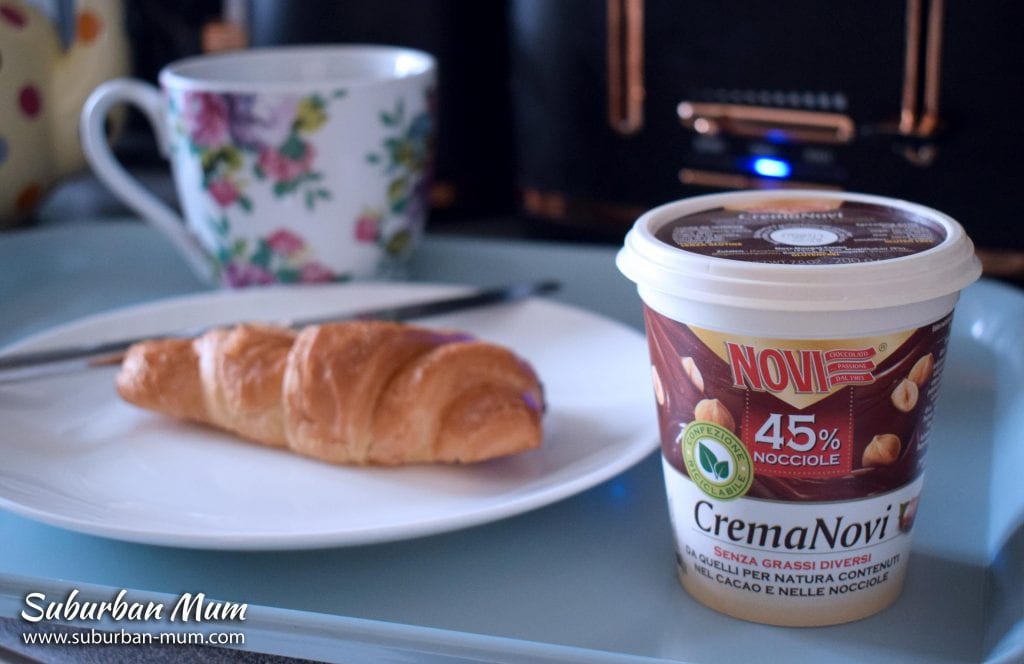 If you'd like to give Novi a try, head over to www.ocado.com/ciaogusto
Here's a full list of the Italian brands you'll discover at the Ciao Gusto Italian Deli:
Novi – Chocolate

Pasta – Barilla, Rana

Rice – Riso Gallo

Flours – Polenta Valsugana

Tomato and Vegetable Conserves – Cirio

Cheese and Dairy – Auricchio, Parmareggio 

Fish – Delicius, Medusa

Herbs and Spices – Cannamela

Tuna – Rio Mare

Cured Meats – Negroni

Soya and Rice products – Valsoia

Olive Oil – Filippo Berio

Vinegar – Ponti

Bakery – Colussi, Misura, 

Dried fruits – Noberasco

Jams – Santa Rosa

Coffee – Lavazza

Herbal Teas – Bonomelli

Water and Fruit Juices – San Benedetto, Santal 

Wine – Zonin, Santa Margherita 

Spirits – Vecchia Romagna

Cherries and Syrups – Fabbri
You might also like: