Half-term is fast approaching; I am not sure where the time has gone as it literally feels like they have only just gone back to school! I've put together a little round-up of activities and events that are happening over half-term in Surrey.
As this guide has been written in advance, please make sure you double-check events are still running. Some events also require pre-booking. Please note that some attractions require an entrance fee or additional costs to join in.
What's on for kids in Surrey this October half-term
28 October – 1 November 11am-4pm
Lots to do at Birdworld over half-term with theme arts and crafts, face painting and a spooky activity trail. There's also a Halloween Grotto if you're brave enough!
26 October – 3 November 10am-5.30pm
Lots of spooky activities at Bocketts, including a Creepy Craft Corner where you can let budding artists create badges and hats. Older children can head to the Science and Slime shows. Brave animal lovers will have the chance to encounter creepy crawlies and reptiles. There's also Owl Meet and Greet sessions, and you can take home a homegrown Bocketts Farm pumpkin.
Admission applies
28 October – 1 November
Get transported back in time and celebrate the pioneers of aviation with a storytelling session and activity trail. Dress up a pilot, make your own badges and explore the Concorde mini-exhibition. There will also be car and bus rides.
Admission applies
Torchlight Tour Halloween Special
31 October 5-8pm
Go on a behind the scenes tour around the museum after dark and see if you can unearth some of its eerie past. This event includes a 2-course meal with tea or coffee for adults and a meal and dessert for children.
Suitable for children aged 12+, tickets must be booked in advance
12 October – 3 November
You'll find all manner of Halloween activities at Chessington Garden Centre including the scary circus (tickets from £9), a spooky zoo (tickets from £4.50 per child and £2.50 for adults) and a trick or treat maze (tickets £2.50). End your visit with a Halloween Monster meals and choose from Monster Brain Bolognese, Witches Finger Hots Dogs and Monster Mac n Cheese.
There's also a special Spookylicious Halloween Chocolate Workshop on Saturday 26 October where kids can decorate their own chocolate bar with spooky toppings.
Costs £10 per child and session lasts an hour.
19 October – 3 November
Channel your inner Witch or Wizard and head to Claremont for a fun potion making trail. You can have the opportunity to carve your own pumpkin (you need to bring your own) and make some creepy crafts.
Admission applies. Potion Making Trail £1, Pumpkin Carving £2, Creepy Crafts £2
31 October
A special Spooky Halloween themed walk with surprises along the way.
Costs £1.50 per child.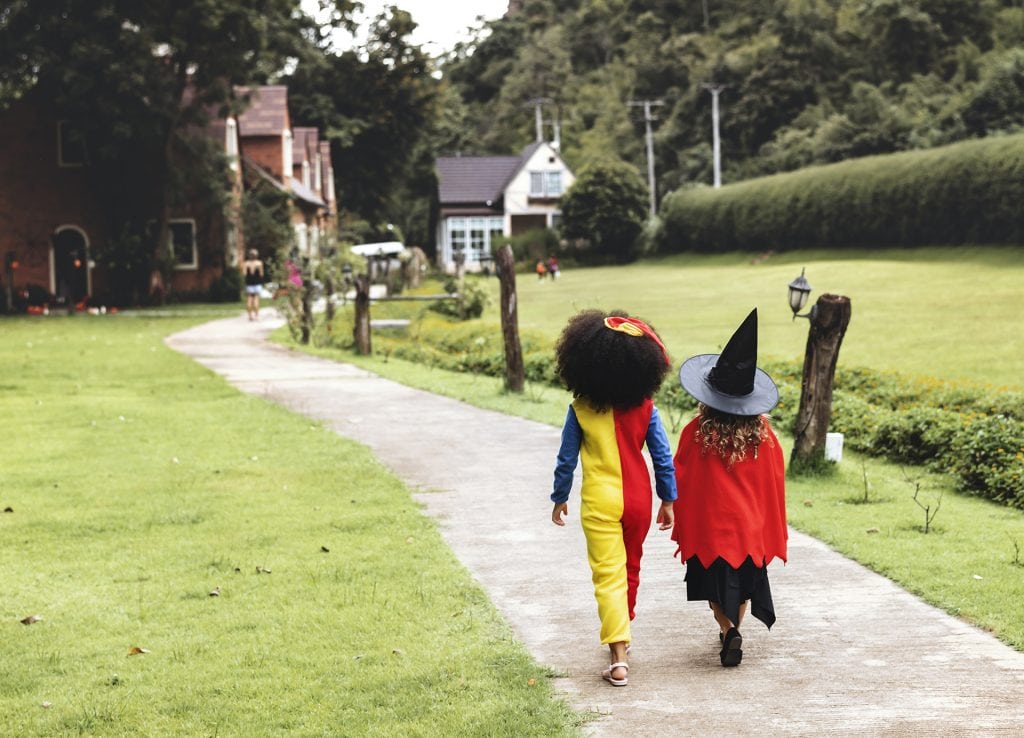 30 – 31 October
Spooky inspired Arts and Crafts, all materials are included. Suitable for children aged 3-8.
£3 per child
From 21 October
Pick your own pumpkin from the pumpkin patch and if you're feeling lucky, enter the competitions as there are some great prizes to be won. There's a Guess the "Ghost" pumpkin weight, a colouring competition, and a pumpkin word trail and a fun lucky dip. If that's not enough to keep busy, listen to stories being brought to life at the Spooky Magical Story Time session on Monday 28 October.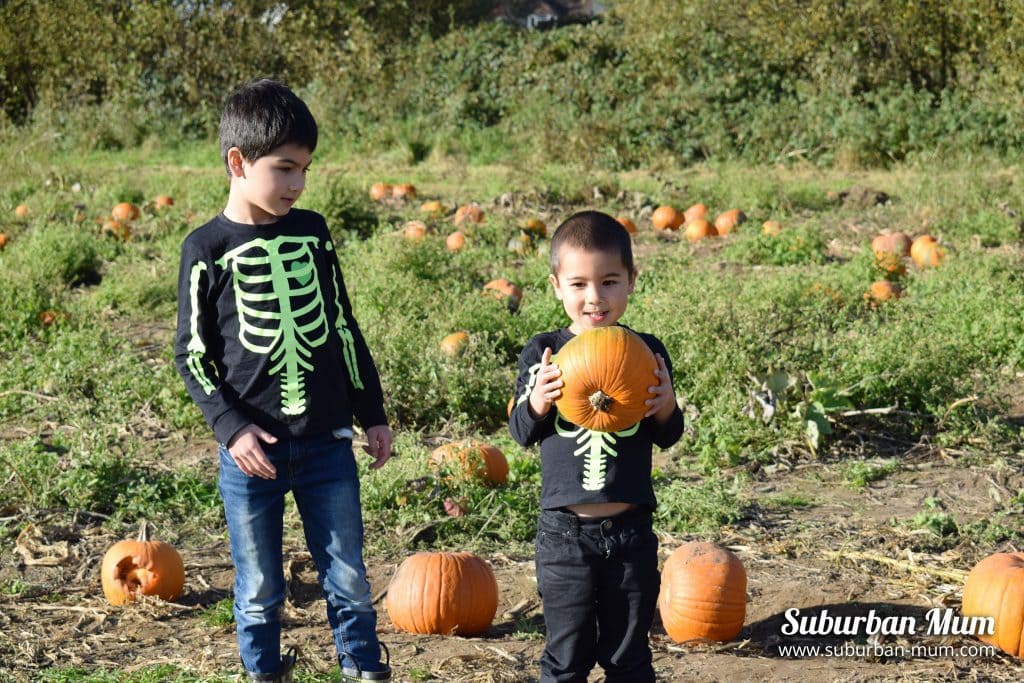 26 October – 3 November
Have a spooktacular filled half-term at Godstone Farm with pumpkin carving, trick or treat games and the brand-new "Light Illusion Tunnel" with 3D glasses! For younger children, there is a low bang fireworks display on 31 October and November, but tickets are limited, and you must book in advance.
Tickets from £7.90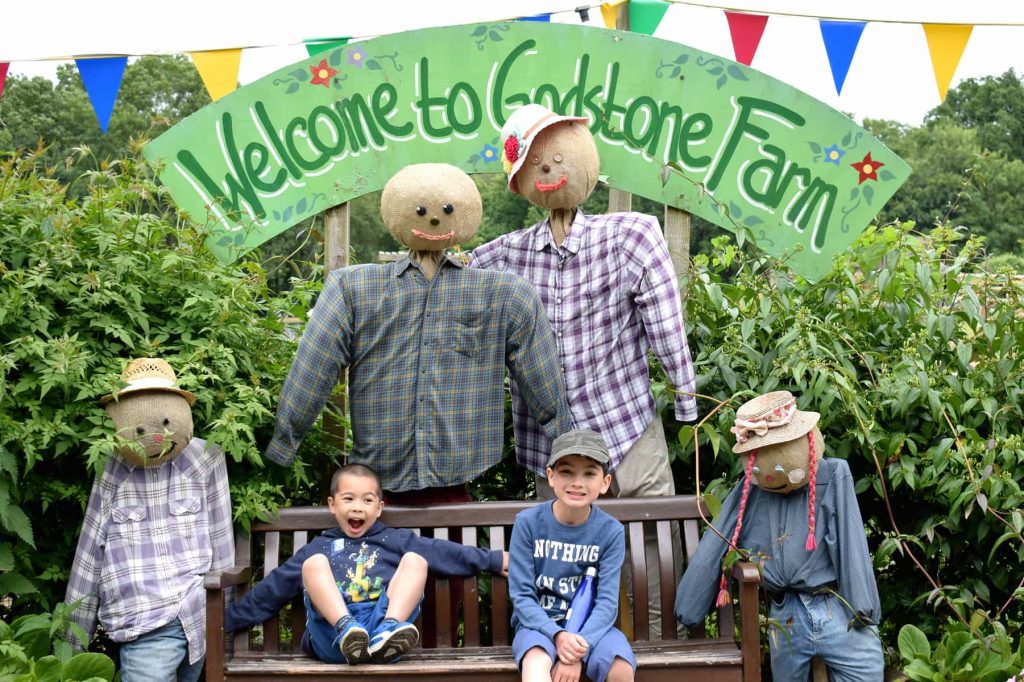 26 October – 3 November
If you fancy seeing what life is like as a spy for the Queen, head to Hampton Court Palace where there are various spy-themed activities to take part in. There are also performances on the life of Elizabeth I by Rose Theatres Kingston's Young Company.
Admission applies
26 October – 3 November 10am-4pm
Walk around the trail through the parkland and discover myths and folklore. Once you reach the end, you receive a pumpkin prize.
£3 per child
12 October – 3 November
Fun for all the family at Chessington's Howl'o'ween. Brand new attraction Spyder needs you to help infiltrate the infestation of spiders at the park. Head into the Creepy Caves if you dare for an exclusive look at newly discovered plant species. Don't forget the live show where you can boogie with werewolves and ghouls! If you want to get the adrenalin pumping, then head to the Vampire ride in the dark!
From £29.50, under 3s are free
Kingston Eden Walk – Halloween Pirate Party
31 October
Make some ghoulish masks, join in the treasure hunt and get your face painted and become a ghostly Pirate!
31 October, 4-7pm
Dare you brave the spooky night time adventure at London Wetlands Centre in the dark? With den building and marshmallows around a campfire.
Suitable for children aged 8+ £25.50 per child. Children must be accompanied by an adult, free of charge.
26 October – 3 November 10am-4pm
Head to Morden Hall Park this October half-term for Halloween Fun. Children can carve their own pumpkin and light it with an LED tea light. There's also a scarecrow trail and a maze made of hay bales!
Pumpkin Carving £4/£5 per pumpkin, Scarecrow Trail £2, Hay maze £3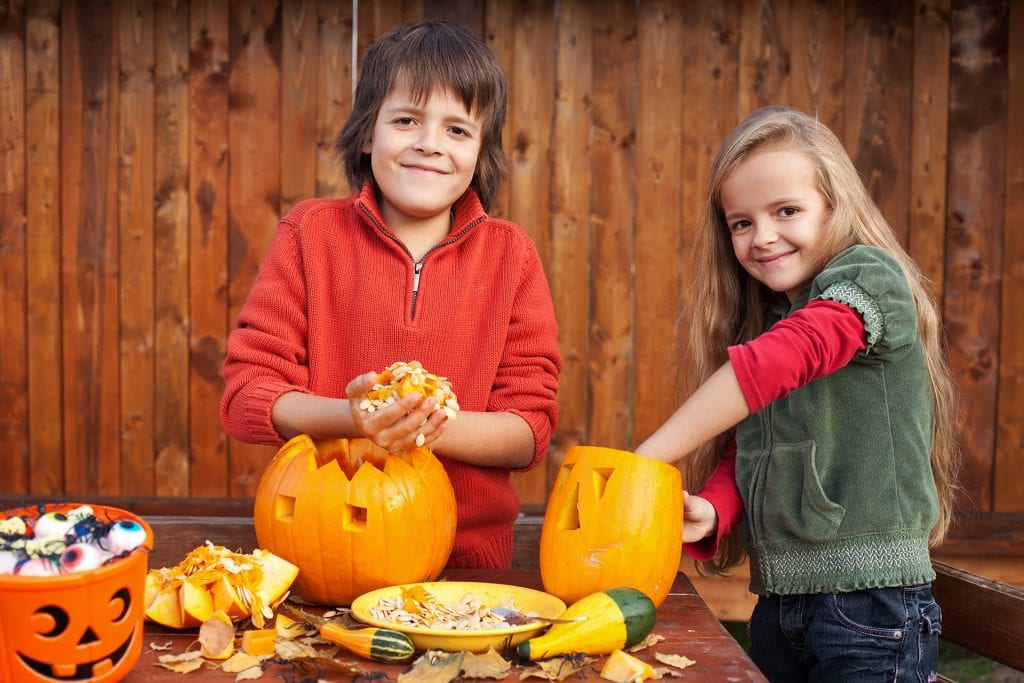 19-27 October
Find out how the animals of Osterley House prepare for winter. There's a trail around the gardens with activities to complete, and you can carve your own pumpkin to take home.
Admission applies
Dragons at Painshill, 26 October – 3 November 10am-4pm
Are you bold enough to take on a dragon quest? Find all the statues of dragons, and you can win a prize.
Admission applies
Halloween Craft Afternoon Tea, 28-29 October
Have a fun afternoon making some Halloween based crafts and then enjoy the delights of a Halloween themed afternoon tea with witches finger sandwiches, pumpkin and apple scones, spider pizza and more.
Adults £16, Children under 12 £8.50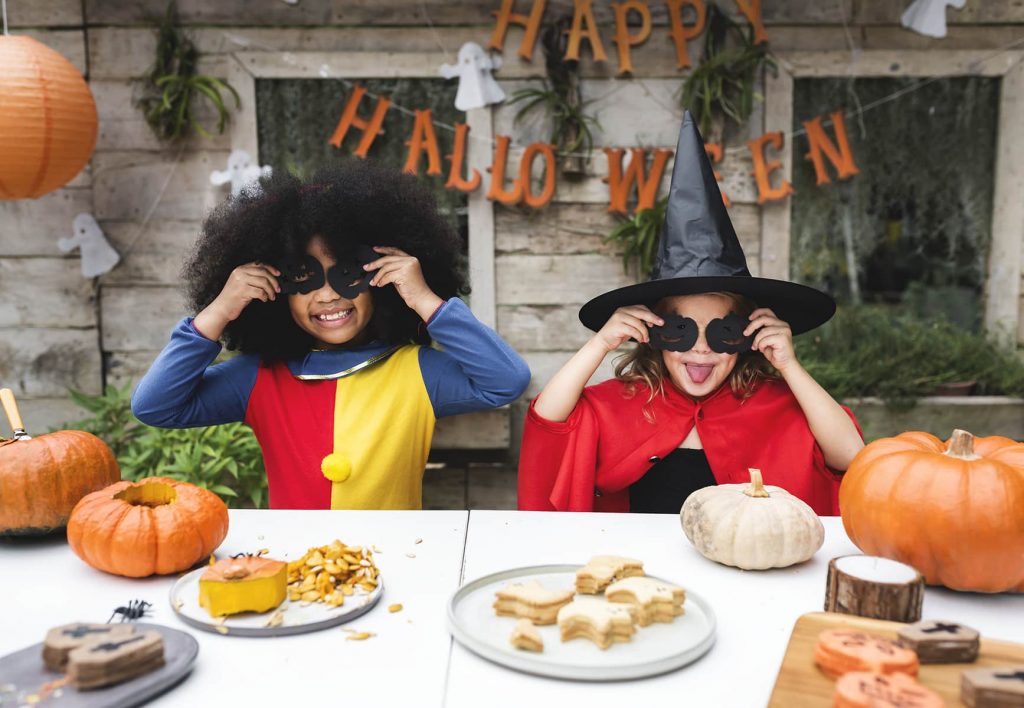 26 October – 3 November
Celebrate how awesome Autumn is with the garden adventure trail. You can learn all about the changes in leaf colours. The new Back to Nature Garden is now open. Children can enjoy hiding in hidden burrows, bouncing on trampolines and making new friends at the treehouses. Booking in advance is a must for the Nature garden for half-term and weekends.
There is also Pumpkin Carving sessions and a drama workshop where you can experience the life of a bug (for ages 4-7) or dramatise The Day of The Dead (for ages 8-12)
Admission applies, Pumpkin Carving costs £5 per pumpkin, Drama workshops £6-£10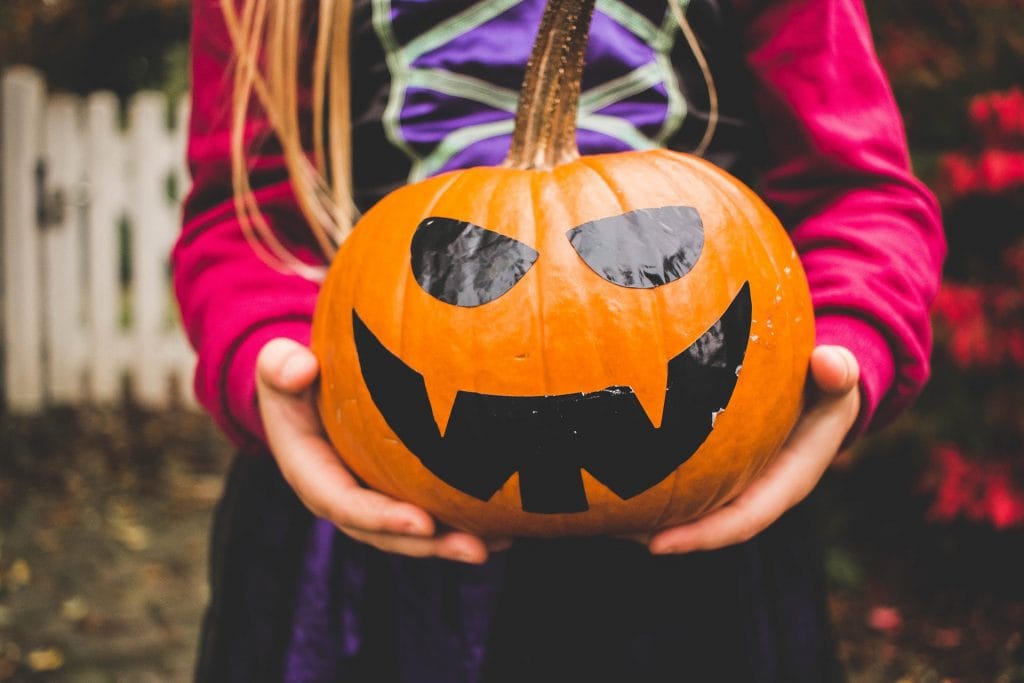 28 October – 1 November 10am-4pm
Across various Squire's Garden Centres you can paint a ceramic tealight holder for £5.75 or create a Halloween mask for £2. There's also a ghost pursuit around the centre to find a creepy word and be rewarded for your efforts!
28 October – 1 November
Lots of drop-in sessions for children of all ages over half-term including Halloween Lantern making, Pillow Fight fun and an Acrobalance workshop.
31 October
If you head into Kingston, you'll be in for a day of spooky Halloween fun. Full schedule to be announced.
26-27 October
Immerse yourself in the wizarding world and take unlimited rides on the Wizard Express steam train, one of which featured in the Harry Potter films. Watch owls and falcons and see how witch's broomsticks are made. A must for all Potter fans!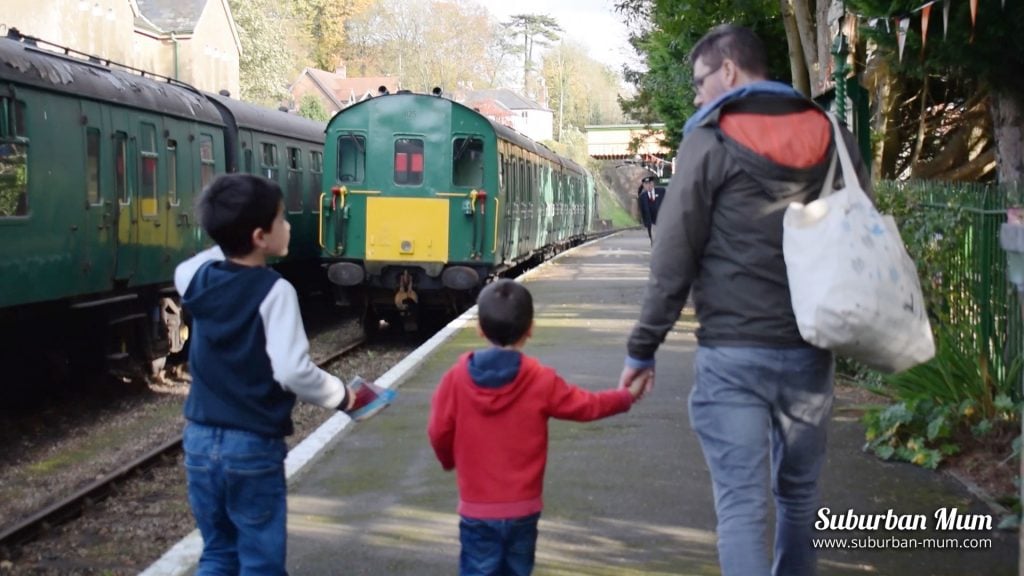 You might also like: