I'm so excited to tell you all that I will be a Bostik Blogger for another year! This means I'll be sharing a different craft with you each month and this month theme is Valentine's!
I have to say this brought back memories of my teen self, sitting at home of an evening making origami lucky stars which I'd pop into jars – and this is where my Valentines craft has stemmed from this month. I think it would make a great little home-made gift for loved ones!
Valentine's Jar of Origami Hearts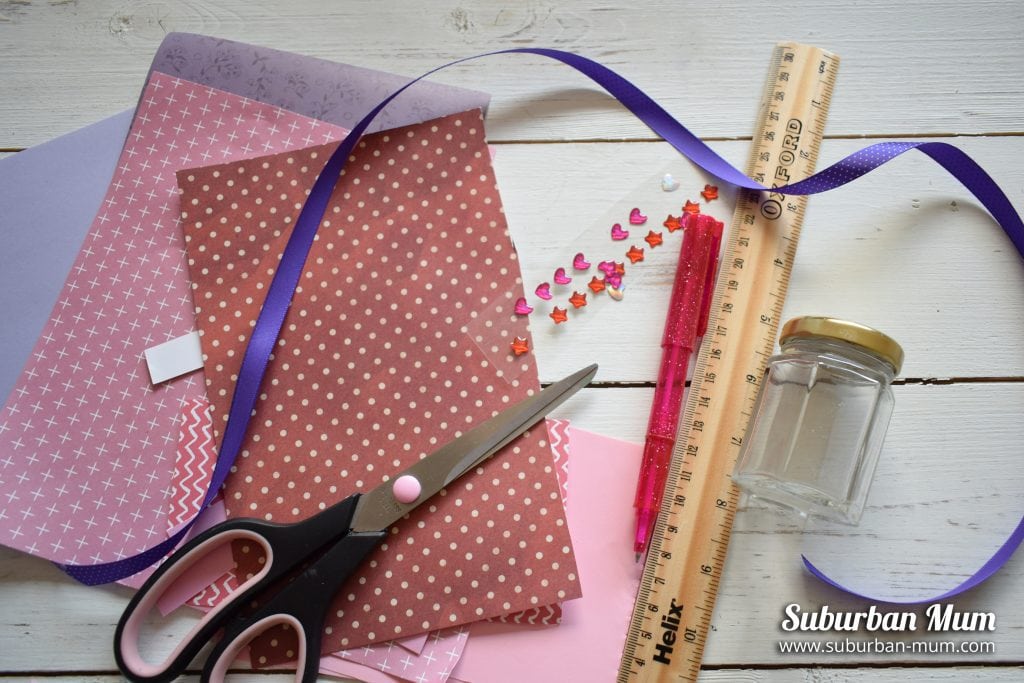 To create this craft you will need the following:
Different coloured paper or thin card
Glass Jar (mine was a leftover one from a Jam sample but you can buy them from Hobbycraft)
Embellishments for decorating
Ribbon
Pen
Ruler
Scissors
1. Using a pen and ruler, draw out 1.5cm strips on various pieces of paper or coloured card and cut out.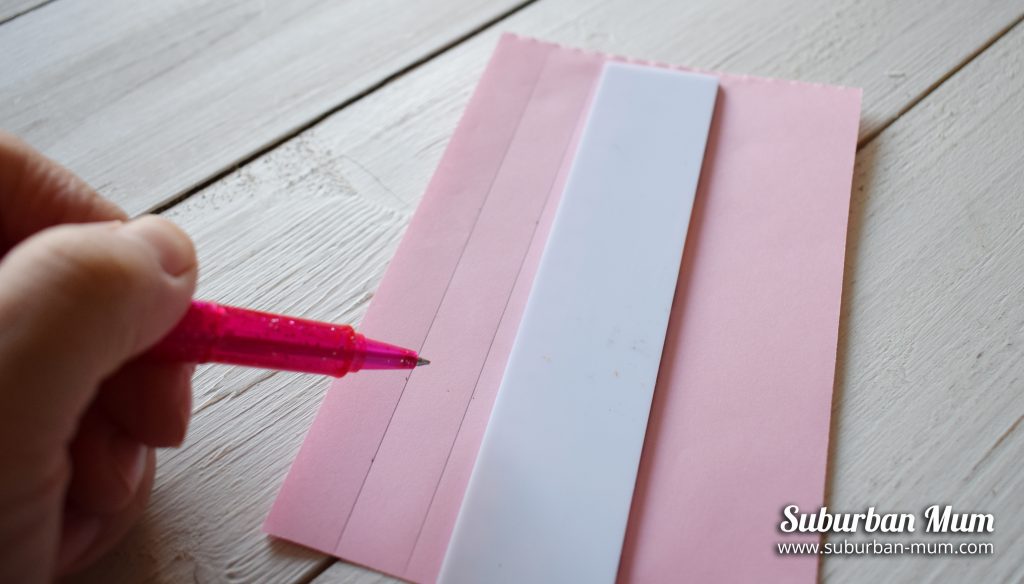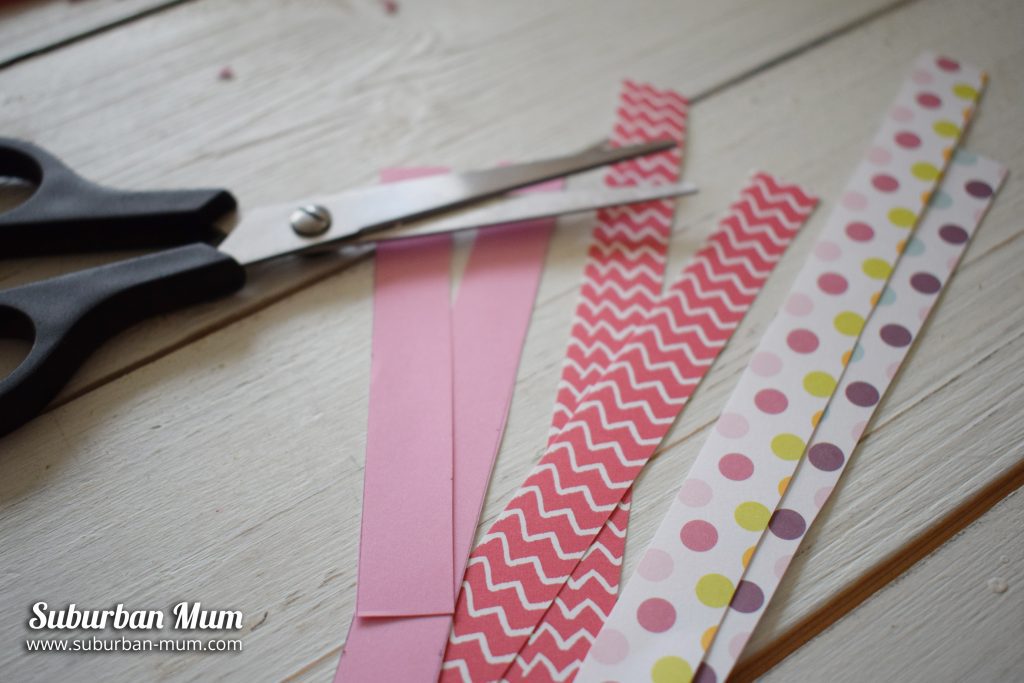 2. Now we need to make the base of the heart shape. To do this, simply fold down the top corner of a strip of card to make a triangle shape. (as shown in figure 1 below)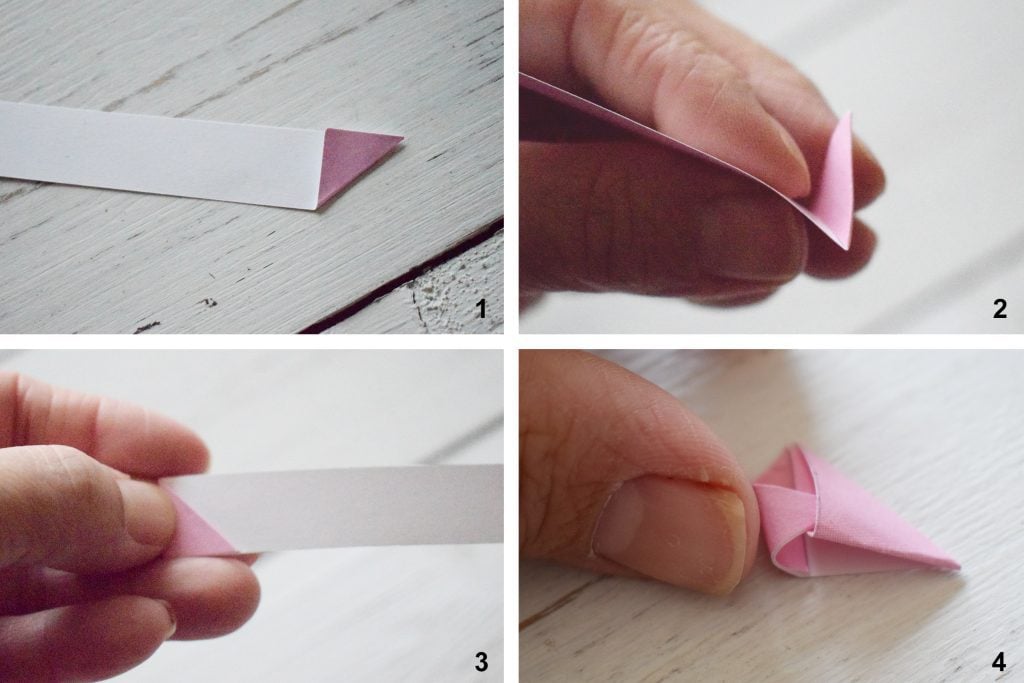 3. Next, fold the strip around the edges of the triangle, making sure they are tight. Stop when you think the triangle shape is thick enough and cut off any excess leaving a little to tuck in. (see figures 2 and 3 above)
4. Now tuck in the excess into one of the folds (see figure 4 above) and you should now have a sturdy triangle shape.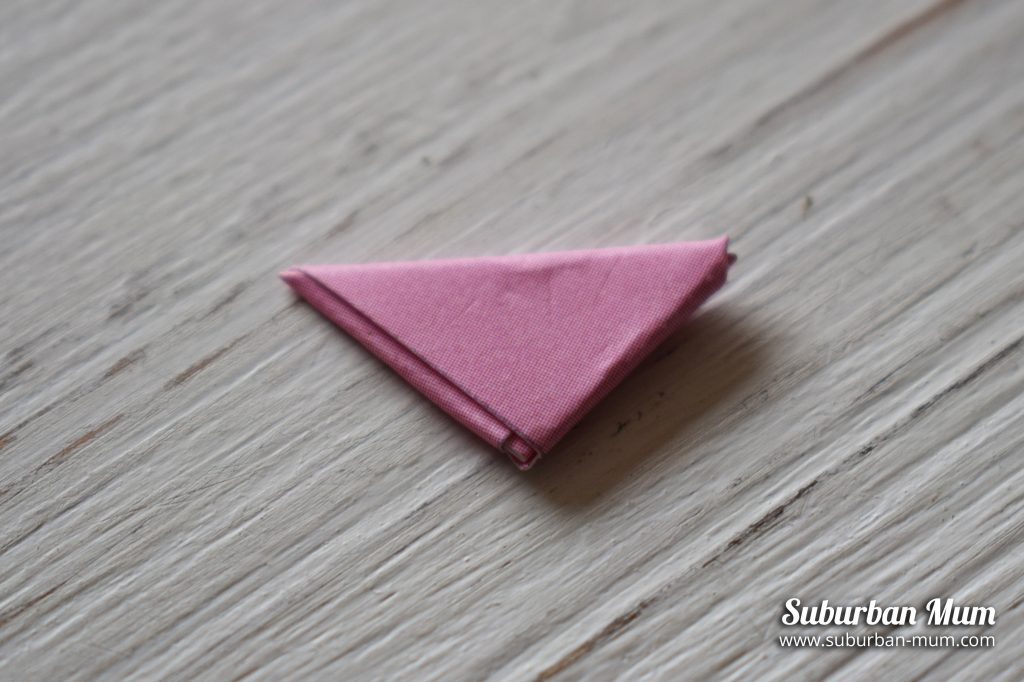 5. Using scissors, round off the corners, making a heart shape.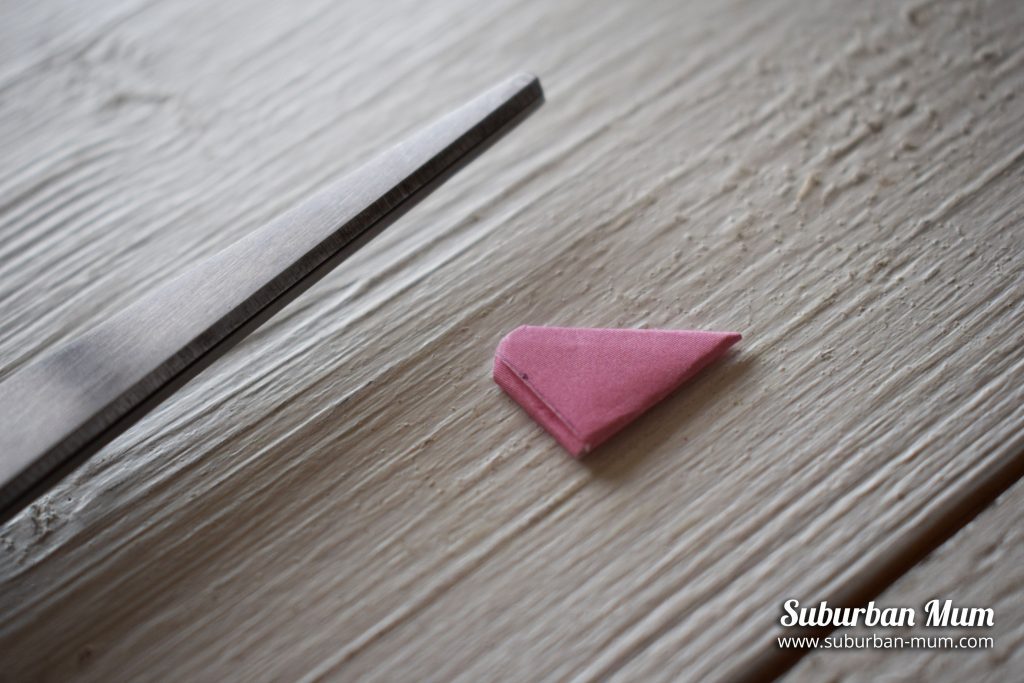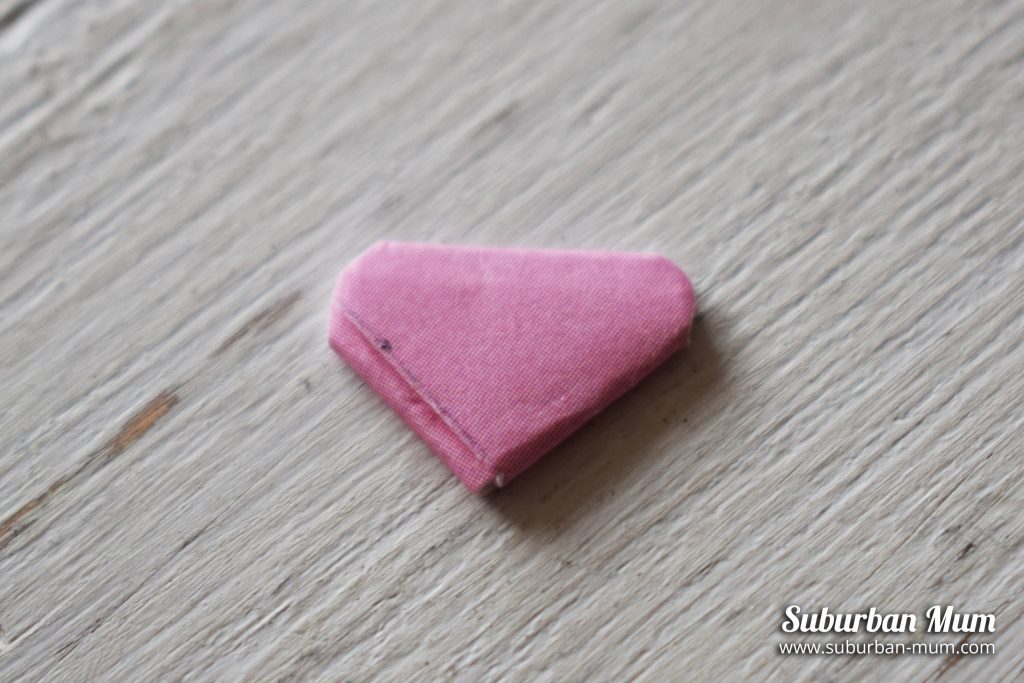 6. Lastly, hold the heart shape between your fingers and using your nail, press into the centre to puff out the heart.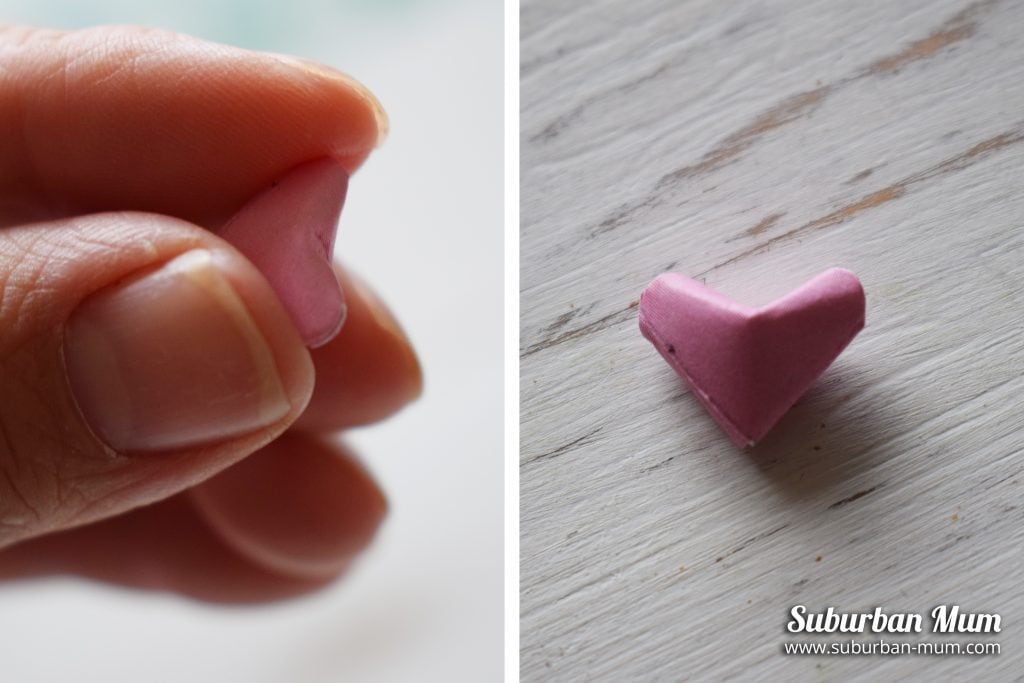 7. Now your heart shape is done – repeat until you have enough to fill your jar.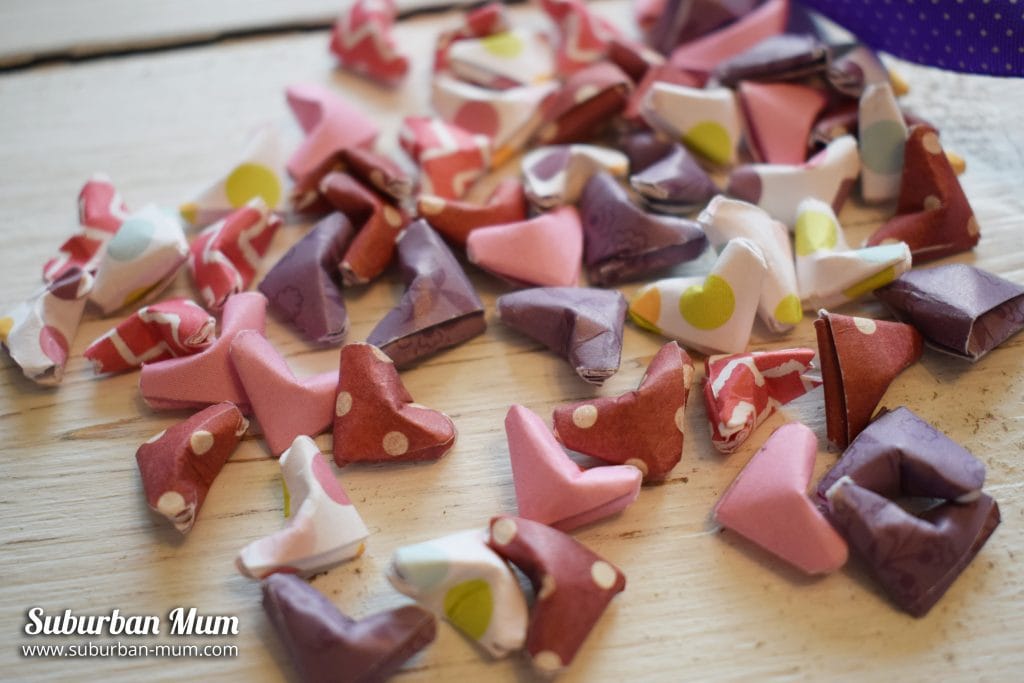 8. Once your jar is filled, tie some ribbon around the top to decorate.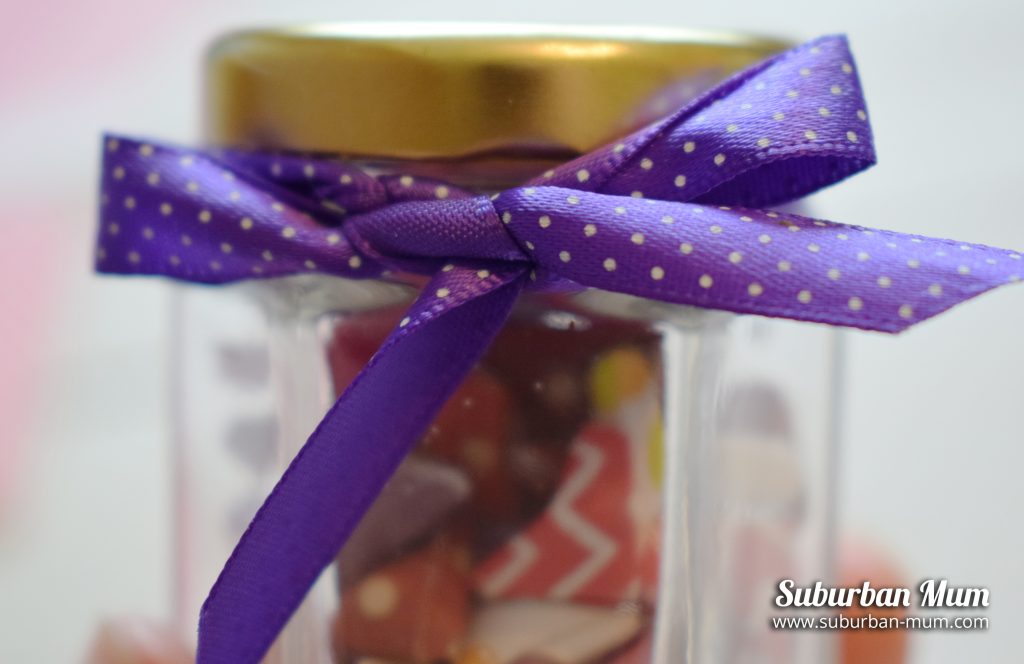 9. You can also use embellishments to brighten up the jar.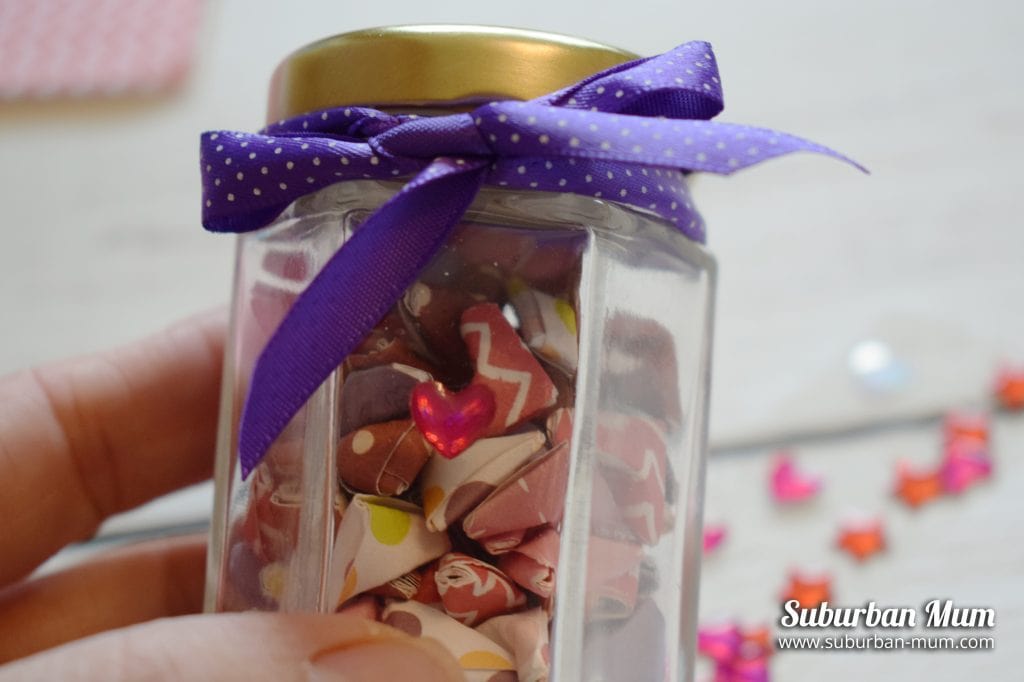 Your Valentines Jar of Origami Hearts is now complete.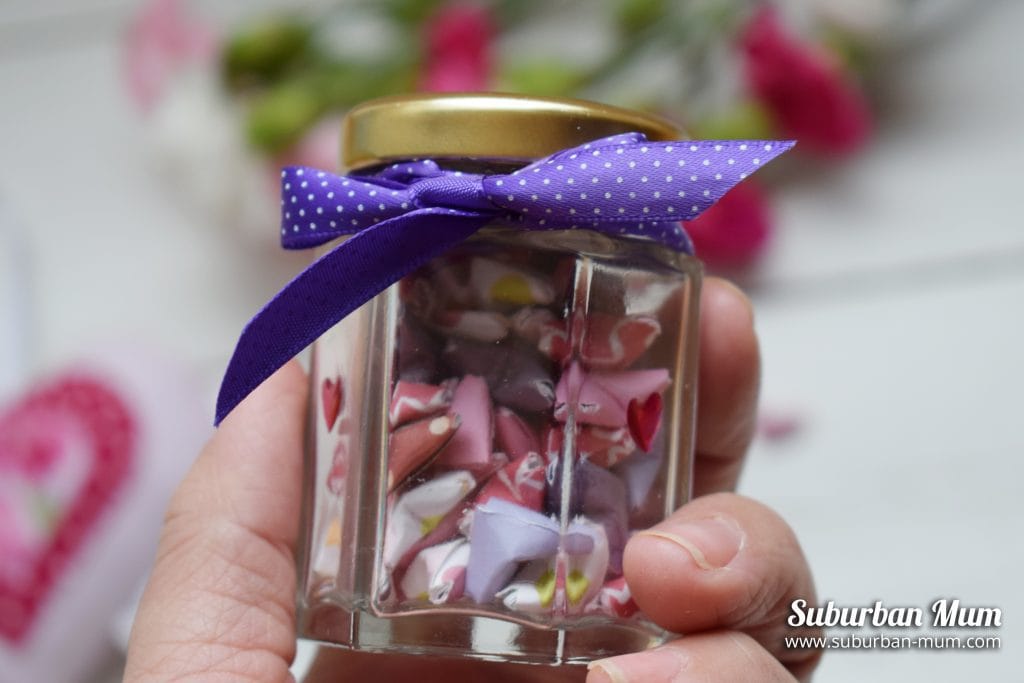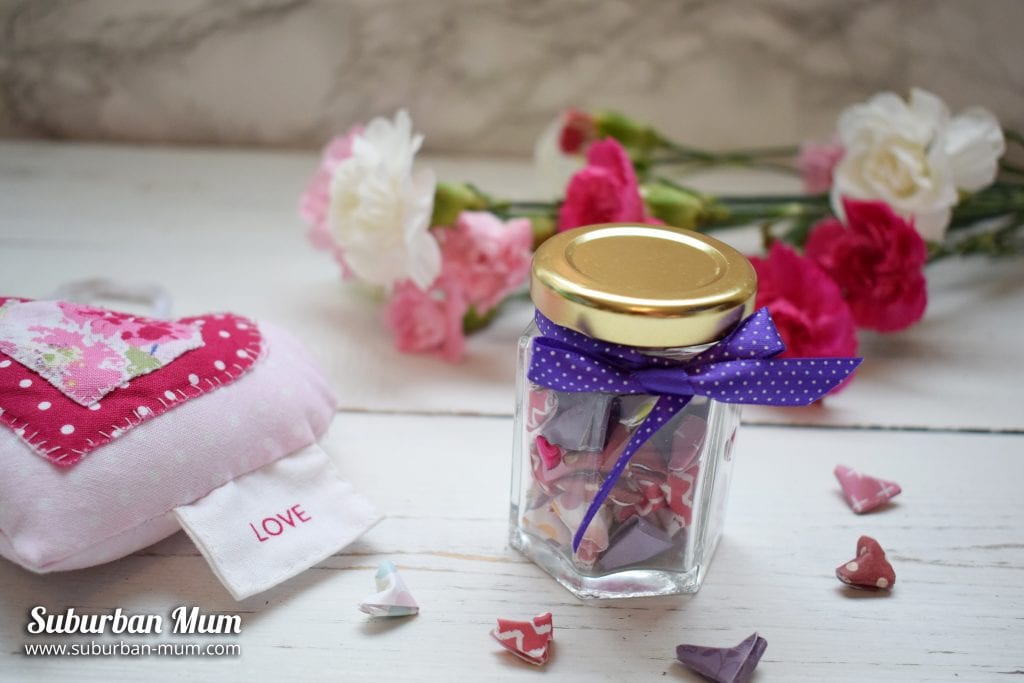 Pin it for later: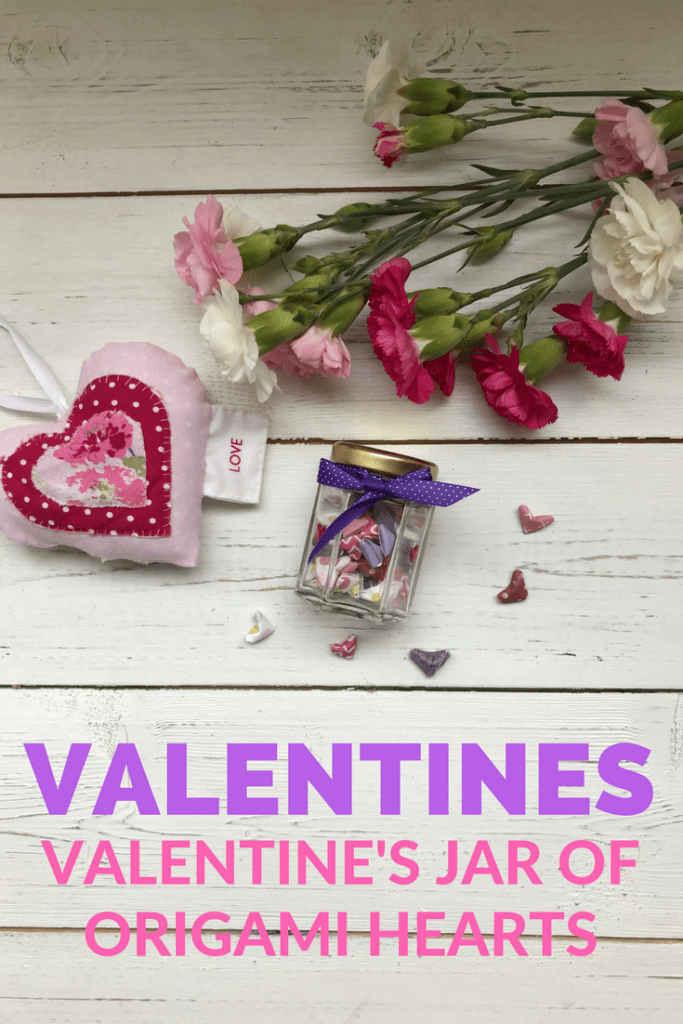 If you are looking for more, easy to make Valentine's crafts, check out other posts in my Craft Corner section.
*I'm a Bostik Craft Blogger and we were sent a box of crafts from Bostik in order to create these items.
You might also like: