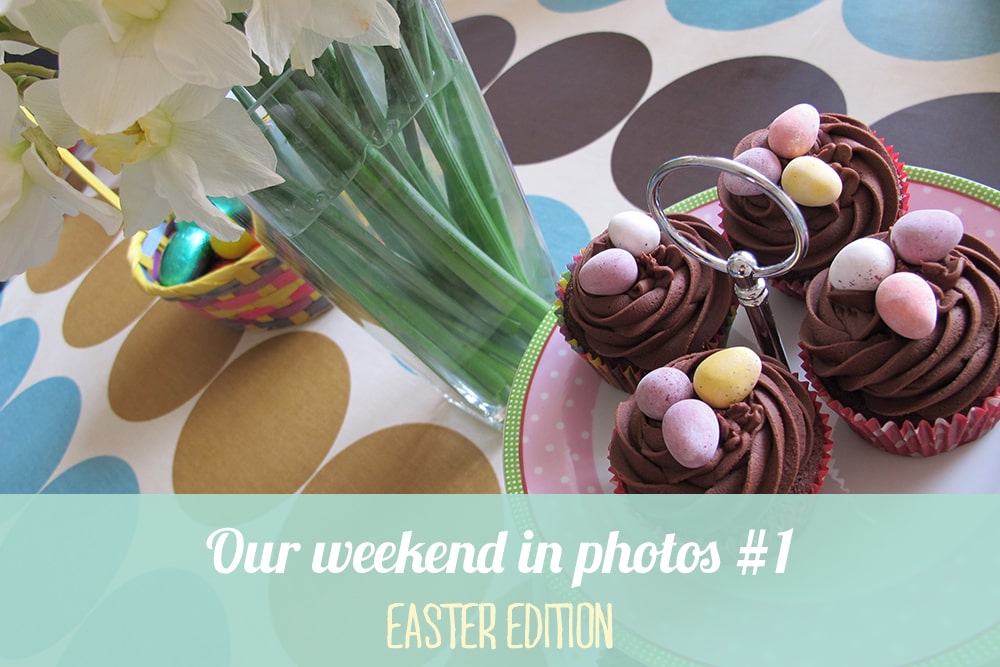 We've had a busy but lovely Easter weekend. The boys have been properly playing together with miminal arguments and it's been so nice to see. M's tantrums haven't surfaced this week although I certainly think he has them up his sleeve for when we least expect it. We have all managed to have a lie-in too, the boys haven't been waking up until around 8.30/9am which has been just bliss!
Friday wasn't an overly exciting day as we had to visit Wickes and order gravel for our driveway but I did manage to capture this really cute (but a bit blurry) pic of the boys holding hands.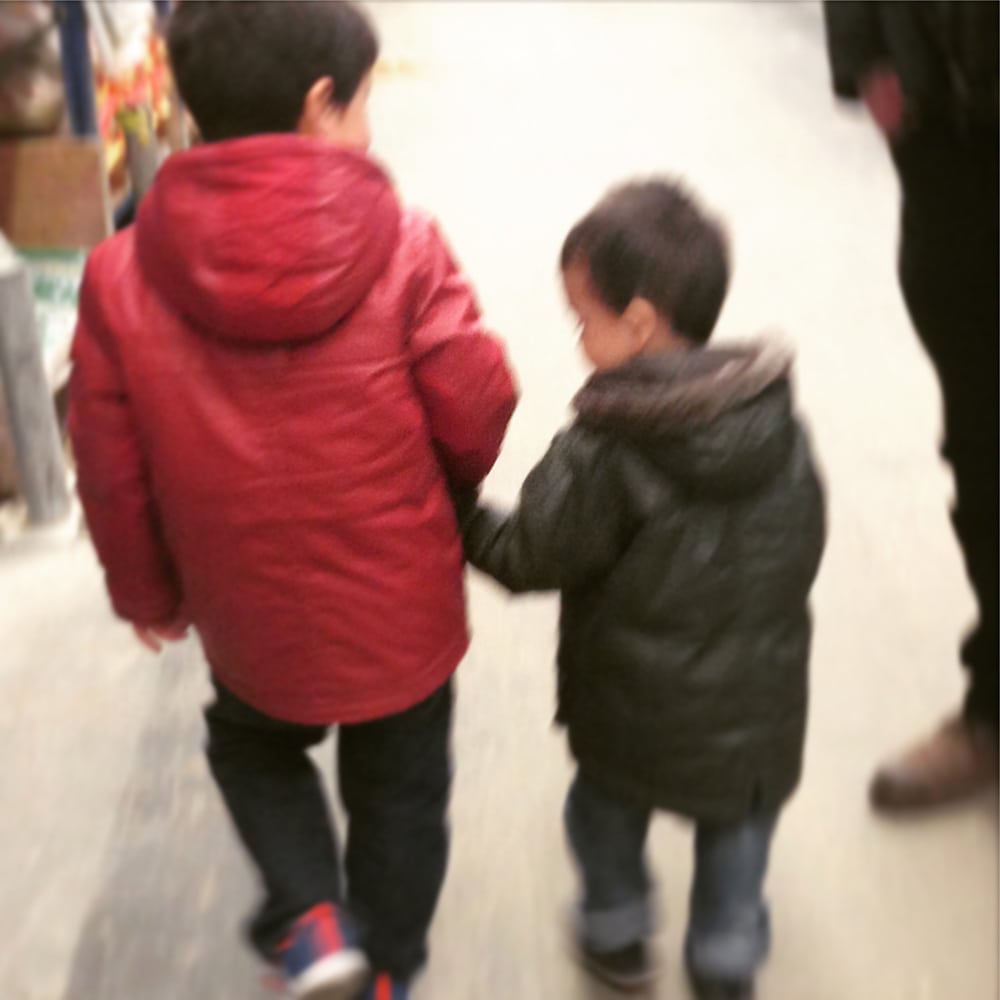 On saturday I took the boys to Claremont Gardens with some friends (hubby had to spend a few hours working at home) where they enjoyed the Egg hunt and generally ran around loving the outdoor space. We then went back to said friends house (picking hubby up enroute) and all had dinner together.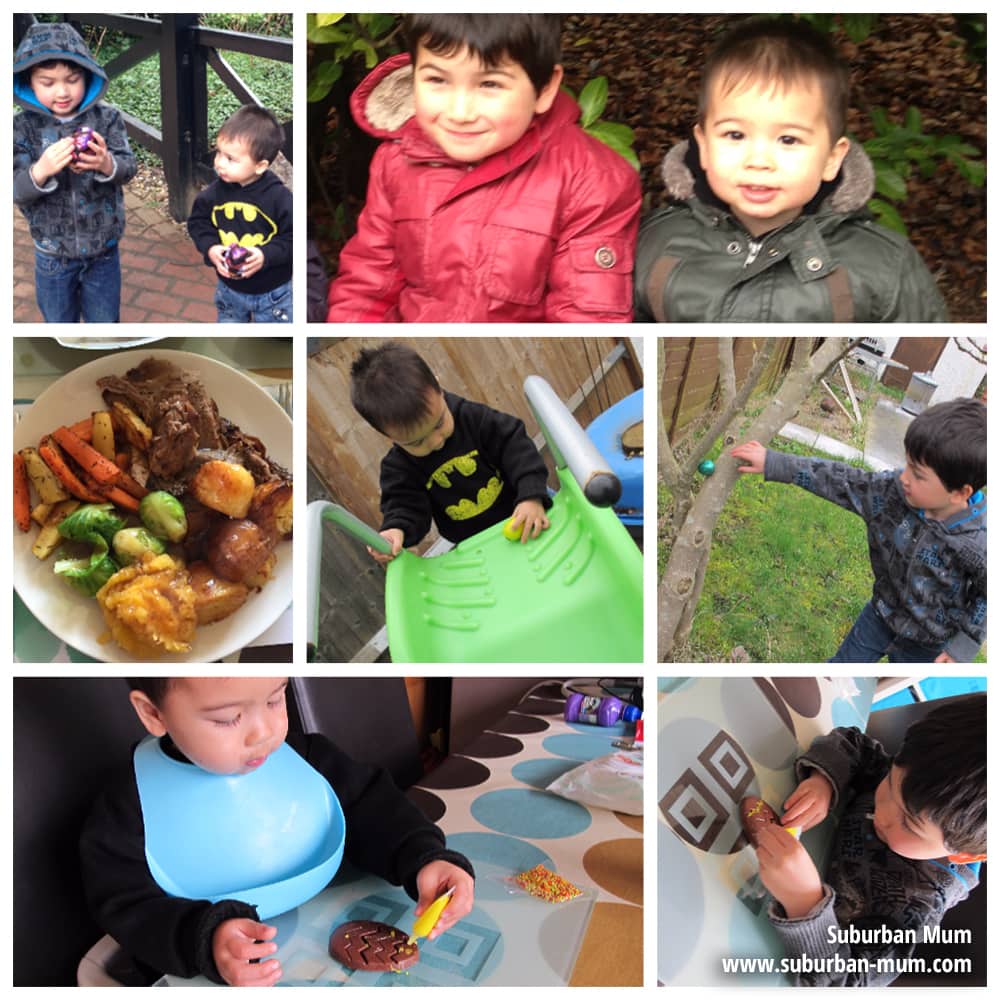 I had a mammoth cooking and cleaning day on sunday. We had a huge roast dinner and cupcakes. The boys were very excited to see what the Easter Bunny had brought them and way too much chocolate was consumed by all!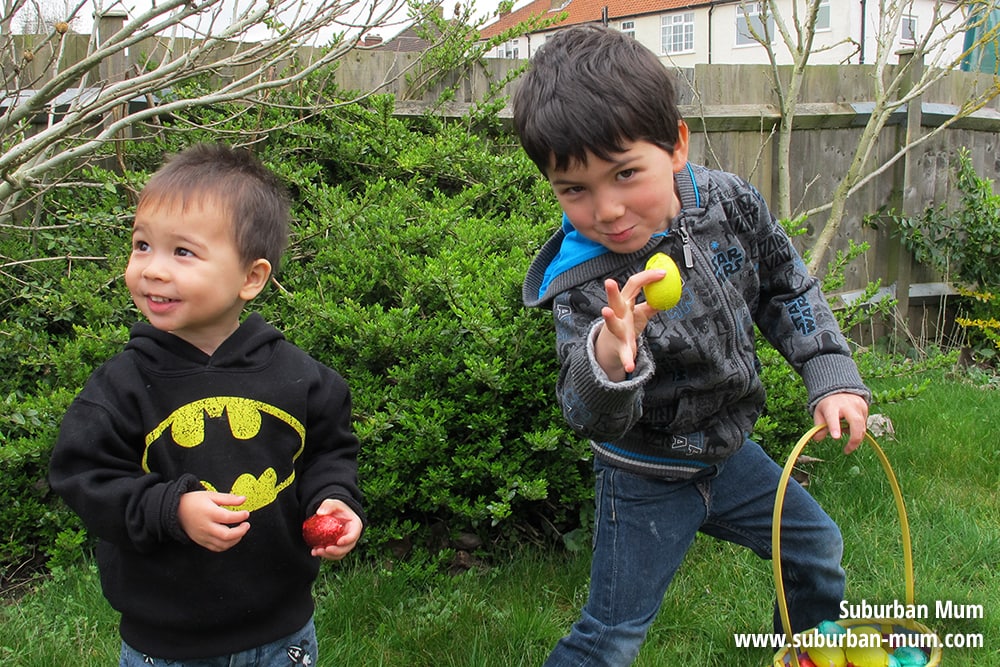 We were at an Indian Wedding on Monday so we were all dressed up in our best outfits. The boys had loads of fun running around outside as it such a sunny day. There was quite a bit of waiting around for food but luckily I had stocked up on snacks – is it just my boys who are constantly hungry all the time?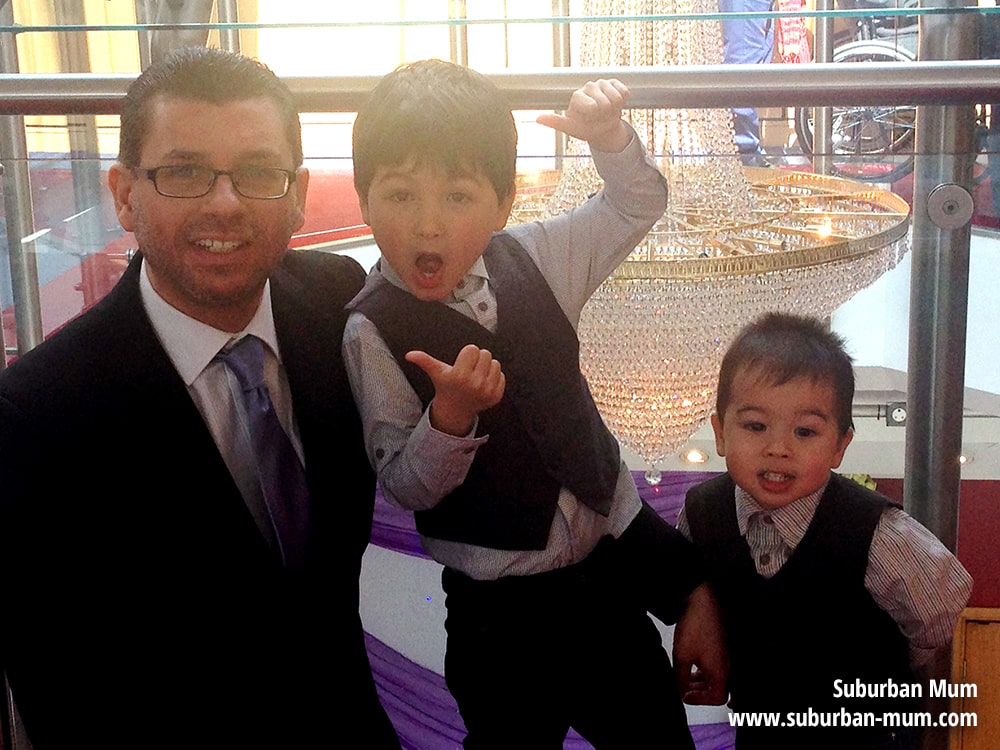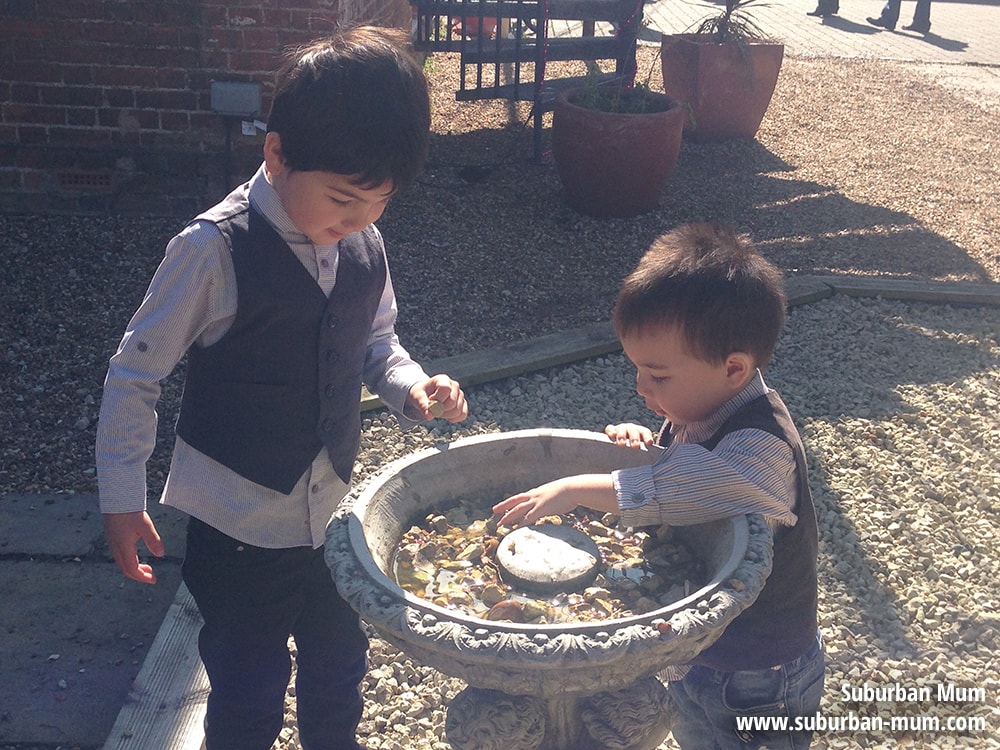 So that was our Easter weekend – what did you get up to on yours?
Leave me a comment I would love to hear from you!