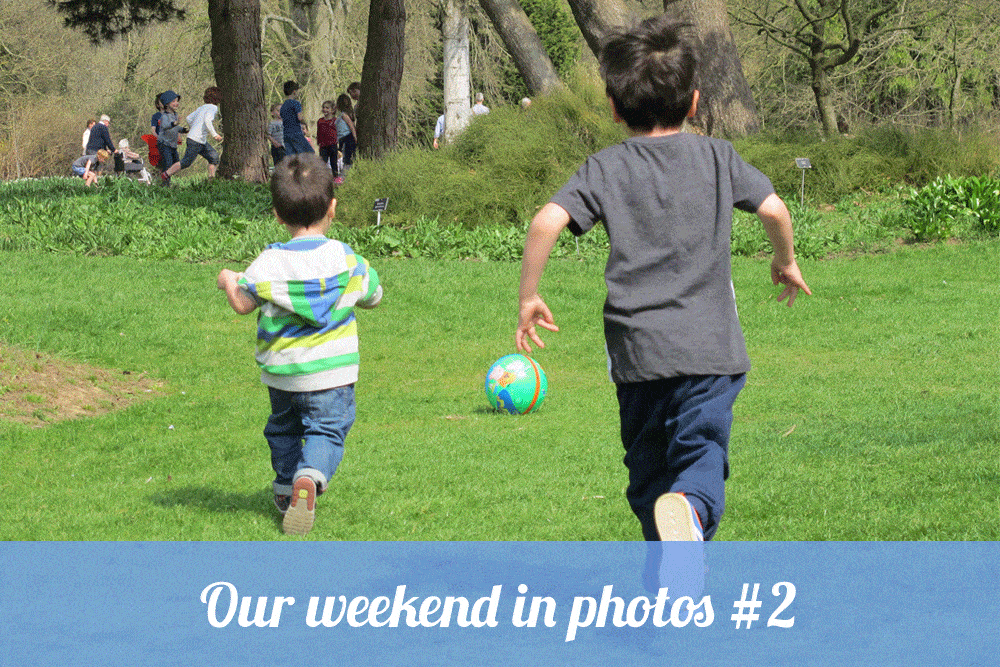 It was the last week of Easter break for E so I took thursday and friday off work and had an extra long weekend to spend some quality time with the boys. The sun was out and on thursday we enjoyed a full day out at RHS Wisley with our first picnic of the year. We also had fun completing the Easter Egg trail and potting some flowers which we got to take home.
It was so nice to be able to see the boys having so much fun outdoors and to be able to bask in the sun!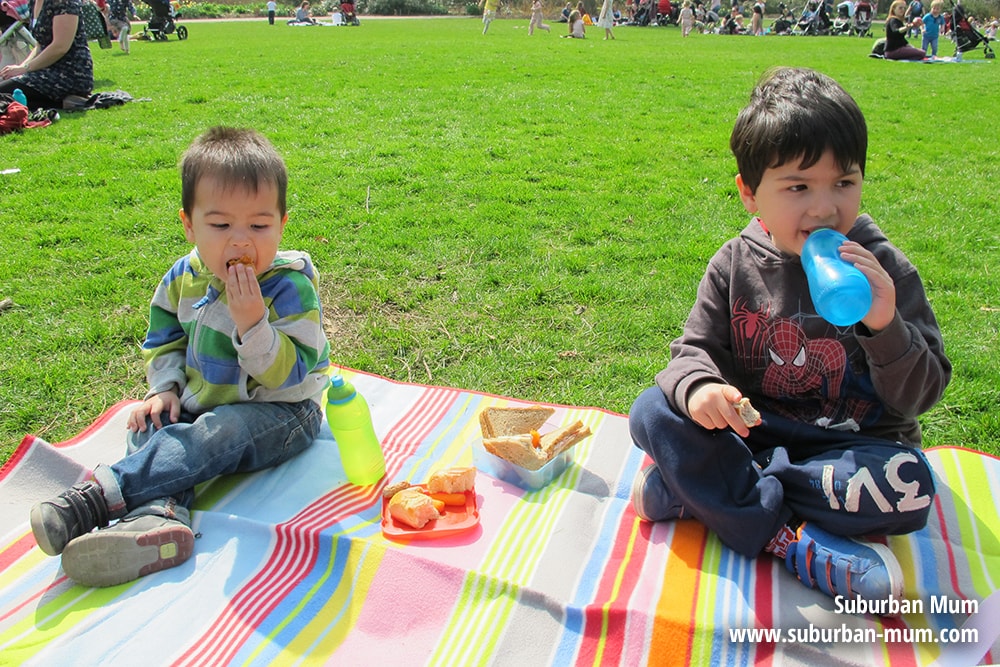 Friday, we met with friends and went to Bocketts Farm. It was our first ever visit and I don't think it will be our last. We had an amazing day there. The boys got to feed the animals, cuddle a baby lamb, watch pig racing and E even saw a baby lamb being born!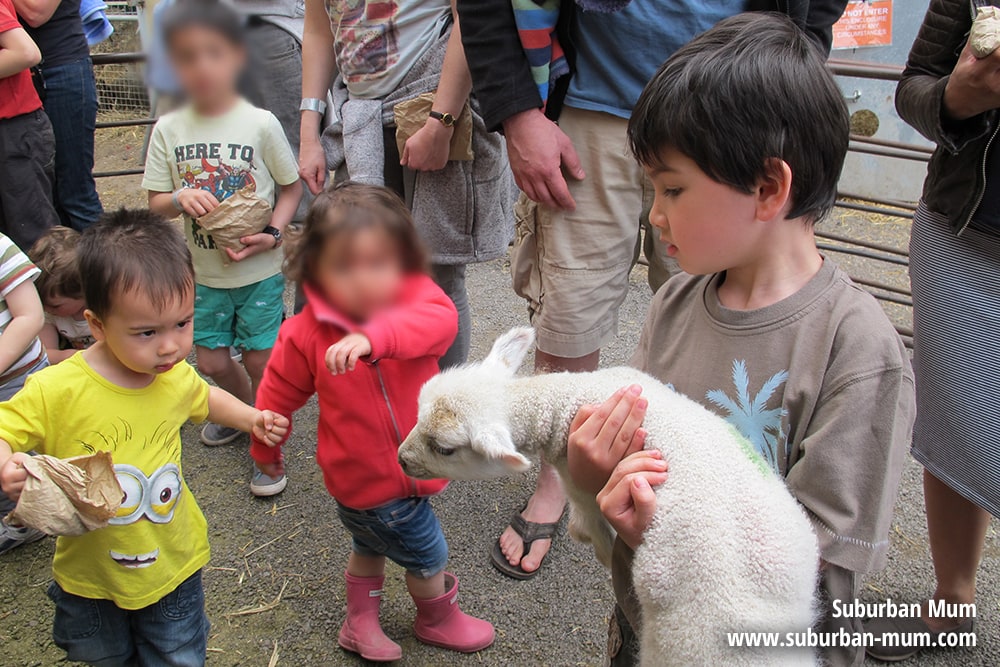 Saturday and Sunday we put the boys to work and they helped us gravel our drive. We had a huge delivery of gravel during the week so we all got to work. This DIY project of ours has actually been going on since July last year! We originally dug out our front garden back then but then ran out of money to complete the project after a last minute trip to Hong Kong to see my grandad. It's great to finally  have completed it though, now all we to do is wait for the kerb to be lowered and we won't have to struggle to find a place to park outside!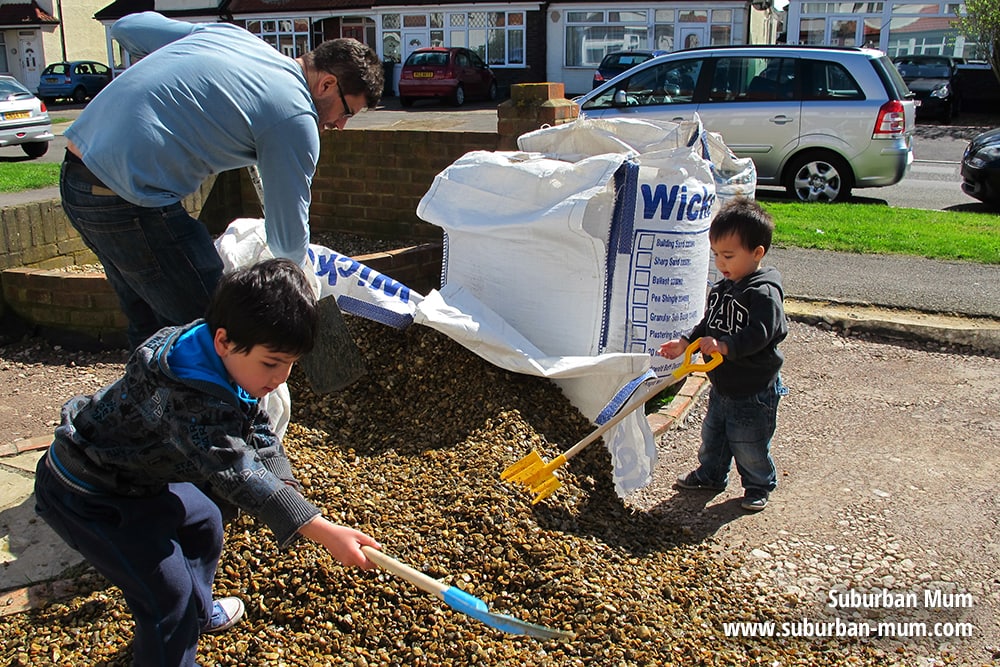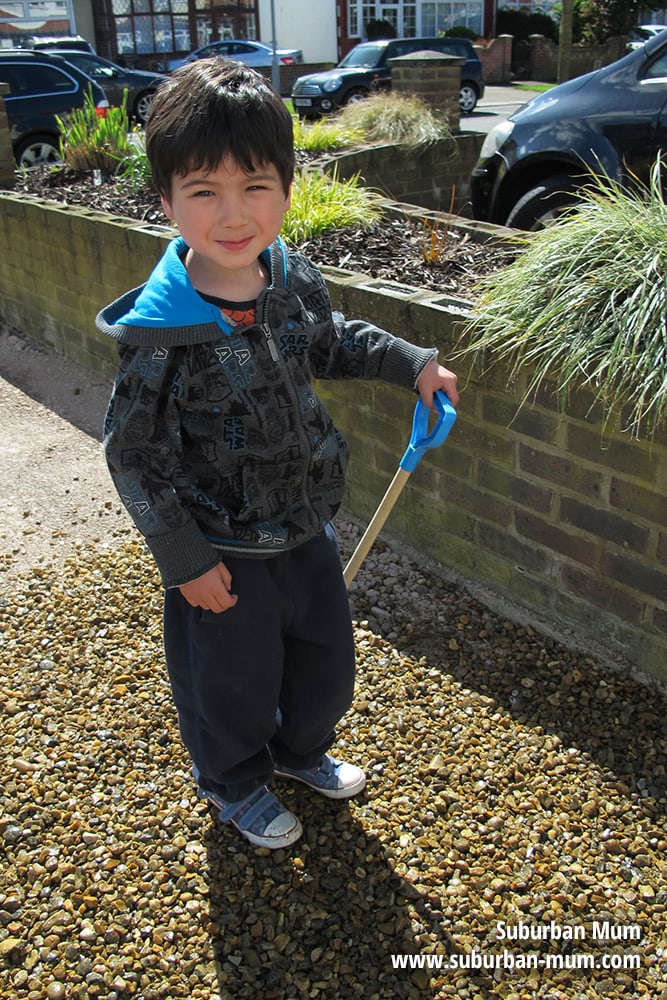 We also had our first BBQ after a hard day's graft but it got a bit windy and cloudy so we ended up eating inside halfway through. Here's to many more weekends enjoying the sun and the outdoor space.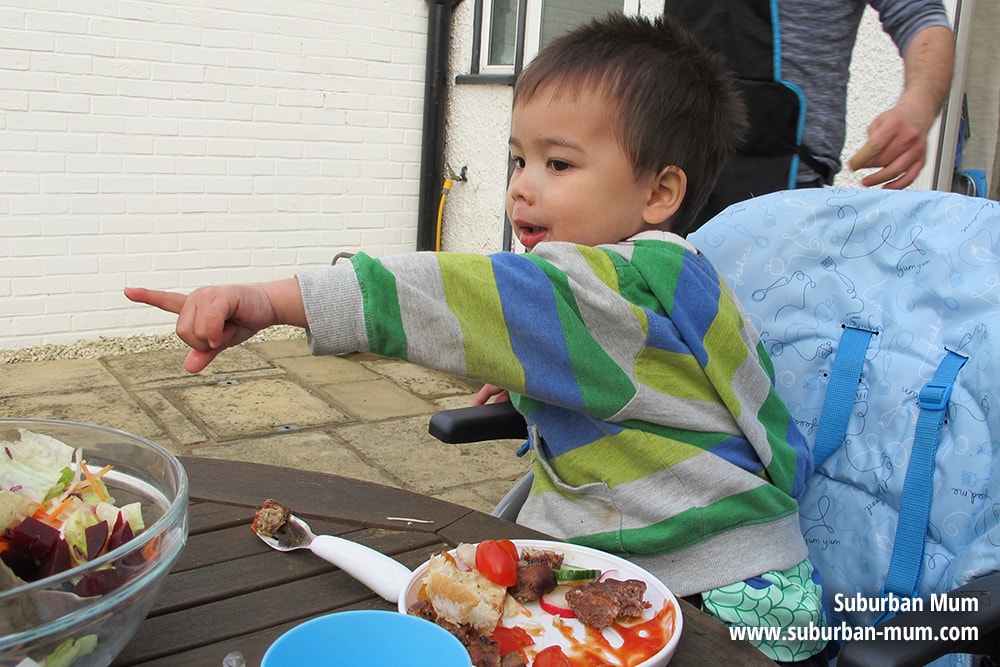 What did you get up to this weekend? Leave me a comment I would love to hear from you!