Okay okay, so this it the second time in the last couple of months that this linky is (fashionably) late. Truth is, I had last week off work to spend with my two little monkeys so I had a bit of a break from the blog too which has done me a world of good!
The boys are now officially on their Summer holidays which means no ironing of uniforms – YES and no school runs to have to rush around for. This past week we have all enjoyed having lazy morning cuddles watching TV before even thinking about getting up and I've loved every minute!
July saw the boys finish nursery and Year 1 (M will be going to the school nursery in September) and with me attending quite a few blogging events.
Anyway, onto our favourites:
Week off work
As mentioned above, I took the first week of the boy's summer holidays off to spend some quality time with them both. I consciously didn't pack too much in as they have both been tired with the run-up to the end of term but we did manage to do something fun each day and not spend too much money – hurrah! We had a lovely afternoon at RHS Wisley, it's been such a long time since our last visit but I honestly don't think we will ever get bored of visiting. We also headed into London as I had some errands to run where we met with Mr H for lunch and popped into Vauxhall City Farm. The boys loved it there and it was only a short walk from daddy's office which was a bonus!
End of Term Picnic
It seems to be a bit of a tradition that we all head to the local park for a picnic on the last day of term and this year was no different. I had to take a slight detour to the hairdressers first though as E hair was just out of control but it was lovely watching the kids play whilst the adults drank Pimms and Prosecco! (yes in the park – we are a classy bunch!)
Mayfield Lavender
I have been meaning to visit Mayfield Lavender for ages and finally bit the bullet and took the boys on my day off. I was a little worried it would rain but luckily the weather held and I managed to get some great photos. I think this may now turn into an annual visit for us!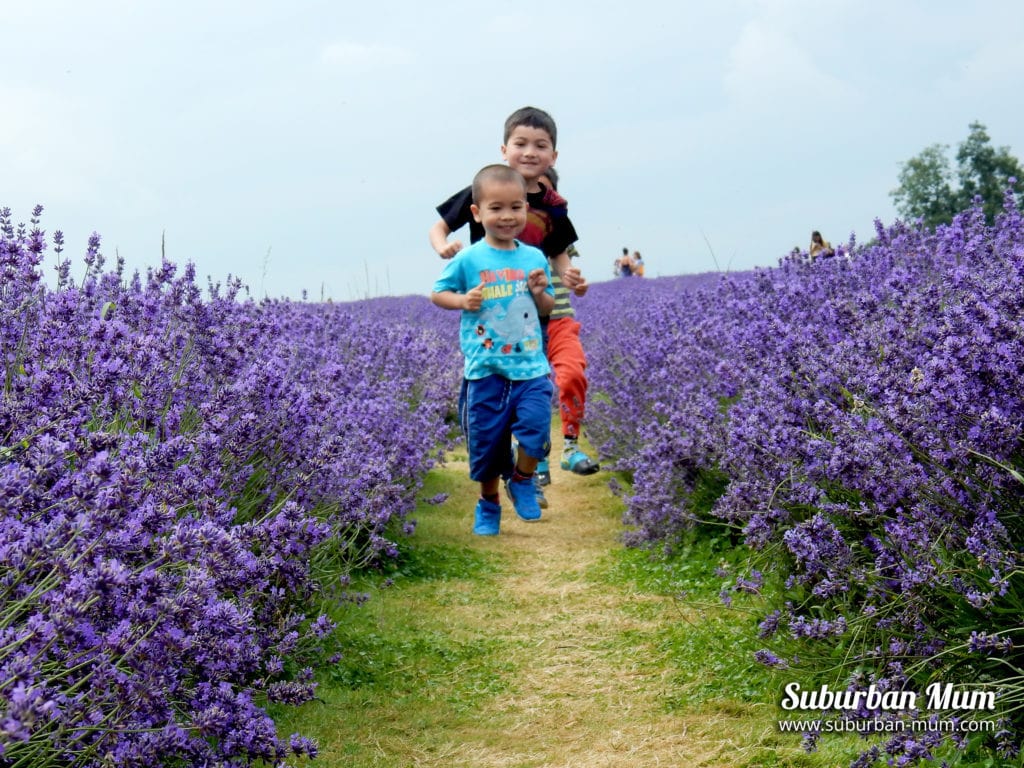 Date night
I can't remember the last time Mr H and I went out just the two of us but last Saturday we went to London and had a lovely meal at Belgo. We were there to try out their Lobsterfest menu and it didn't disappoint. Afterwards, we even managed to have time for some drinks too. We definitely need to make more of an effort to do this more often it's so easy to get bogged down in work and the kids that we forget about needing to have time to ourselves!
Tefal Cook4Me Event
I've been a busy bee with events this month and the best part is that I've been able to see my lovely blogger friends and catch up with them too. We chat on WhatsApp every day but nothing beats a good natter face-to-face and I've been lucky enough to see Louise from Birds and Lilies three times this month which was amazing!
One of them was at the Tefal Cook4Me event which we were invited to. Our little ones got to meet and play too which was really cute! The event itself was held in a beautiful house over in Finsbury Park and we were split into two teams.
Our team made the starters and we got to try out the Cook4Me before then being treated to a lovely pamper session whilst the second team made our mains. I loved the fact we were able to bring our children otherwise I would not have been able to attend and thankfully M was on form that day and was very well behaved – phew!
Find out how I am getting on with the Cook4Me on the blog shortly as Tefal very kindly sent us one to review too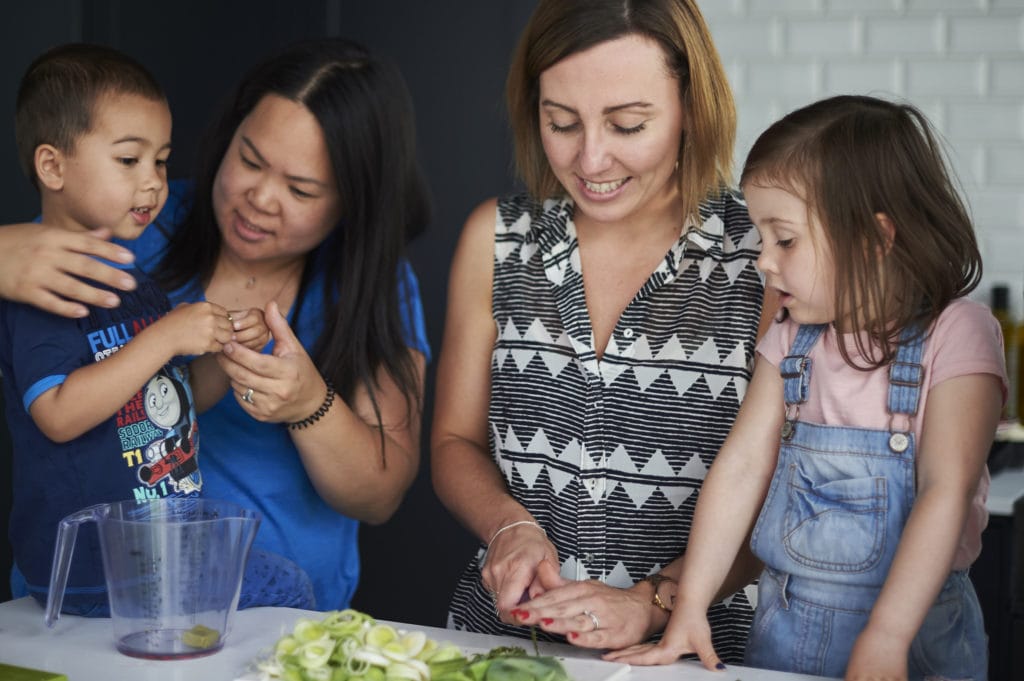 That's our favourites for July – what were yours? I would love for you to join in with me each month and come and link up your posts!
Linky rules
Each month I will list five things that my family and I have been into – be it a favourite song/band, a new programme on tv, item of food, gadget place(s) we have visited etc…
You are very welcome to join in and do the same OR post any of your own favourites – pretty much any top 5 list goes.
Please grab my badge (below) and add it to your post, or link to me via a text link
Post your link at the bottom of this page
Use the hashtag #OurFaveFive on twitter and tweet me @suburb4nmum with the URL of your linked up blog post and I will RT
Leave me a comment and I will comment on each post linked up
Please comment on the post before yours
The linky will open the last Friday of each month
That's it – enjoy! I hope you find some new things to try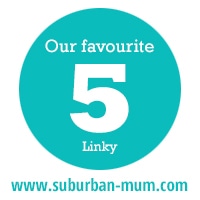 Copy and paste this HTML code into your blog post:
*By linking up to Our Favourite Five you are also agreeing to receive a monthly reminder email. Your email will NOT be used for any other purposes.

[inlinkz_linkup id=652568 mode=1]
Read my previous Our favourite Five posts