Like most parents, during COVID-19 we have been homeschooling our children. Ever since it was announced that schools were closing, we knew we would have to try and do the best we can in helping the boys continue with their learning. I am not quite sure how but are into our 10th week of home learning now. It's not been easy as we've been juggling home learning with work too and that means we've mostly used traditional learning methods along with some important life skill lessons such as learning to tie shoelaces and making a cup of tea thrown in too.
Recently, we have been working with Learning Resources who sent us a brilliant bundle of products to encourage outdoor learning suitable for children aged 2-11. This is something I was really happy for the boys to get stuck in to. Not only to make a change from sitting at a desk but to be able to get hands-on outside as it's proven that outdoor learning can improve kids' health.
As homeschooling continues into the summer term, Learning Resources are here to help parents like me to keep home learning fresh, active and help children to continue to feel motivated.
Here are some activities and products from Learning Resources that can help us do just that.
Outdoor educational activities with Learning Resources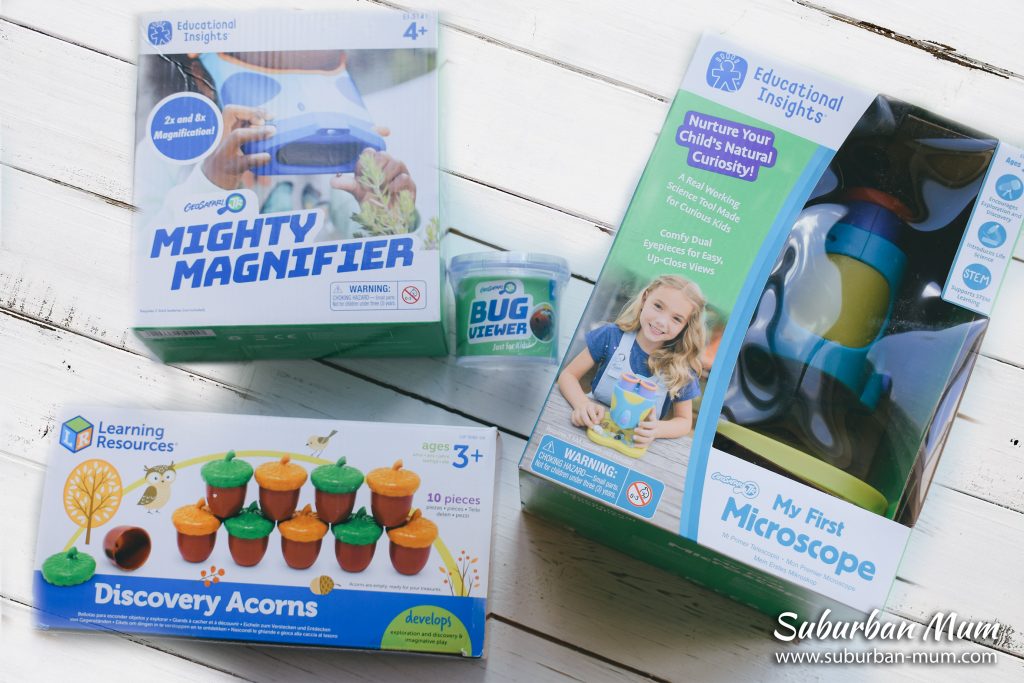 Minibeast hunting
The garden is the ideal place to start a minibeast hunt. Children can look in bushes and trees and on any plants in the garden to see what minibeasts they can find. Using the GeoSafari Mighty Magnifier my boys got a closer look at bugs as well as explore the world around them. The headset is adjustable and you can easily flip between 2x and 8 x magnification. There is also a built-in LED light for nighttime exploration.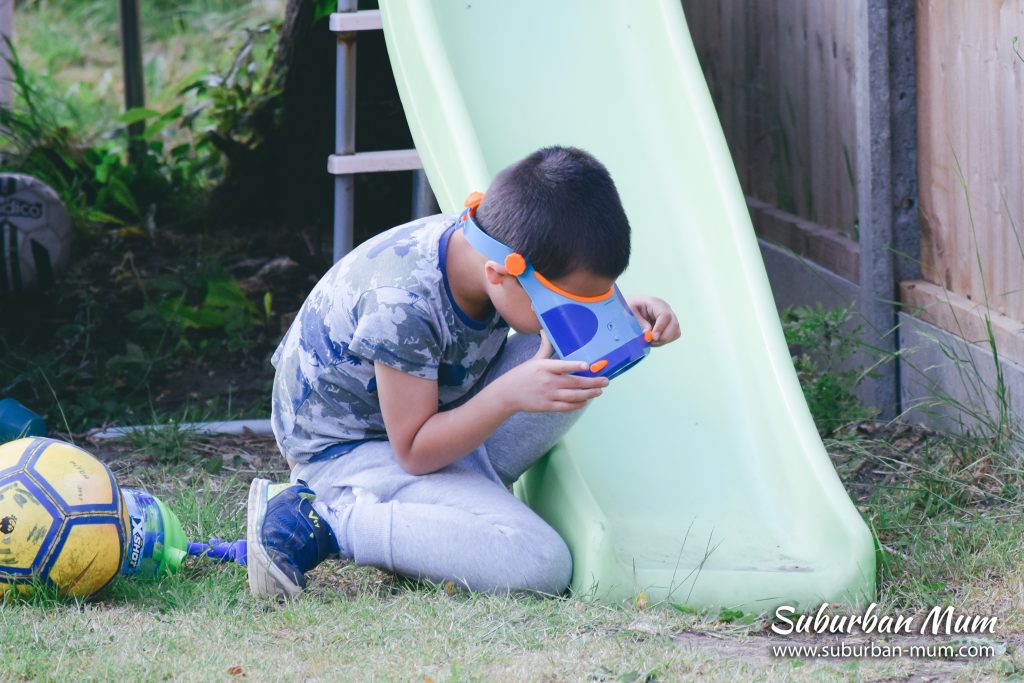 For younger children that may find the magnifier a tricky to use you can use the GeoSafari Junior Bug Viewer Jar which has a magnifying lid where you can examine any bugs you find up-close at 3x magnification. Both my boys found the bug viewer jar super easy to pick up and use.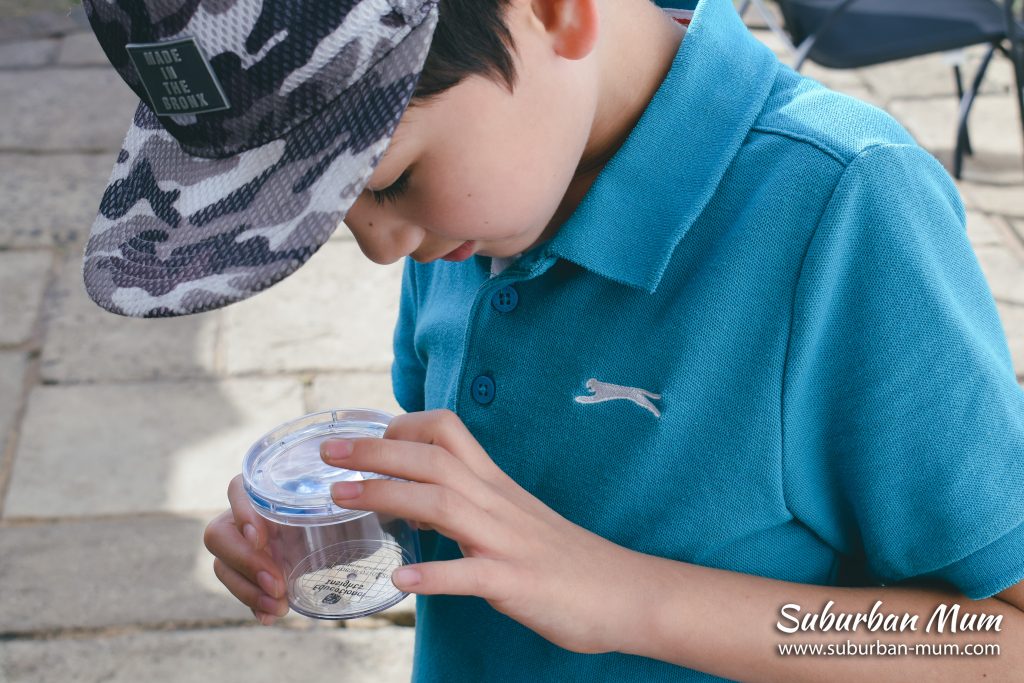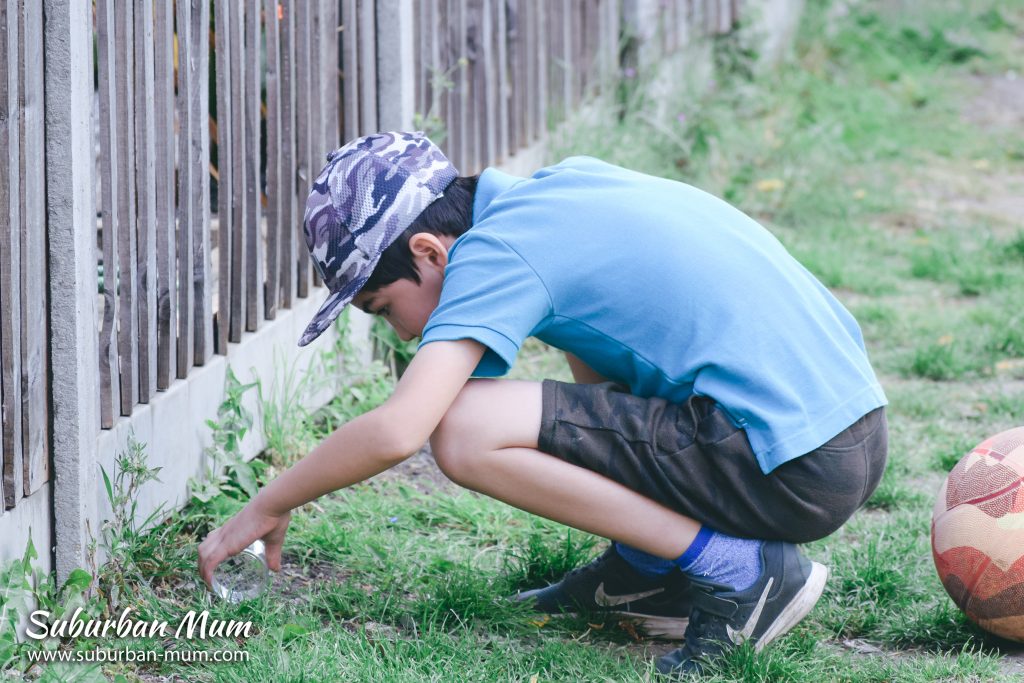 For extended learning, once your minibeast hunt is over why not learn about the lifecycle of the bugs you managed to find?
Nature Scavenger Hunt
This is a fun activity that doesn't need much preparation in advance. Simply print off a checklist of nature items for the kids to look for outdoors. For younger children, you could print out a visual list that is made up of pictures or photos. Take a look at some Nature Scavenger Hunt lists here.
Once you have collected the items off your scavenger list, examine them under a microscope. We used the GeoSafari My First Microscope which was really easy to set up and has 8x magnification. Most importantly, it's a working telescope that has two large eyepieces so you don't have to squint to try and see your items.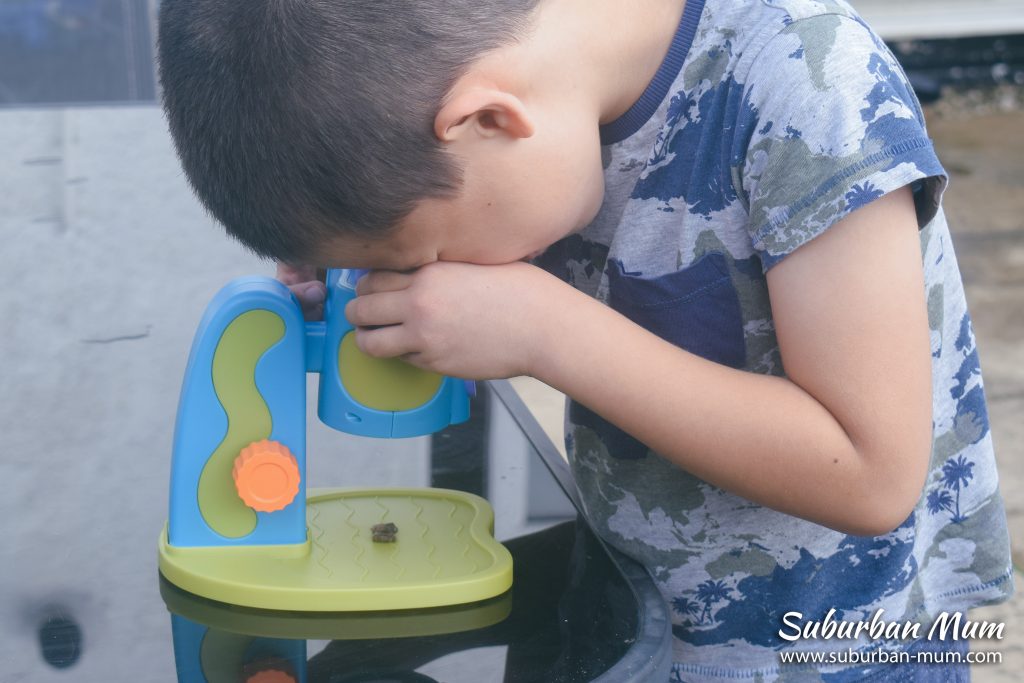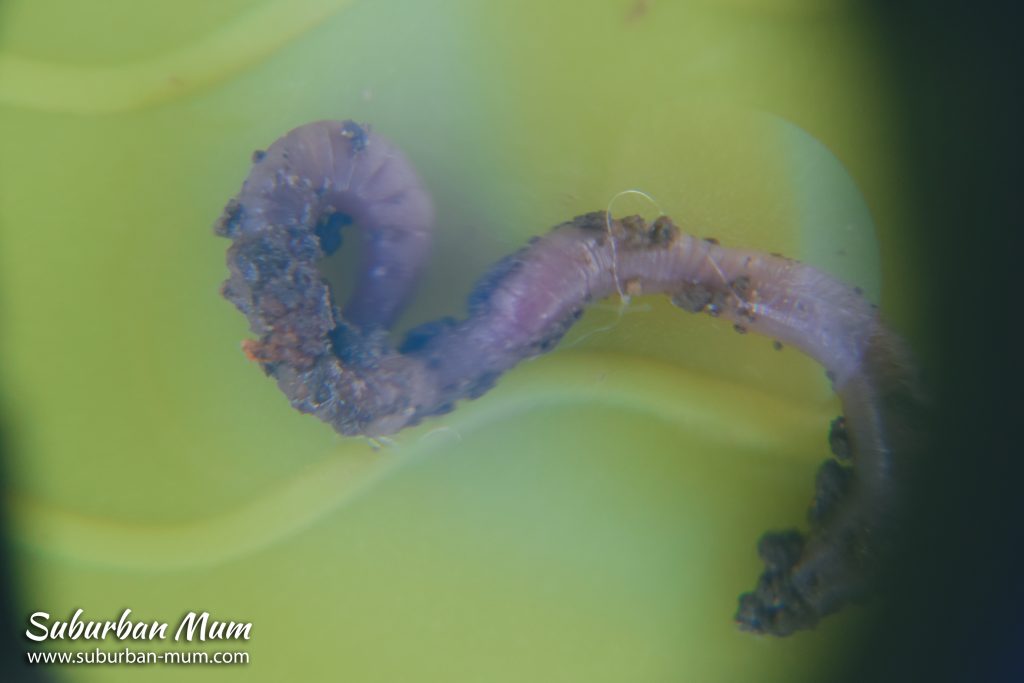 Sort and keep any nature finds using Discovery Acorns. For younger children you could play and hide and seek. My boys enjoyed hiding these from each other and timing themselves to see who could find them the quickest.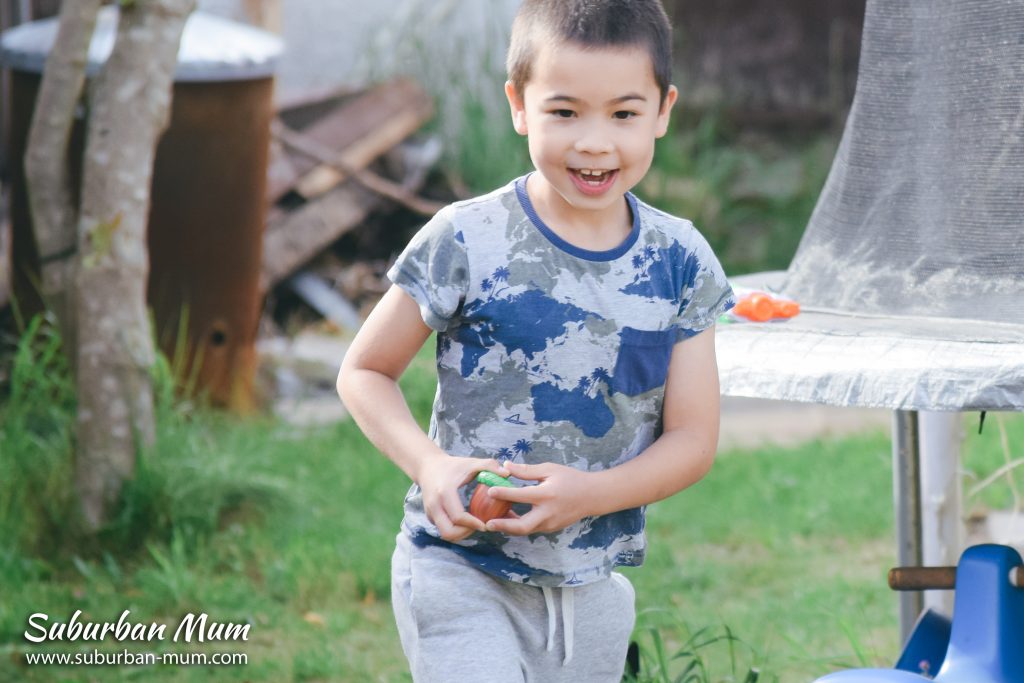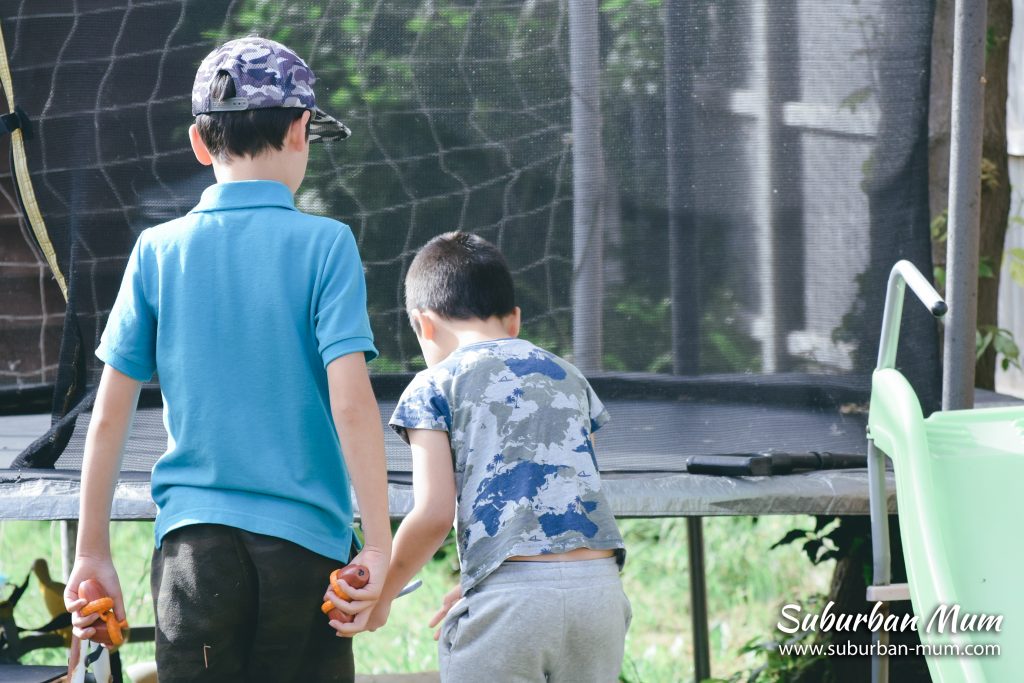 Bird Watching and Star Gazing
Older children may want to get closer to nature and/or the stars and the best way to do that is through the use of a telescope. My eldest is 10 and the GeoSafari Vega 360 Telescope is great for those aged 8-12. It's easy to assemble and has magnifications of 20x, 40x and 80x. The telescope is designed for exploring the outdoors and encourages children to learn all about magnification and how light travels.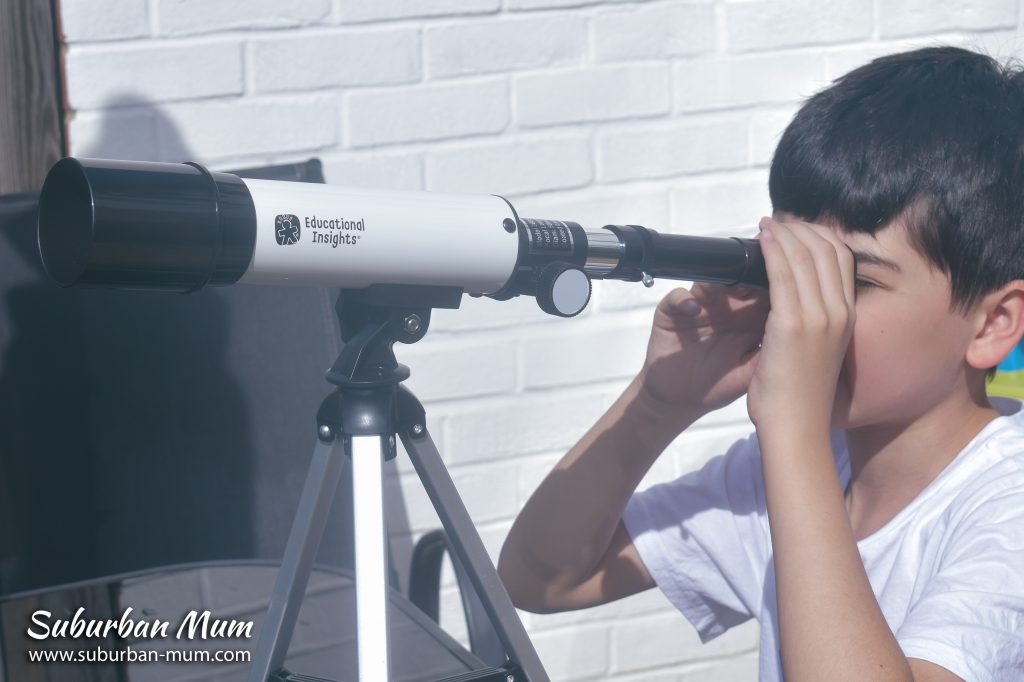 These are just some of the products that Learning Resources have that encourage hands-on learning. If you are looking for more outdoor educational activities why not head over to the Learning Resources website? They have an outdoor play section that is not only fun but educational too.
You might also like: