One thing I think we have to be grateful for during this period of lockdown is the weather. We have been blessed with glorious sunshine which has undoubtedly made the prospect of staying indoors a little easier. My boys have spent hours entertaining themselves in the garden coming up with all sorts of imaginative games, and we have spent weekends doing odd jobs/gardening and enjoying barbecues.
We were recently sent some products from Zuru which arrived just as the weather was warming up again – great timing! The boys were beyond excited to see that they had been sent water blasters/soakers and most importantly – water balloons for us to have lots of outdoor water fun with Zuru.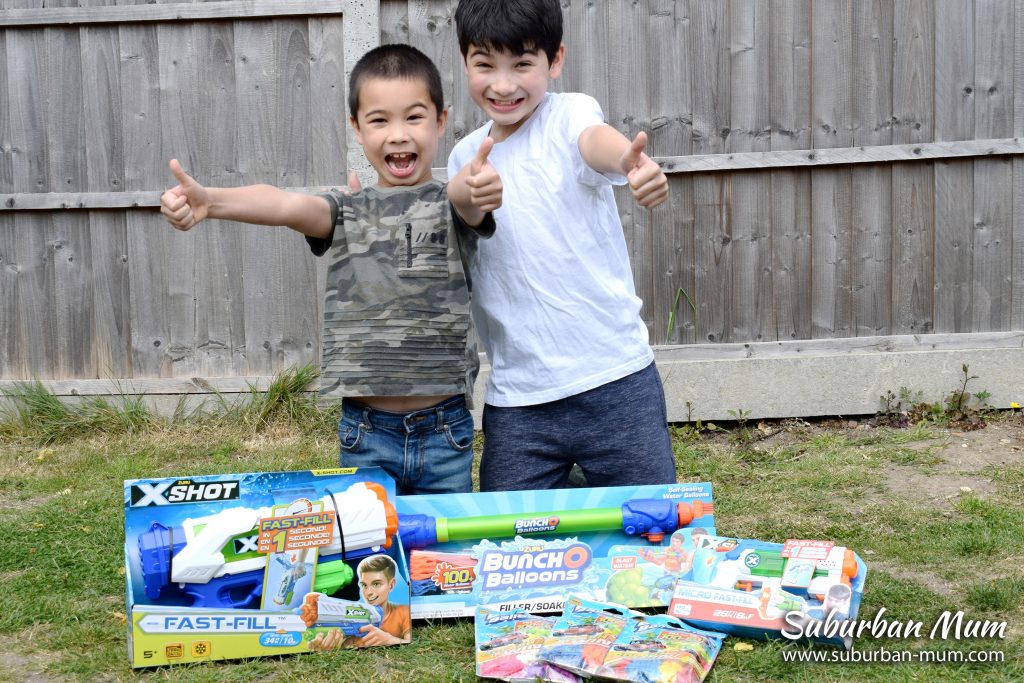 Bunch O Balloons Water Filler/Soaker and Bunch O Balloons Rapid-Filling Self Sealing Water Balloons (3 pack)
We've bought water balloons before, but this was the first time we tried out the Rapid-Filling Self Sealing Water Balloons from Bunch O Balloons. You can fill and tie 100 balloons in less than 60 seconds, and it was super easy to do.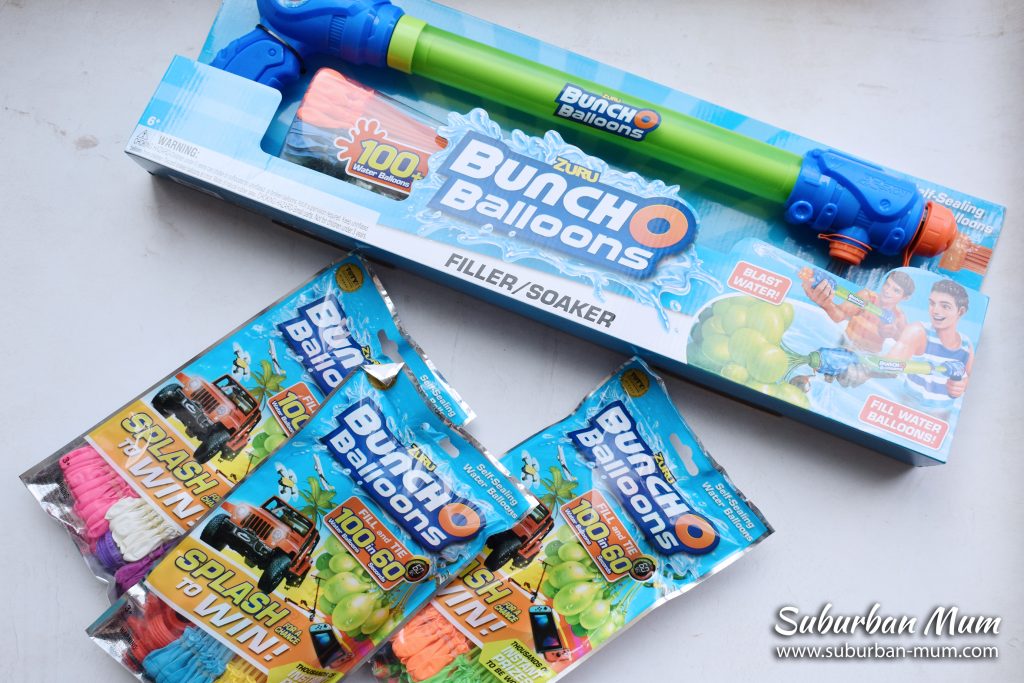 You can use the Bunch O Balloons filler/soaker or use an attachment that is provided to attach to a hose to quickly fill up the water balloons ready for your water fight. Once they are filled, you simply give the bunch of balloons a shake, and they will automatically release and tie themselves – no hand-tying needed! The water balloons are made from recyclable material so they can be easily recycled too.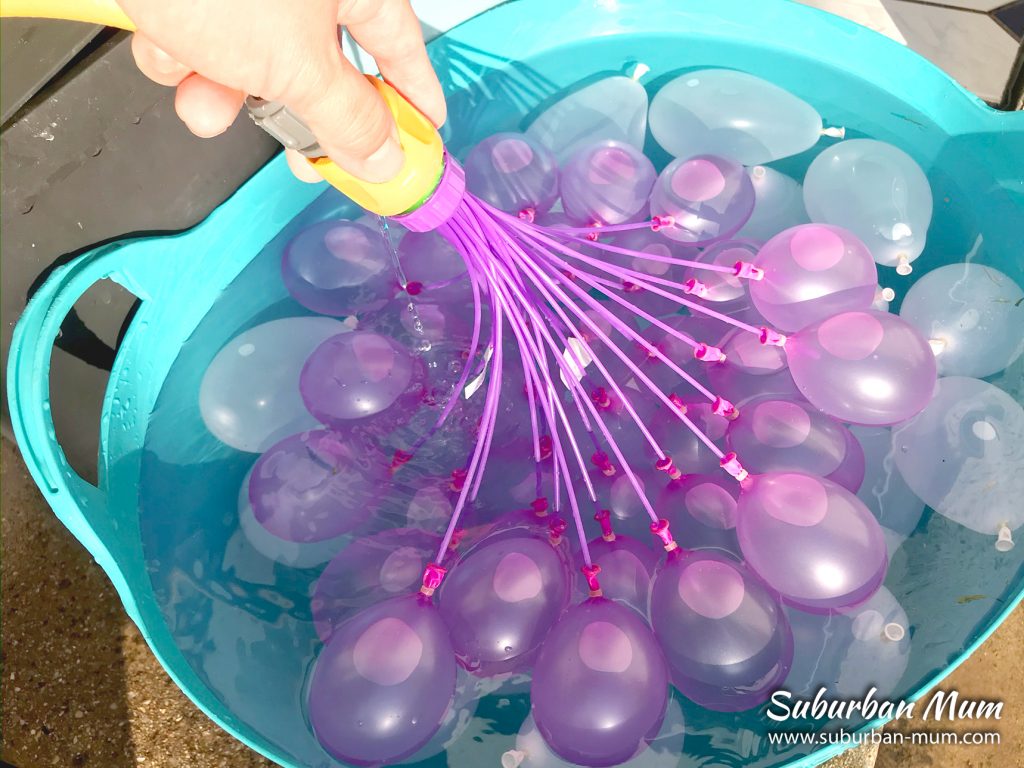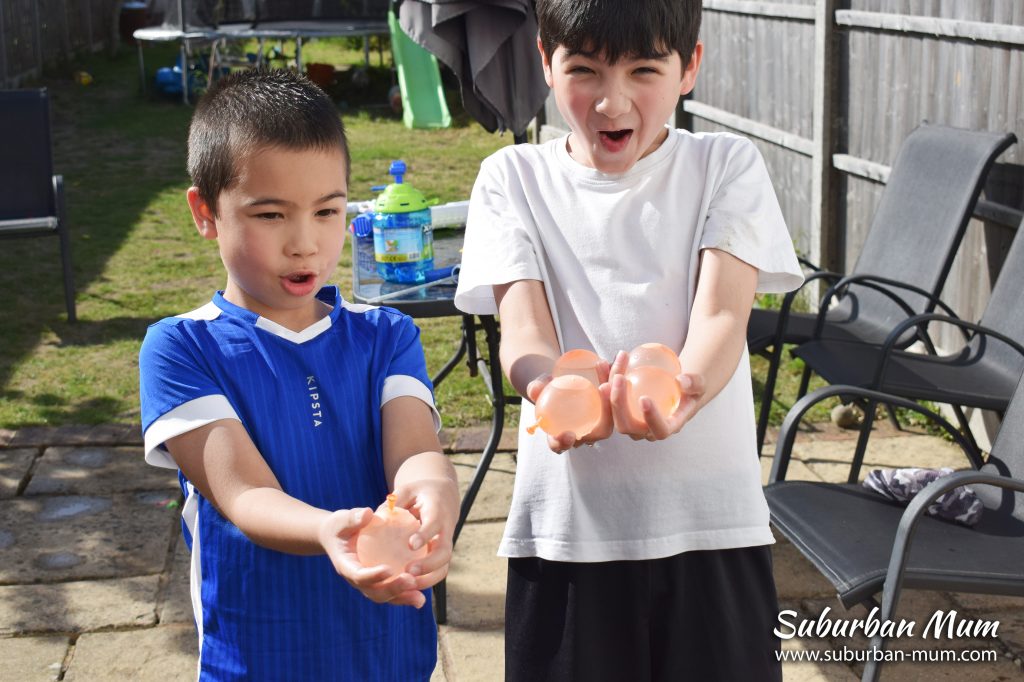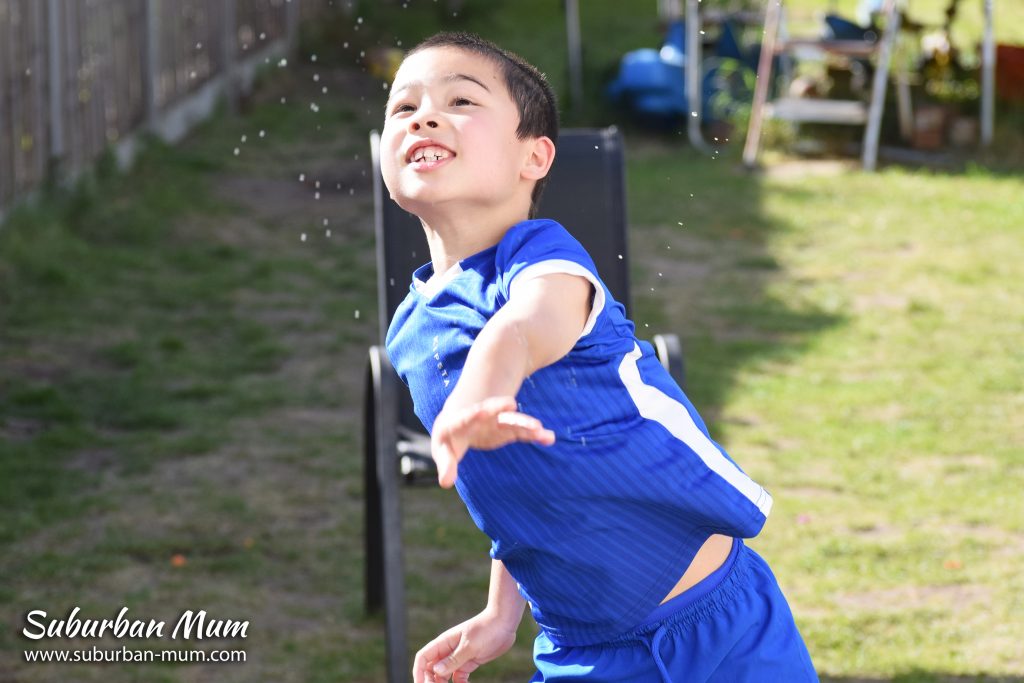 The water filler/soaker is handy to use if you want to take the water fight to the park or beach and it's multifunctional, as well as filling up water balloons, you can also use it as a blaster to shoot out water too.
We ended up having an epic water fight on Bank Holiday Monday, and we were all absolutely drenched. It was a great way to end the long weekend.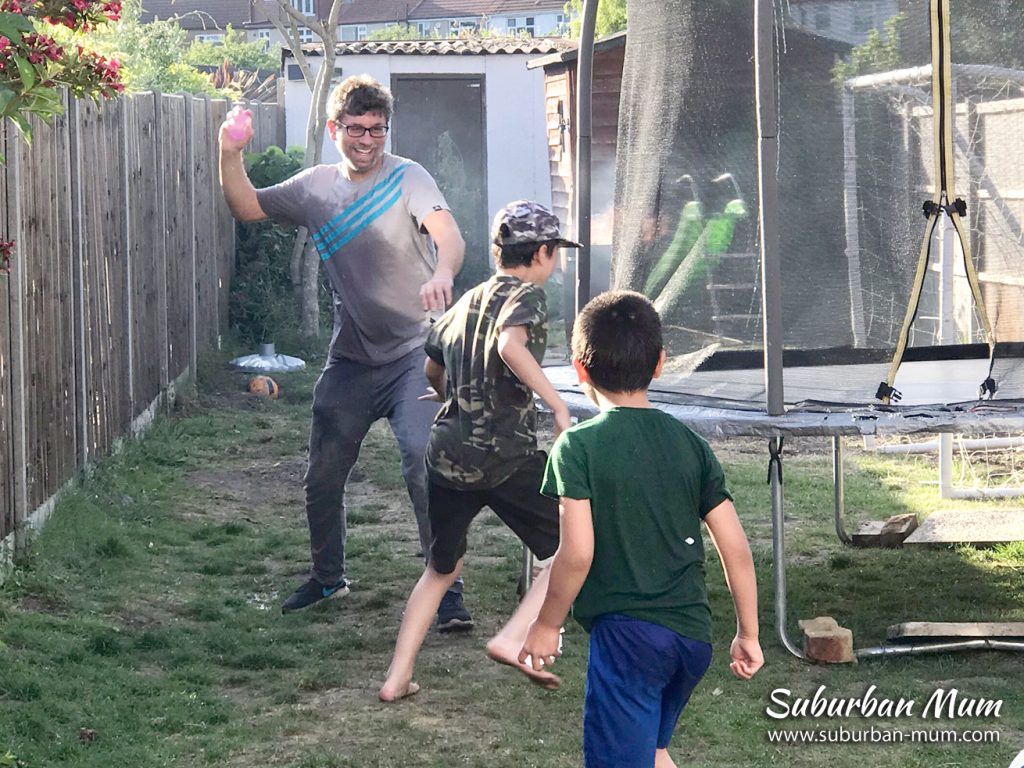 X-Shot Water Warfare Micro Fast-Fill Water Blaster and X-Shot Water Warfare Fast Fill Water Blaster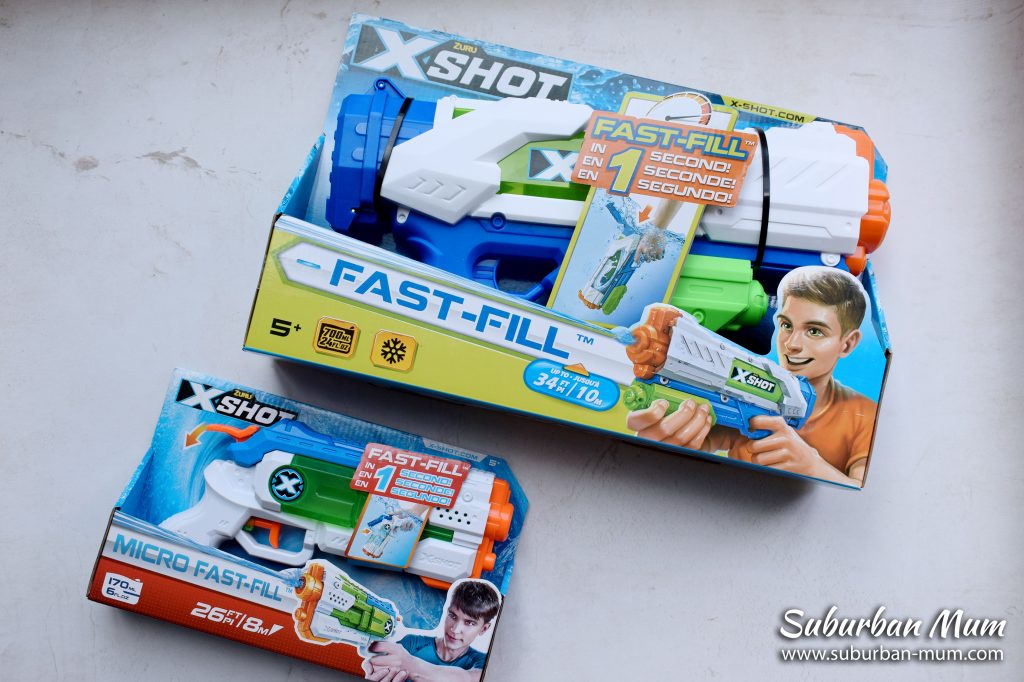 Both of these blasters do exactly what they say on the tin. They open up easily on the back so you can dunk them into a bucket of water and fill them up in seconds. This is crucial when you are in the middle of a water fight.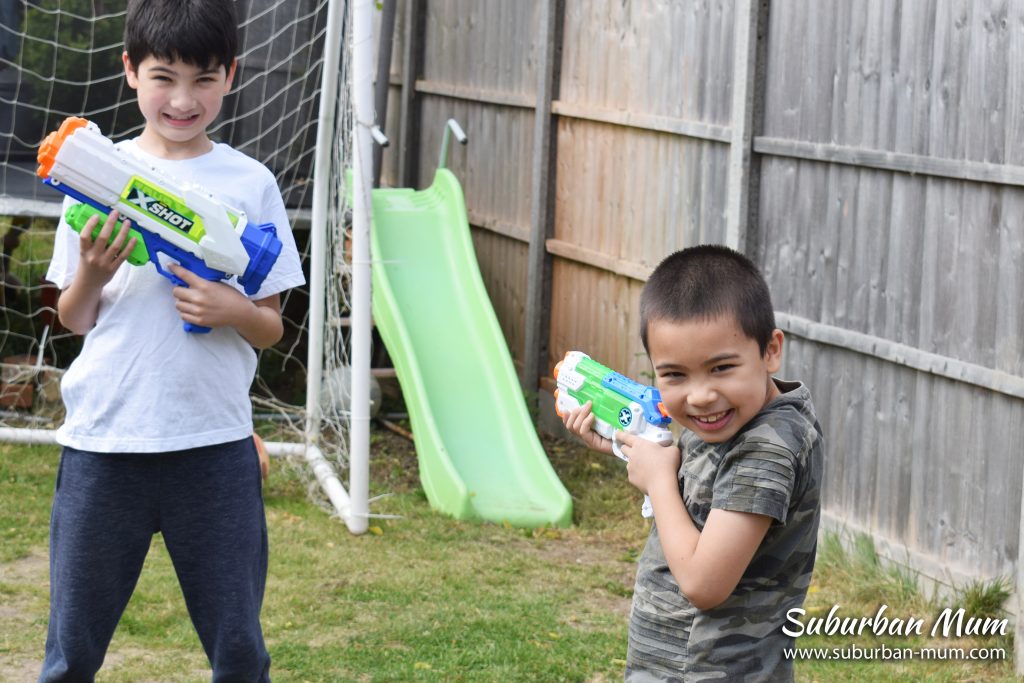 We have been using a big plastic tub in our garden so the boys can fill their blasters up easily. The micro blaster can shoot up to 26ft/8 metres while the larger blaster can shoot up to 30ft/10 metres.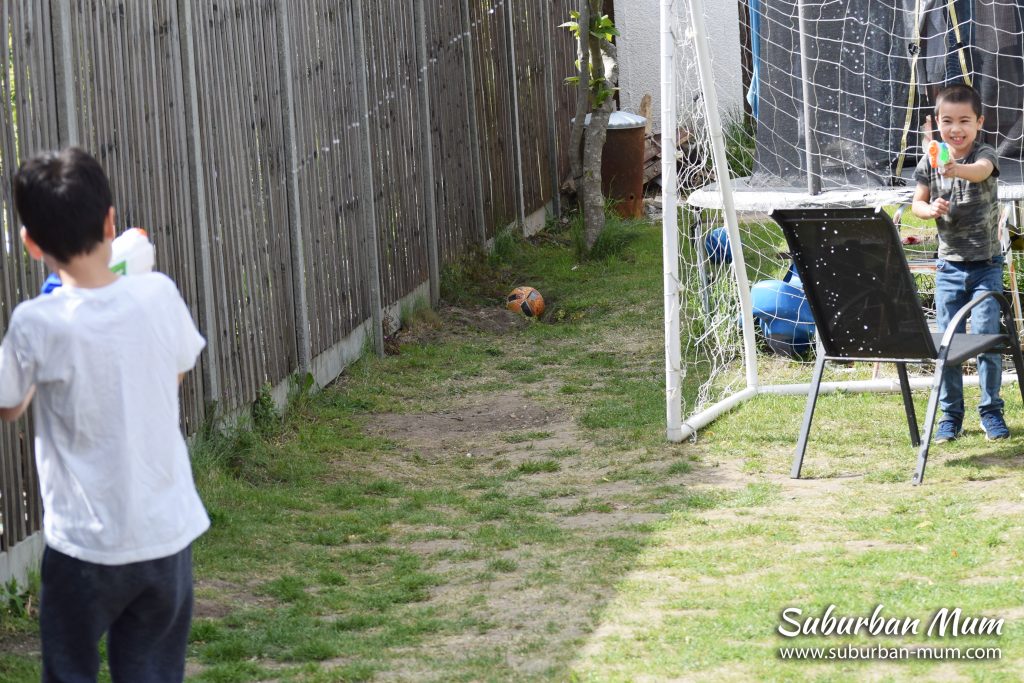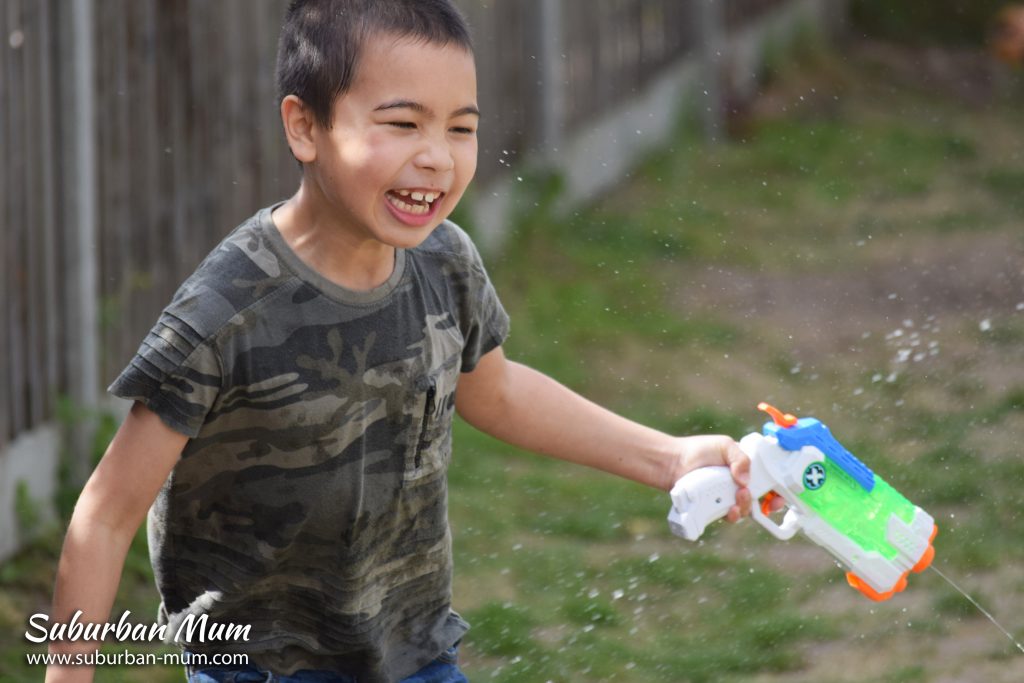 The boys have had hours of fun with the products we have been sent from Zuru. They have played all sorts of games and battles and set up bases to hide out to soak each other. As you can see from the photos above, the fun is not just limited to children either, we got involved too, and it's a great way to enjoy the sunshine together as a family.
There are lots of suggestions for outdoor games and activities with Bunch O Balloons which you can see over on their website.
These items from Zuru are available to purchase from Smyths, Entertainer and Argos.
Pin it for later: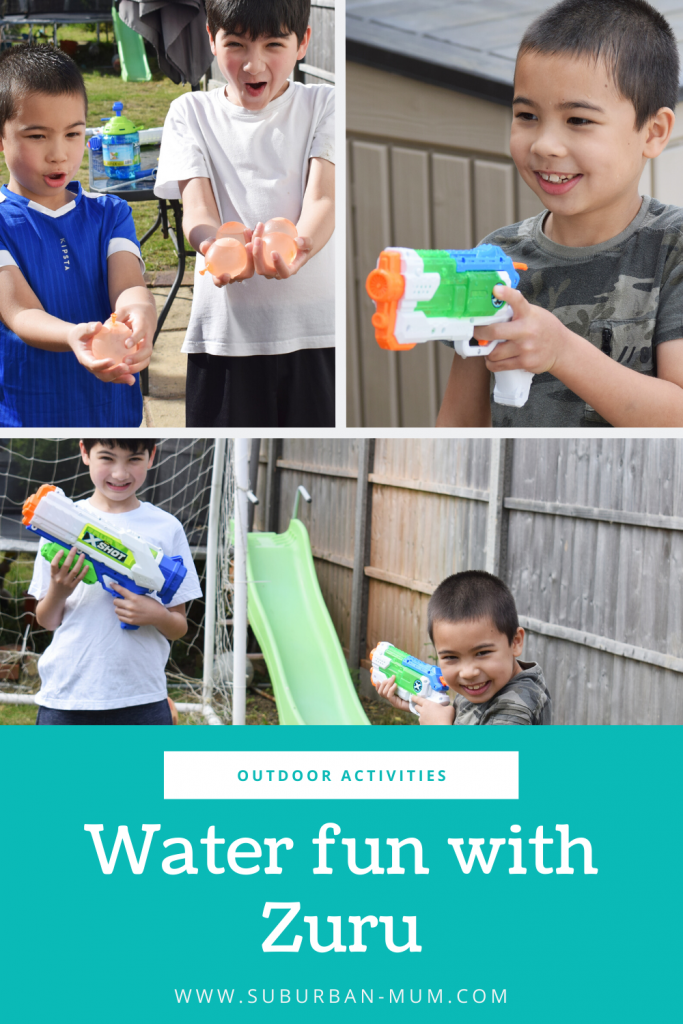 You might also like: