I don't think there are many parents out there whose children don't love PAW Patrol. Over the last few years, it has pretty much become a household staple for many.
The PAW Patrol is made up of six pups: Marshall, Chase, Skye, Zuma, Rubble and Rocky and they are led by Ryder, a 10-year-old boy and their job is to protect the residents of Adventure Bay.
The hit TV series has now made its way on stage and we were lucky enough to be invited along to see the show.
M is a huge PAW Patrol fan. His favourite pup is Marshall because he wears red (which is also M's favourite colour) so he was ecstatic when a special PAW Patrol invitation came through the post inviting them to see them live on stage.
This one is super super excited to be going to see @PAWPatrolLiveUK at @ssearena today! #PawPatrolLiveUK pic.twitter.com/L8BVii6lR2

— Suburban Mum (@suburb4nmum) August 4, 2017
Pre-show fun
The sun was shining when we travelled up to the SSE Arena, Wembley on Friday.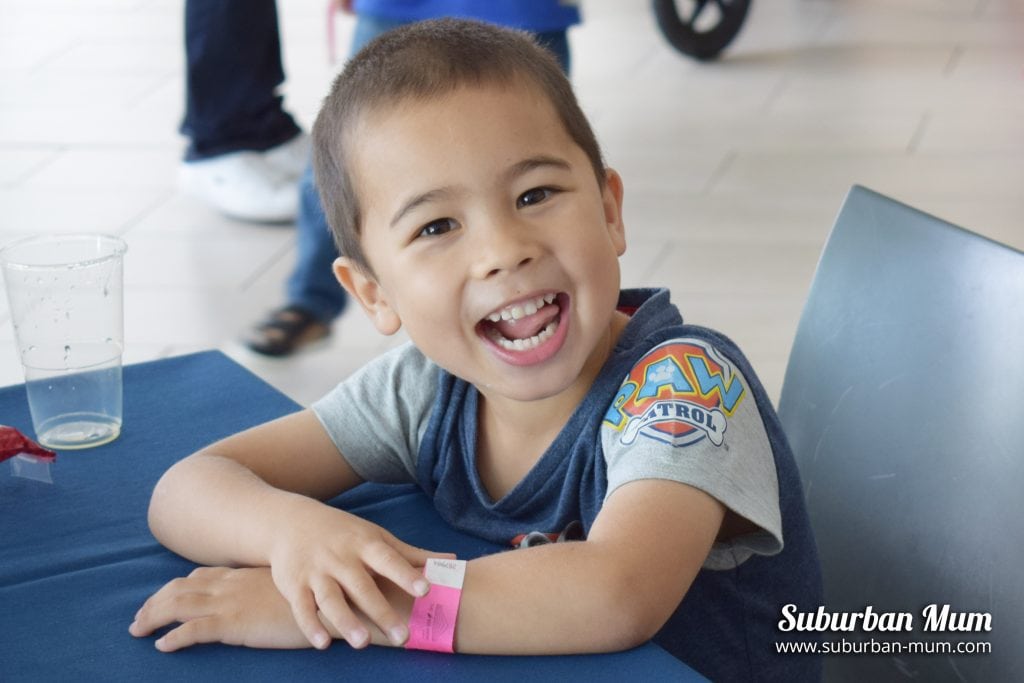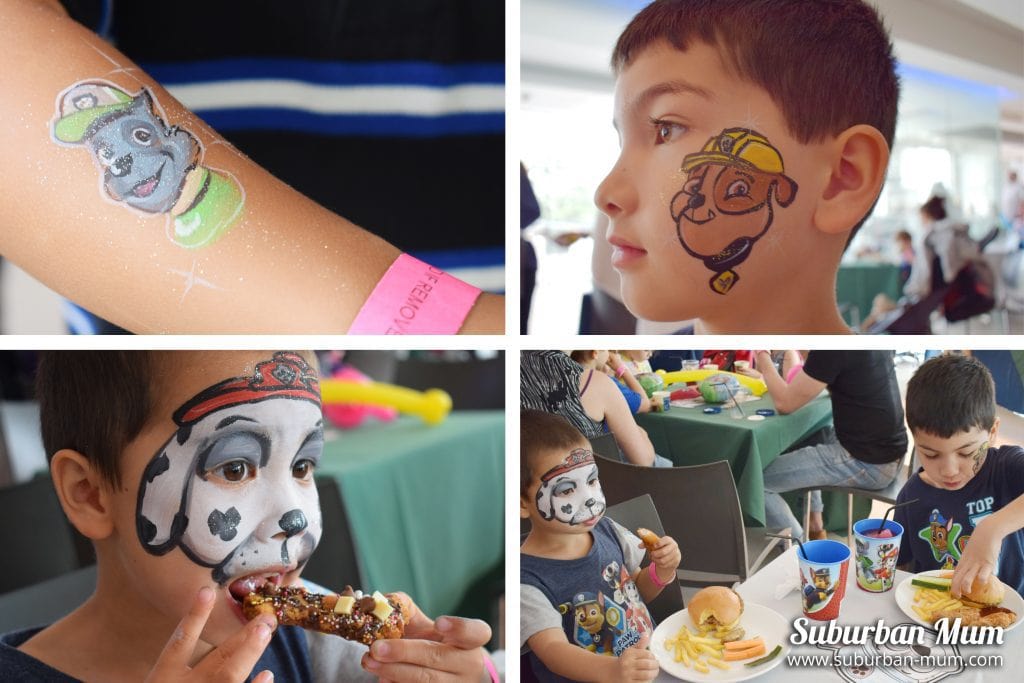 On arrival, the boys were greeted to some colouring-in sheets and a balloon modeller. They had their faces painted and ate a delicious lunch which included Slush Puppies and bone shaped cookies – Pup heaven!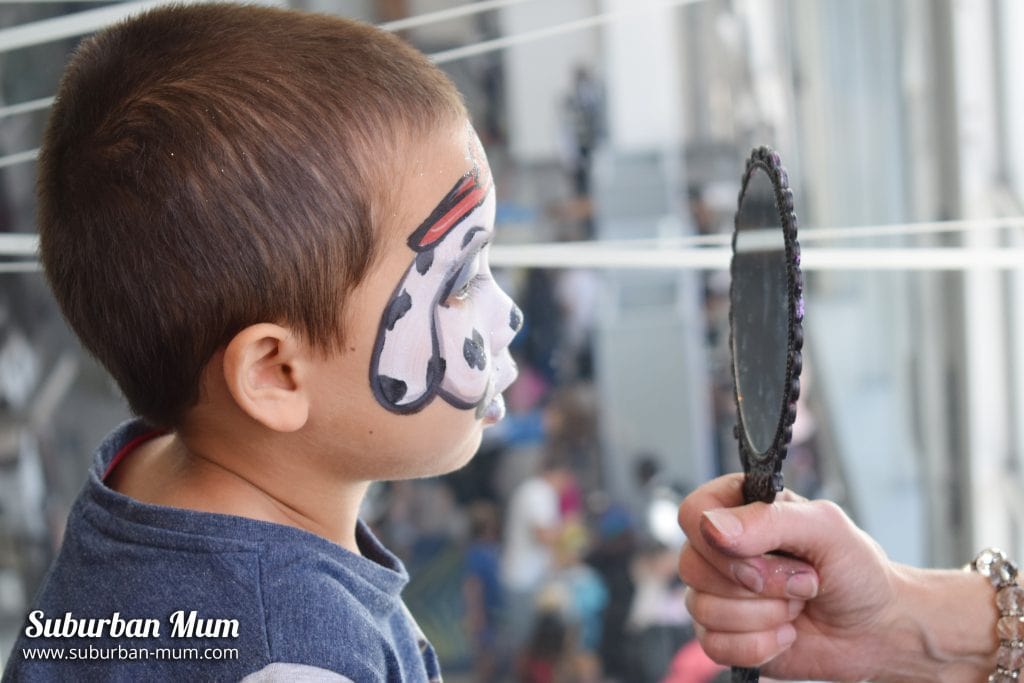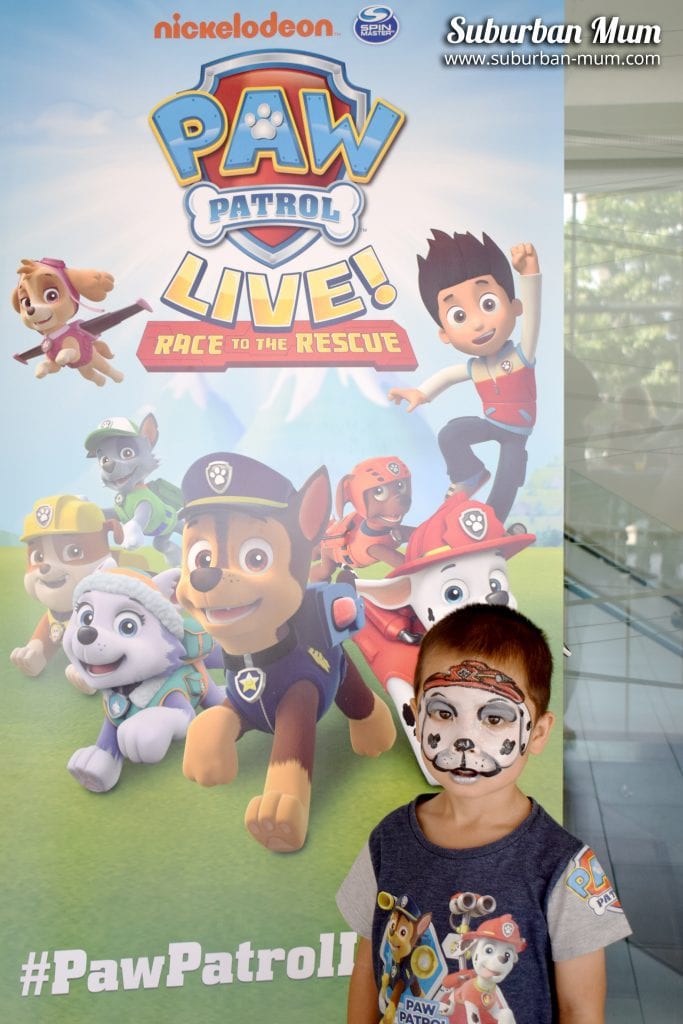 M absolutely loved his Marshall face painting, so much so that he didn't want to have it washed off that evening.
After the activities and food, it was time for the start of the show so we headed to our seats.
PAW Patrol Live!
The boys were completely captivated by the show and not once did they ask me "is it nearly finished?" which is what tends to happen when we've been to other shows.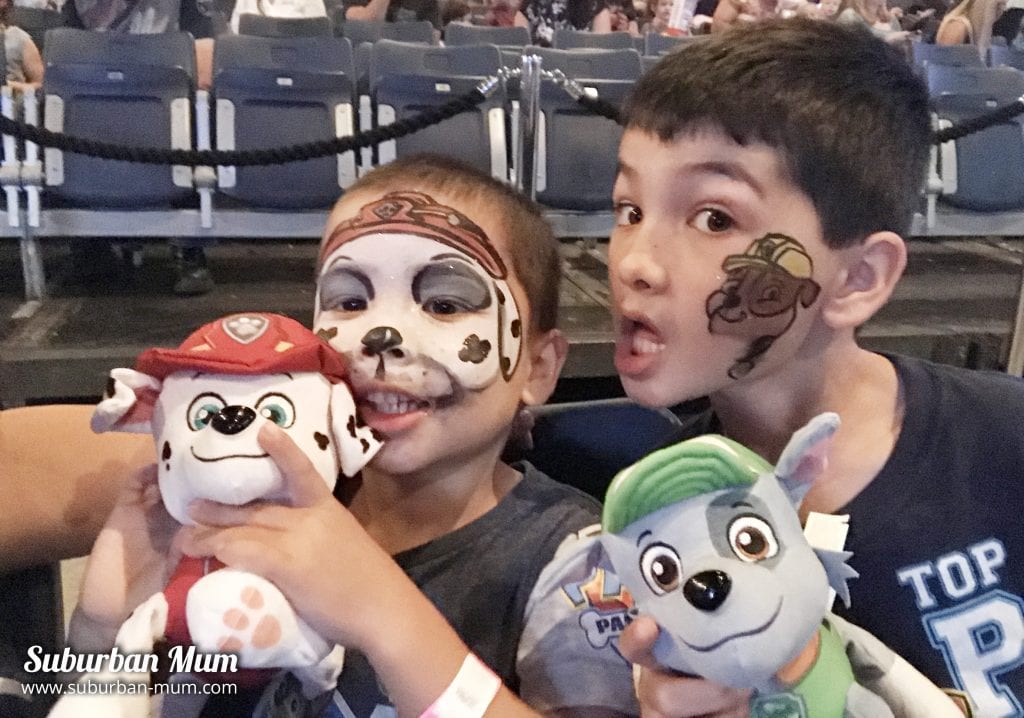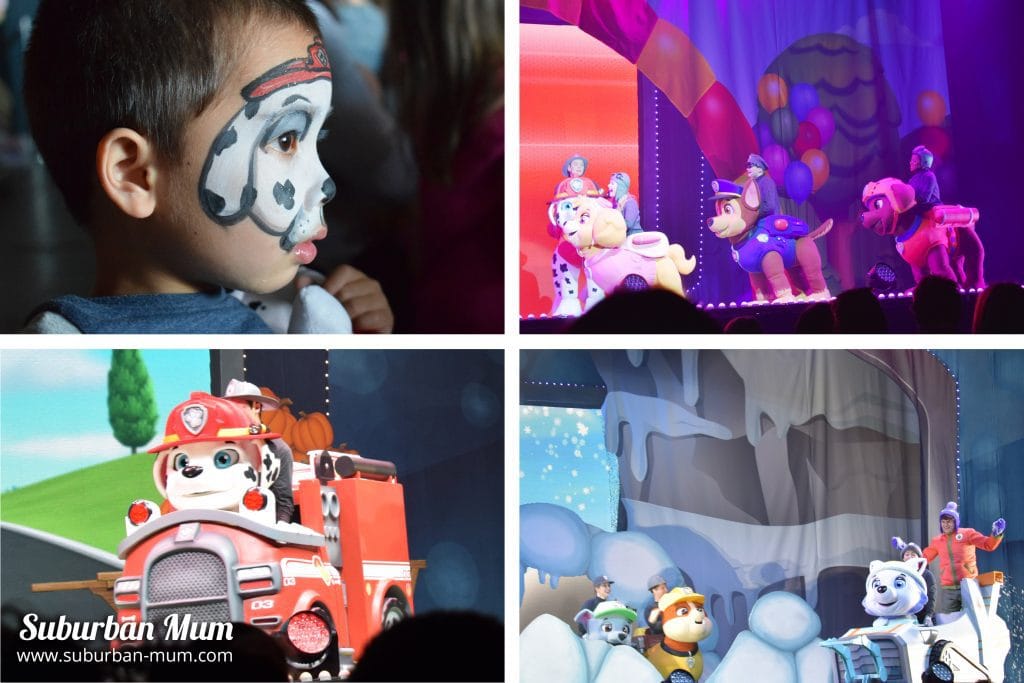 PAW Patrol Live! is hugely entertaining for children. The pups are brought to life with actors and it's very cleverly done with the use of Bunraku puppetry.
The stage show setup is very similar to the series on TV and as E pointed out. "They sound exactly the same as on the TV" which just goes to show how spot-on the actors have the voices.
There's plenty of audience participation where the kids can shout out when they see clues, wave and cheer on the pups and sing and dance along to the familiar songs from the series.
All in all, it was a very entertaining show and would be a perfect introduction to stage shows for younger children.
The show lasts approximately 90 minutes with a 15-minute intermission in between, giving you the chance to make a quick toilet stop should you need to.
We were lucky enough to have a meet and greet session at the end of the show. The boys got to meet Ryder, Chase and Skye.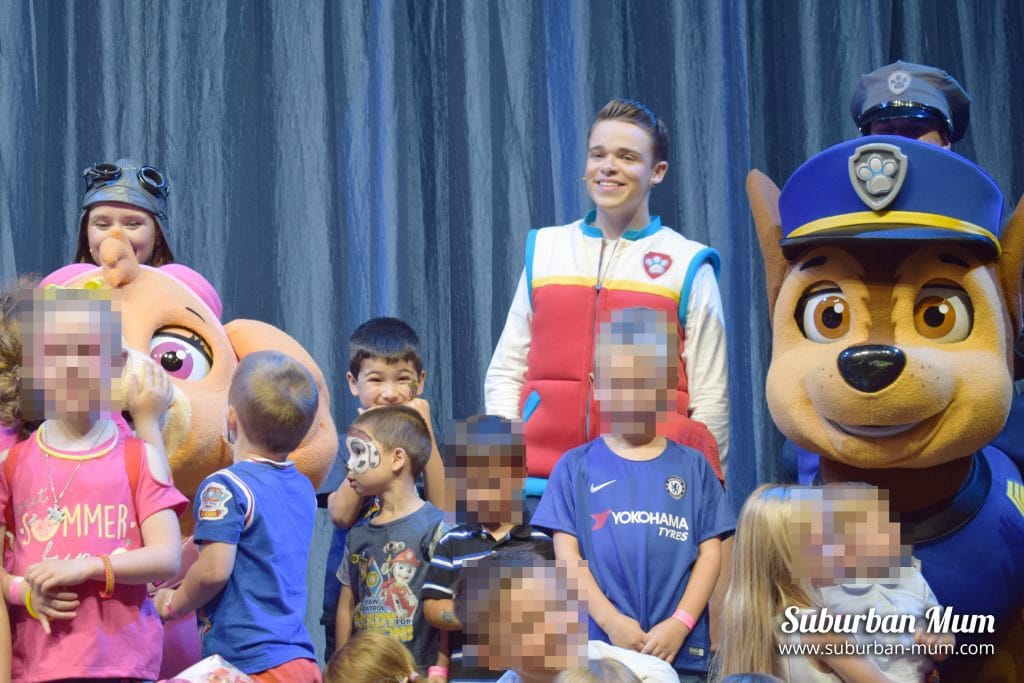 Check out our video
We made a short video of our day – have a watch to see what the show was like.
Coming to a town near you!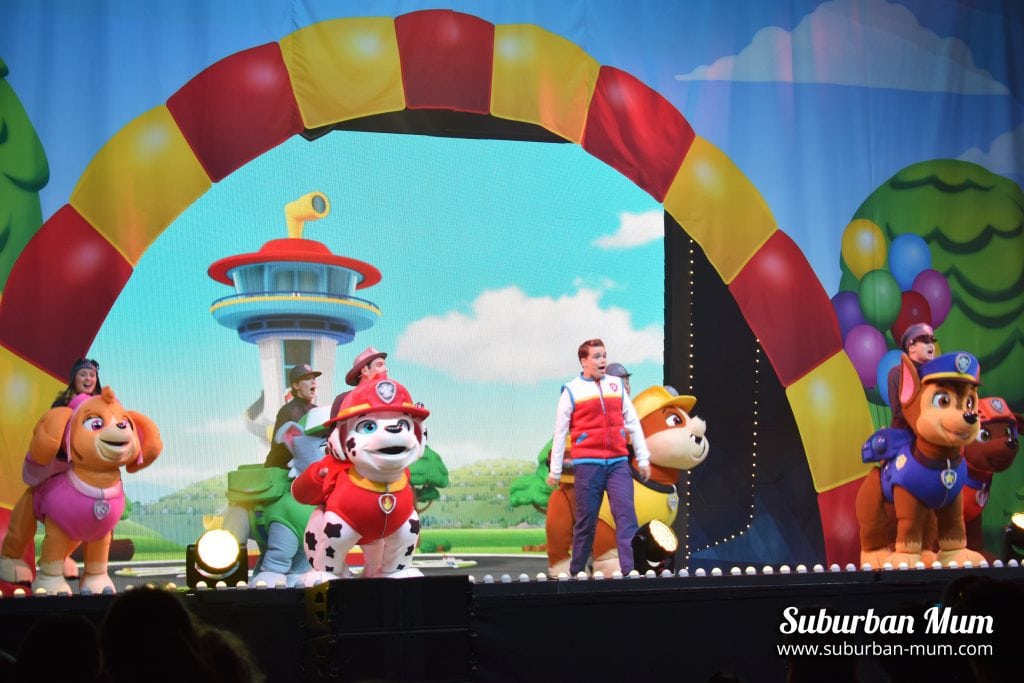 PAW Patrol Live! Race to the Rescue is currently touring around the UK until the end of August playing at the following:
9th August – Motorpoint Arena, Nottingham
12th & 13th August – Barclaycard Arena, Birmingham
16th & 17th August – Echo Arena, Liverpool
16th & 17th August – Metro Radio Arena, Newcastle
23rd August – First Direct Arena, Leeds
26th & 27th August – Motorpoint Arena, Cardiff
For more information and to book your tickets check out their website.
If your children are PAW Patrol fans then this is a must-see this summer!
*We were invited to the show at SSE Wembley in exchange for this honest review.