I snap a lot of photos of the boys on a daily basis and I have a huge catalogue of images of them growing up over the years from when they were teeny tiny babies. They grow and change so quickly, I don't think you can ever have enough photos of your kids. I love being reminded of old photos in the "featured" section on my phone too. I tend to keep the majority of the photos I take in digital form but they are also great for creating personalised gifts for friends and family too.
Personalised gifts with My-Picture.co.uk
Whether it's for adorning your walls, making photo gifts or even creating photo books to store all those precious memories, My-Picture.co.uk has you covered. Read on to see some of the products I ordered and also for a 15% discount code.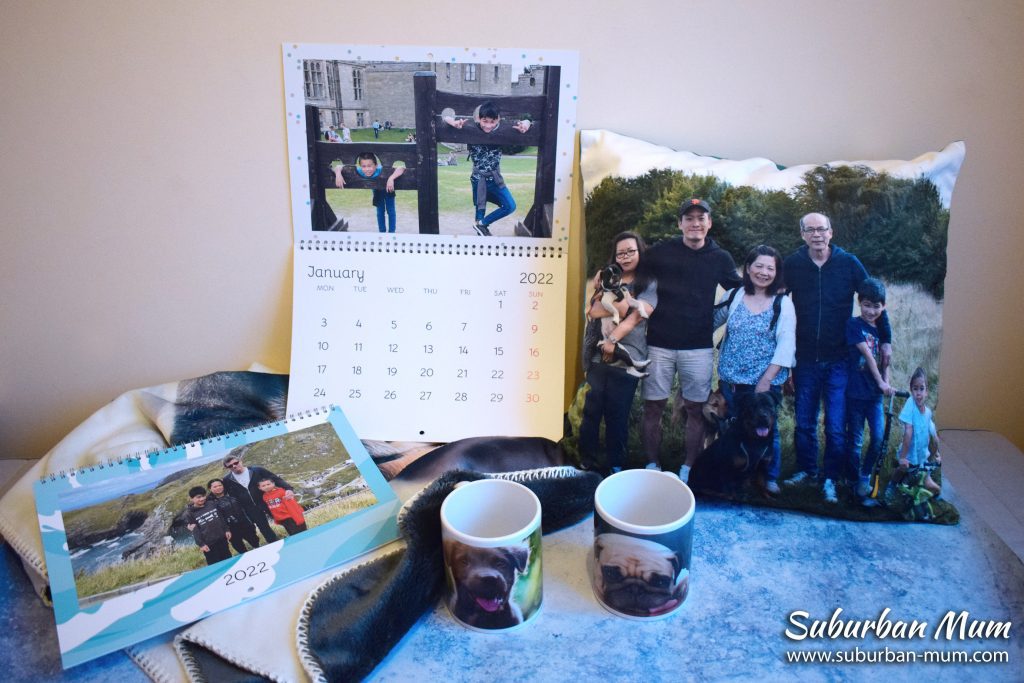 We were very kindly gifted a voucher to use on the site so we could experience the ordering process, service and quality of the products for ourselves. At the time of ordering, Christmas was looming so naturally, I ordered some gifts for my family.
Premium photo cushion
My brother moved to Hong Kong almost 10 years ago now. Usually, he comes back to the UK every couple of years but due to the pandemic, we've not seen him since 2018. I know my mum and dad miss him loads and long to have the whole family back altogether again. I thought a personalised cushion with a photo of his last visit was the next best thing and would make a lovely keepsake gift.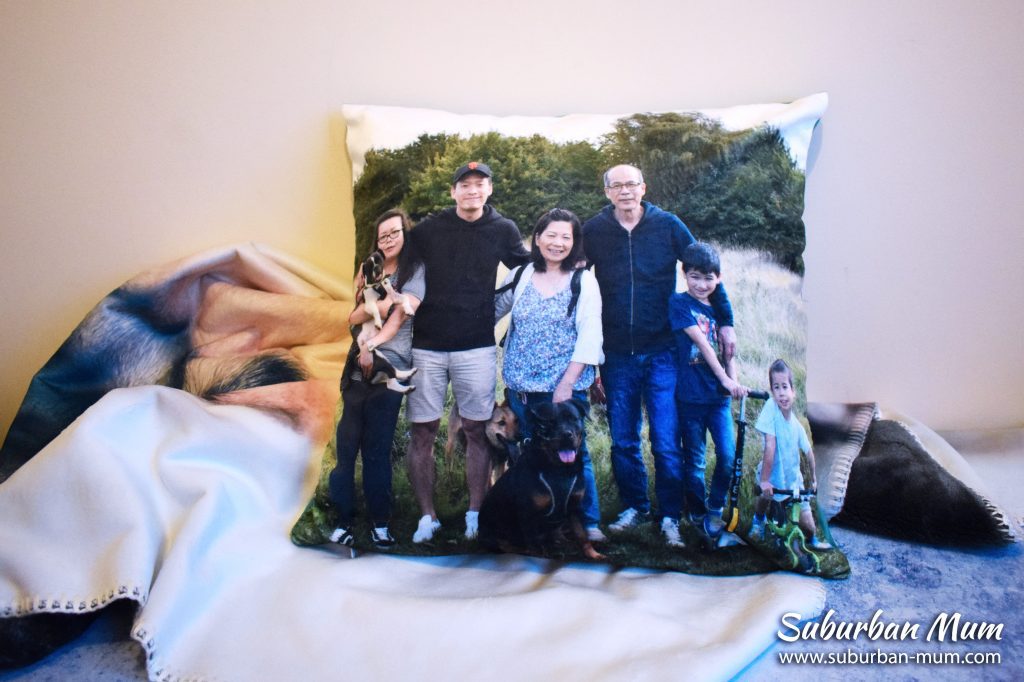 There are three different sized cushions to choose from, you can also choose to have the photo on both sides or opt to have a coloured backed instead.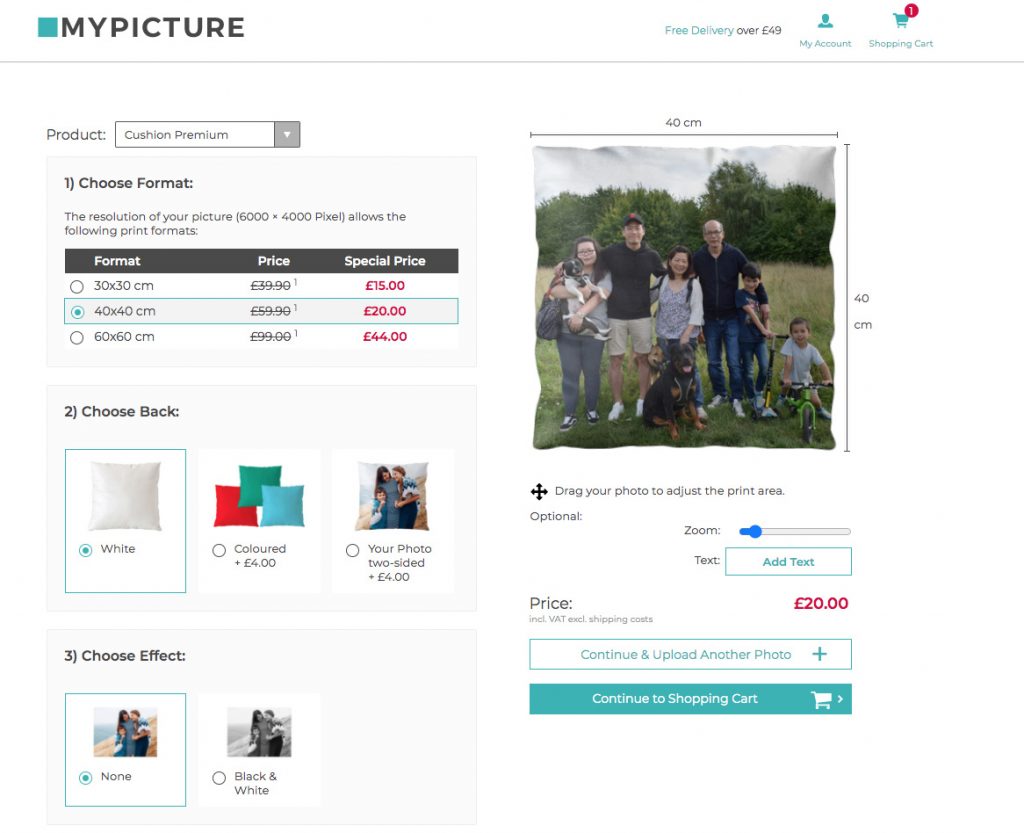 Uploading and ordering the cushion was really easy. You simply select your photo and once uploaded you'll be taken to a screen where you can preview how the cushion will look. You can then adjust the position/zoom in or out if needed, you can also choose to add text if you wish. Once done, choose the desired cushion size (I ordered a 40cmx40cm one) and pop it into your basket. The cushion cover is handmade with a zip, allowing for easy removal to wash at 30 degrees.
My mum was over the moon with the cushion when she opened it on Christmas day so it's safe to say it was a big hit!
Photo Calendar
A New Year always means a new calendar so what better way to share some of the many photos I've taken over the course of the year of the boys with my parents and in-laws in the form of a calendar?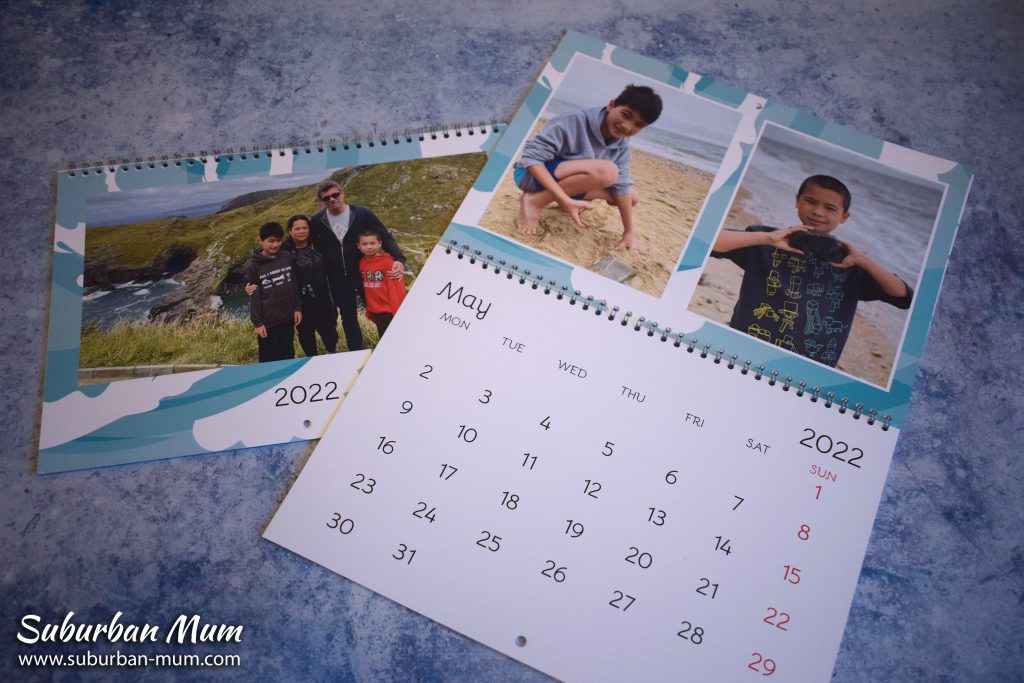 To create your design, simply choose from a selection of calendars (Kitchen, Appointment, Postcard and Desk calendar) upload your photos from either your computer or phone and get creating using the easy to use interface. You can add in background patterns and clipart as well as text.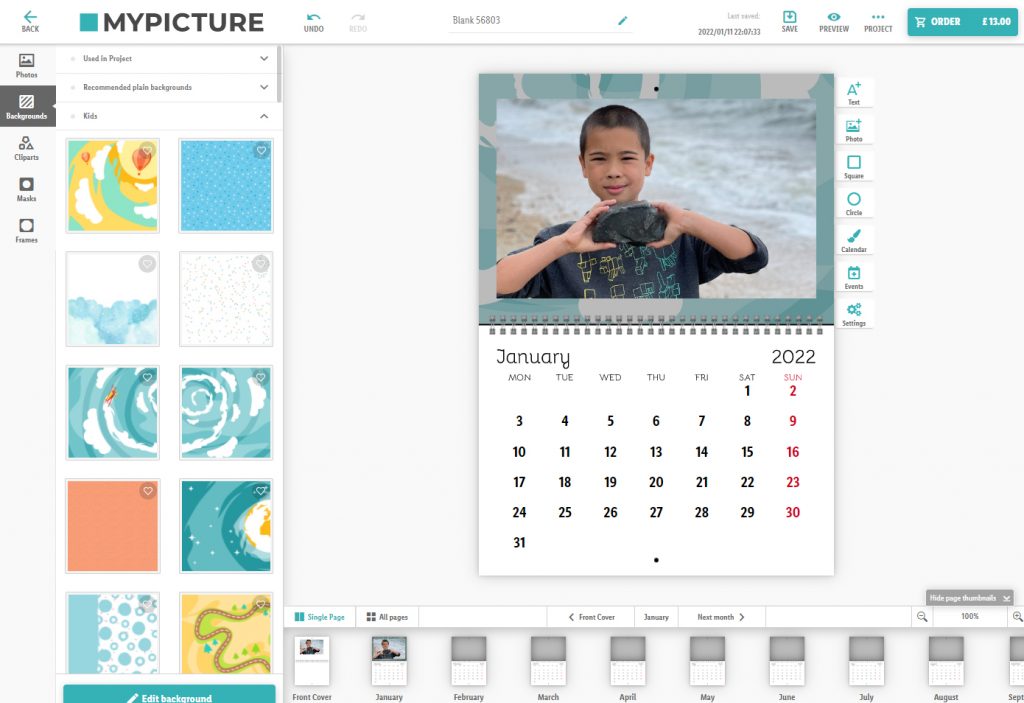 My-Picture.co.uk Personalised blanket
We love to snuggle up in blankets while watching TV in our house. We have two that the boys constantly bicker over. With M's birthday coming up at the beginning of February I decided to order him his own personalised blanket. He is obsessed with pugs so I found a super cute royalty-free stock photo to get printed onto a blanket.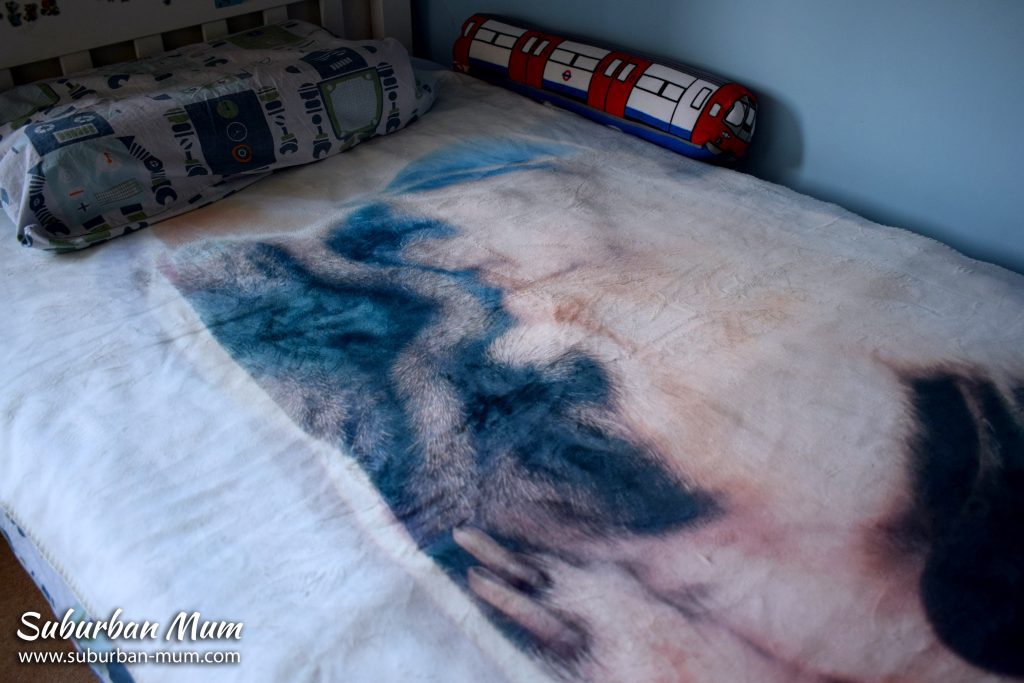 I'm really impressed with the blanket, it's super soft (which M will love) and is made from polar fleece. Fingers crossed there'll be no more arguing over which blanket to use from now on!
Photo Mugs
Finally, I ordered some new mugs for the boys – can you guess which one will be M's? There are 4 different formats to choose from, as well as a choice of either ceramic, porcelain or enamelled metal mugs. The ceramic and porcelain mugs are both microwave and dishwasher safe.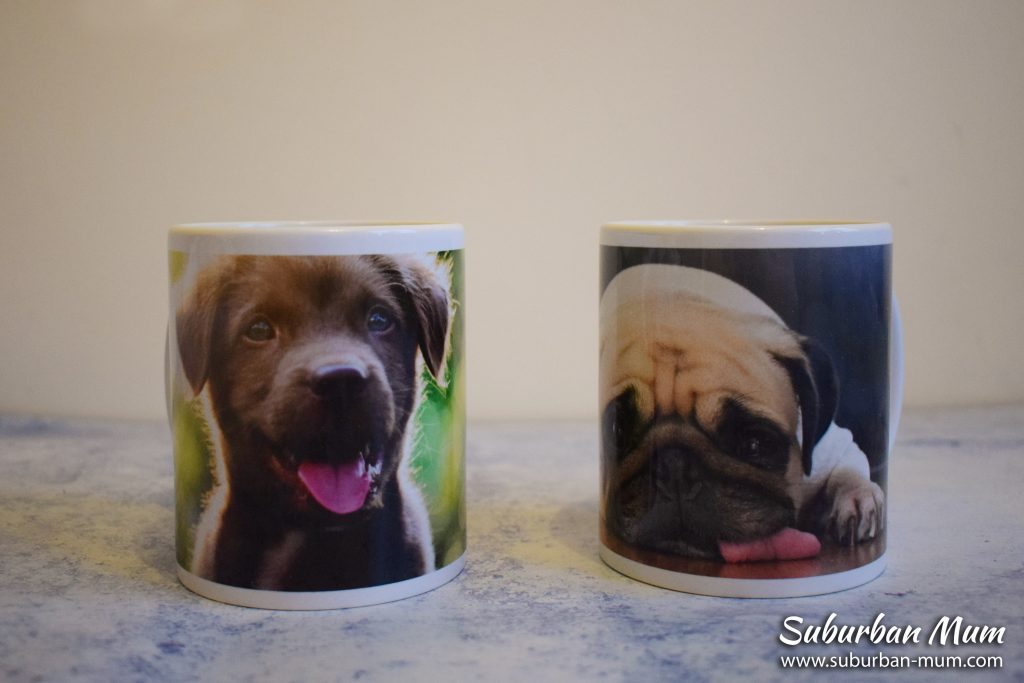 Order from My-Picture.co.uk and get 15% off!
Overall, I am impressed with the quality of products I ordered from My-Picture.co.uk. I found the ordering process simple and it was easy to follow the on-screen instructions. Delivery was also relatively quick considering I ordered the items at the beginning of December during their busiest period in the run-up to Christmas.
If you'd like to give My-Picture.co.uk a try, there's currently a Winter sale where you can get up to 80% off. However, I also have a discount code for you that will give you an additional 15% off your order(offer excludes Face Masks and MixPix). Simply use the code: SUBURBANMUM15 at checkout.