During term time, we don't get to eat together during the week. The boys will usually have their dinner around 4/5pm whilst I am on my way home from work and so Mr H and I will eat once the boys are in bed.
We always make sure we eat together over the weekend though. There's nothing quite like stuffing our bellies full of our favourite food together as a family.
The last thing you feel like doing after a busy day out is going home and cooking, but even when we head to a restaurant, choosing what to eat (when you have two hungry and tired boys in tow) can be trying.
La Famiglia Family Feast
This is where the La Famiglia sharing bowl from Prezzo comes in. You simply choose from four different pasta options (Penne Arrabiata, Spaghetti Bolognese, Spaghetti Carbonara or Penna Alla Rusticana) which is served up in a huge bowl for you to dish up to your family. On top of that, you also get garlic bread and four ice creams, all for £30 which is a real bargain!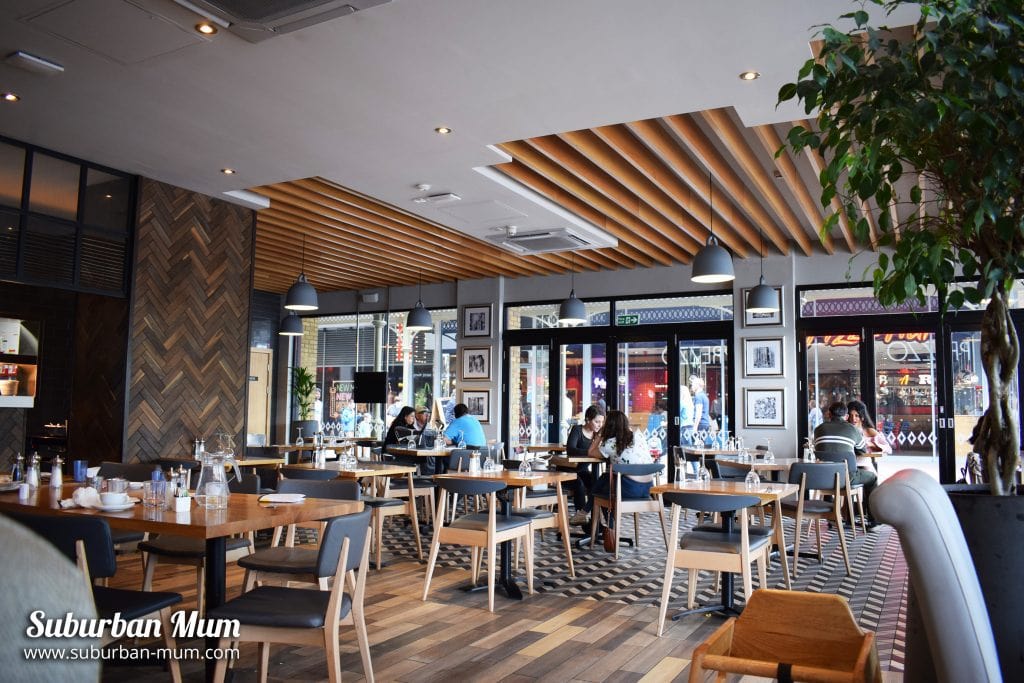 We loved the fact that ordering was easy and fuss-free. There was no reading the menu over and over not knowing what to choose and there was no food envy to be had as we were all going to be eating the same dish. The boys were happily entertained with their colouring sheets whilst we waited for our food. After a short while, the garlic bread pizzas arrived and they were huge!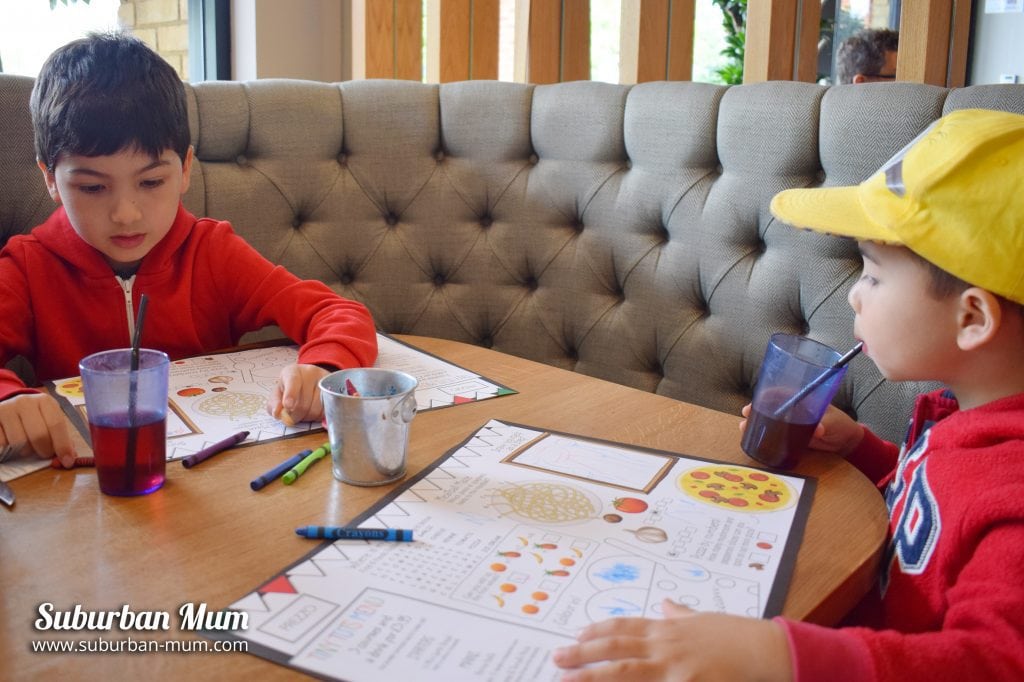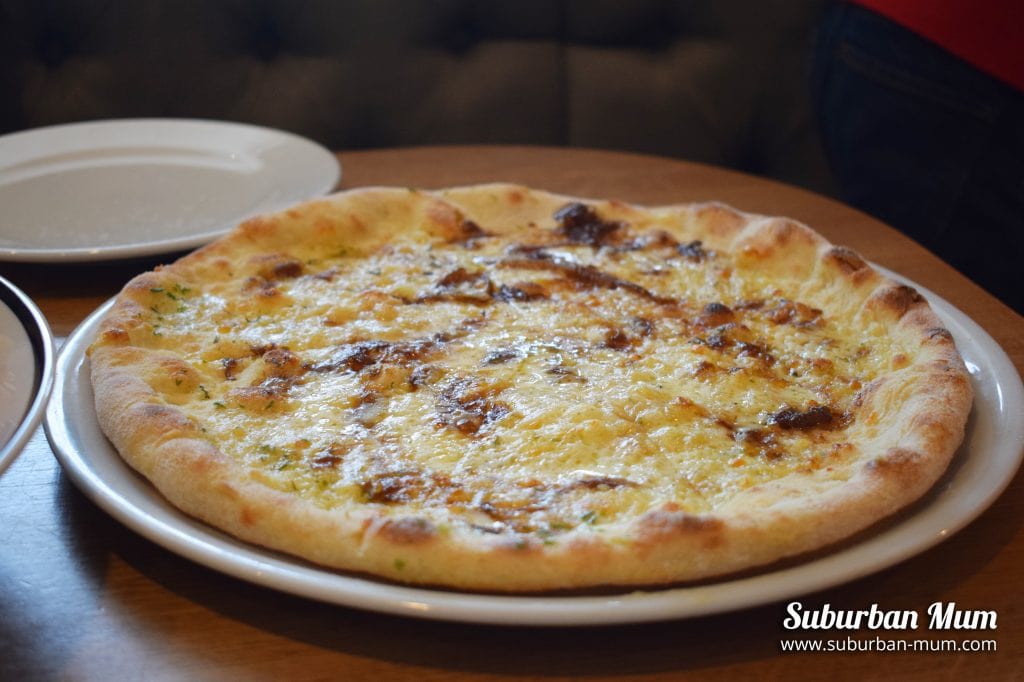 Pasta is one of our weekly staples at home and we usually have Spaghetti Bolognese. However, we decided to give the Penna Alla Rusticana a try (chicken, pancetta, peppers and rosemary in a creamy pomodoro sauce) and it didn't disappoint.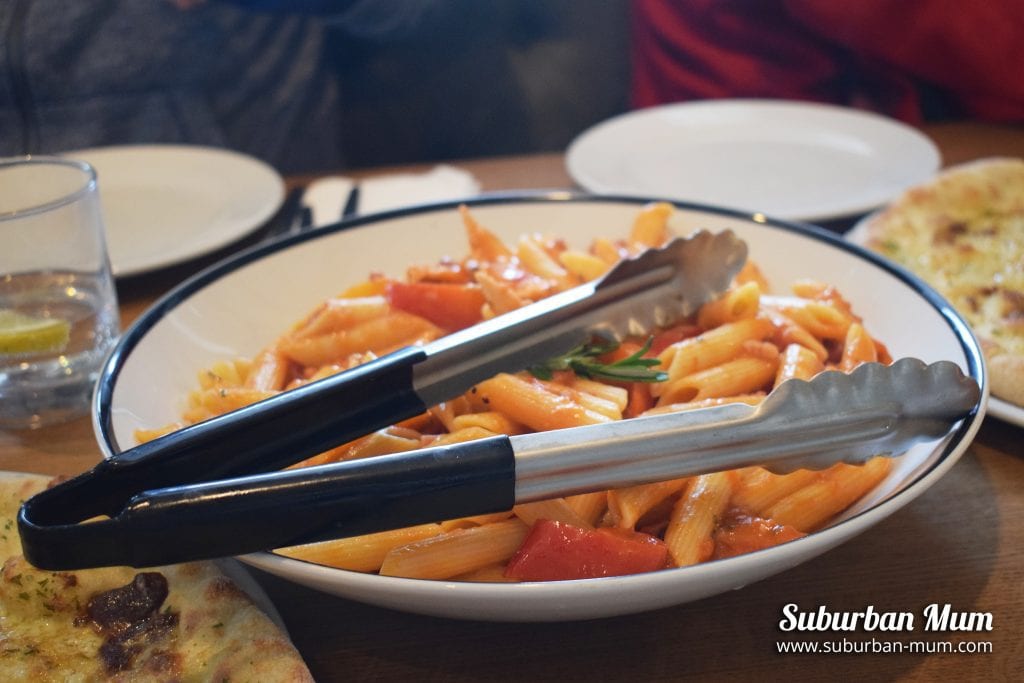 The boys loved the fact it was presented in a big bowl and Mr H happily dished them out to us all. The pasta was delicious and there was plenty to go around.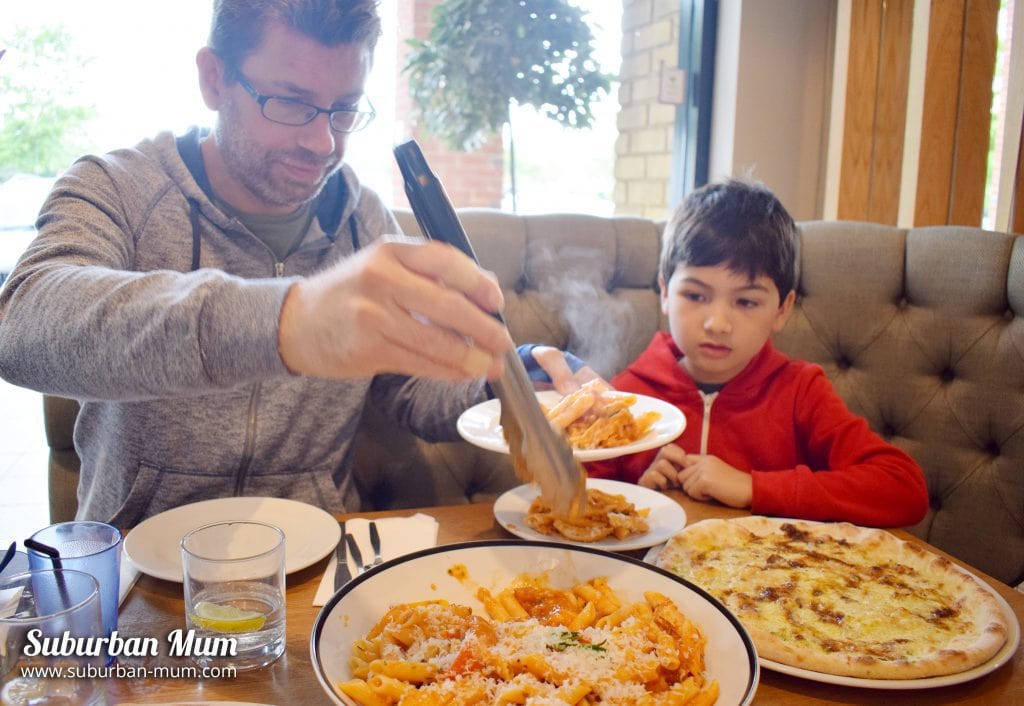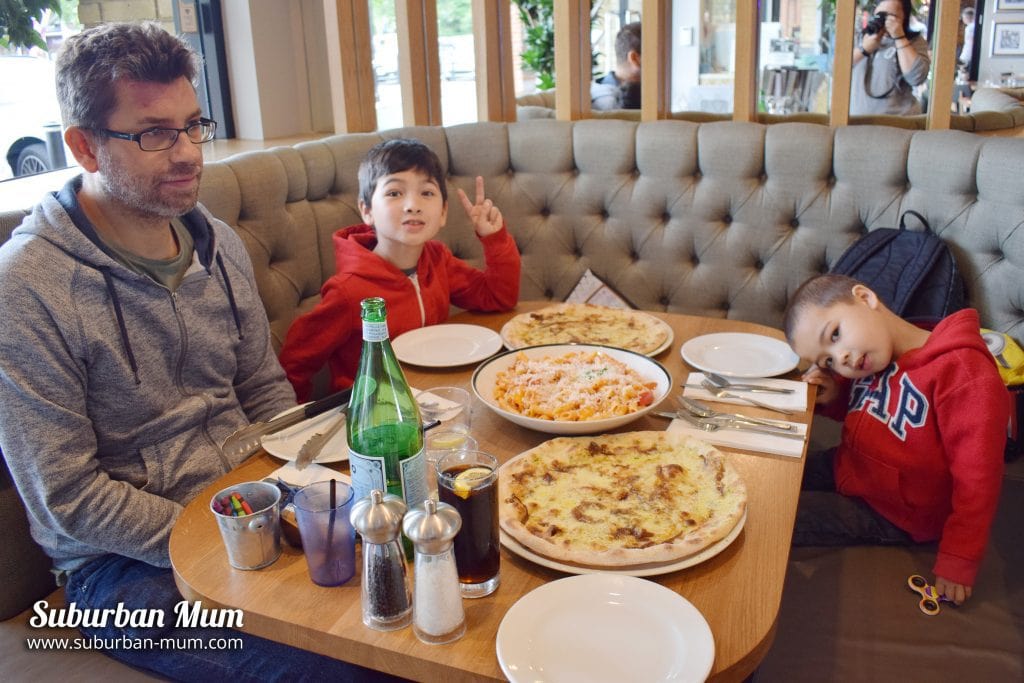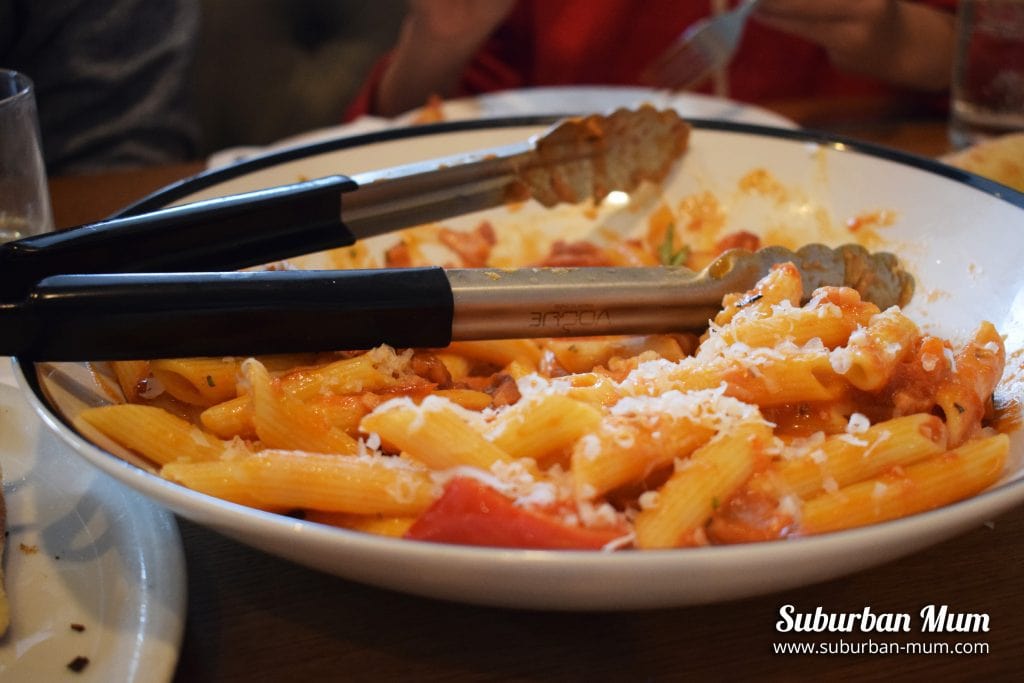 After all that food, we barely had room for dessert but how you can you refuse ice cream?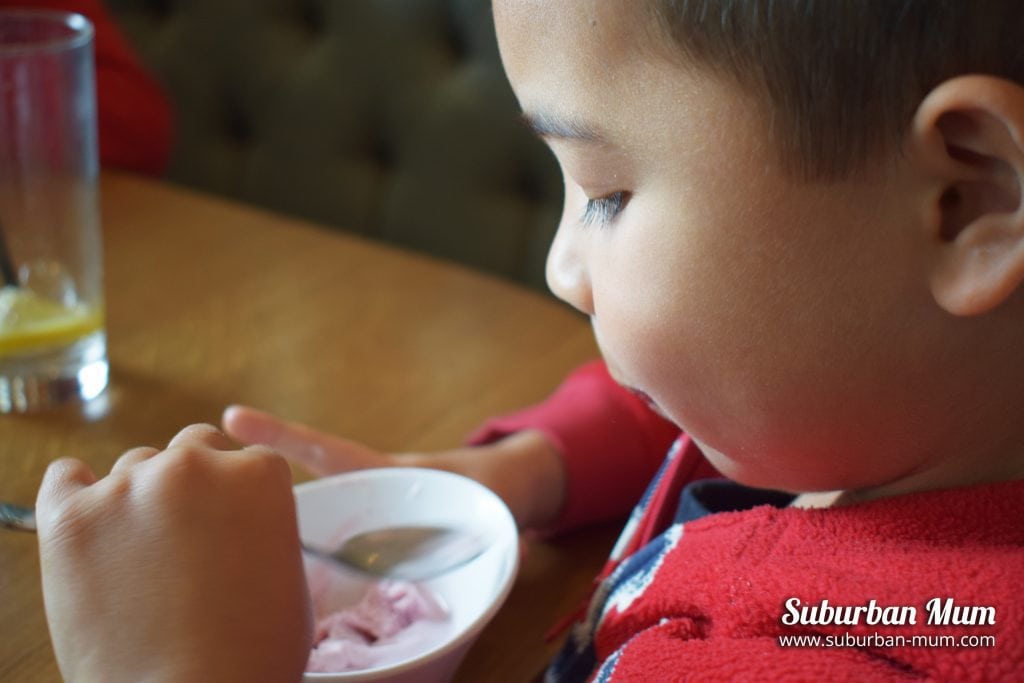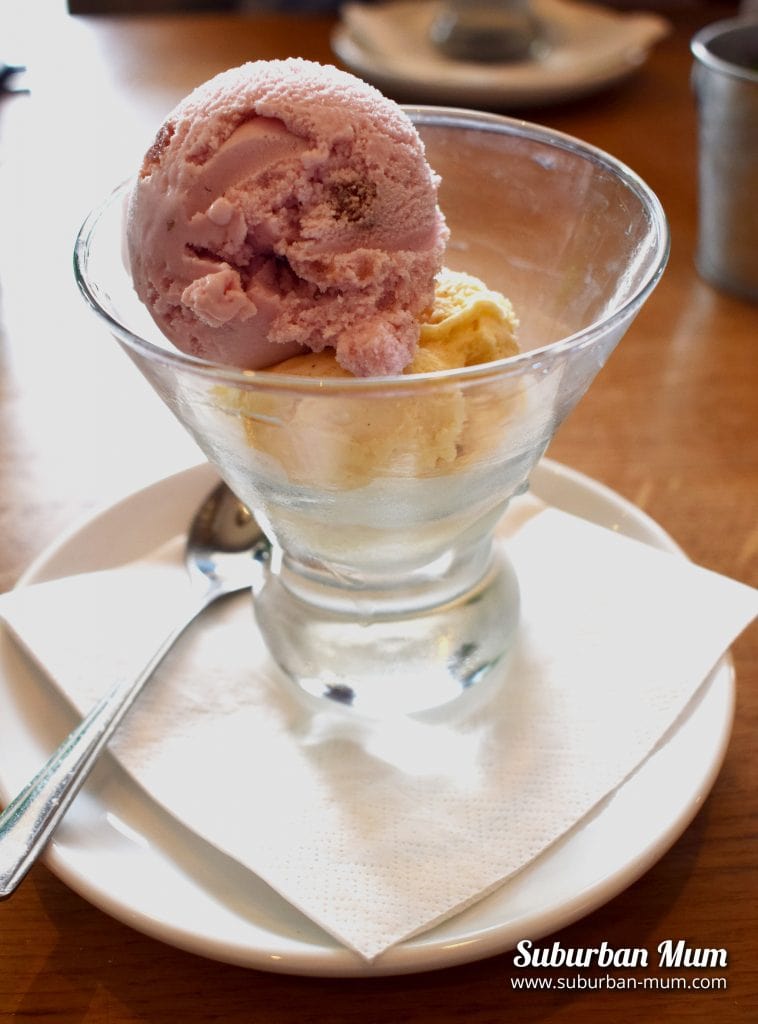 Verdict
It was our first family visit to Prezzo and I have to say we were very impressed. We absolutely loved the La Famiglia sharing bowl. I lost count the number of times the boys asked for second helpings and we ate every last mouthful. It's absolutely perfect for a family of four to share and we are already looking forward to going back again.
The Prezzo restaurant chain has over 280 restaurants across the UK so why not give the La Famiglia Family Feast a try and see for yourselves? It really is dining out made easy.
*This post is an entry for the BritMums #PrezzoLaFamiglia Challenge, sponsored by Prezzo. We received a complimentary La Famiglia feast for the purposes of this review.