Did you know that carpets should be professionally cleaned at least once a year to extend the life of it? No? I didn't either.
I'm ashamed to say that although we've been in our house for 10 years ours have never been professionally cleaned. That's not to say they've not been cleaned – I've steam cleaned them myself, but it's always been one of those things that never got to to the top of my list – until recently.
Fantastic Services is a one-stop-shop for domestic cleaning services in London and the South East and North West of England. They kindly offered us a review of one of their services and I instantly knew that I wanted to try carpet cleaning with Fantastic Services.
When we first moved into our house, we chose light beige carpets for the whole of our upstairs and although they still look like they are in a reasonable condition they would most definitely benefit from a deep clean.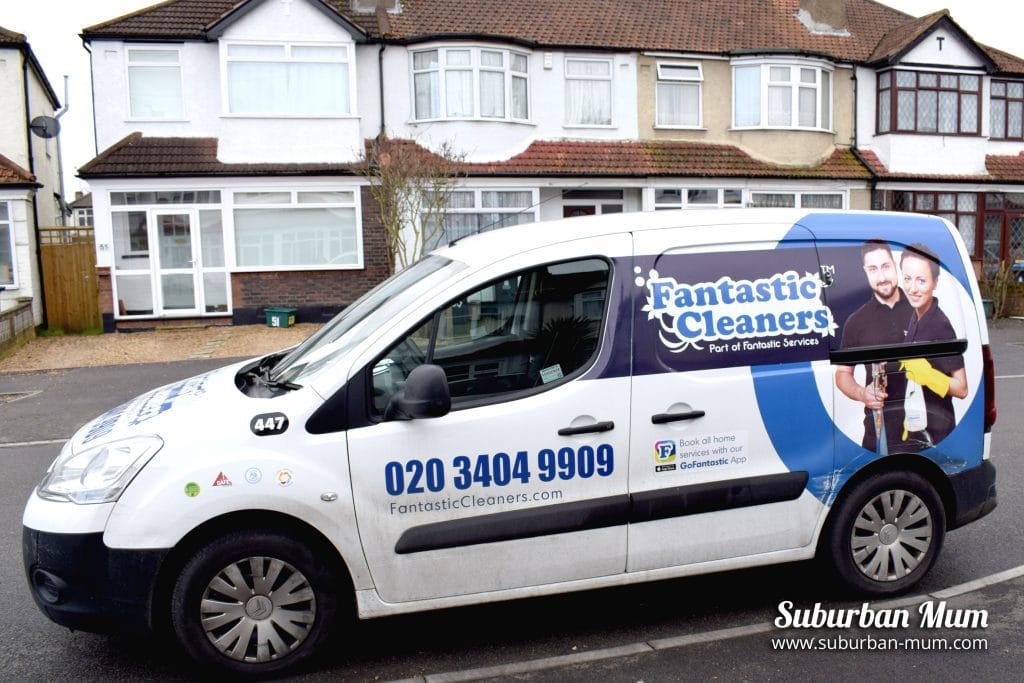 Carpet Cleaning with Fantastic Services
Our cleaning technician happened to have a cancellation beforehand so called to asked if he could come and start a little earlier which was fine by me. He arrived a little after midday.
I wasn't sure what to expect having not had the service before but as soon as he entered the house he put foot guards onto his shoes and asked to see the areas in which he would be cleaning. We were having our stairs, upstairs landing and three bedrooms (two doubles and one single) cleaned which according to the technician would take roughly an hour.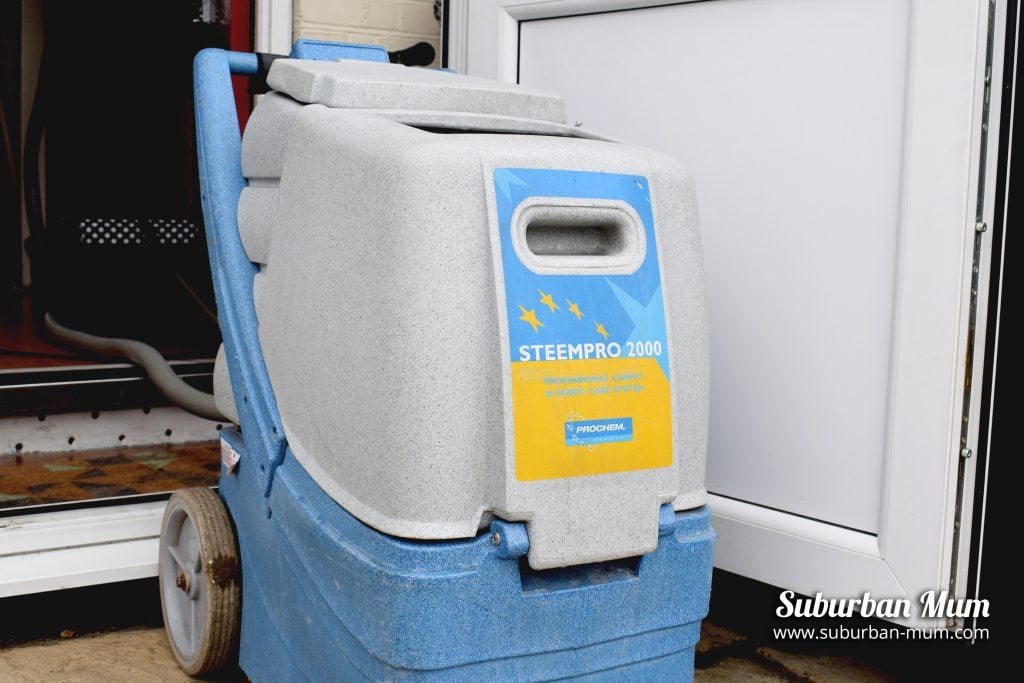 In preparation for carpet cleaning, I spent the morning clearing the bedroom floors of clutter where possible. The technician was happy to move small items around to clean as much visible floor space as possible. He used a hot water extraction cleaning technique which is also known as steam cleaning.
The carpet is vacuum cleaned first before pre-treating any visible stains (more on that below) It's then deep cleaned with a mix of detergent and hot pressurised water which is distributed from a nozzle. Some cleaning companies use eco-friendly detergent sheets as they provide a long-lasting scent and don't have harmful effects on the environment.
I honestly wasn't sure if he was able to have the whole of upstairs cleaned in an hour. True to his word, in just over an hour I had super clean carpets!  The carpet is a little damp for a couple of hours after the clean but you are still able to walk on it comfortably. We threw our windows open to help with the drying process and by the evening, they were completely dry.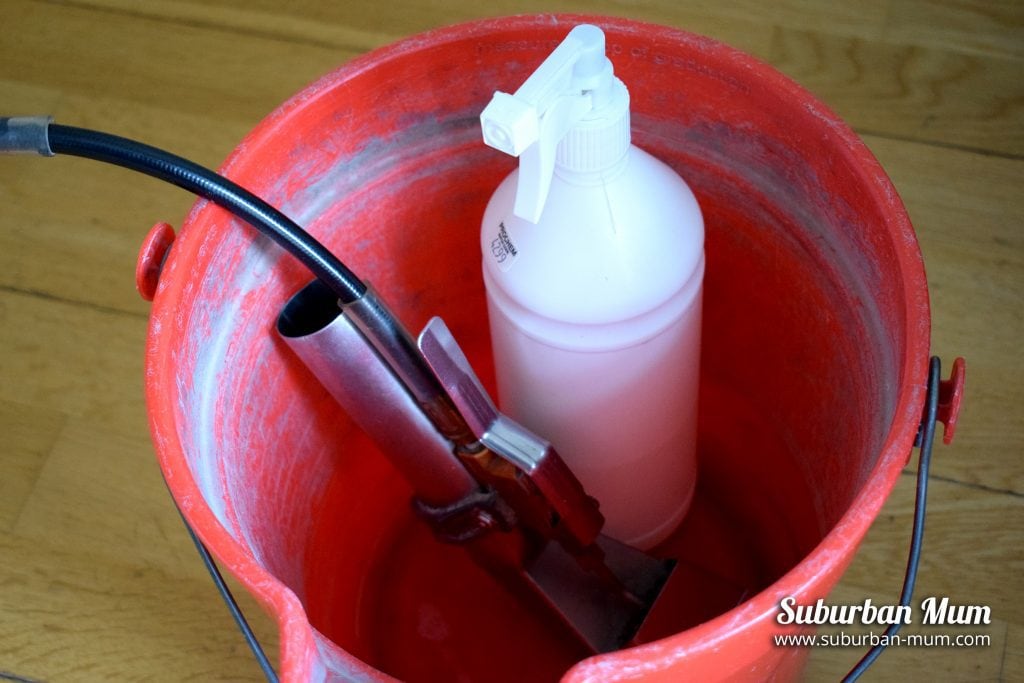 Nail polish stains – gone!
I had a little nail polish accident in our bedroom last year and although I managed to dull the colour of part of the satin with pure acetone it was still visible and I never got round to doing the other stains. I mentioned these stains to the technician and he said he would do what he could to take out as much of the polish as he could. I was very surprised to see that not only had he managed to treat the stain – there was no sign of it on the carpet at all! He managed to remove all of the polish. Considering it'd been there since June last year I was super impressed!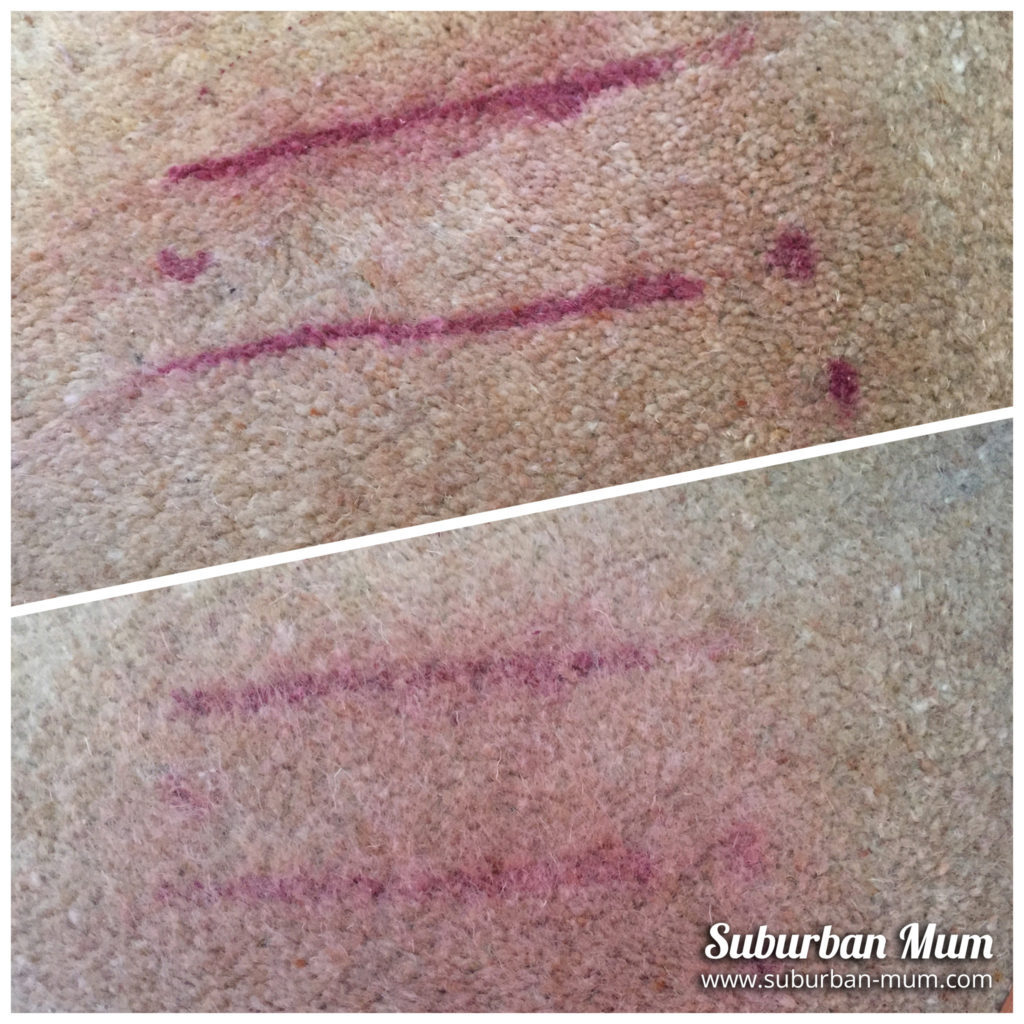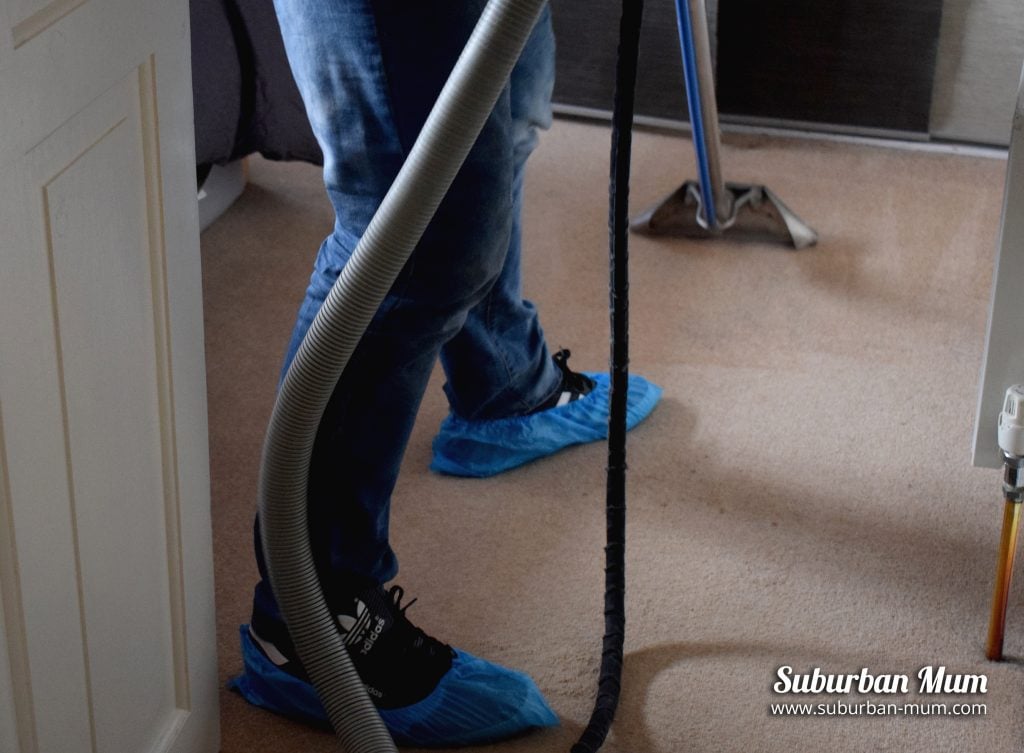 Overall, I am really pleased with the results – in just over an hour, our upstairs instantly looks cleaner and the carpet smells much nicer too. I would most certainly be looking to have this done on a regular basis and at just over £100 for this service, I think it is worth every penny.
Receive £10 off your first booking!
You can book Fantastic Services for a one-off clean or go the whole hog and have your windows and upholstery cleaned too. Booking services can be easily done online.
By using my promo code Suburb10 you will receive £10 off your first booking!
For those that are always on the go, the GoFantastic app can be downloaded and is available for both Android and iOS. Booking via the app takes less than 30 seconds!
T&Cs:
10 GBP off first booking. Cannot be combined with other deals and promotions. Does not apply for regular and one-off domestic cleaning. Min charges apply. Subject to availability and area coverage. Valid: from 8th February to 31st December 2017.
*We were offered Professional Carpet Cleaning from Fantastic Services in exchange for this post. All opinions are my own.