For many of us, our bedroom is not just a place to sleep but is also a place of sanctuary, a place of peace from the hustle and bustle of everyday life. There's something about entering your bedroom and shutting the door at the end of a long day of school runs, errands, work, gym or whatever it is that seems to totally fill your day from morning until night – leaving you with barely a moment's peace. I'm as guilty as anyone of failing to put away washing for a few days or just not finding the time to make the bed in the morning, but if your bedroom isn't a comfortable, cosy space, it can actually impact on your ability to relax and therefore affect your sleep. If you want to redecorate your room, or even just rearrange it so it feels more homely, you can often be put off by the price of buying new furniture/hiring a decorator, but it doesn't have to be as pricey as you think.
Here are a few tips for reinventing your bedroom, without breaking the bank in the process.
Put on your Overalls
One of the most expensive ways you can go about decorating is hiring a painter. A lot of people do it because understandably, they want the job done perfectly and don't believe they can do it themselves to a professional standard. However, with the right tools (paintbrush, roller etc) and a little help from friends and family, you can do a pretty great job at painting a once dull room and transforming it completely. The size of your room will depend on the colour paint that you go with. For smaller rooms, try something a little lighter in colour as this will make the room appear bigger and less claustrophobic. Similarly, if you have a larger bedroom that can sometimes have a drafty feel, then maybe a warm colour such as a red berry, burnt orange or plum would make the room feel cosy like a bedroom should. Remember that you don't need to paint all of the walls and sometimes a pop of bright colour on one wall can make all the difference you need.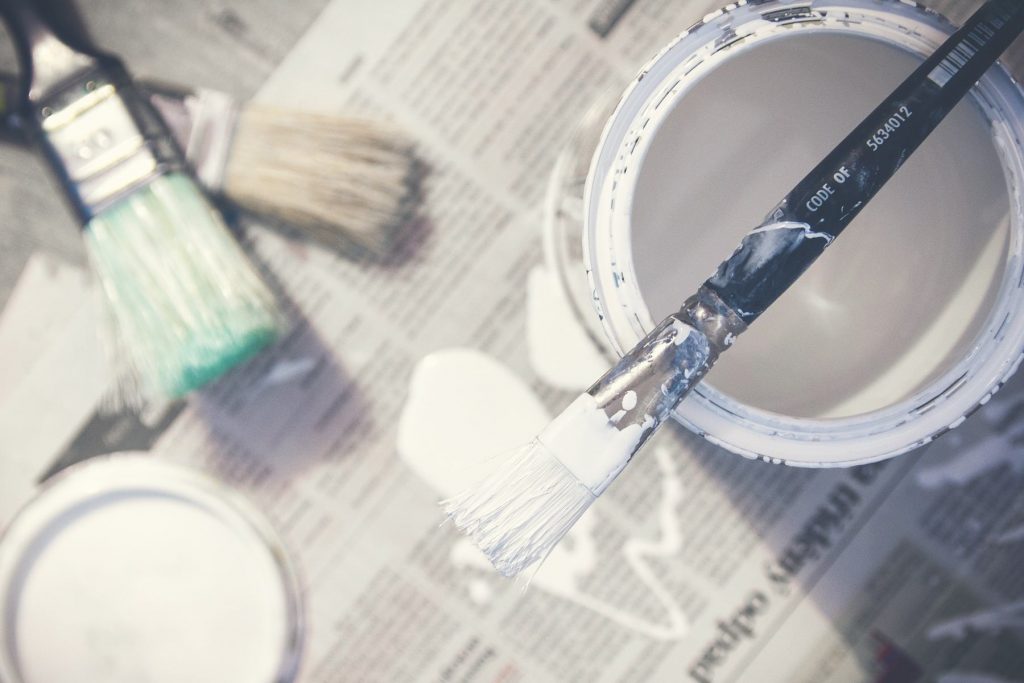 Lighting Options
Not only can lighting dramatically change the size, shape and overall dimensions of a room, it can also create a relaxing, chilled out atmosphere and contribute as décor. On top of all this, lighting is also known to be a strain on electricity bills if used regularly. If you are using regular halogen light bulbs in your bedroom then you might want to consider switching to an LED alternative. Not only are they just as bright, they use a lot less energy, meaning you will save a hell of a lot on those annoying energy bills in the long run. LED lighting is often associated with ugly, commercial fixtures but there are tonnes of great designs to choose from (including spotlights and wall lamps) that will be pleasing aesthetically whilst putting money in your back pocket at the same time.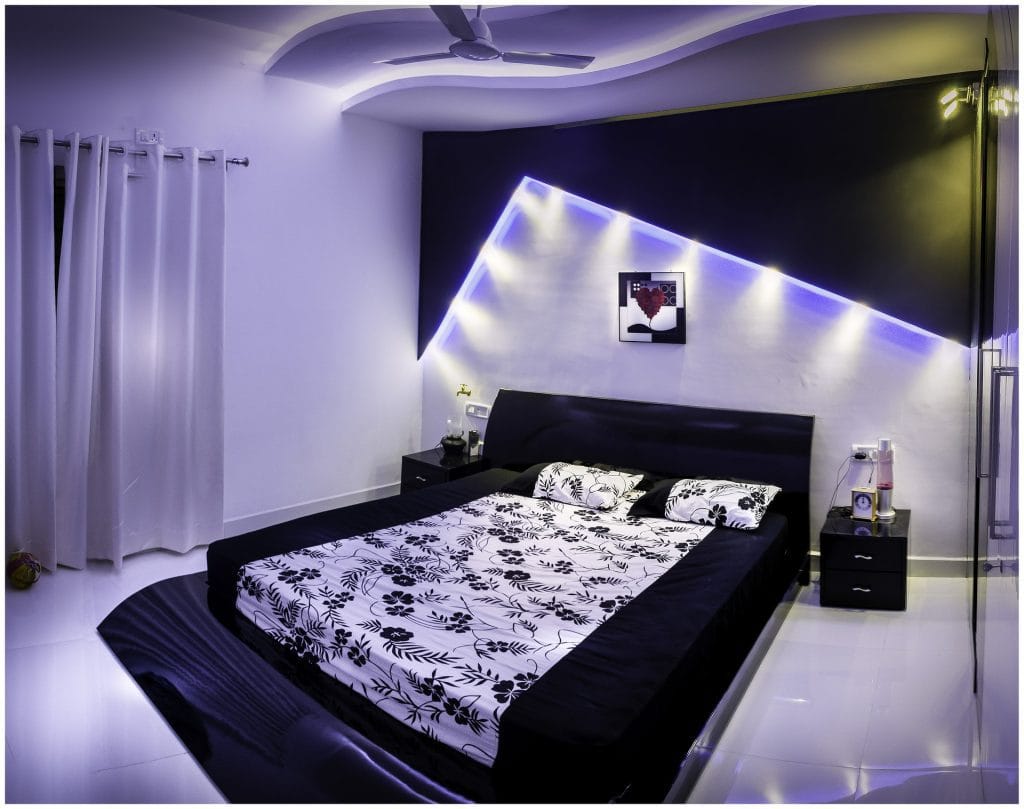 DIY
As I mentioned earlier, the whole 'DIY' concept can be a little daunting with the risk that you might mess everything up. However, with Shabby Chic being all the rage at the moment, you could stay bang on trend just by being a little DIY savvy. Pimp up or 'upcycle' old furniture in your bedroom (chest of drawers, a nightstand, an old chair) with a lick of white (or whatever colour takes your fancy) latex paint. Using a lighter colour for the base and then thinly painting over a darker colour can also work well. For the best effect, you can strip the original covering so you are painting on bare wood. The finished result will be rustic, shabby, bang on trend and will cost very little!
Work the Floor
If you have nail varnished stained carpet, scruffy laminate or simply just really dark and dull flooring, it can really impact the overall look of your bedroom. Why not buy a bright rug to brighten things up? It doesn't have to be your fancy John Lewis/Next Home types and many bargain stores such as Wilkinson's do really nice ones for a fraction of the price. Shopping round to see where you can get the best value for your money is always a good idea.
Remember, if you already have a bright and 'busy' room, don't go for anything too patterned – there is definitely such thing as over-decorating!
*Collaborative post
You might also like: