As a Designer, I'm used to designing many things – from stationery, leaflets and business cards to digital graphics and websites. I've also used a lot of Printing companies in the past to have items professionally printed for clients.
I was recently offered the chance to review some Aura Print business cards and the timing couldn't have been better. With conferences and events opening back up I was in need of some new business cards to have ready to hand out.
About Aura Print
Aura Print, which was founded in 2007, take pride in delivering a range of printed products to local companies as well as to a diverse selection of companies across the globe. Their friendly and talented team make you feel like they're your local printer no matter where you're ordering from. Aura Print's main aim is to provide high-quality print at a reasonable price. They offer a range of products from die-cut flyers and leaflet printing to brochures, banners, invitations and signage.
Colour Core Business card from Aura Print
Aura Print have a number of design options. If you're not quite sure what style or design you're after you can order personalised business cards made with their designer's assistance. Alternatively, you can use the Business Card Maker to upload your own artwork.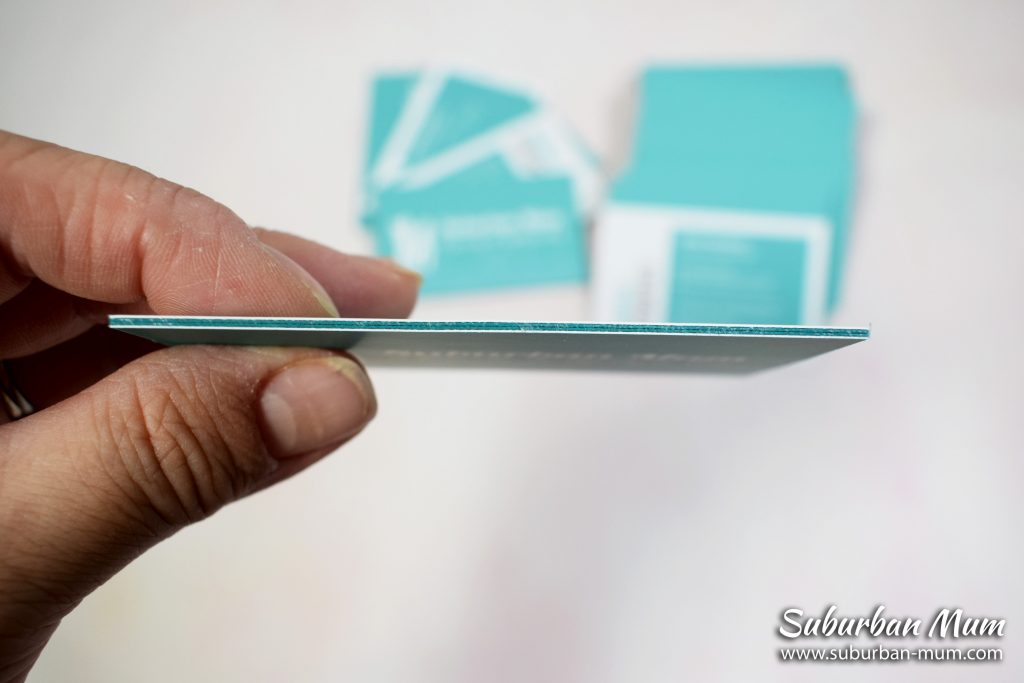 I already had a business card design so I chose the style of the business card I wanted before uploading my artwork to the site. I decided on the Colour Core Business card which has a lovely thick coloured edge. You can choose from a range of 16 different colours depending on what complements your design as well as the option to choose either a rectangular or square-shaped card and or whether to add in rounded corners. Once I was happy with all my options, I was sent a final PDF to check everything was correct before it went off to print.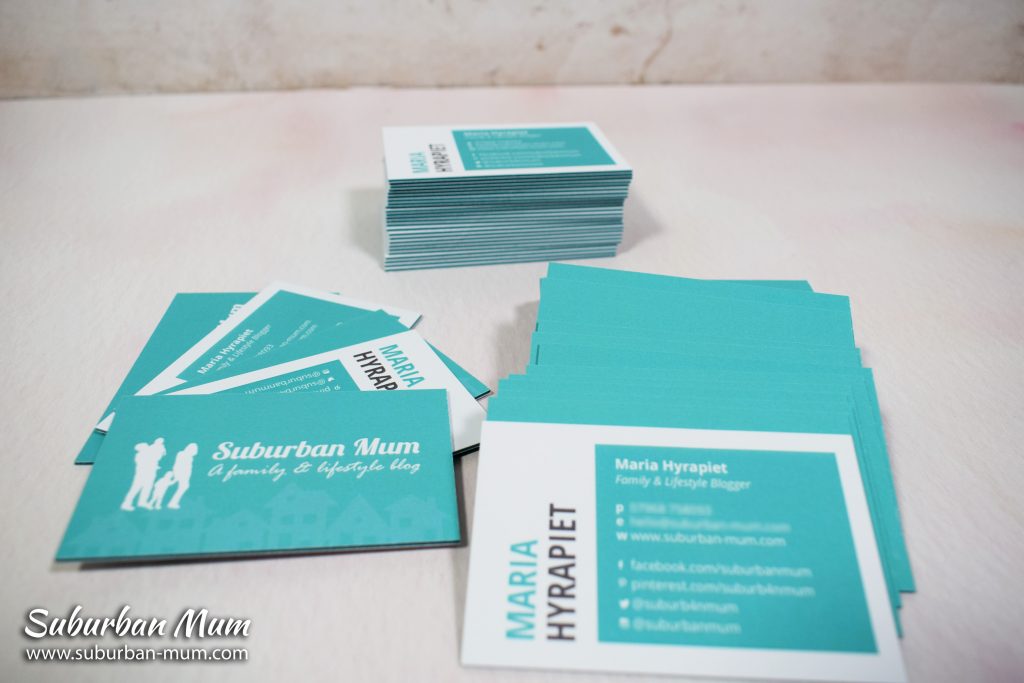 My thoughts on Aura Print Business Cards
I was really impressed with the quality of the business cards. They feel great in your hand as they are luxuriously thick and sturdy and feel weighty in your hands. I love the pop of colour on the edge too as this really makes my business cards stand out. The price of 250 Colour Core Business Cards is just under £63 for 250 cards which is really reasonable.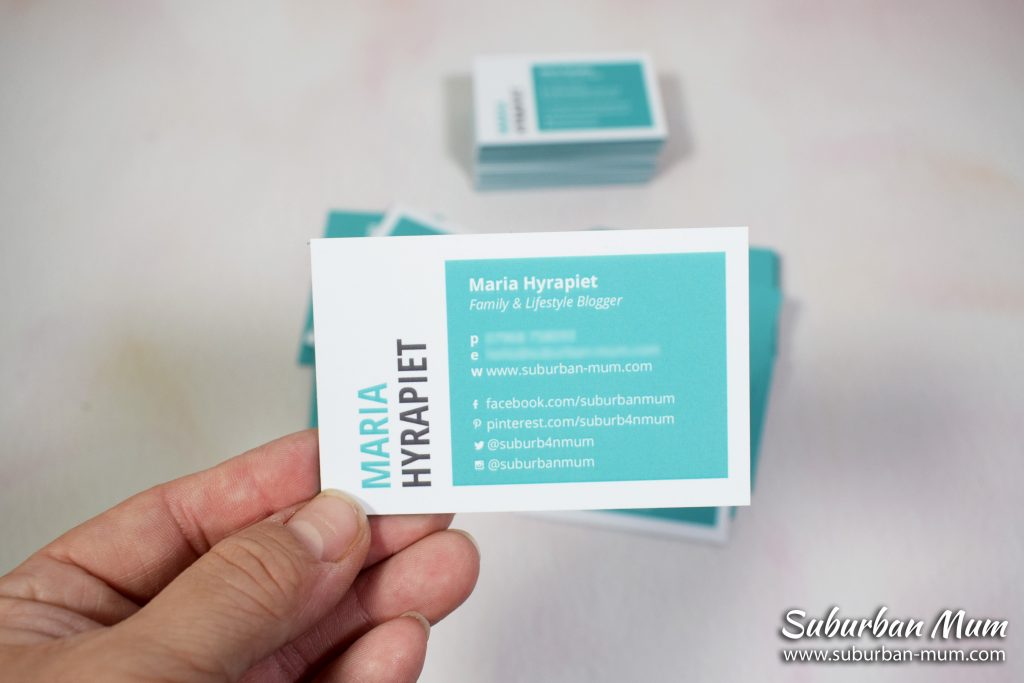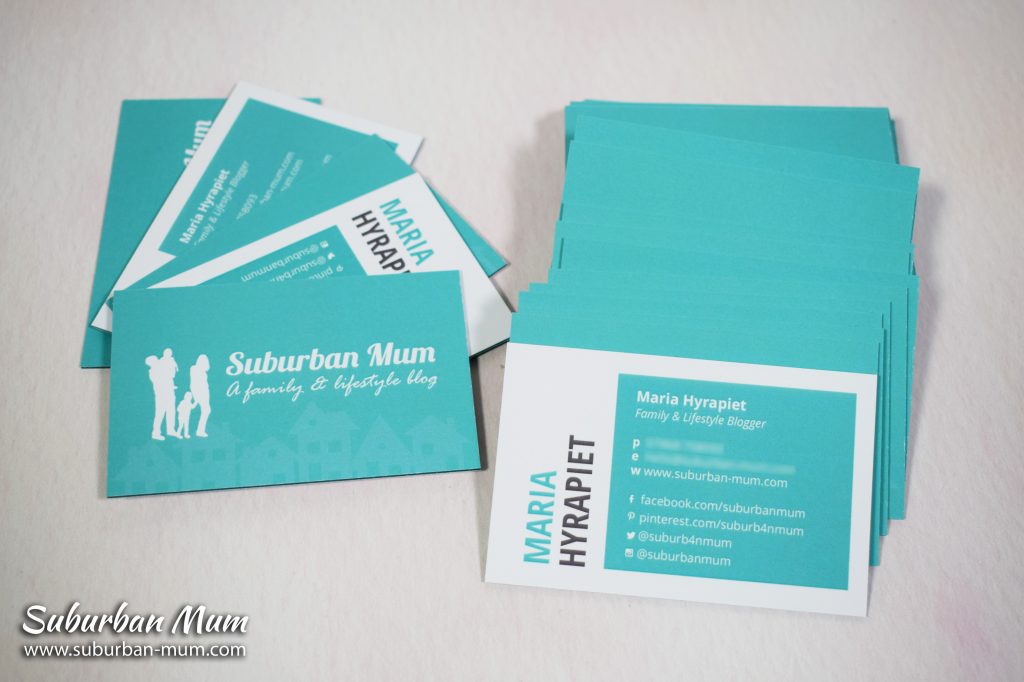 As a Blogger, I hand my cards out at blogger events to brands or small businesses I meet who may be interested in me helping them introduce their brand to my followers. I also add them to packages when posting out my giveaway prizes. You always want to make a good first impression when handing out your business cards and these ones from Aura Print will definitely do the trick.