We live quite close to Kew Gardens and for the last few years, I have wanted to us to visit Christmas at Kew but never quite got round to booking it. This year we were very lucky to be offered review tickets.
We organised to visit three days before Christmas, and it couldn't have been more perfect. Christmas at Kew offers a festive after-dark experience through the gardens with a trail that is lit up beautifully.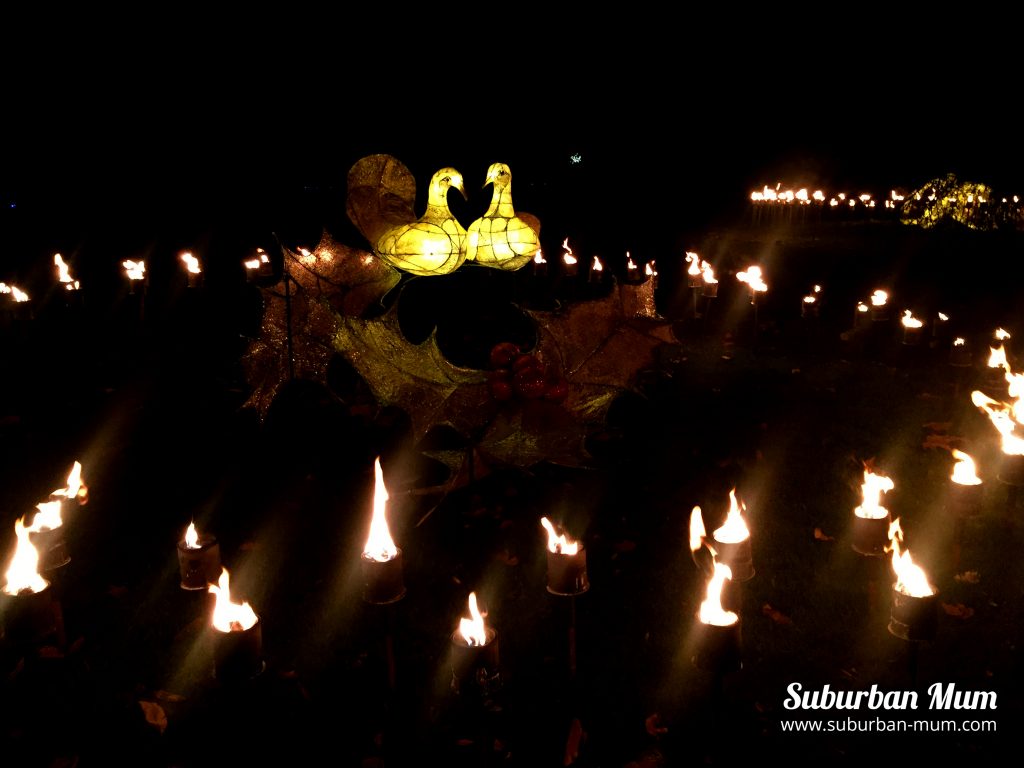 There are ticketed time slots that start from 5pm, with 8.15pm being the last entry and the gardens closing at 10 pm. I've not been to Kew Gardens for a long time, so I was a little wary about where we were going to park as we hadn't pre-booked parking in advance. I needn't have worried, there was plenty of off-street parking spaces just a short walk from the main entrance (Victoria Gate) on Kew Road.
We opted for the 7 pm timeslot, and once we'd shown our tickets on entrance we were left free to follow the trail at our own leisure. The boys decided to pop their Santa hats on before we left the house, making it a little easier for us to spot them! Although the weather was quite mild to start off with, it did gradually get colder as we walked through, so I would advise making sure you layer up.
Christmas at Kew aims to show off the gardens at night with eight installations along the mile-long trail. We saw trees decorated with crystals, a fire garden and the tunnel of lights with over 60,000 animated lights.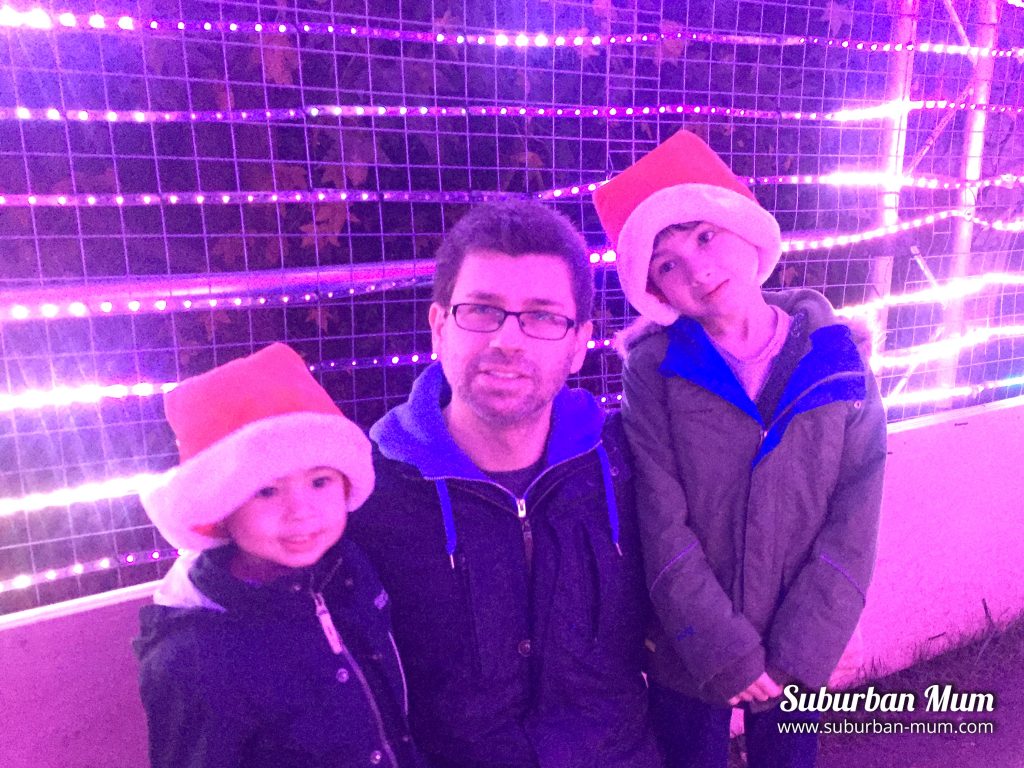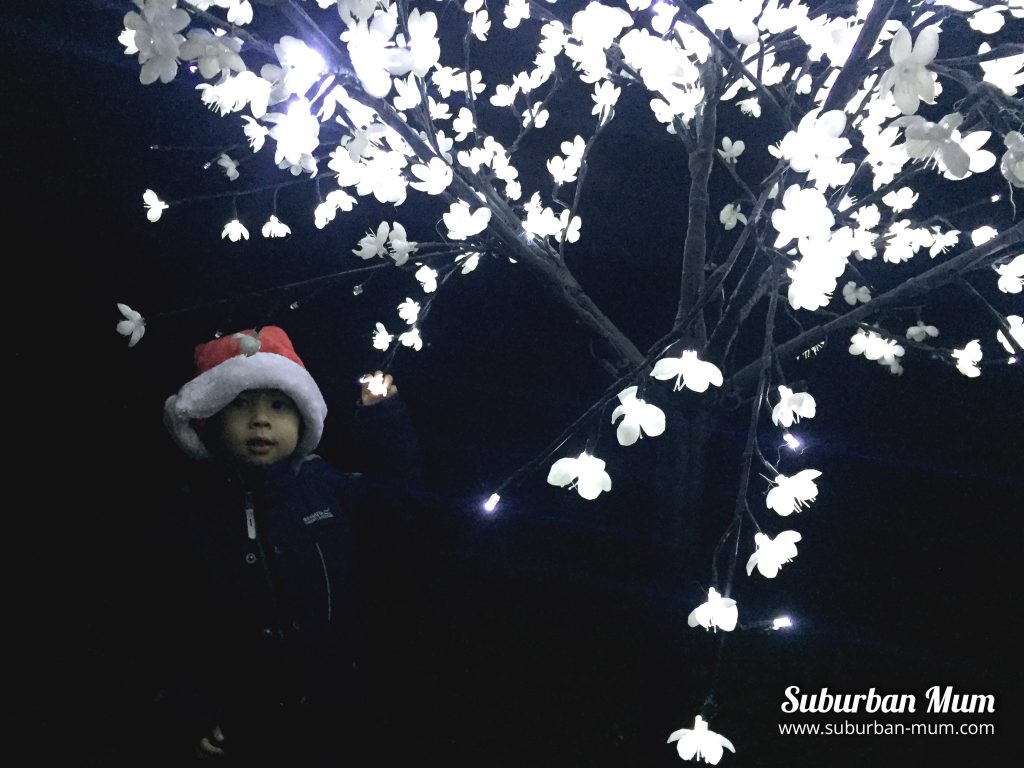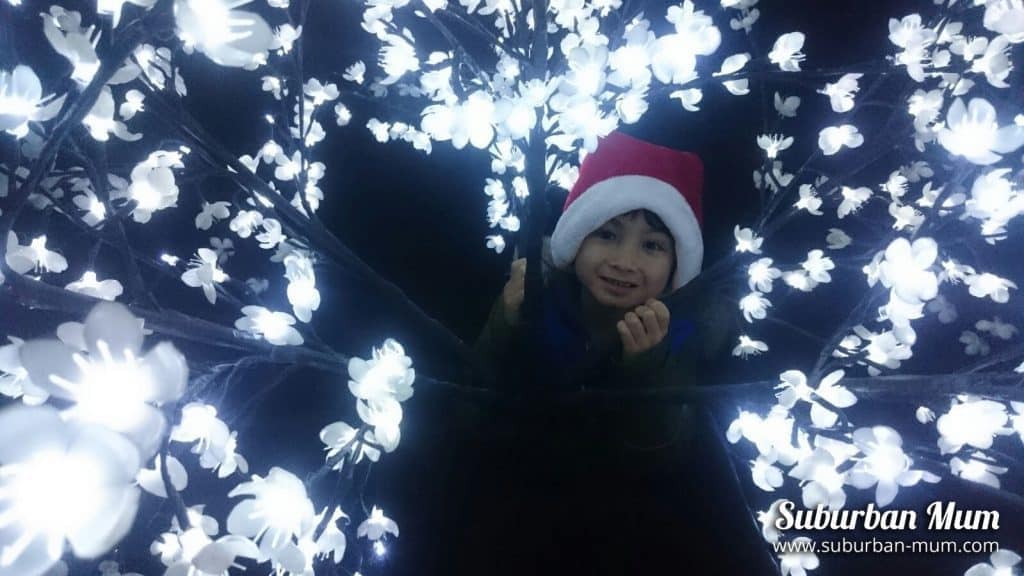 There is a halfway point where there are some rides for the children to enjoy (these do cost extra) We skipped the rides in favour of a Belgian chocolate waffle and some hot chocolate to warm us up a before continuing with the trail.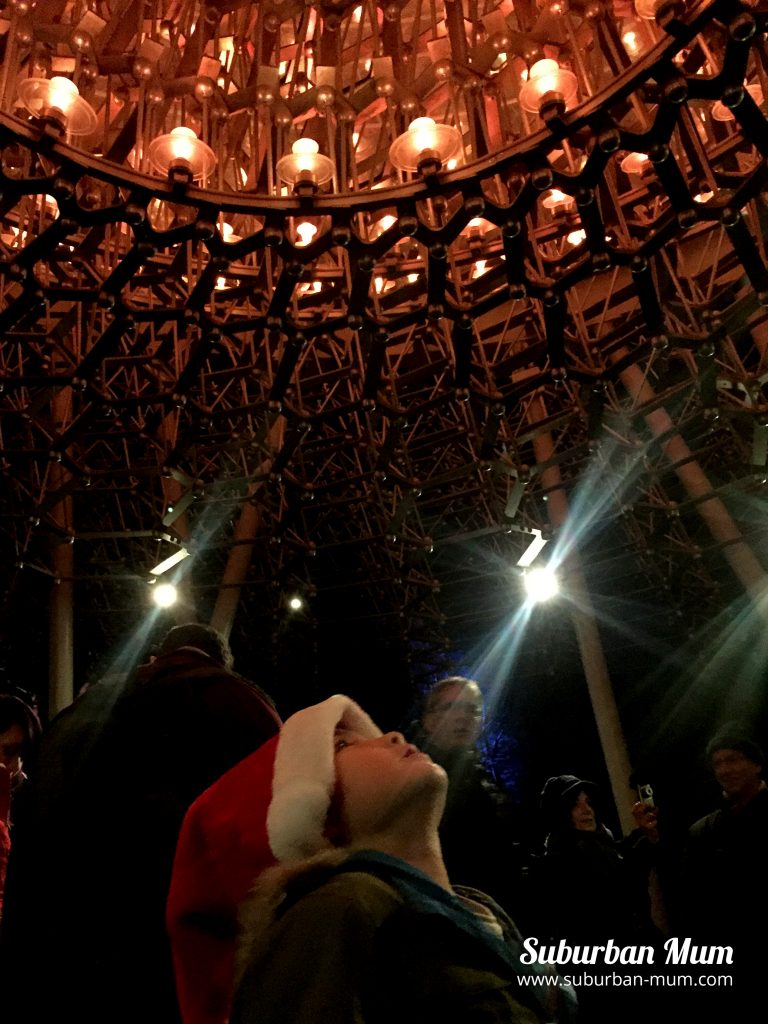 Along the way, we spied a spot to toast marshmallows – another chance to warm up, so who could say no?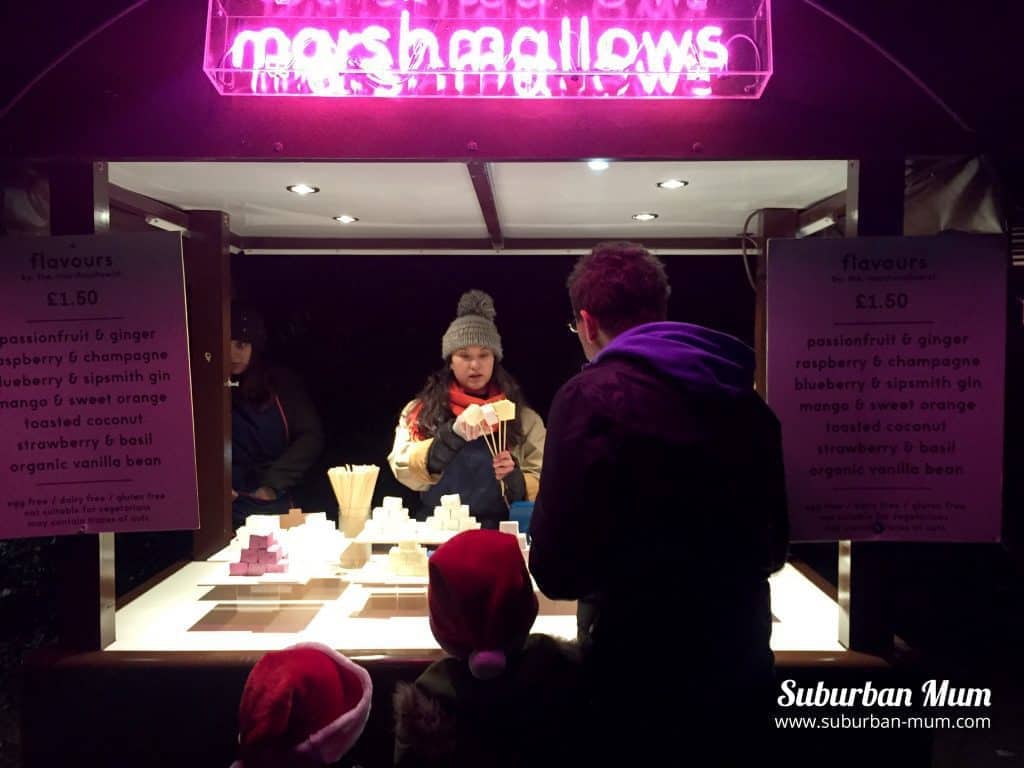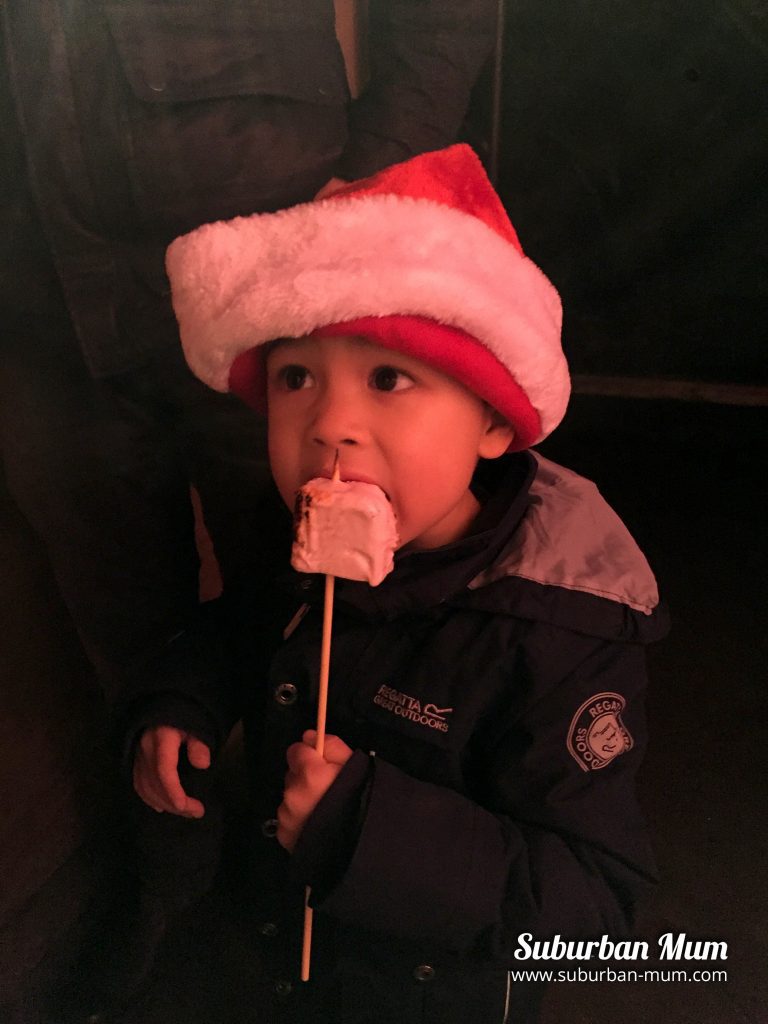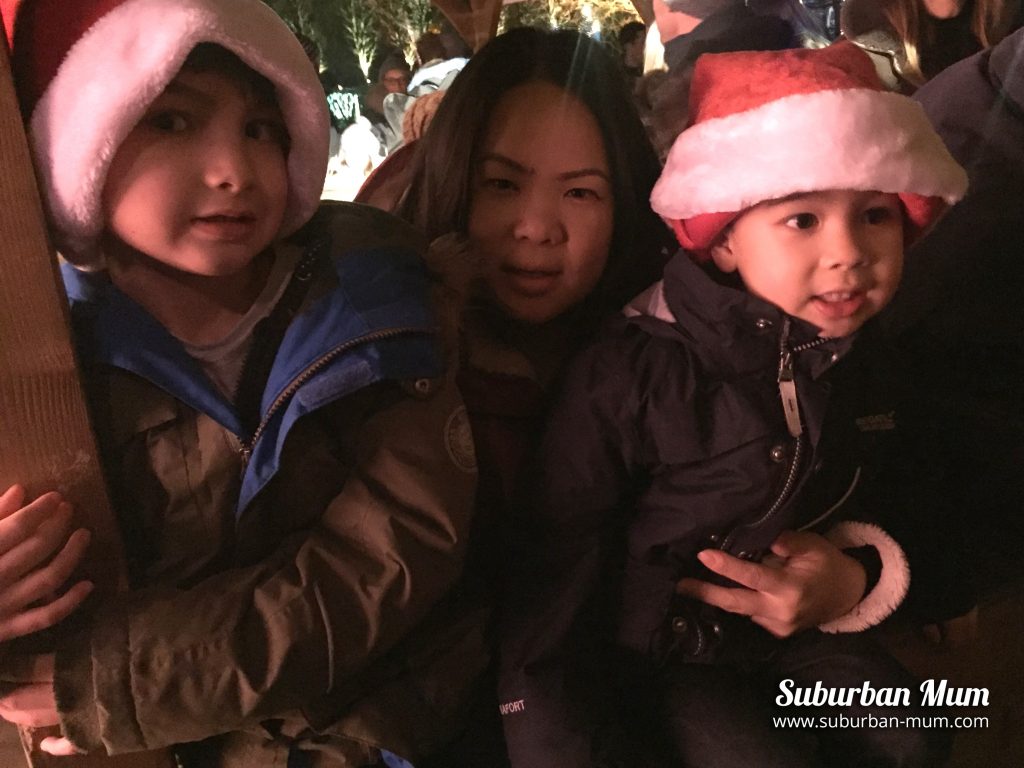 The trail ends with a wonderful light show across Palm House and was the perfect ending to a very festive evening.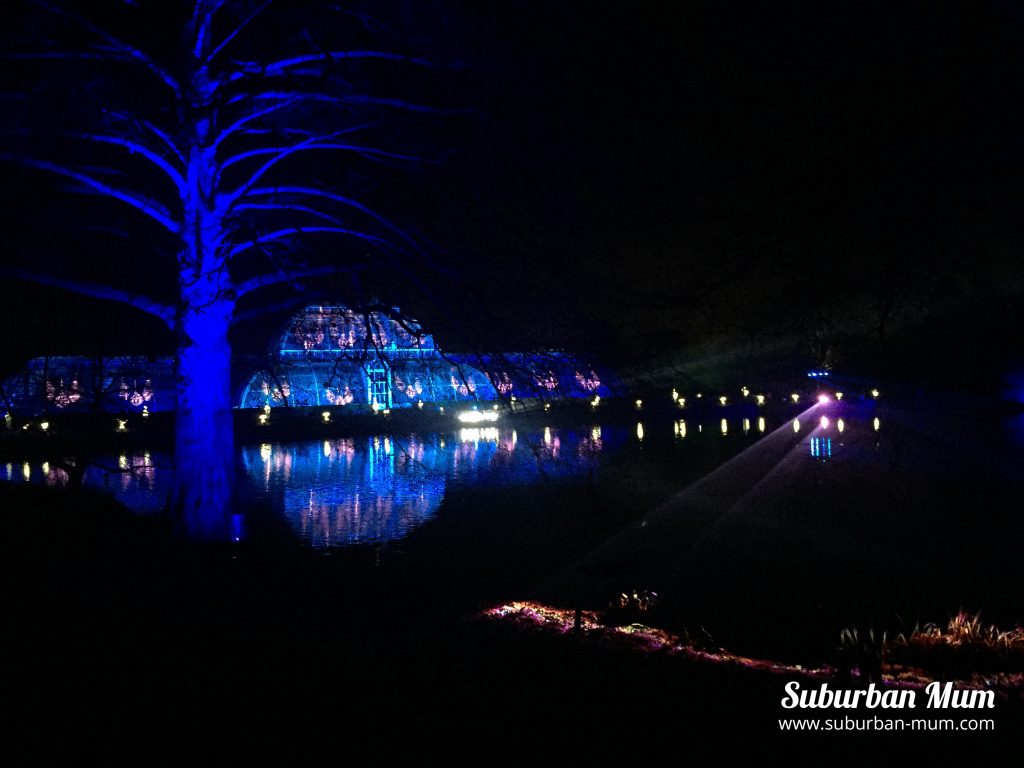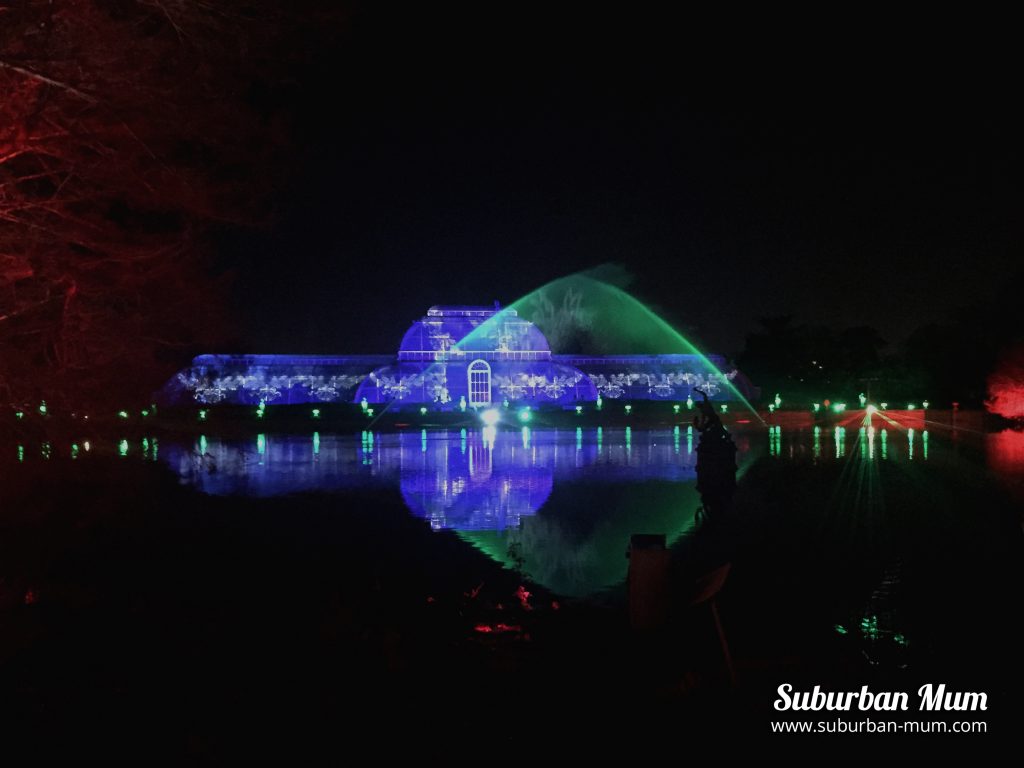 We made a video of our visit – check it out. It will give you much more of an idea of what to expect if you are looking to visit. Tickets for Christmas at Kew is available until Monday 2 January. You can get discounted tickets to Kew from buyagift.
*We received complimentary tickets from 365 Tickets in exchange for this review.
You might also like: