It's no secret that I have two cheeky monkeys in the house who make me laugh on a daily basis. Their antics can sometimes drive me up the wall but at the end of the day, what is a family without laughter? My youngest M loves to be the clown and make us laugh and the boys remind me not to take life so seriously. Laughing is infectious and sometimes once you start you can't stop! There have been so many occasions where the boys have fallen about laughing over something silly or have seen something hilarious on TV.
Club Petz Fufris Funny Monkey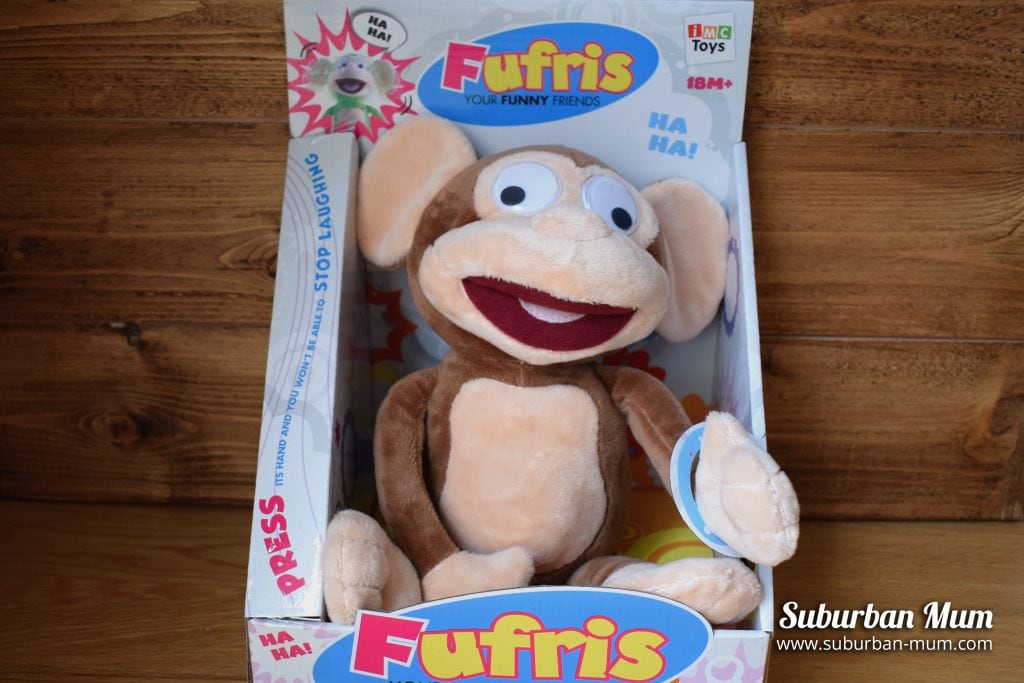 This is where the Club Petz Fufris Funny Monkey from IMC Toys come in – another cheeky monkey to add to our family, and do you know what? He fits right in! Being in a house full of boys, I am constantly surrounded by toilet humour (I still don't get why it's so hilarious to boys) but Fufris had the boys in fits of giggles.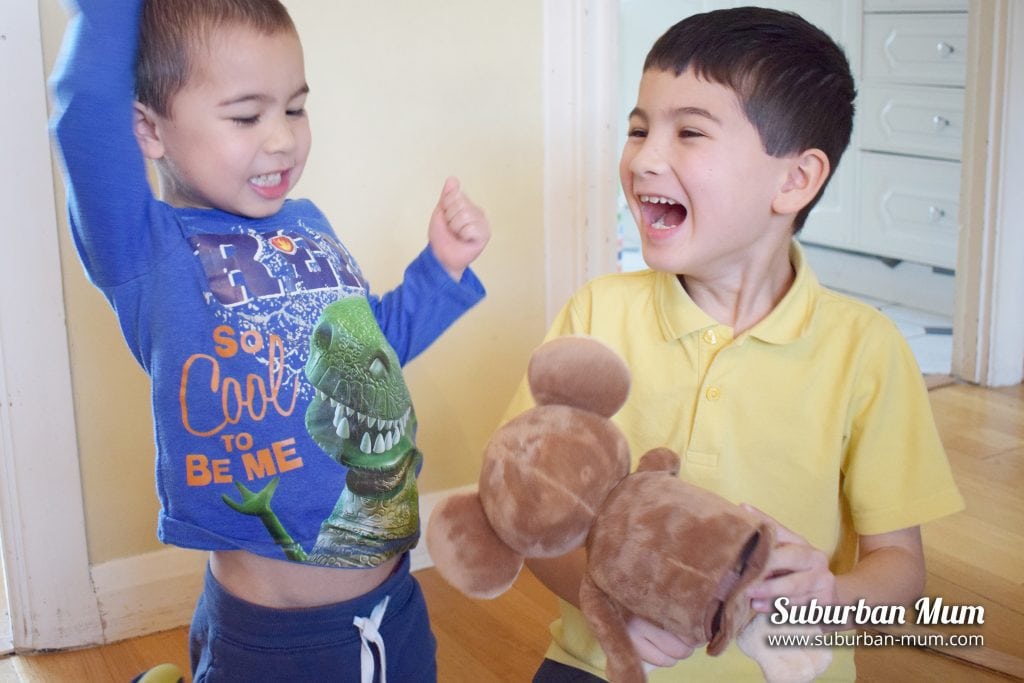 The monkey falls about laughing hysterically when you squeeze his hand. His head rolls around (as does his eyes) and he also rolls around on the floor and farts too. Something my boys can definitely relate to. I have to say that it can be a little annoying hearing the laughing (it goes on for quite a while) but the boys have still not tired of him.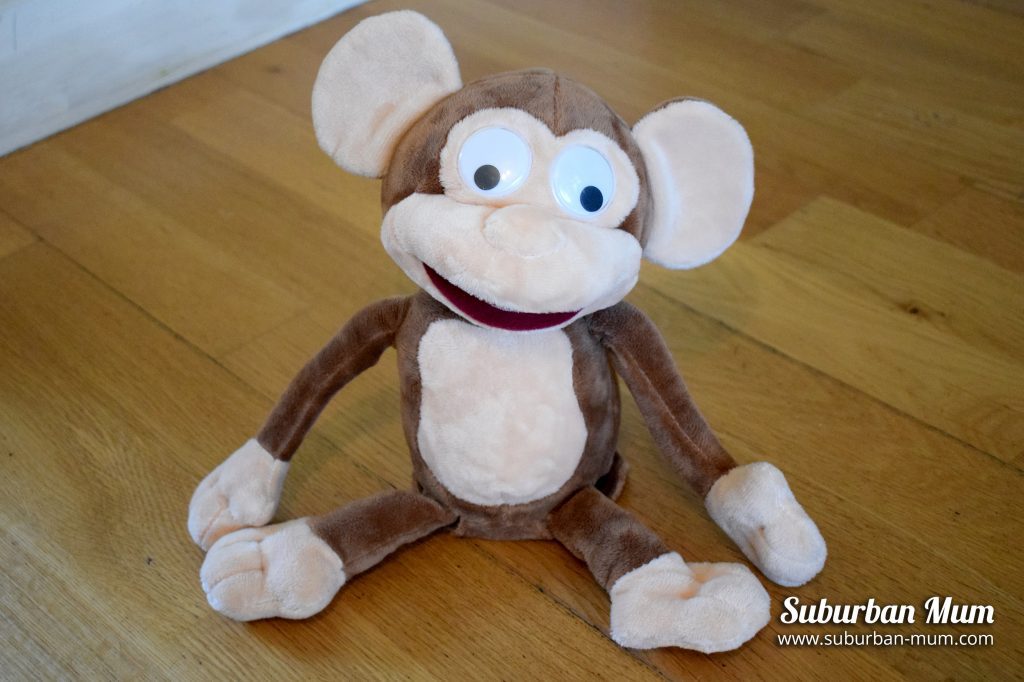 The Fufris needs 3 AA batteries to operate (they are included) and comes in a range of colours. We have the brown version but they also come in blue, pink and green too. When not in use, M loves giving Fufris cuddles and thankfully I have convinced him that Fufris monkey is a toy for downstairs only and not one to take to bed!
The Club Petz Fufris Funny Monkey is available from most toy shops and retails around £12.99.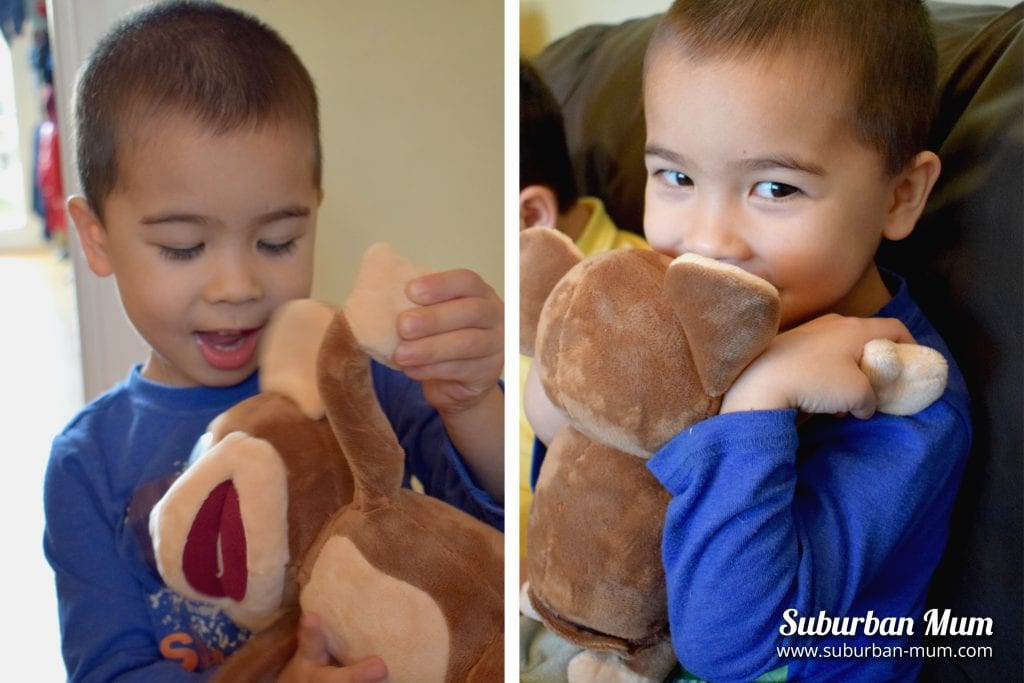 *We were sent the Club Petz Fufris in exchange for this review. All opinions are honest and my own. This post contains Amazon Affiliate links.
Pin it for later: