"These are so cool!" were the words that came out of my eldest sons mouth when I gave him a pair of new shoes.
These weren't just your bog-standard pair of shoes though. These were Custom Kicks by Bobux – shoes that you can colour in. So yes he was right, they were indeed very cool!
We're no strangers to Bobux, M was lucky enough to be gifted a pair last year and he loved them and wore them pretty much every day so I already knew the boys would love the new range.
The new Custom Bobux Kicks have been taken to the next level. Made from durable leather that's coated, it has a fun character illustration on the side of the shoes which you can colour in, as well as space on the toe-cap where you can create your own designs using the pens provided.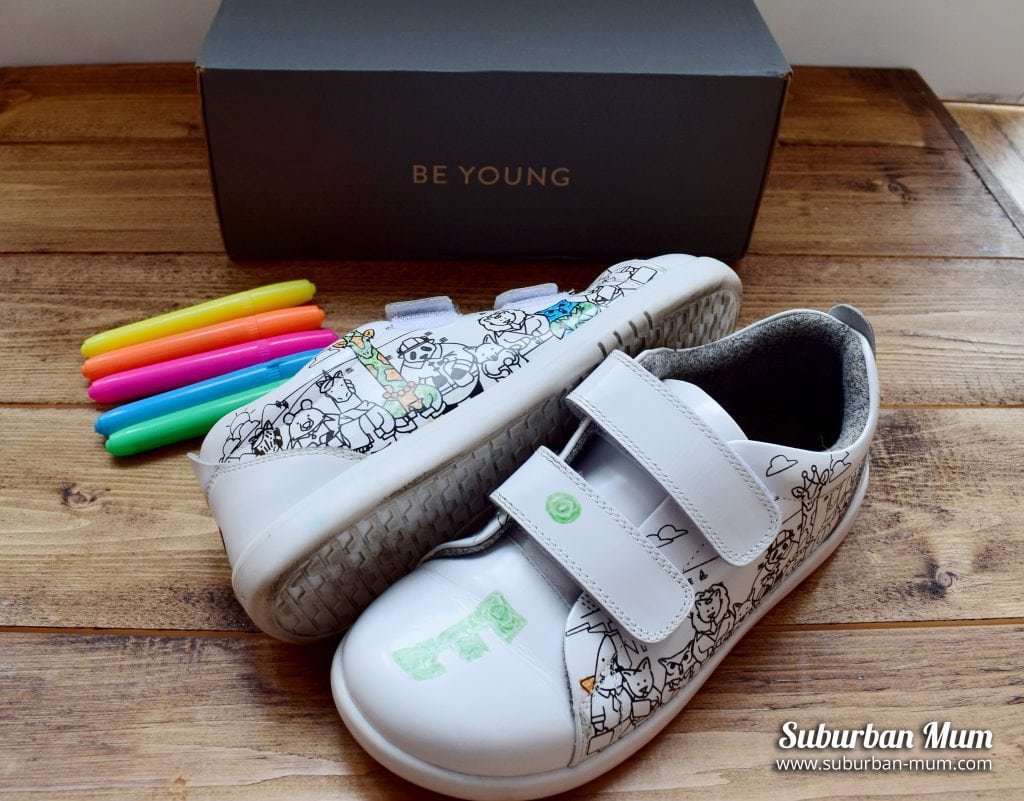 The shoes have velcro straps, making them easy to take on and off. It's been great for M practising putting his shoes on in preparation for Reception in September too.
The boys couldn't wait to get started on customising their shoes as soon as they arrived.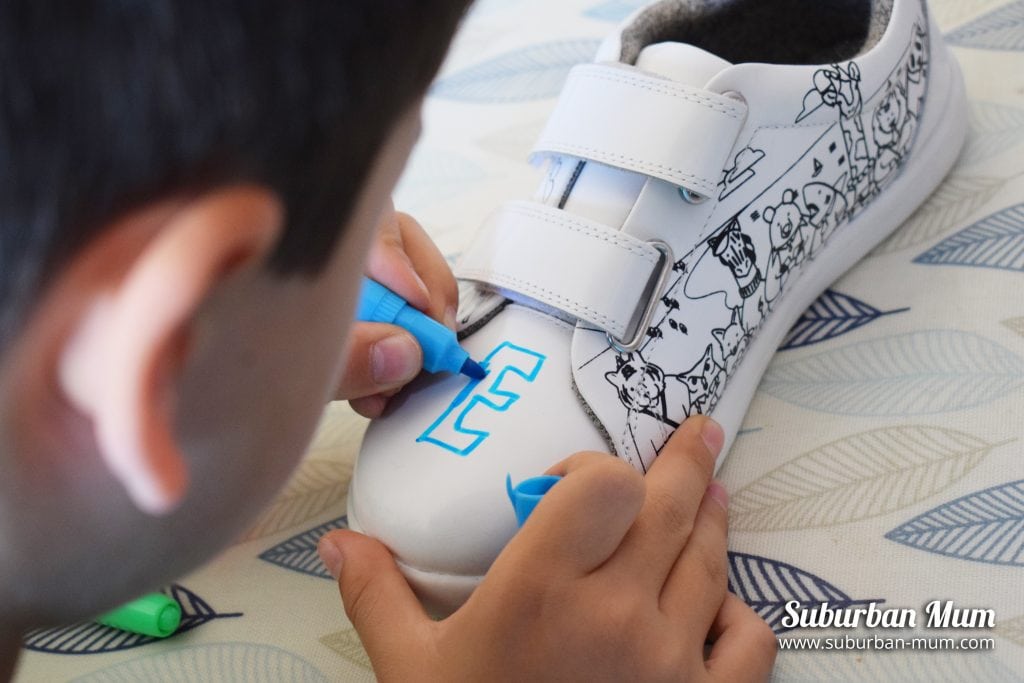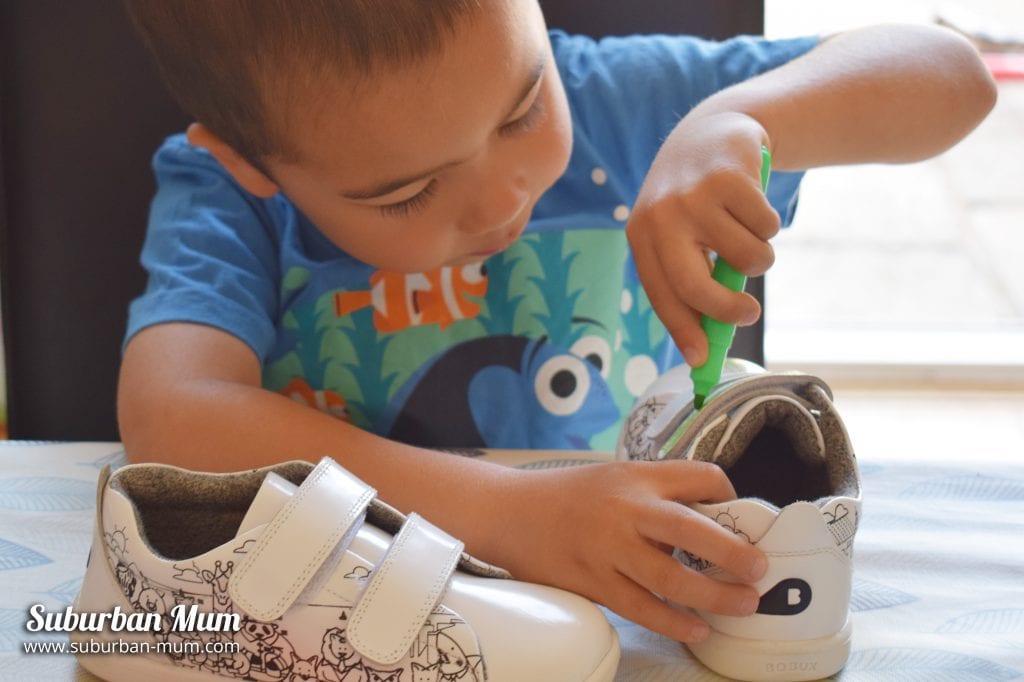 Five colouring pens are provided with each pair of shoes and the beauty of the Bobux Custom Kicks is that whilst the shoes have a waterproof coating, the pens aren't waterproof so you are able to wipe them off and colour them in over and over again.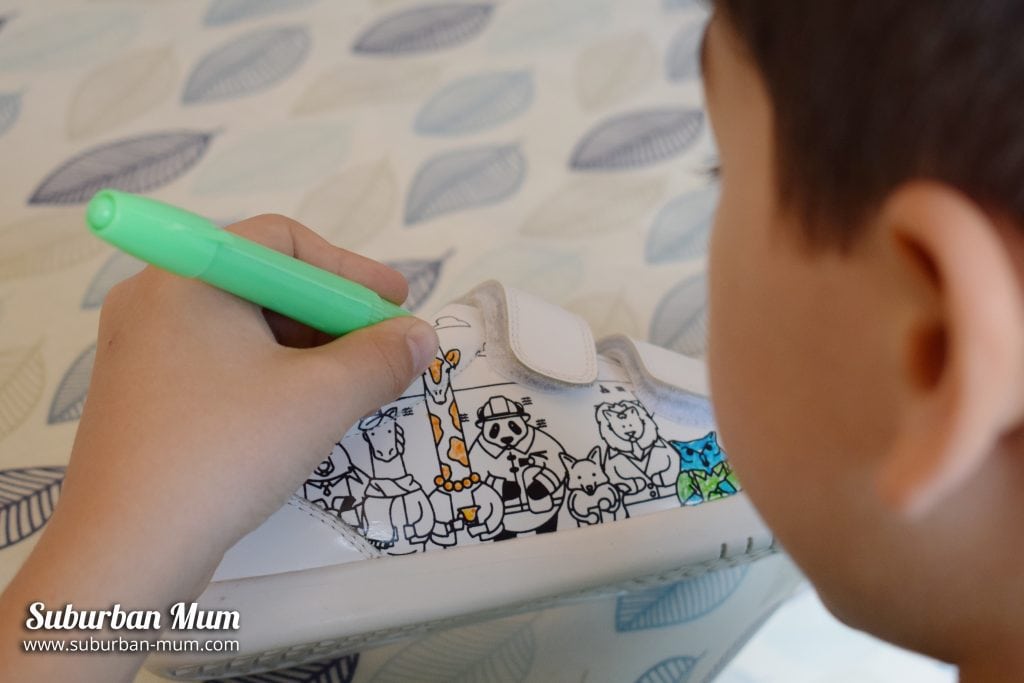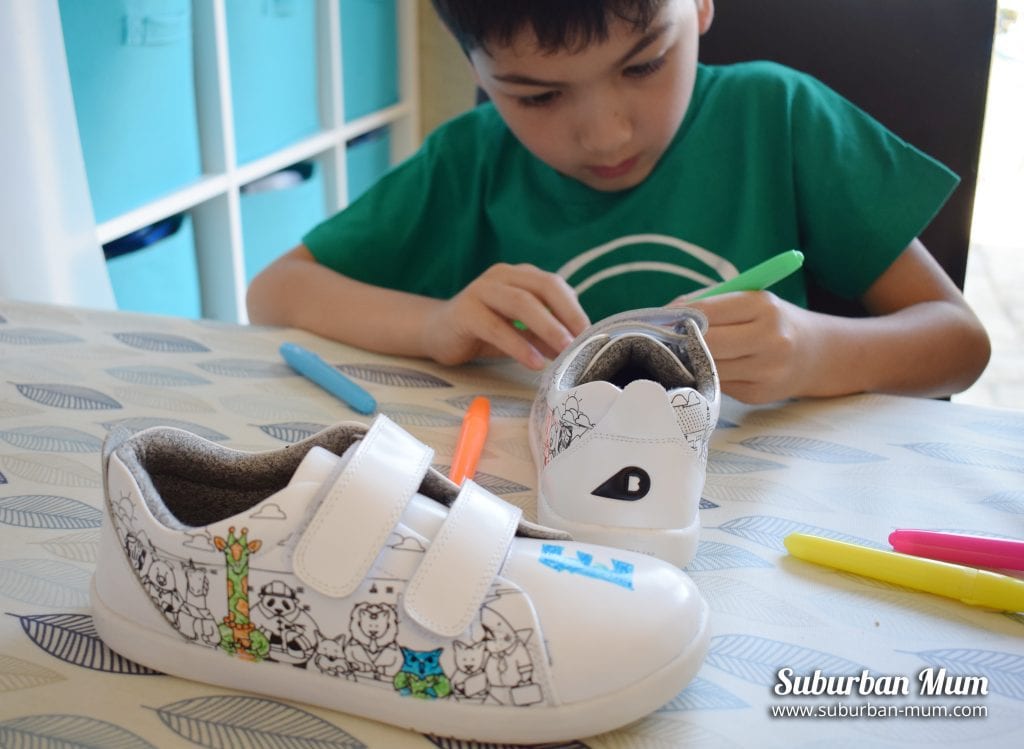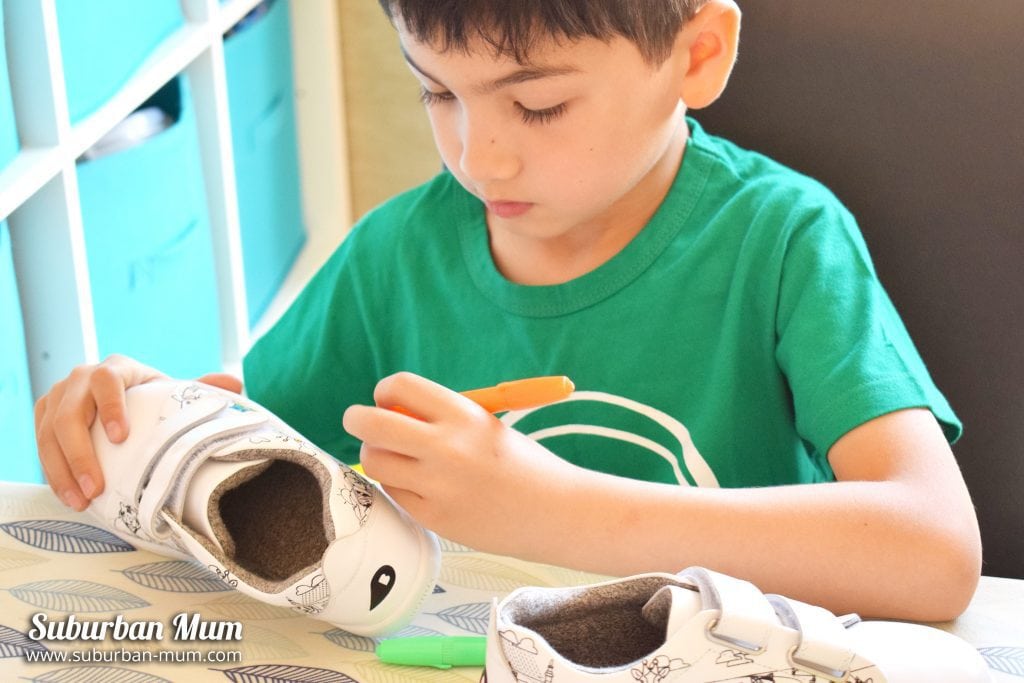 It's also worth noting here, that you should only use the pens provided to colour the shoes in to ensure you can wipe them off easily and reuse again.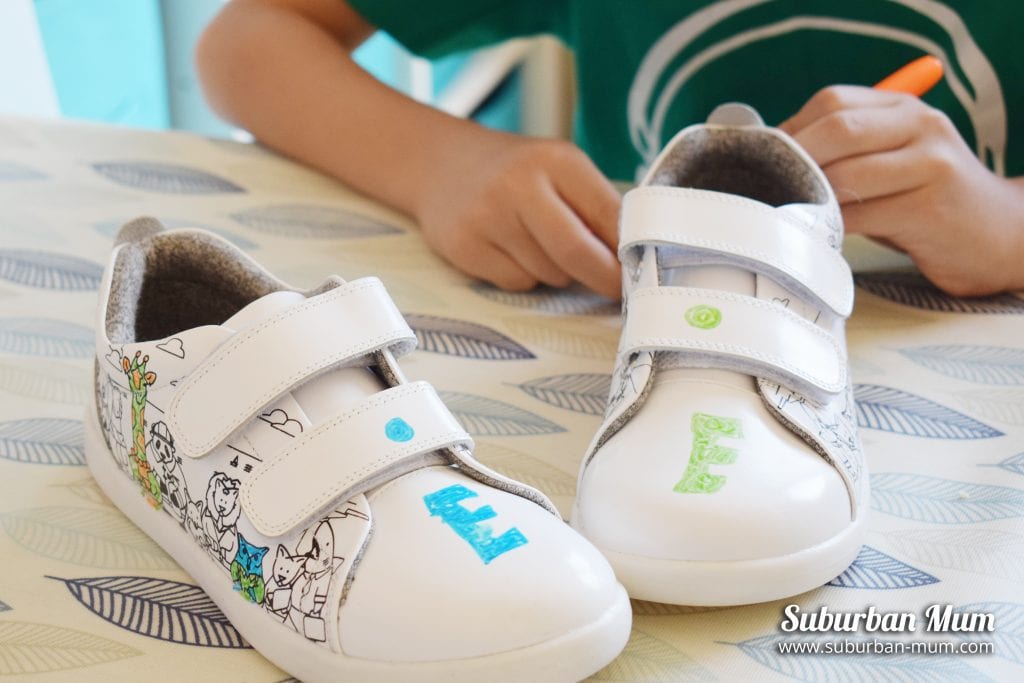 The boys have been loving wearing their Bobux shoes and have really enjoyed updating them every so often with new designs. They are comfortable to wear and they have been the envy of their friends as they are so different from other shoes on the market.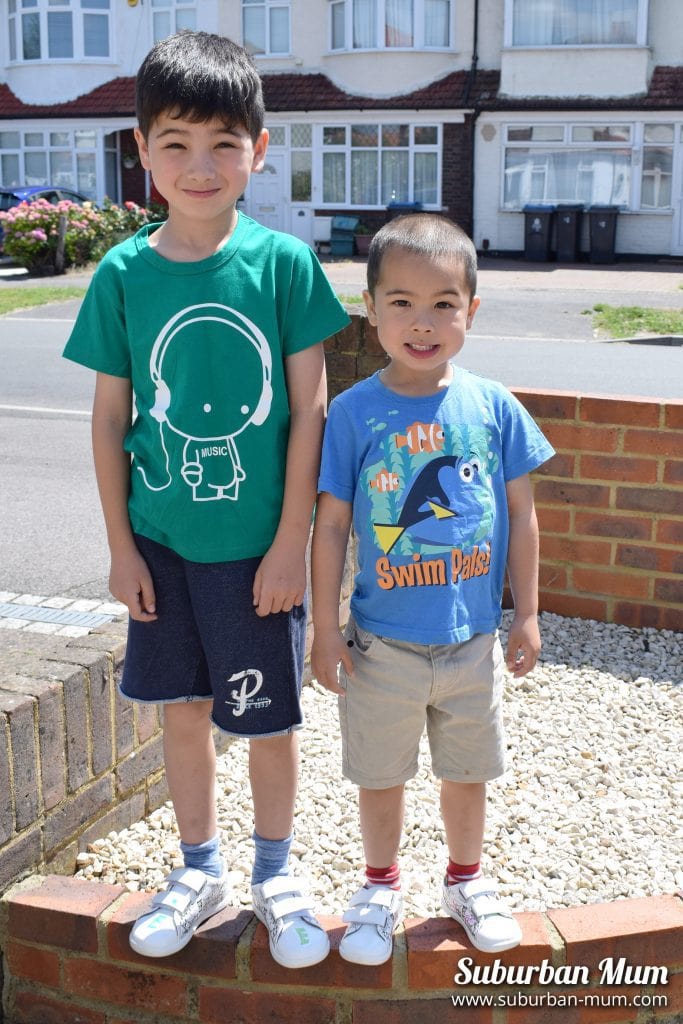 Bobux Custom Kicks retail at £58, are suitable for both boys and girls. Sizes start from Size 27 (UK size 9) and go up to Size 22 (UK size 1).
*We were sent the Custom Bobux Kicks in exchange for this review. All thoughts and opinions are honest and my own.