The boys love watching Dinotrux and a few weeks before Christmas we received a Dinotrux bundle which I knew the boys (M in particular) would be very excited about.
Dinotrux is an animation series that is streamed on Netflix. The characters are part dinosaur, part vehicle and there are hybrid reptiles too called Reptools too.
We were sent a Dinotrux Revvit, Dinotrux Skya's Tall Tail Slide Playset and the Pull Back & Go Dozer.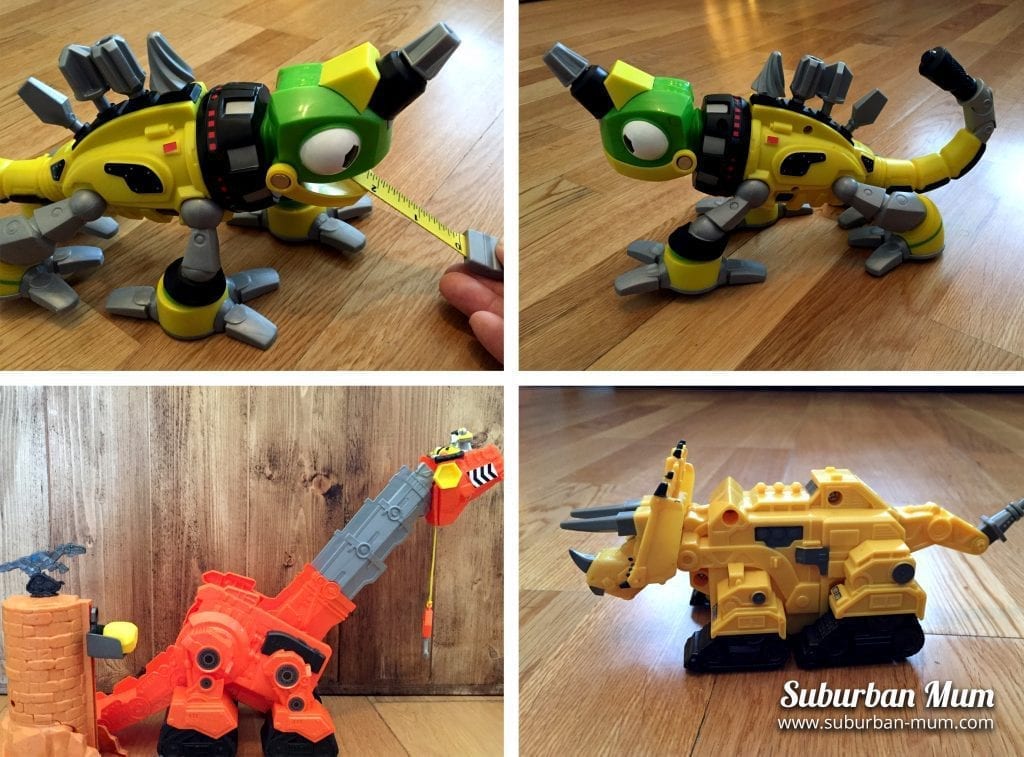 Dinotrux Revvit
The Revvit toy was an instant hit with M. It has lots of fun features, one them being its head which is a spinning drill and is activated when you pull his tail. There are different tool heads which are neatly stored when not in use on Revvit's back.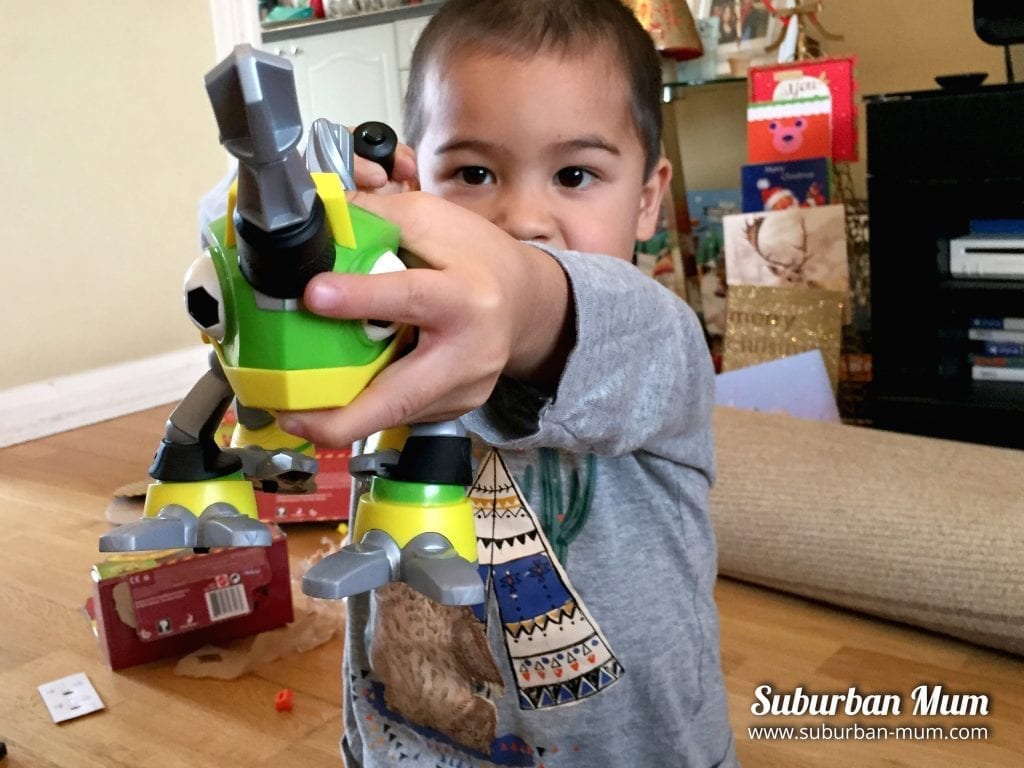 His mouth also doubles up as a real tape measure which you pull out and snaps back in when released. The Revvit also comes with a number of sounds and phrases too.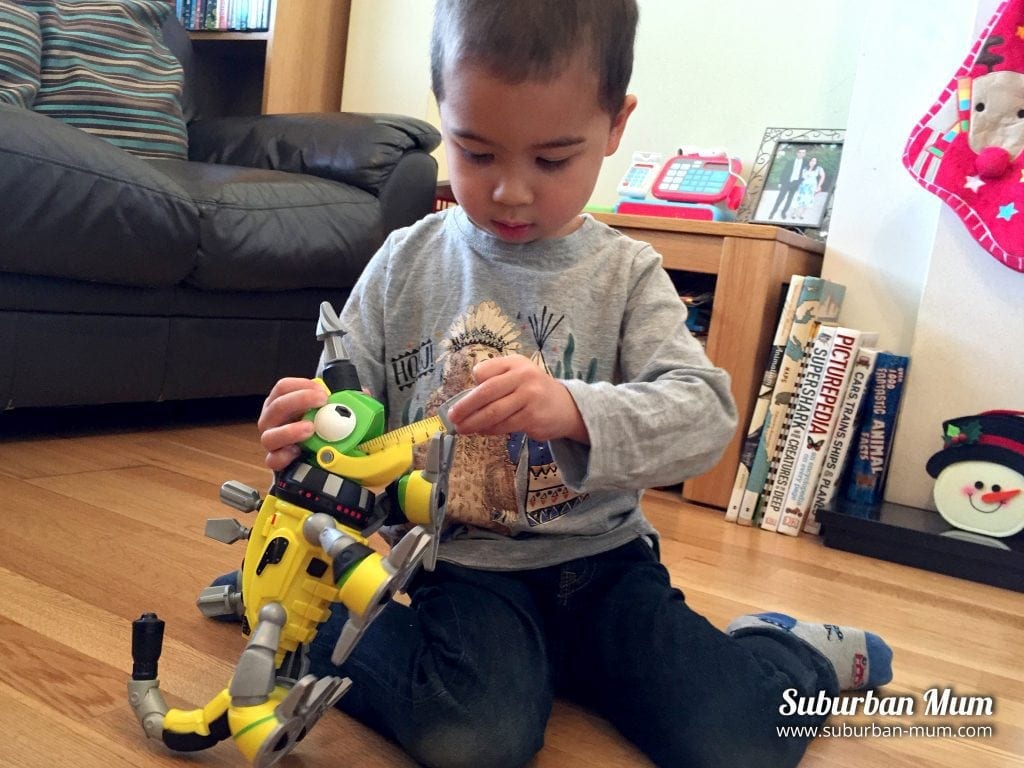 Dinotrux Skya's Tall Tail Slide Playset
The Skya playset comes with a mini Revvit and two Scraptors. Skya's neck is adjustable so that the mini Revvit can slide down at full speed! M spent hours doing this whilst also trying to knock the Scraptors over.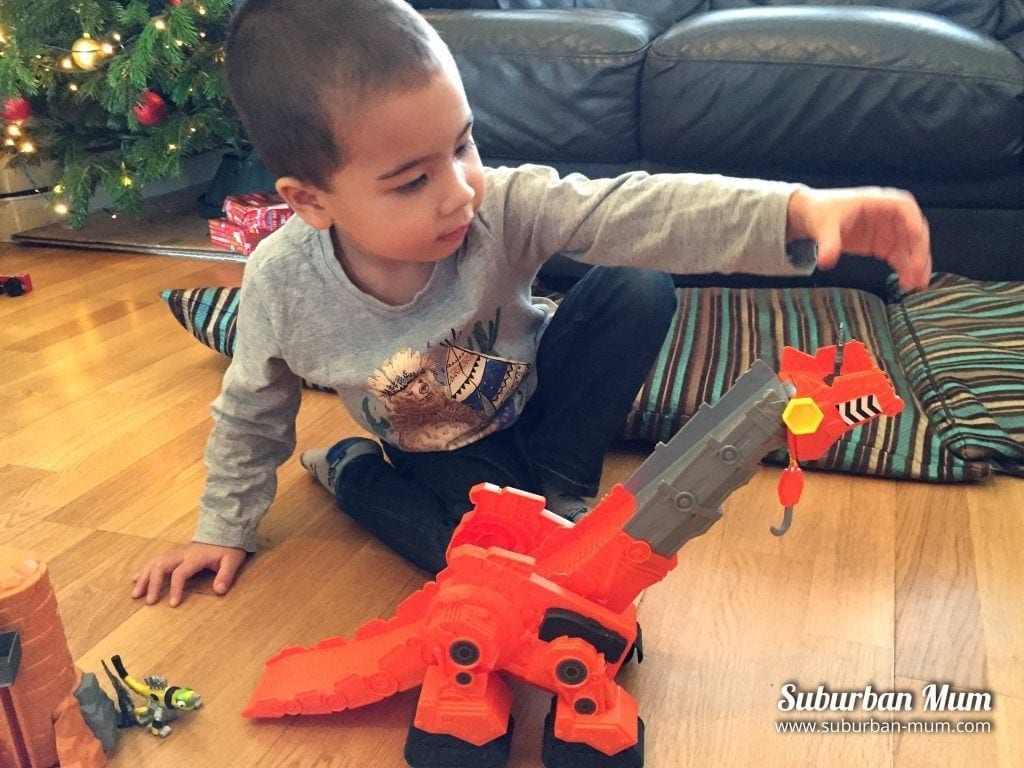 Dinotrux Pull back & Go Dozer
Last but not least – the Pull back & Go Dozer. It does what it says on the tin – pull back and it zooms ahead on it rolling wheels!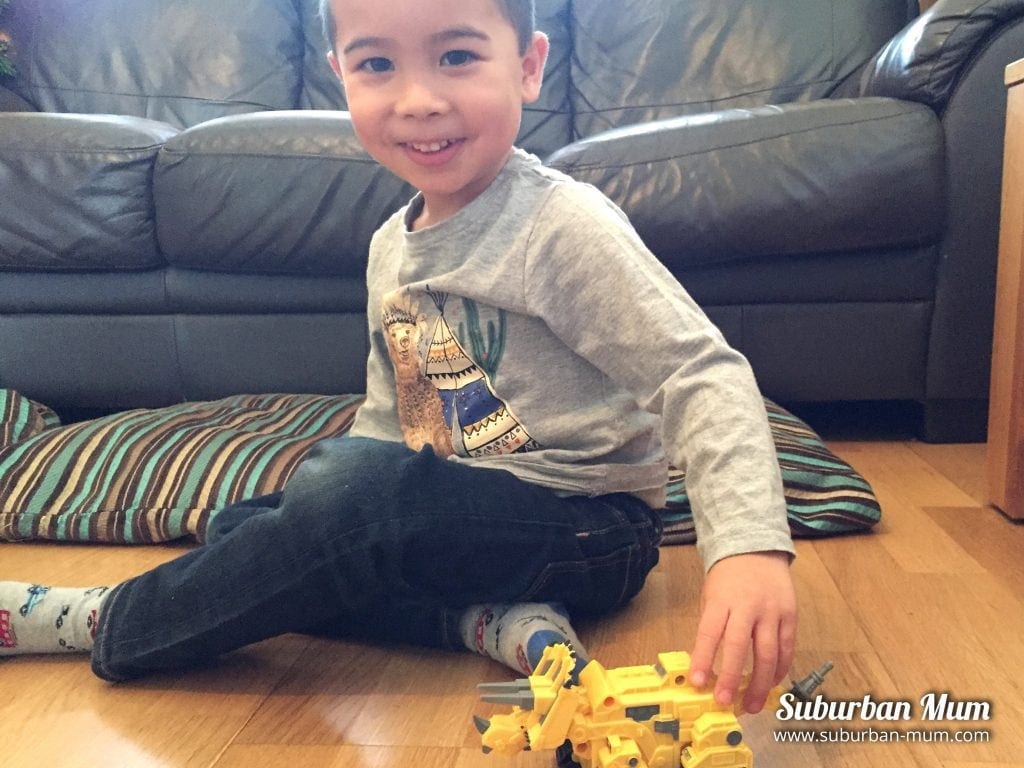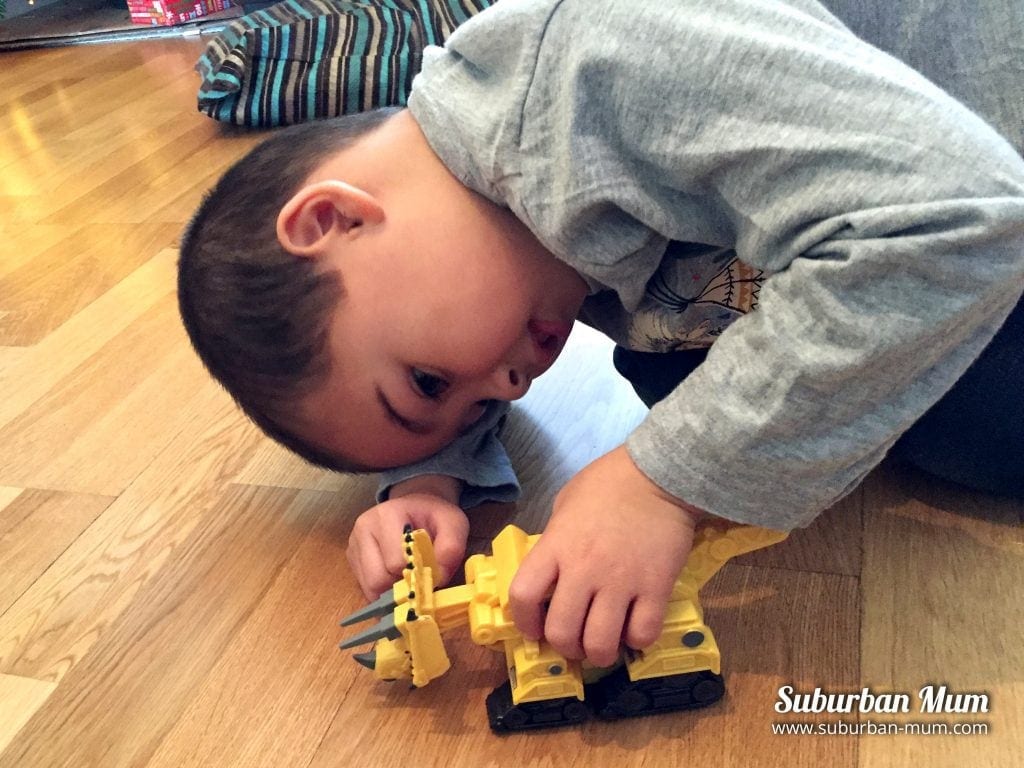 Overall, we love the Dinotrux range. It has been played with lots over the Christmas holidays. The toys are really sturdy and there are plenty of features to keep any Dinotrux fan entertained.
To see how the toys work in more detail you can check out the video we made below.
Pin it for later: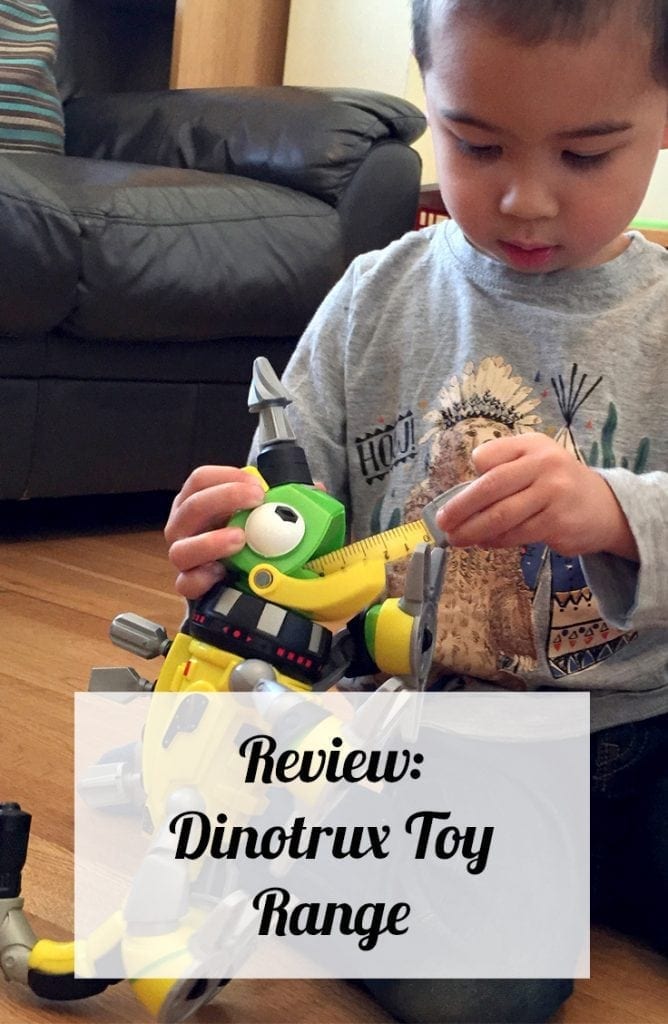 *We received a selection of the Dinotrux Toy range for the purpose of this review. All thoughts and opinions are honest and my own. This post contains Amazon Affiliate links
You might also like: