I always wanted a Lite Brite when I was a kid but never got one, so when we were given the opportunity to review the Lite Brite Ultimate Classic, I knew my time had finally come!
From makers Basic Fun, the Lite Brite incorporates peg art with light-up fun. The Lite Brite Ultimate Classic comes with a light-up board, over 200 pegs in six different colours, as well as a number of different templates to kick-start your peg art creativity. It's worth noting that you need 3x AA batteries for the light board to work, which isn't included in the box. You will also need a Philips screwdriver to remove the backing for the batteries to be inserted, but once this is done – you are ready to go!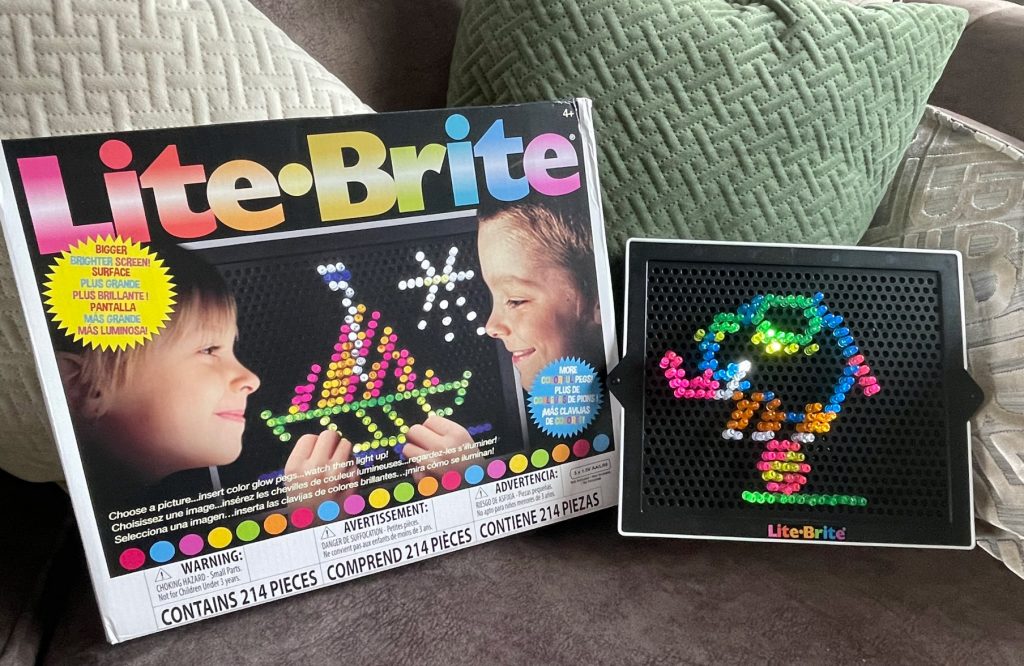 Using the Lite Brite Classic
I have to say; I wasn't sure whether to pop one of the templates on top of the peg board before adding on the different colour pegs – it doesn't mention anything about this in the instructions. In the end, we decided to freestyle it and create the peg art by eye.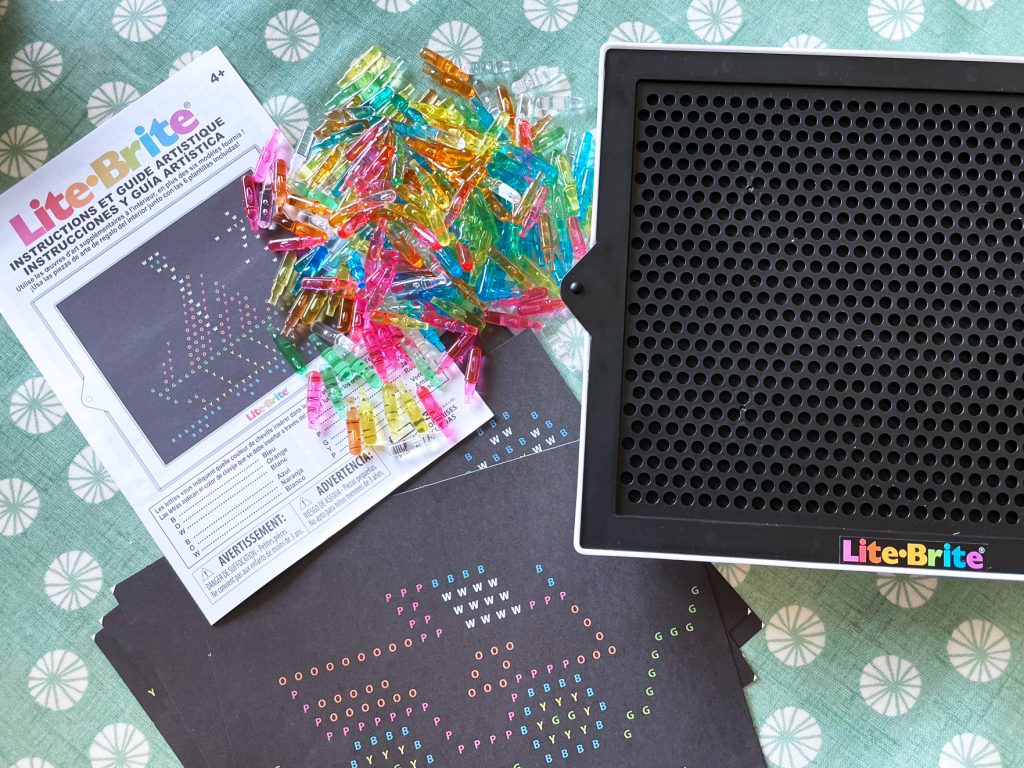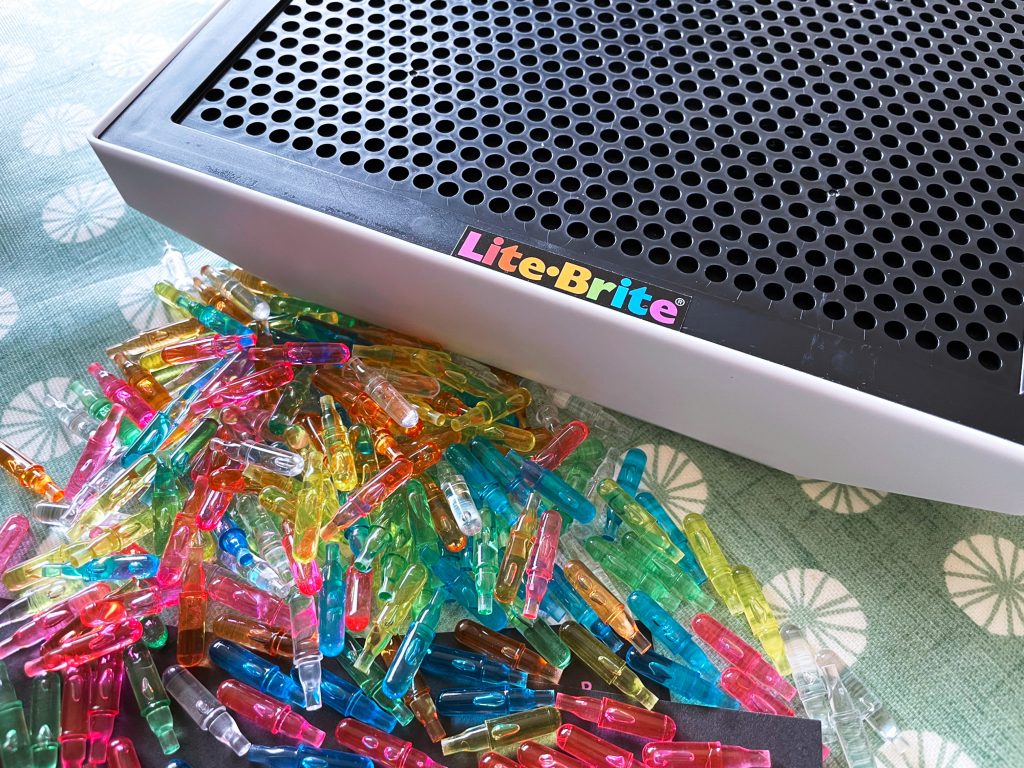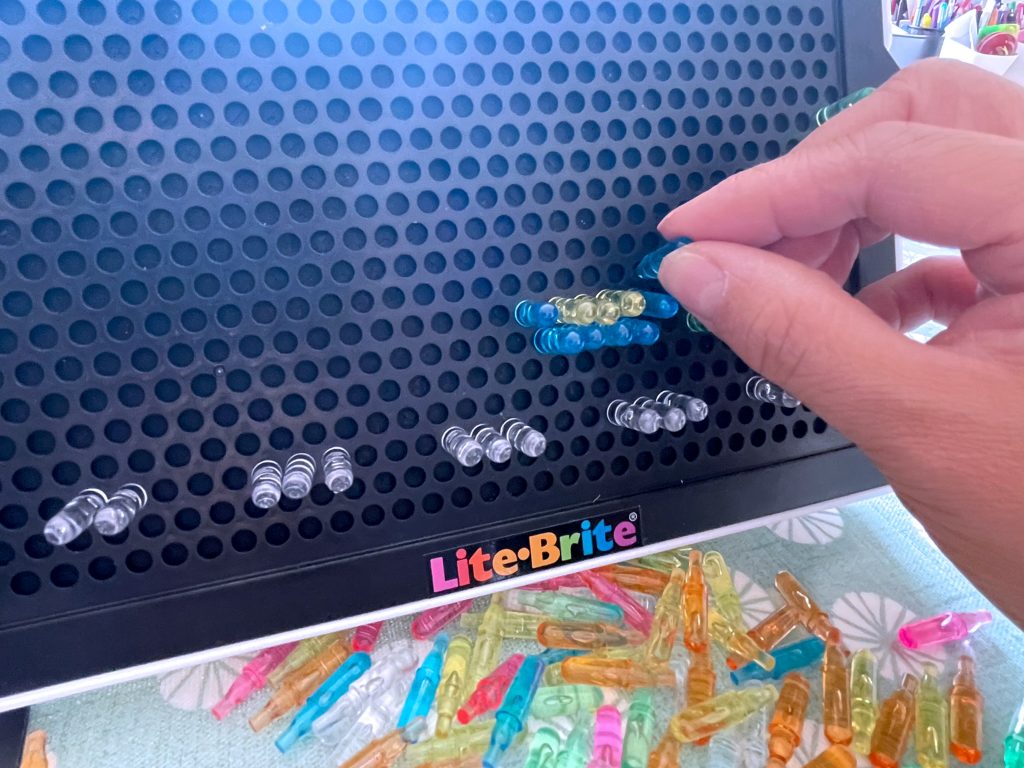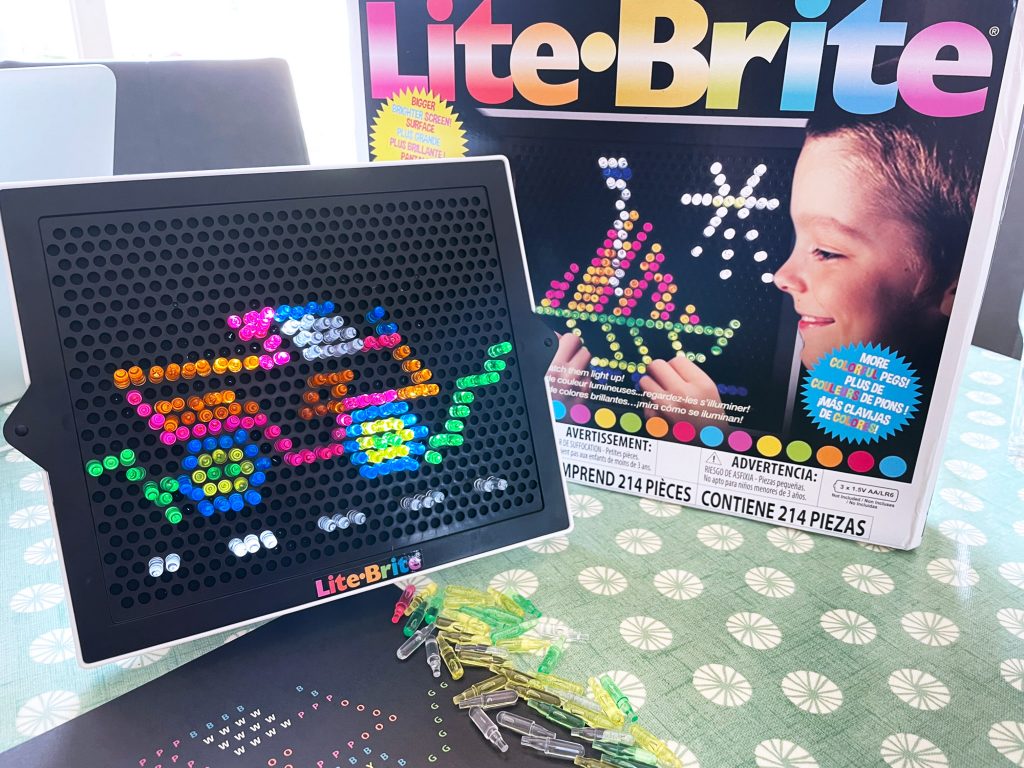 Once the creation is finished, you can then switch the light on to see your art light up in all its glory using the button at the back of the board. Four different light settings show off your masterpiece, from blinking to pulsing steady and random.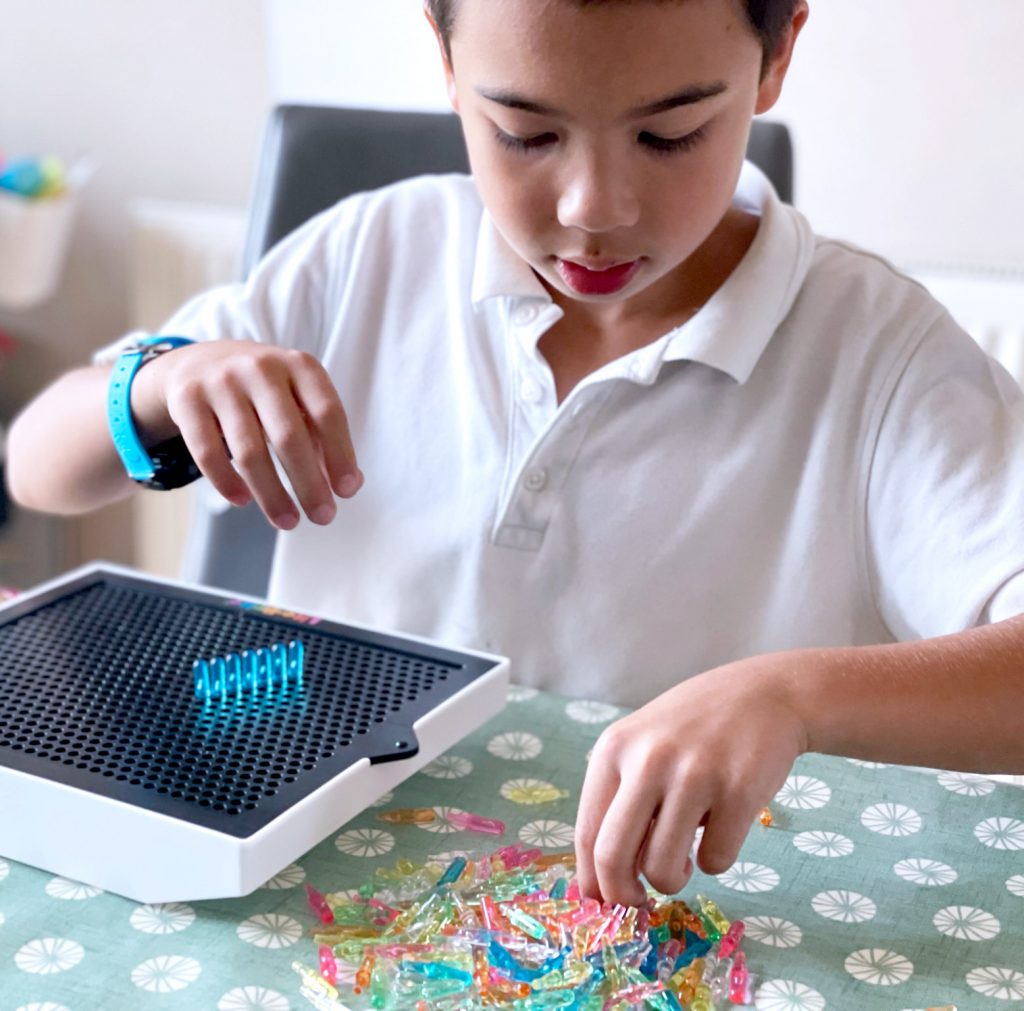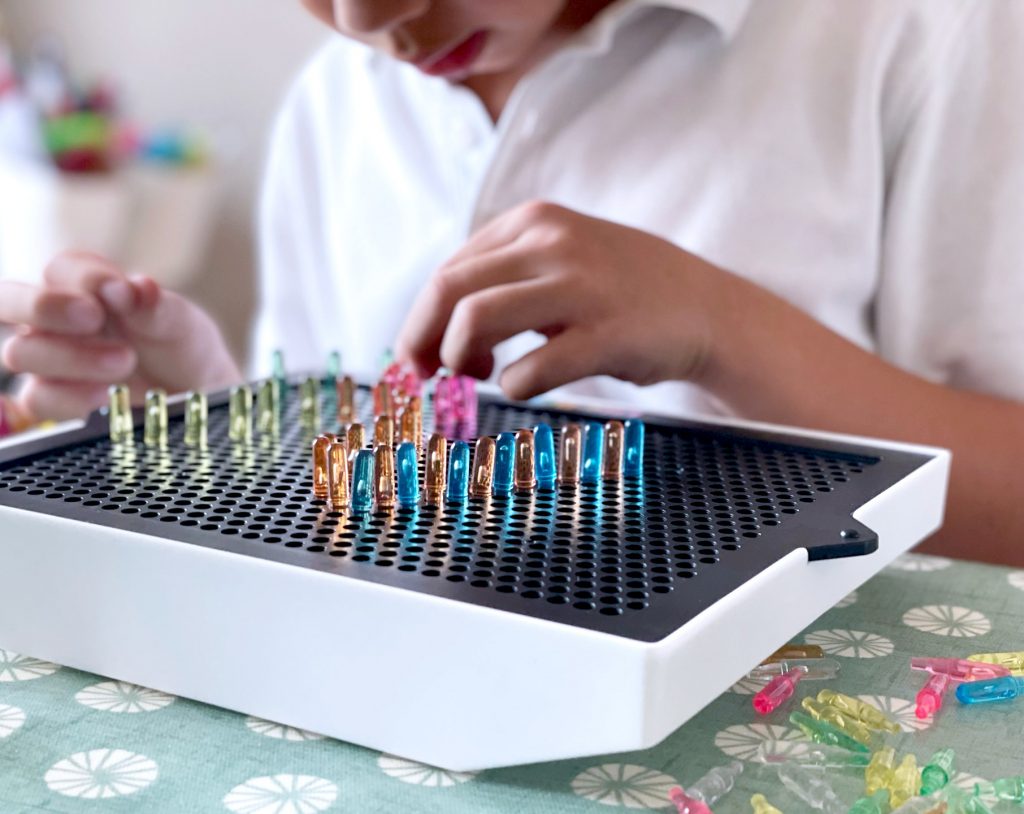 M decided to discard the templates altogether and create his own thing. He designed a rollercoaster (one of his latest obsessions).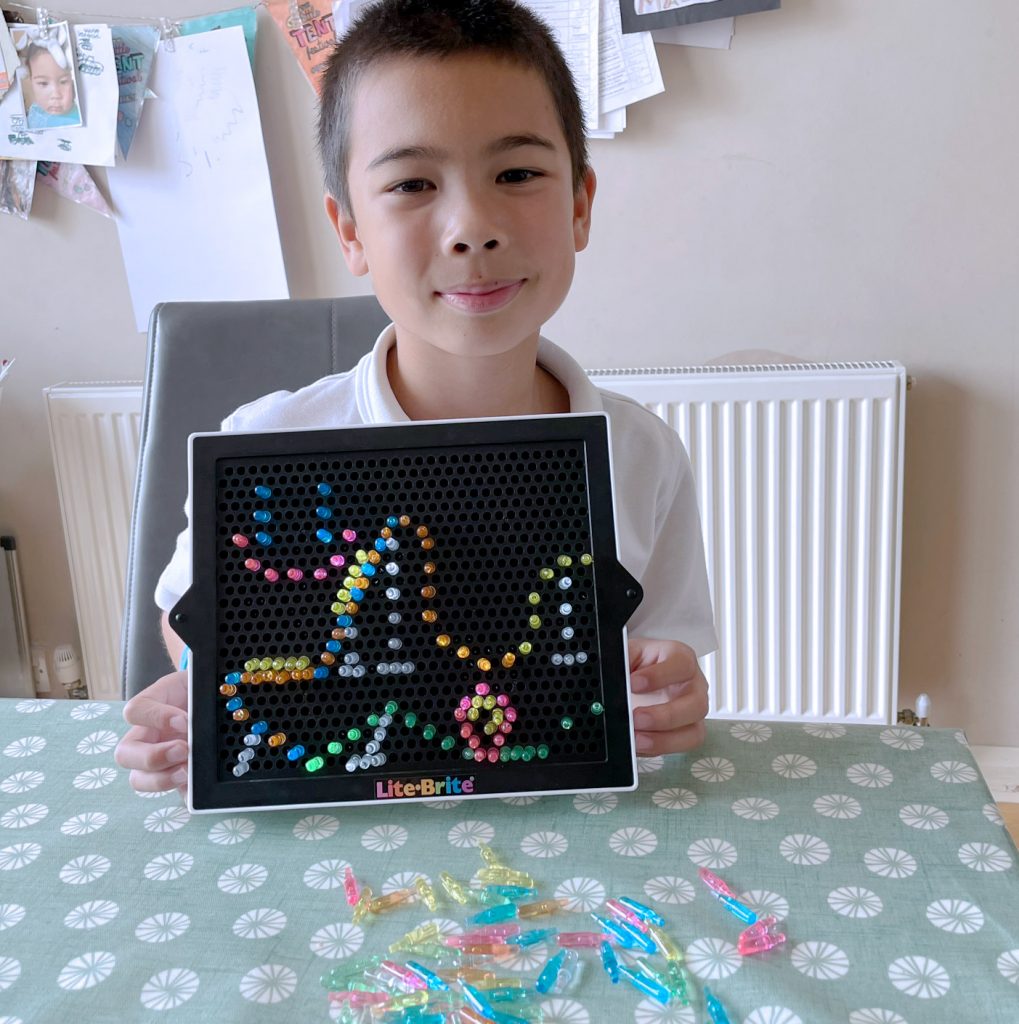 Our thoughts on the Lite Brite Classic
The Lite Brite is great fun for both kids and adults. Due to the small pegs, it's recommended for children aged 3+ which makes complete sense. I love that the pegboard is lightweight. It would be ideal for long car journeys to stop the kids from getting bored. You would need to pop the pegs into a zip lock bag or container to ensure the pegs don't go all over the car.
The Lite Brite Classic from Basic Fun is priced at £17.99 and would make a lovely gift. It can be purchased from Smyths Toys superstores, where it's currently on offer for £14.99.
You might also like: