We've had fun visiting Theme Parks we've not previously been to this year. Back in June we went to Thorpe Park for the first time and on our holiday to Hamburg we went to Hansa Park near the Baltic Sea. We had the opportunity to visit Paultons Park in Hampshire over the summer, needless to say, the boys were excited to be able to check off another theme park off their list!
Paultons Park is based in Hampshire on the outskirts of the New Forest and is also home to Peppa Pig World. It's a half hour drive from Southampton where we stayed at The Holiday Inn Express.
The location of Paultons Park makes for a great family weekend away. As well as visiting the park you could also check out what the New Forest has to offer and make a real weekend of it.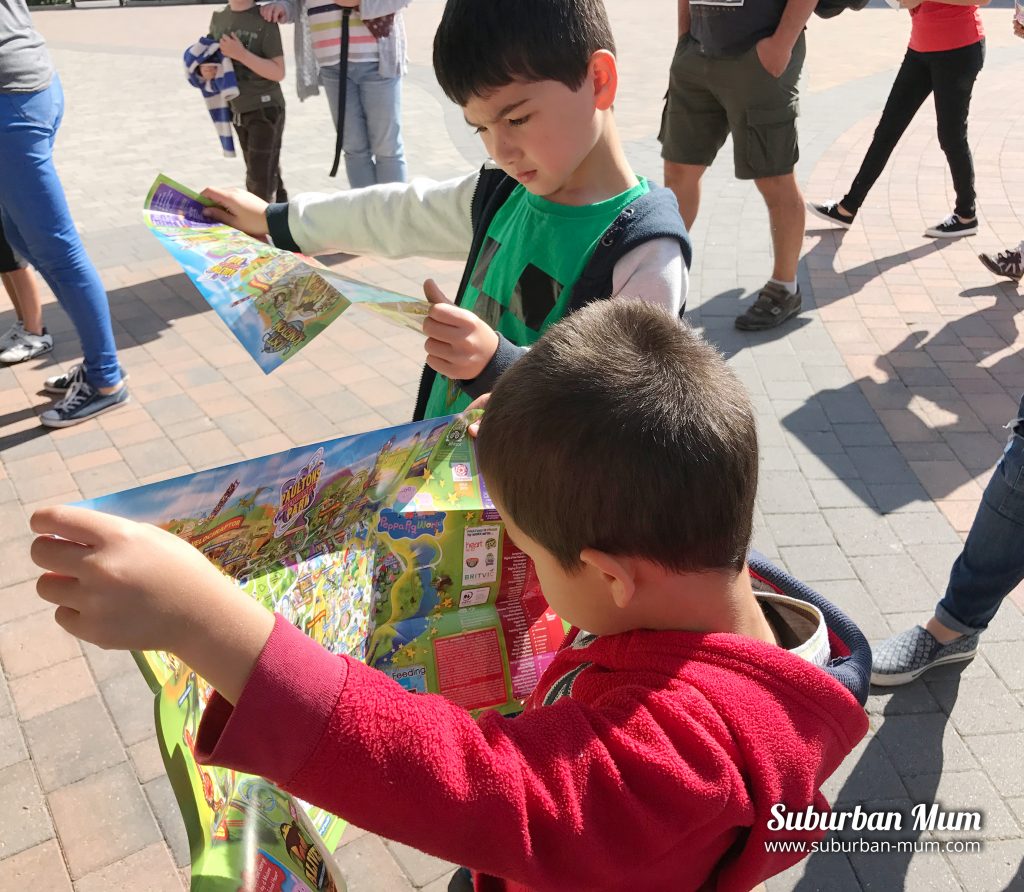 We visited the park on a Sunday over the summer holidays and expected it to be really busy. It turns out that although there were plenty of visitors, we didn't have to queue for more than 5-10 minutes for any of the rides we went on which was brilliant.
The Park is really family friendly with rides to suit children of all ages. If you head to their website prior to visiting, there is a handy section there where you can see which rides are suitable based on your height.
Peppa Pig World
Peppa Pig World is the perfect place to head to if you have pre-school children. There are seven gentle rides that are perfect for introducing little ones too as well as an adventure playground. Of course, it wouldn't be Peppa Pig world without seeing the much-loved characters too.
As my boys are a little older now, we didn't go on any of the rides within Peppa Pig World itself. We did find this area of the park busier than others and I put this down to the fact that younger families spent the majority of their time here.
We spent our time exploring the rest of the park which was specifically designed for children aged 14 and under.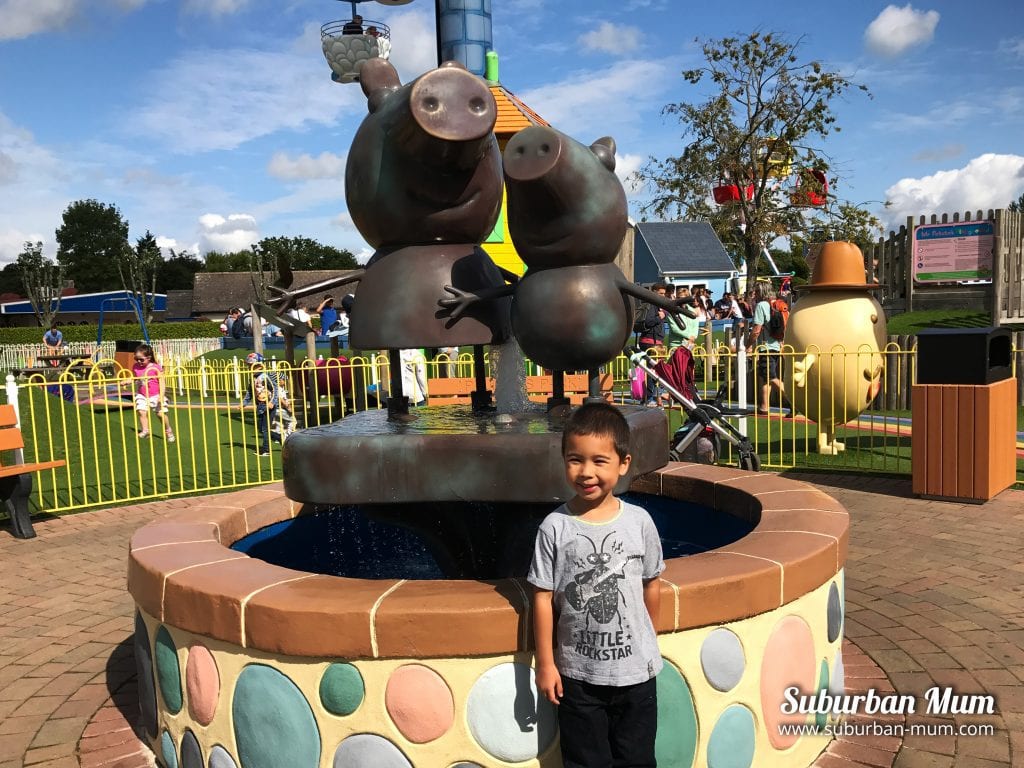 Critter Creek
E (who's 7) was able to go on all the rides and M could go on all bar one (The Cobra). It really made a nice change not having to worry about height restrictions like other theme parks we've been to and we managed to go on plenty throughout the day.
One of the boy's favourites was the Cat-O-Pillar Coaster which is very similar to The Flying Fish at Thorpe Park.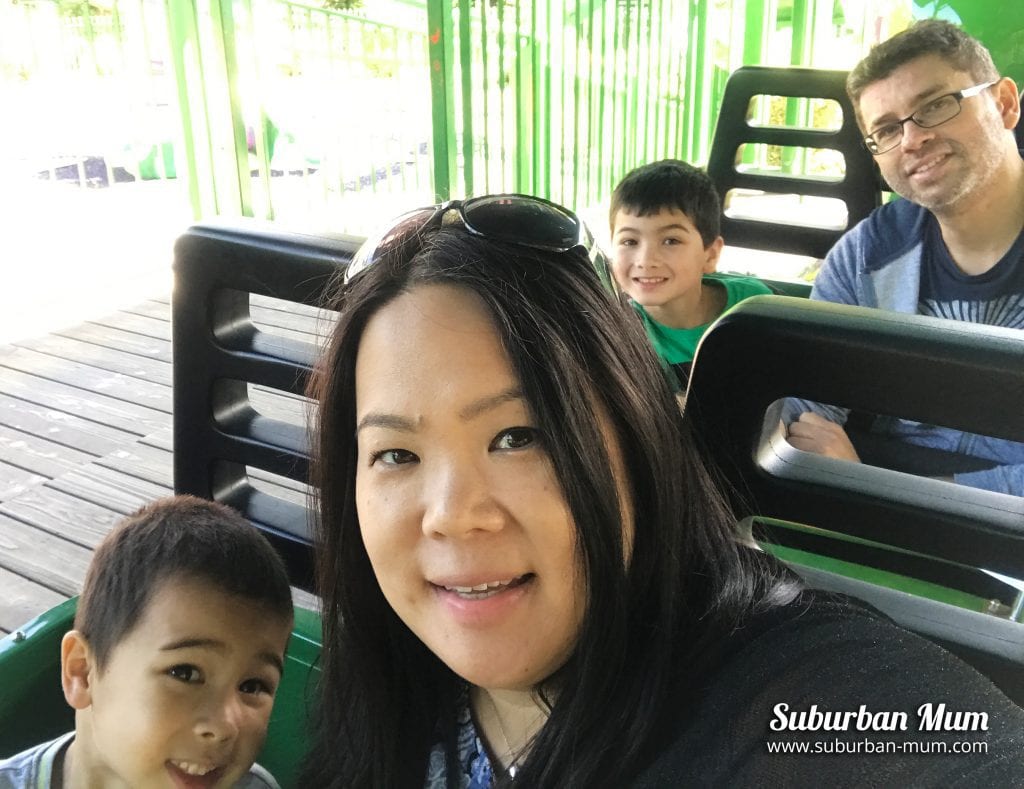 The Lost Kingdom
The newest part of Paultons Park which opened last year saw the addition of The Lost Kingdom which was aimed at slightly older children.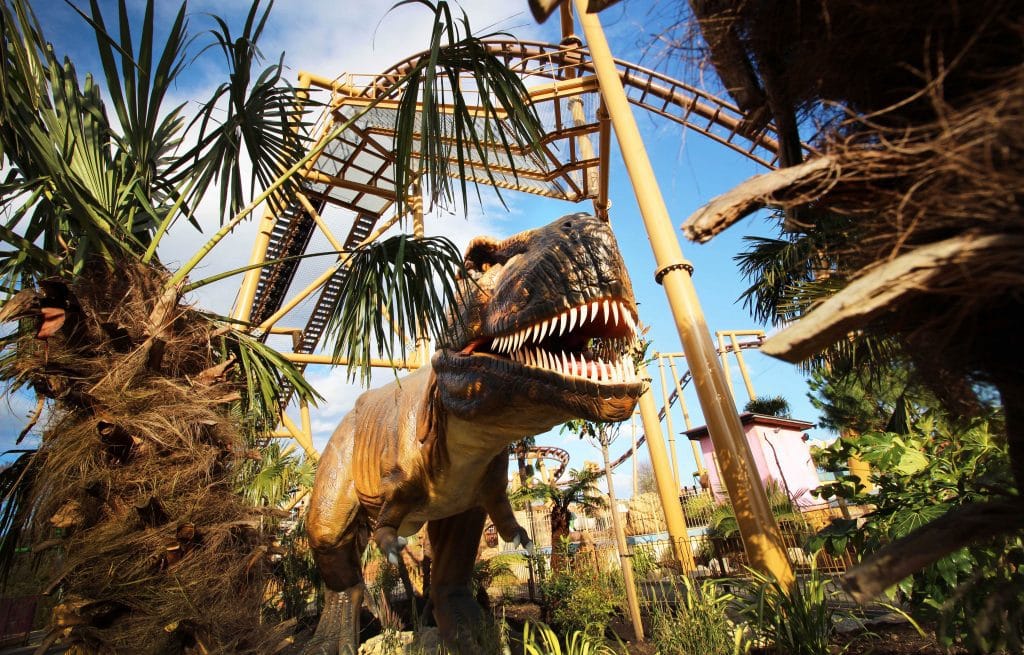 My "no-fear" younger son was super excited to be going on The  Velociraptor – a ride that starts by going backwards. E, on the other hand, was a little more nervous about it but said he did enjoy the ride afterwards. He managed to then build up the courage to go on The Cobra with Mr H.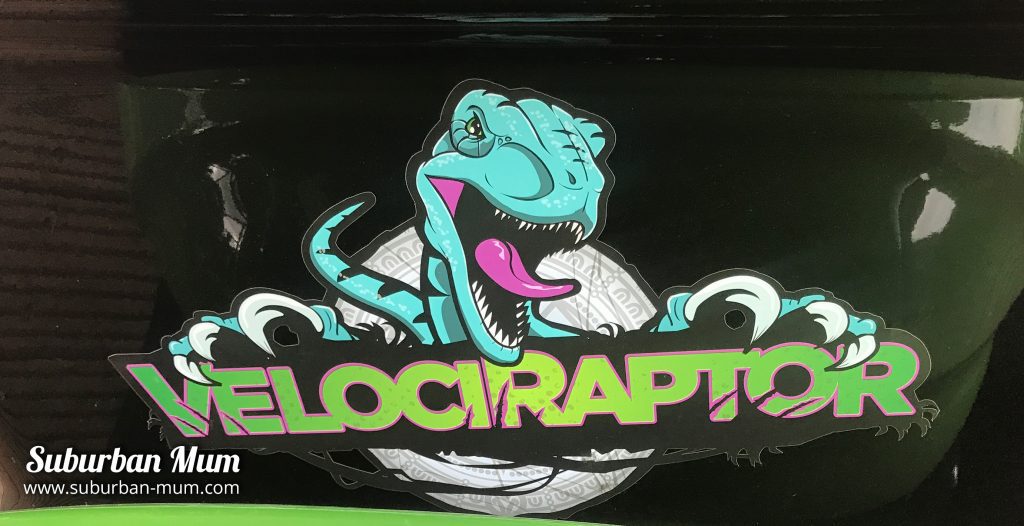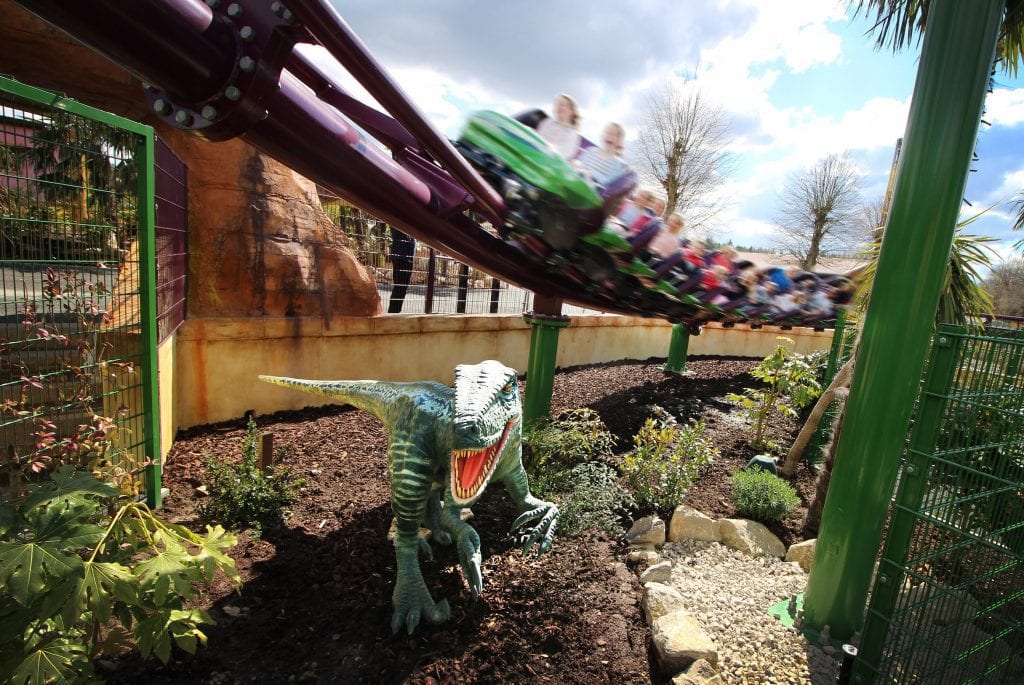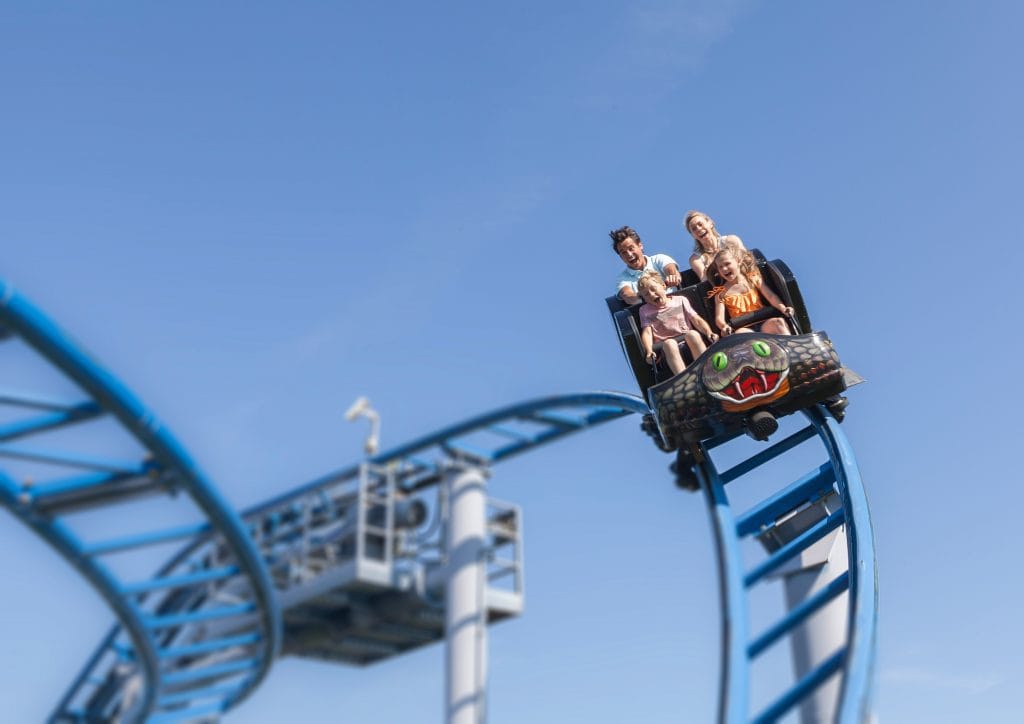 Fun for the whole family
We thoroughly enjoyed our day at Paultons Park. The theme park is smaller in comparison to its counterparts but I liked the fact that it was. It meant there were no overcrowding issues or huge queues for rides. When you have children in tow it can be hard work walking from one section of a theme park to another but we found this wasn't a problem at Paultons Park. It's a really good size for families and would especially work well for families who have children more than a few years apart. It caters well for pre-schoolers right through to school-aged children.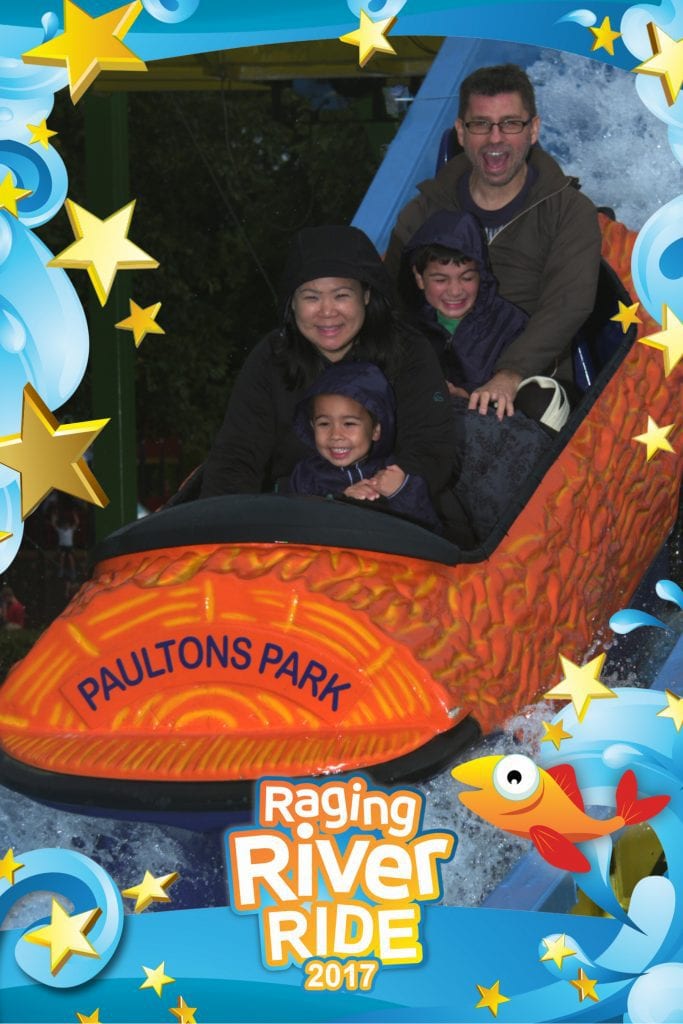 Watch the video we made of our day below
Find out more information on Paultons Park and book tickets in advance on their website.
Pin it for later: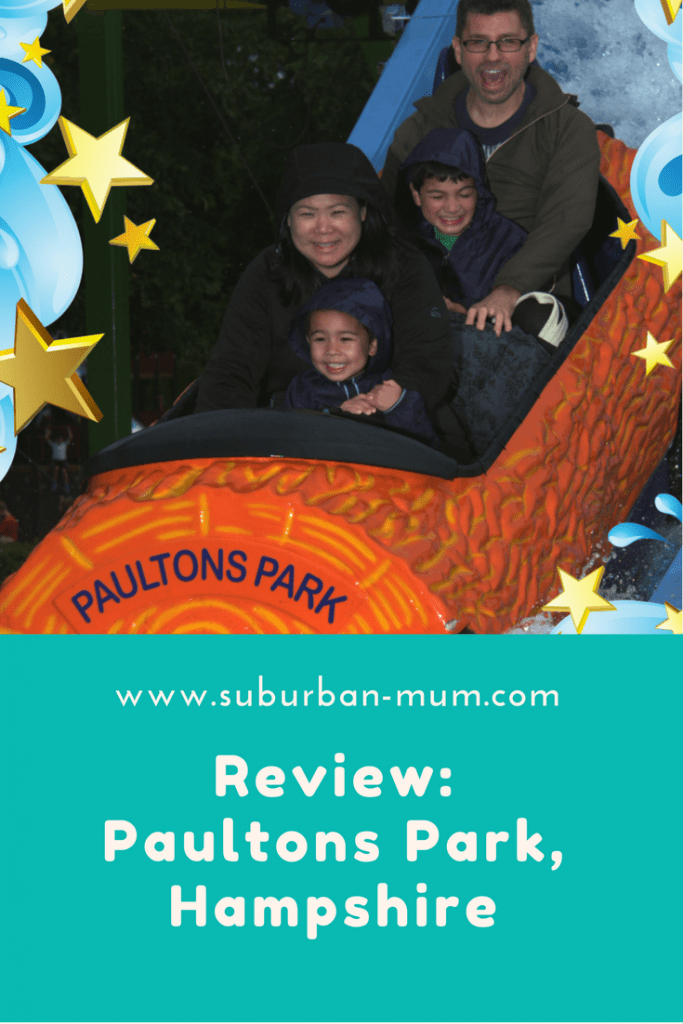 *We received complimentary tickets to Paultons Park in exchange for this review.