When time allows I love to bake. If you ask Mr H his favourite baked good that I make it would undoubtedly be Chocolate Brownies. As for the boys, they love helping me bake but their favourite part is always licking the spoon!
Previously, I've always used a food processor for baking which although does the job, it's not ideal – especially when making larger quantities as I find that flour inevitably ends up getting caked around the bottom of the mixer attachment.
I have wanted a stand mixer for a while now but could never quite justify spending out the money on one, so when Savisto offered to send me one for review I happily accepted!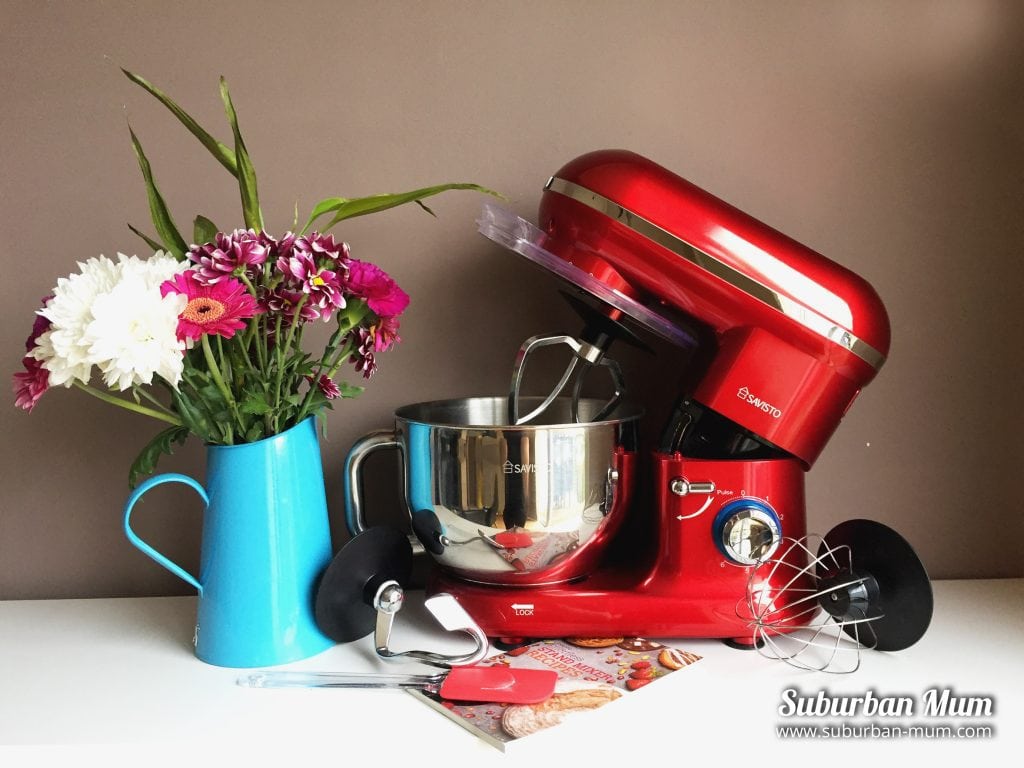 Savisto is an English company that aims to provide stylish looking gadgets and accessories into the home and kitchen (and stylish they are). They stock a huge array of items ranging from Kitchenware, Home and Health & Beauty.
The Stand Mixer comes with a large stainless steel bowl equipped with a splash guard. It also has three attachments, a spatula and a small recipe book. I had a quick look through the recipe book and decided to try the Peanut Butter Cookies recipe from it.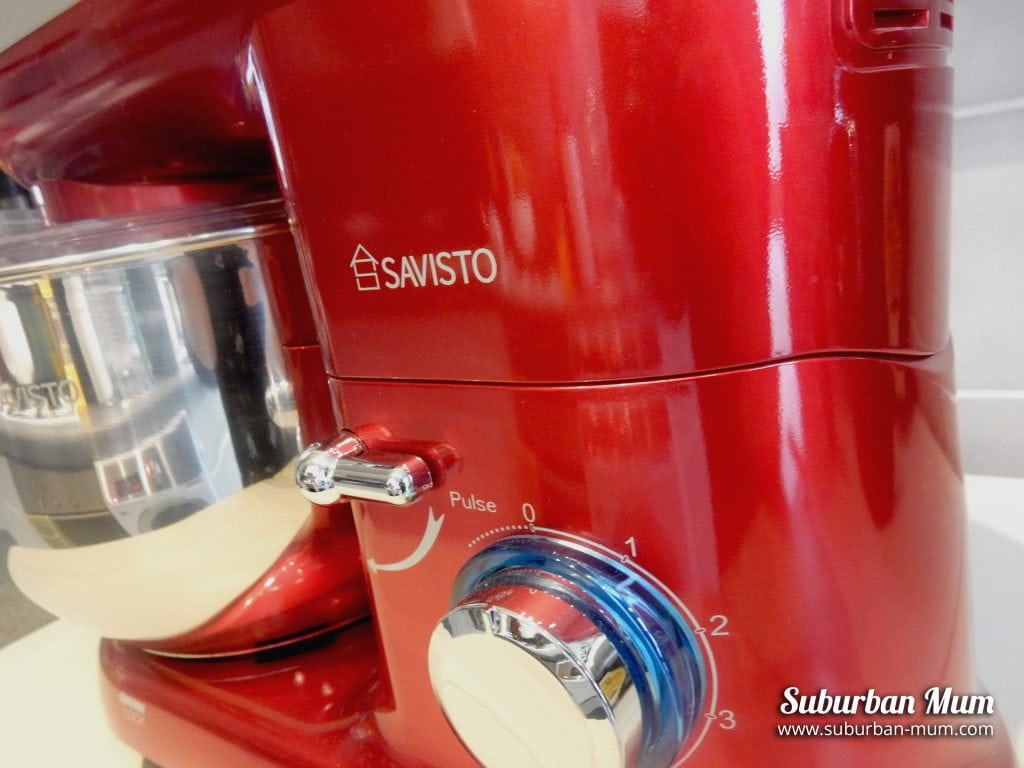 The mixer has six speeds and a pulse option which allows you to work through ingredients easily. I used speed three and four for the cookies as per the instructions and found the mixer really easy to use. I simply had to measure out my ingredients and pop them through the hole of the splash guard and before long my cookie dough was ready.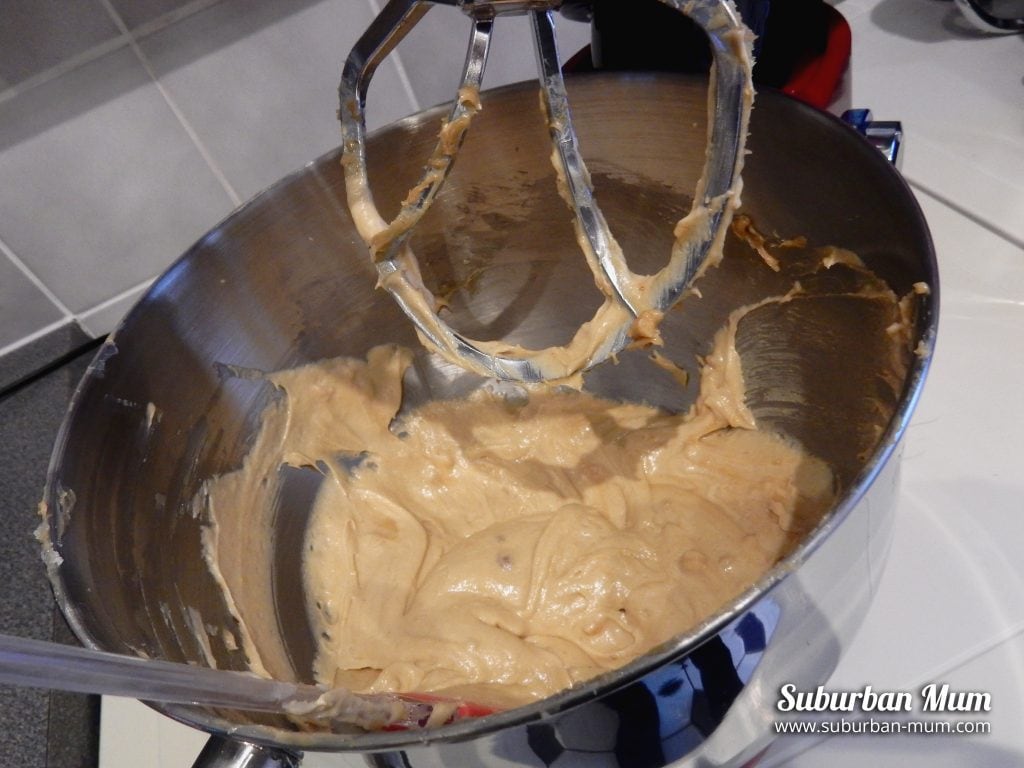 Overall, I found the mixer simple to operate and most importantly easy to clean too. The bowl can be removed from the mixer with ease and the attachments can be dismantled quickly for cleaning. The spatula is super handy for helping you get your cake mix out of the bowl as well.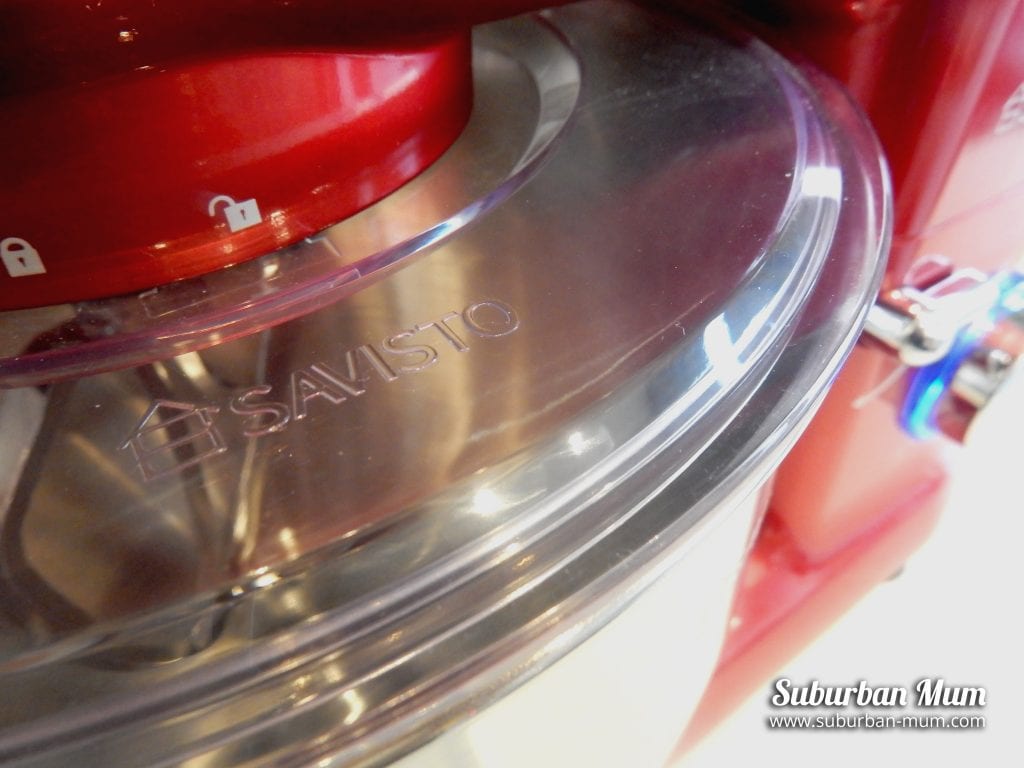 Using the Savisto Stand Mixer was like a walk in the park compared to using my food processor. I am really looking forward to baking some more goodies in the weeks to come and especially in the run-up to Christmas! I am looking forward to making pizza dough and bread with it using the dough hook. Hopefully, this means I can save some much-needed space in our kitchen and throw our (very old) bread maker away! I may even attempt making my own pastry for mince pies this year – so watch this space!
The stand mixer currently retails at £95.99 which I think is really reasonable compared to other brands that are out there. It would make the perfect gift for any budding bakers out there who (like me) don't already own one. Best of all? It won't break the bank either.
You can buy the Savisto Stand Mixer (which comes with a 2-year guarantee) from the Savisto website. Why not follow them on Facebook or Twitter too?
You can also see other Savisto reviews here.
*We were sent the Savisto Stand Mixer in exchange for this post. All opinions are honest and my own.
Pin it for later: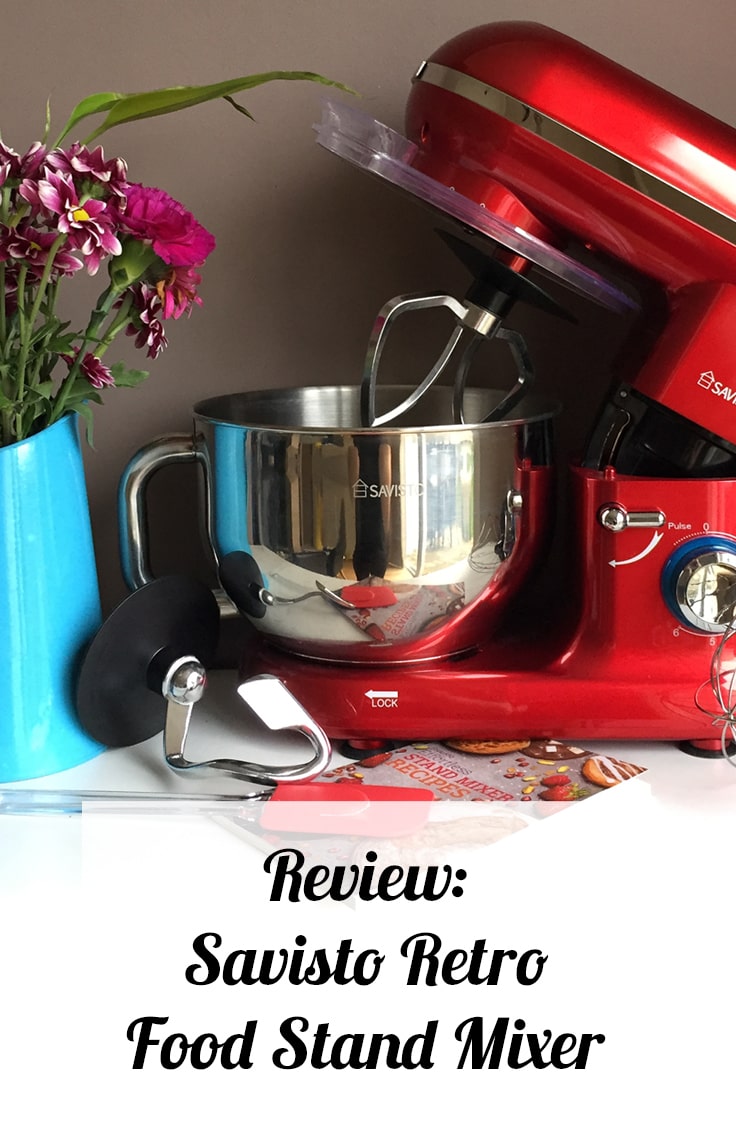 You might also like: