The boys are very lucky that they get the chance to test out some really cool toys thanks to this blog and if you are a regular reader then you will know how much they LOVE trains. Over Easter, they were sent the latest trackset from the Fisher-Price® Thomas & Friends Adventures range.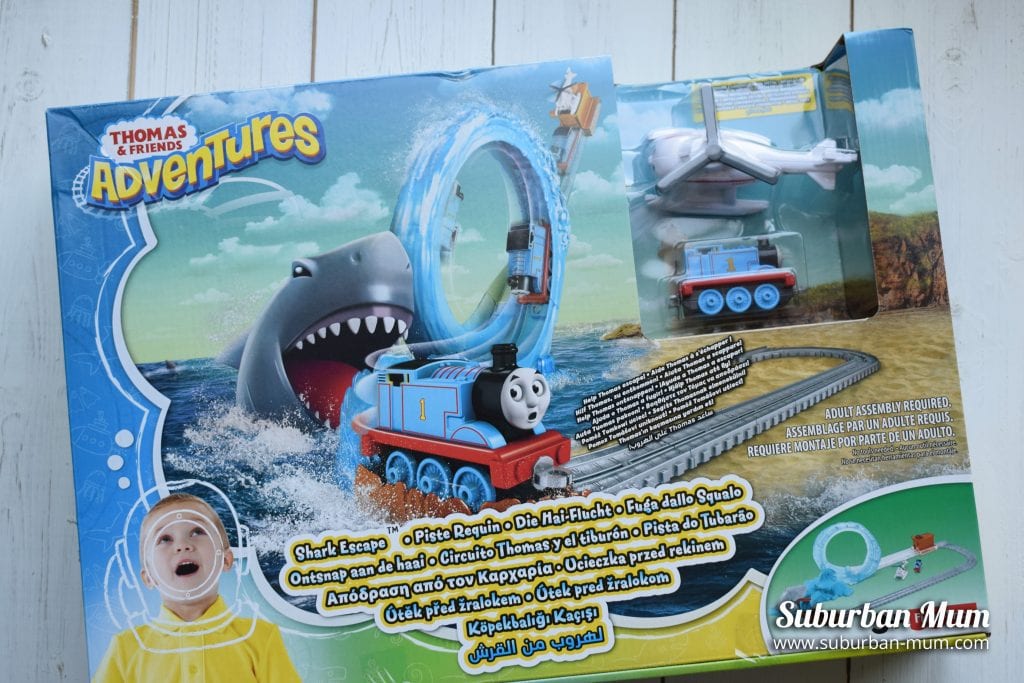 The Thomas & Friends Adventures Shark Escape playset sees Thomas ride the waves to escape a shark! The boys love being able to control the action by lifting the crate to help Thomas zoom down the track around the loop-de-loop wave and past the shark. M enjoys playing out his own little adventures with this set and has created his own tracks with other Thomas playsets too.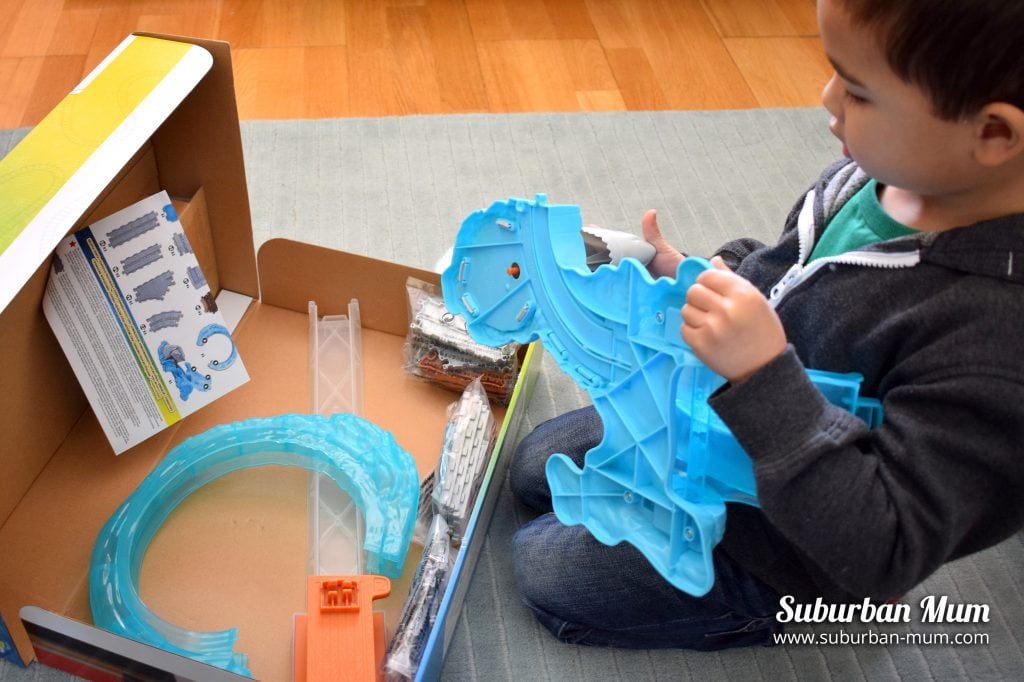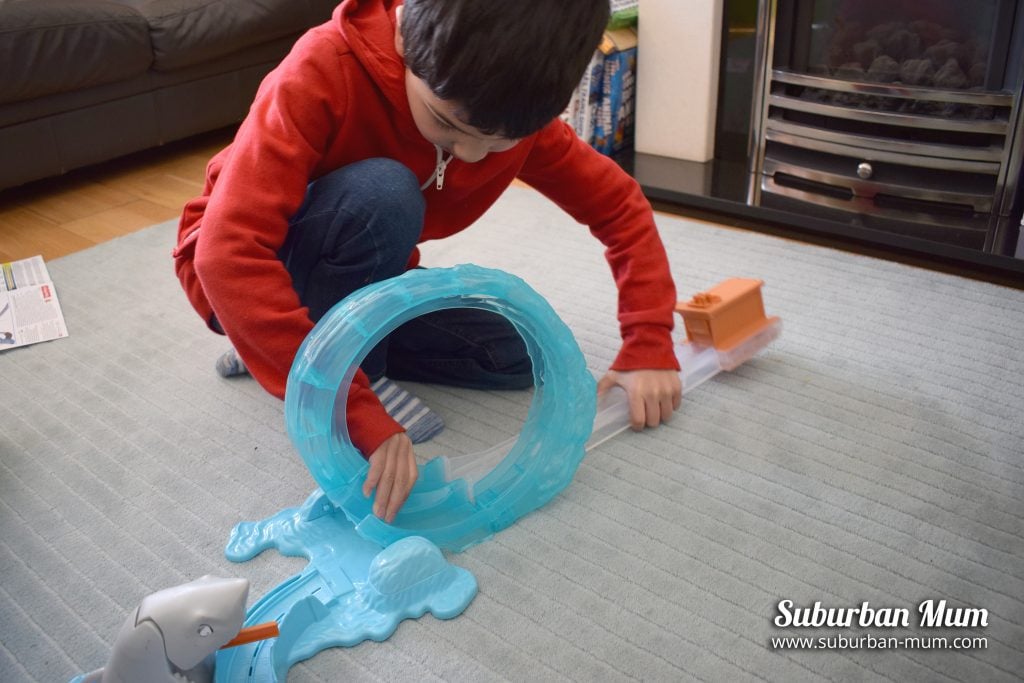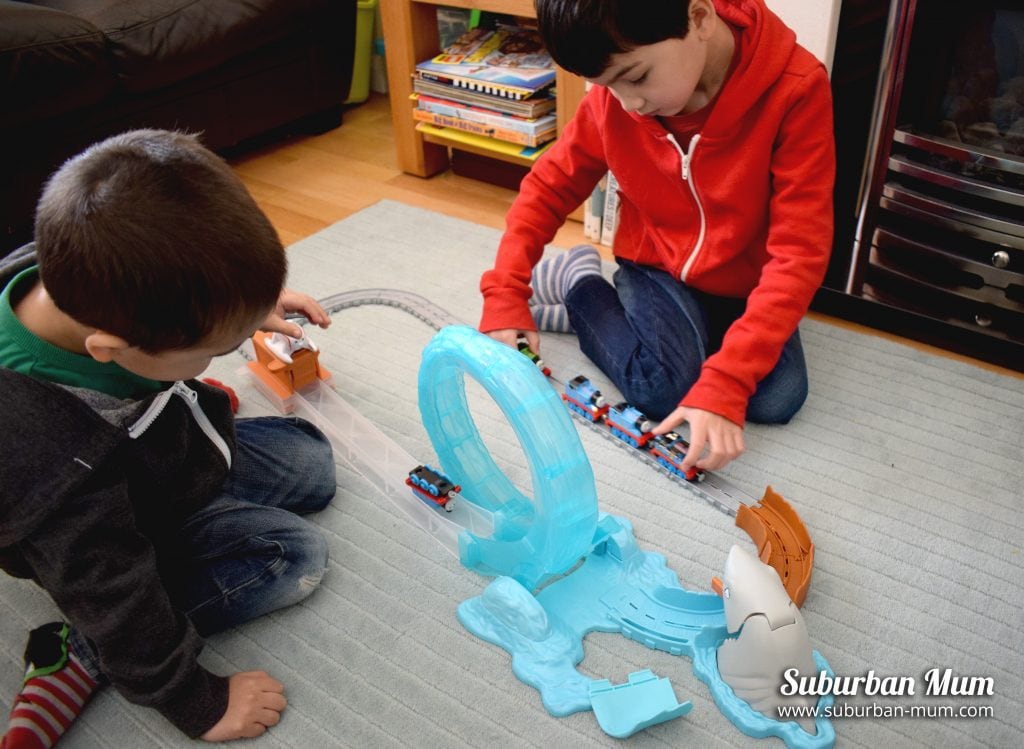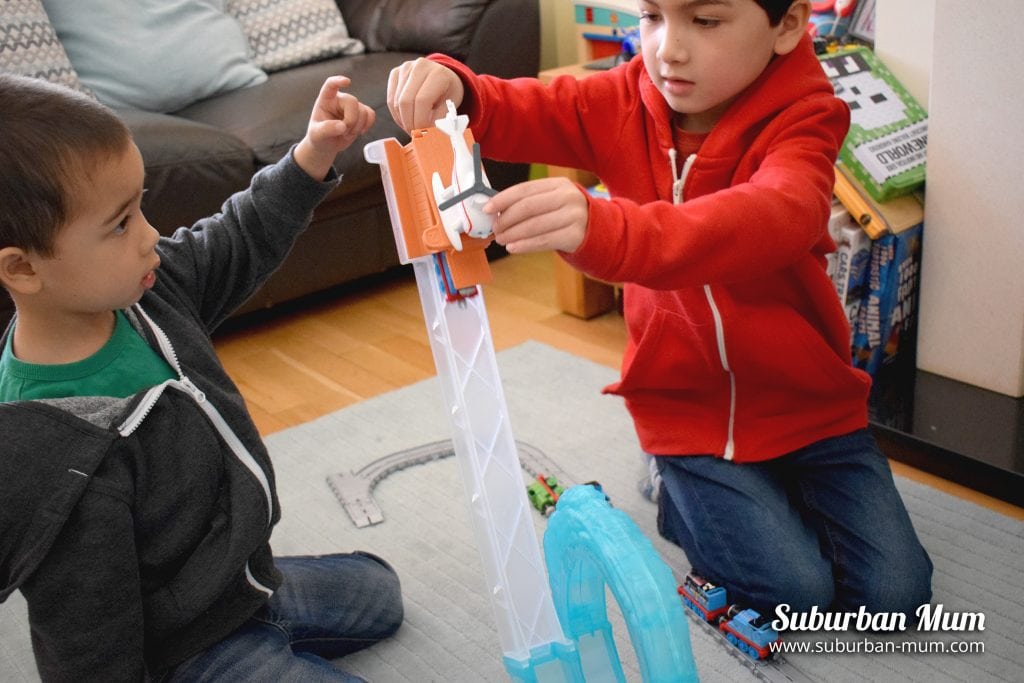 The set was easily put together by snapping into place and can be just as easily dismantled and pop back into the box for storage. The Thomas & Friends Adventures Shark Escape provides great imaginative play that also helps gross motor skills.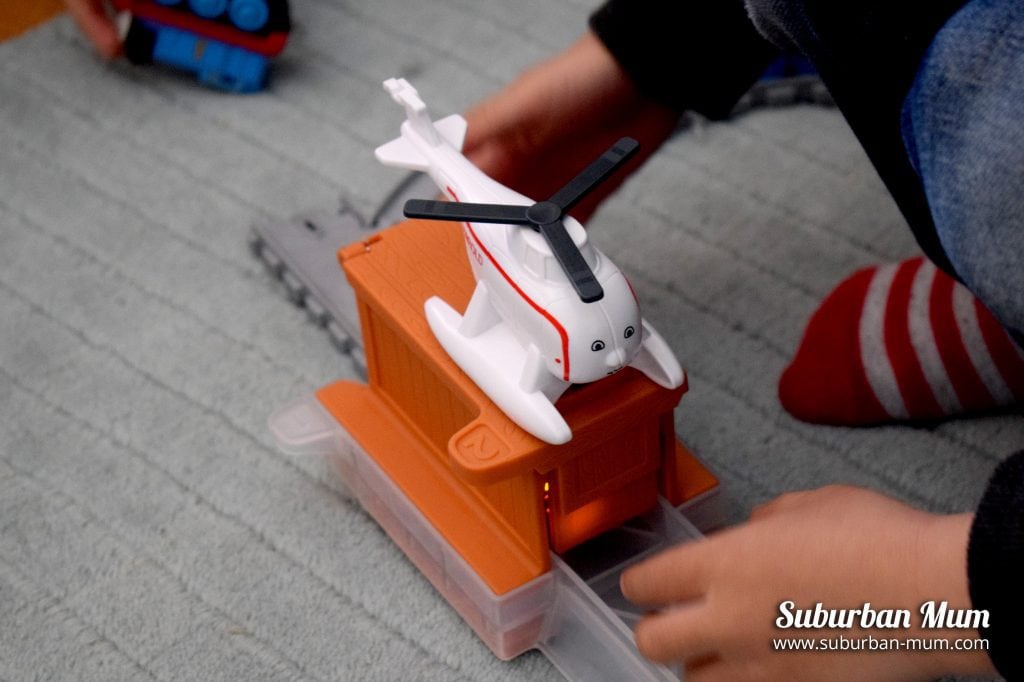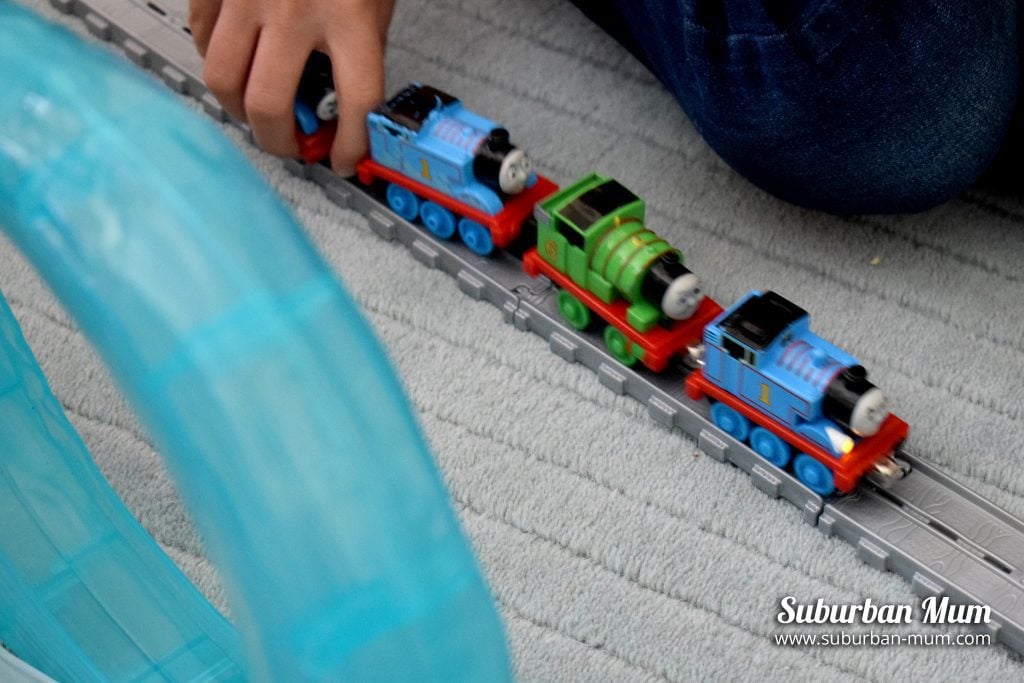 Features include:
Lifting the crate to send Thomas down into the loop-de-loop wave track
Shark jaws chomping as Thomas zooms past
The playset can be played with as a standalone or easily added onto other compatible Thomas & Friends playsets. I think it's the boys new favourite!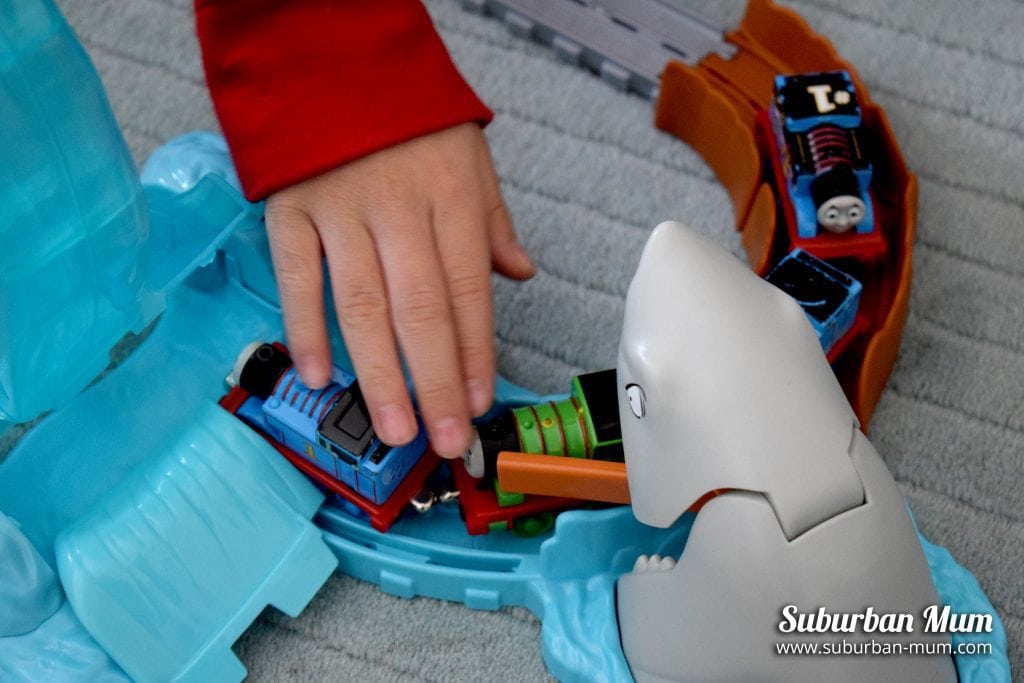 *We received this item in exchange for an honest review. This post contains Amazon affiliate links