When the sun came out to play a few weeks ago I sorted through all of the boys summer clothes to see what still fit and what needed sending to charity. It turns out E has grown loads and needed almost a whole new Summer wardrobe. Luckliy, we were sent a couple of lovely hand-printed t-shirts from Tiger Prints to try out which saw us through until I had time to get down to the shops.
Tiger Prints is a small family run business run by Mary who was inspired to create clothing for children that weren't mass produced. There is a wide range of items suitable for babies and children up to the age of 13 and they also have a range of t-shirt for men and women too.
Having looked through the website I just couldn't decide on which prints to choose from. I loved the animal prints but in the end settled on the Alphabet letter t-shirts for the boys and I had to go with blue (my favourite colour!)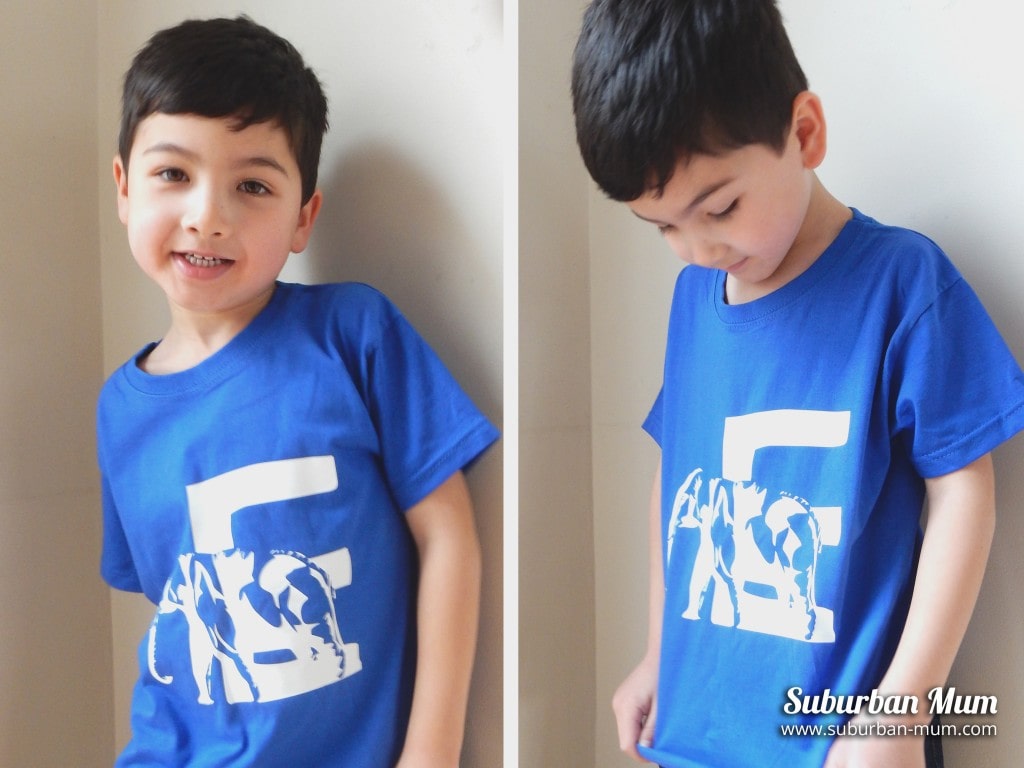 When they arrived I was very impressed with not only the quality of the t-shirt but also the print. The t-shirt is made from 100% cotton and the material is nice and thick but being cotton still keeps you cool. The boys have been wearing them for a few weeks now and they wash up really well and the colour has remained just as vibrant as when we first received them.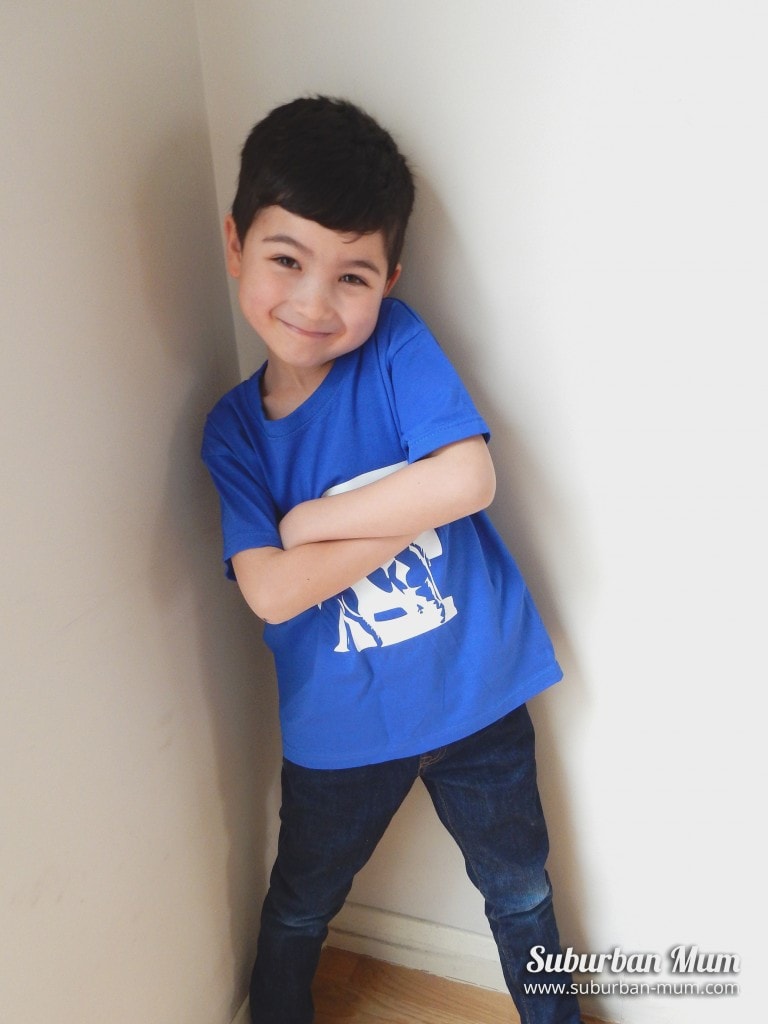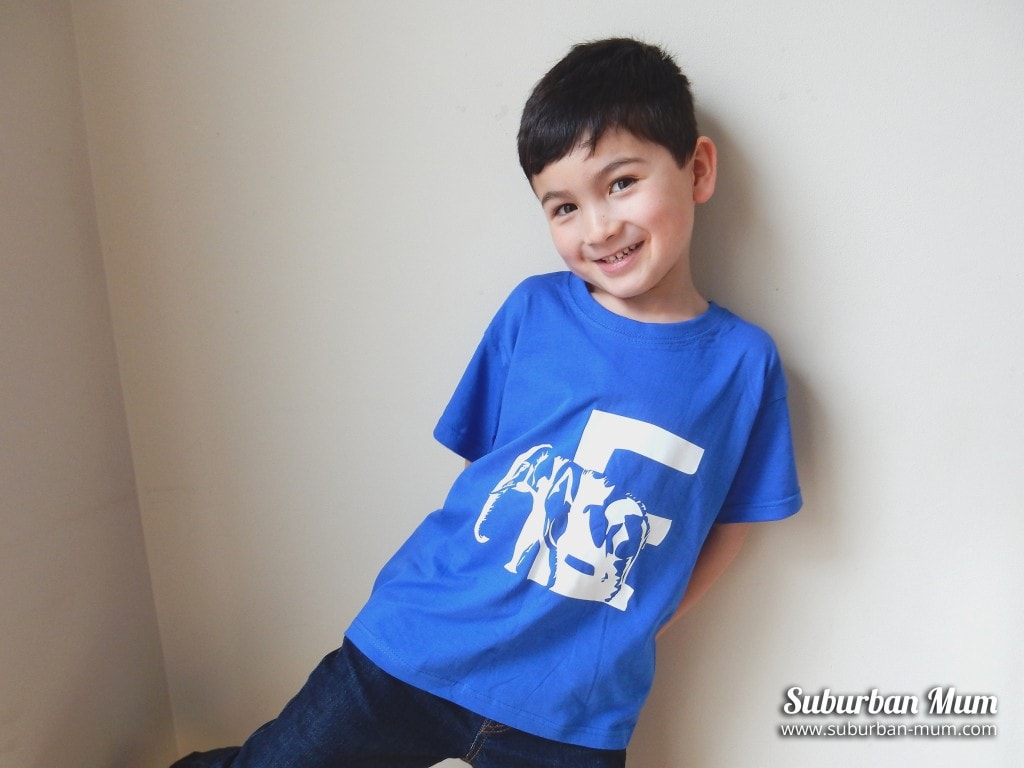 The t-shirts retail at £12 and can be bought via the Tiger Prints website. Although it is a little more than what I would usually pay for tops I think it is worth it. The t-shirts are hand printed in the UK and unlike the tops from high street stores they are not mass produced.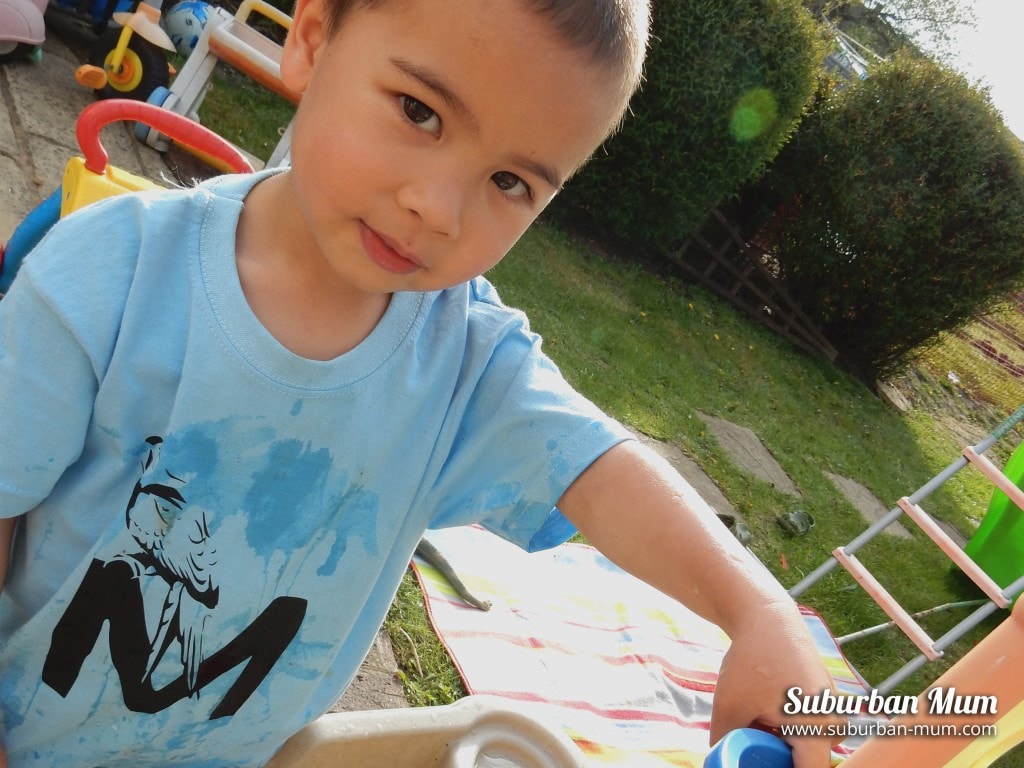 You can find out more about Tiger Prints and see the lovely range of t-shirts available on their Website, Facebook and Twitter.
* We were sent these t-shirts in exchange for this review. However, all opinions are honest and my own.