Well maybe not quite just yet but it's creeping up on us! It may only be the end of September but did you know there are only 80 odd days until Christmas? That's not far away at all.
We've been secretly getting in the festive mood as we were asked to try out some Christmas bedding recently. Well, I didn't need asking twice – I LOVE Christmas and although we have Christmas jumpers and pyjamas in the run-up to the big day, the one thing we've not done yet is bedding.
The Christmas Bedding website has a wide range of festive bedding available for kids and adults alike and there are lots to choose from. Imagine my excitement when I was asked to choose a set for the boys and for ourselves!
Nordic Deer Duvet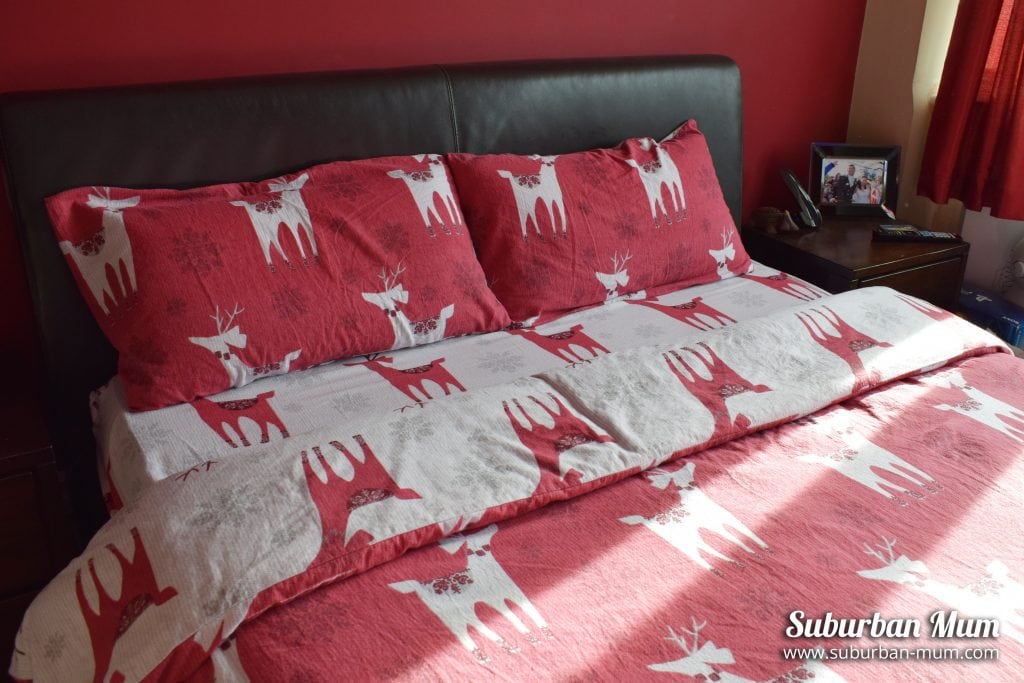 After much deliberation, I decided to opt for the Nordic Deer Duvet set for Mr H and I. We have a king-sized bed but the set is also available as a double or single.
The set comes in a handy bag and also comes with a matching fitted sheet too which I think really makes the set. It's made with brushed flannelette cotton which is nice and thick but I did wonder if it would be a bit too hot and sweaty under it, however, we've not had any issues with it and have found it perfect for keeping warm and cosy of an evening.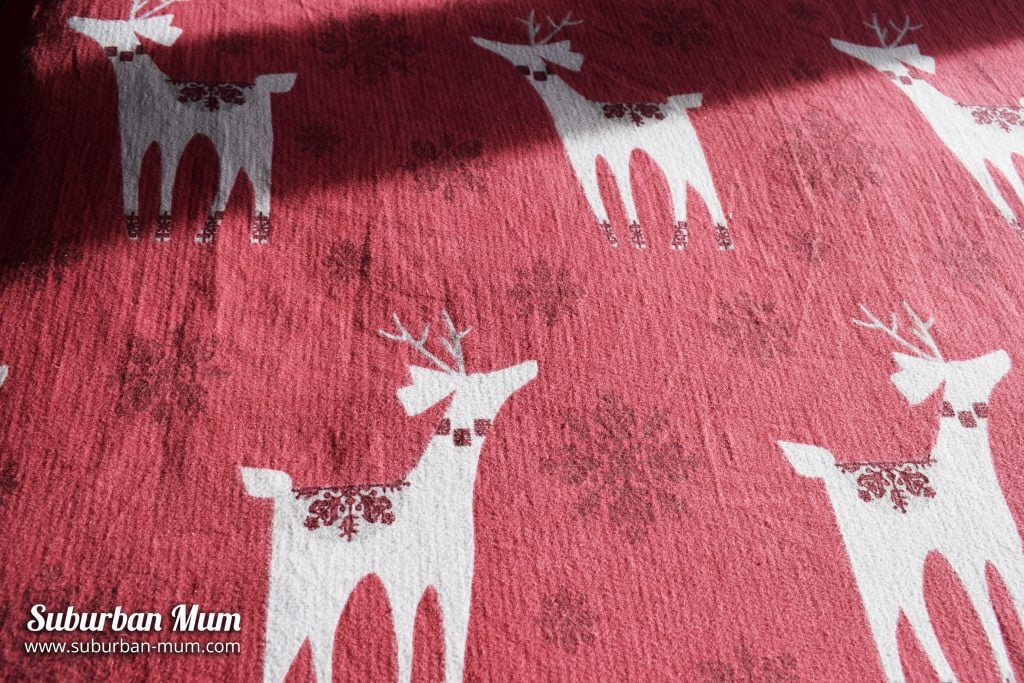 I've loved the set so much that I've kept the sheets on our bed and would happily buy more sets in the flannelette cotton so we can keep warm throughout the festive period!
Kid's Advent Christmas Bedding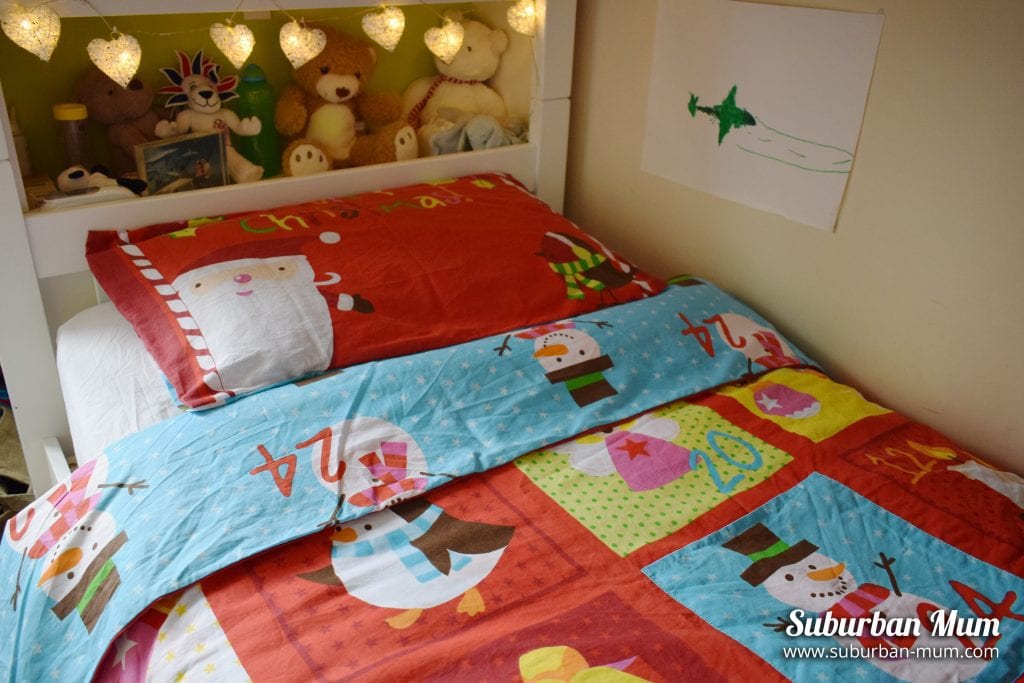 For the boys, I chose this really cute Kid's Advent Christmas bedding with the idea that they'd have them on their beds ready for the 1 December.
I had to sneakily pop this on M's bed whilst they were at school so I could take photos but I can't wait to see their faces when they see them on their beds in the run up to Christmas.
There's even a cute little pocket on the front for Christmas Eve where you can pop a little treat for them on the night before Christmas – cool right?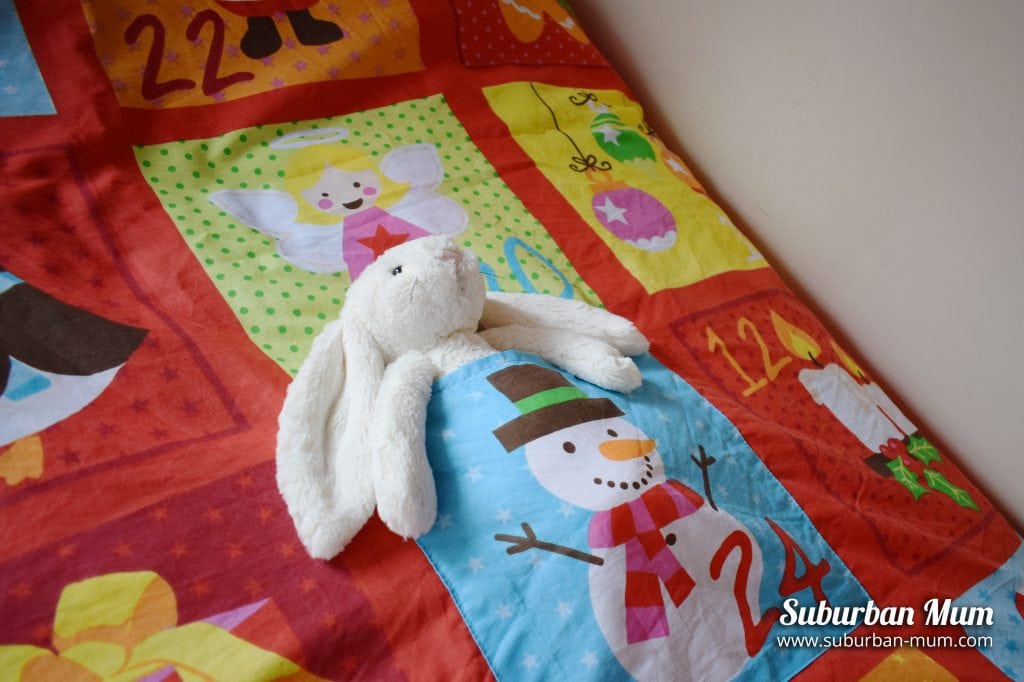 Christmas Bedding has a huge range available for kids. From Christmas scenes to snowmen, reindeer and penguins! They are available in Toddler size as well as Single and Double so you have plenty of options available to you.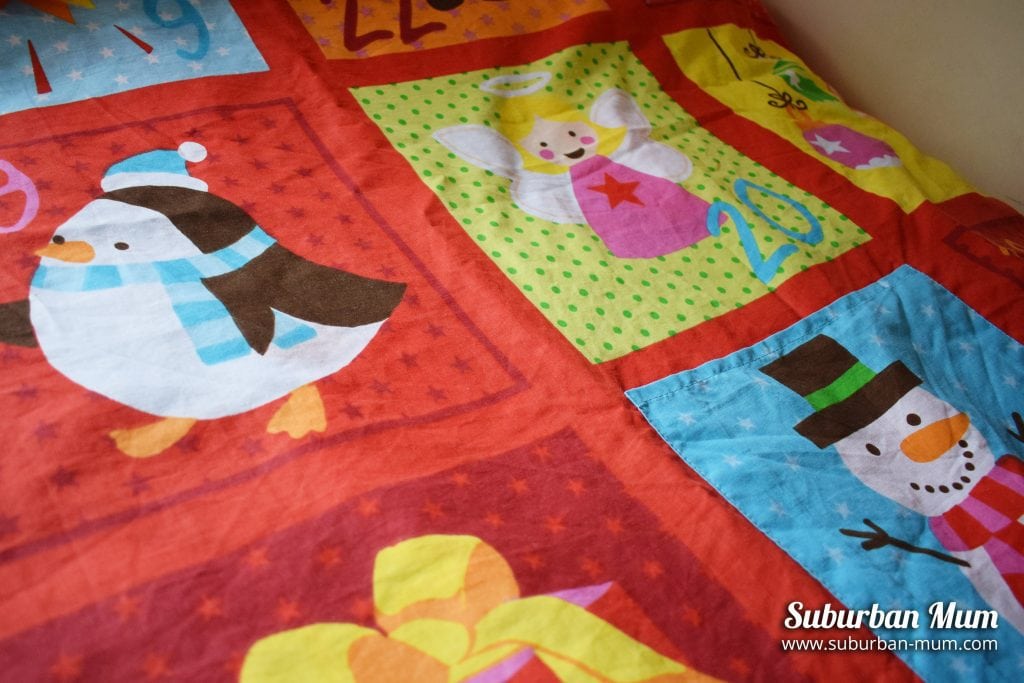 Overall, I'm really pleased with our sets, they a pretty reasonably priced, (Kid's Advent is £12.99 for the single set and the Nordic Deer set starts at £29.99) delivery is free if you spend over £30 or costs just £2.99 if you spend under that amount.
Spread some Christmas cheer in the house and bag your self some Christmas bedding too – what are you waiting for?
*We received duvet sets from Christmas Bedding in exchange for this post.