As a Designer by day and a Blogger at night, I work with lots of different types of files and backing these files up is very important.
I've been using a mixture of Cloud Storage (Dropbox and One Drive) over the last few years and have been meaning to set up a personal backup of these files onto an external hard drive as an extra layer of security for some time now.
Online Cloud Storage plans may not be entirely secure for sensitive data and your privacy could be put at risk. So it's important to have your own personal backup which you can control for peace of mind. This is where the WD My Cloud Personal Cloud Storage comes in.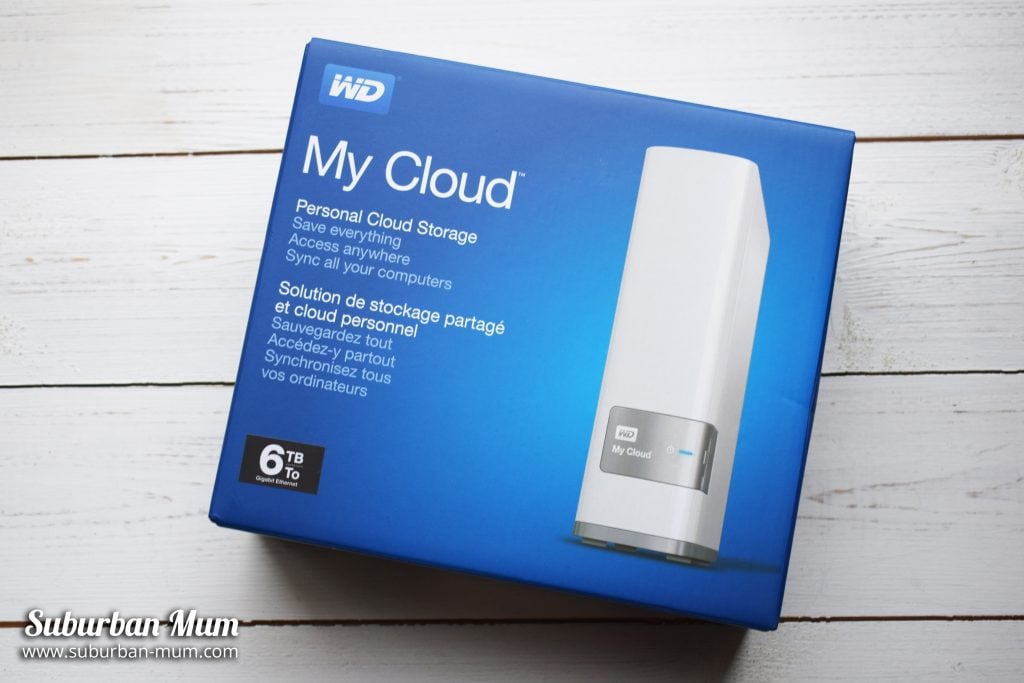 What is Personal Cloud Storage?
Personal Cloud Storage is a private type of cloud that is attached to your local network (known as Network-Attached-Storage, or NAS). With Personal Cloud Storage, you can easily backup, store and access your files such as music, videos and photos. Files can then be accessed (or even streamed) from your computer or smart devices.
The WD My Cloud is both Mac and PC compatible and is available in 2, 4, 6 and 8TB versions. We were sent the 6TB to review read on to find out we thought of it.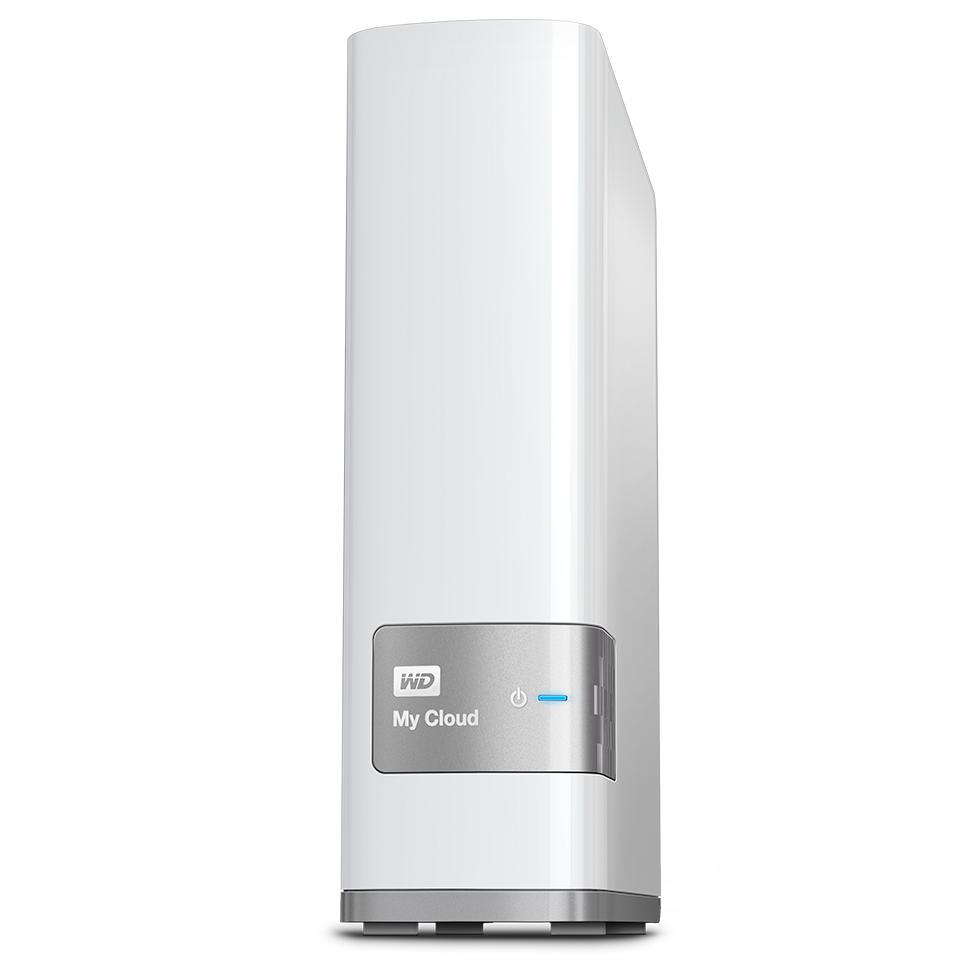 WD My Cloud Personal Cloud Storage (6TB)
With a huge 6TB capacity this storage device can store up to 1.92 million photos or the equivalent of 198 hours of 1080p video. As a blogger who loves snapping photos at every opportunity, I had no doubt whatsoever that this would be more than sufficient for my storage needs.
The WD My Cloud can:
Be set up to automatically back up your computer
Guard any files or backups made from being unrecoverable by creating safe points
Free up space on your smart devices by backing up photos and videos through the Apple iOS and Android My Cloud app
Transfer files between Dropbox and other cloud services using the My Cloud app
Setting up
I was a little surprised to see that the My Cloud didn't come with a user manual but I did manage to find one on their website.
Having not set up anything like this before I wanted to have step-by -step instructions on what I needed to do have everything set up correctly.
Out of the box, you connect the supplied Ethernet cable to the drive and your router, plug in the power supply and switch on. You can then access a url to complete the setup.
In the setup, you can create a drive share which allows you to access your My Cloud externally. Users can also be created and added to allows family and friends to access certain files too.
Using the My Cloud
First and foremost, I wanted to backup the thousands of photos I had on my computer onto the drive. Once the initial setup was complete, I was able to see the My Cloud from my computer by mapping it to a drive and could then drag and drop folders I wanted copying over.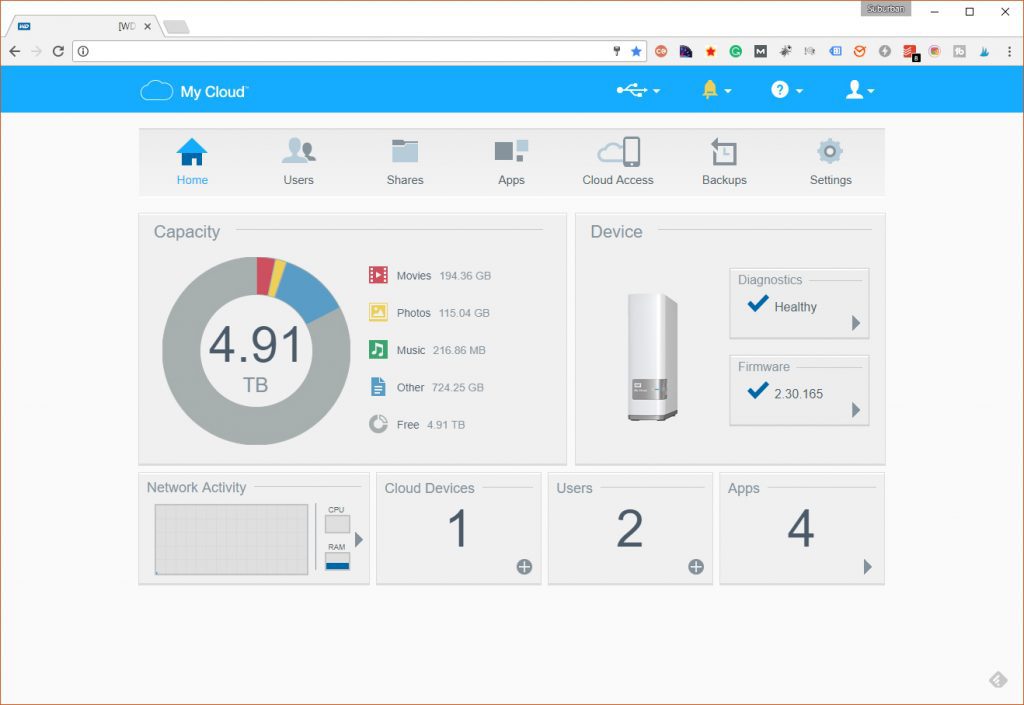 Next, I then wanted to create an Automated backup of my computer, this done via the WD SmartWare backup software which I had to download from the My Cloud page.
Lastly, I wanted to automatically backup the photos and videos from my iPhone onto the drive. To do this, I had to download the My Cloud app onto my phone and login to My Cloud account to set this up.
Verdict
I've only scratched the surface of the capabilities of the WD My Cloud Personal Storage but so far I am impressed.
Although the setup interface is user-friendly I think having some previous tech knowledge is definitely an advantage. I think beginners could struggle a little with finding their way around.
Overall, the My Cloud is very quiet and seems to be performing well so far. Copy speeds have been pretty fast, I have some 1GB files that copied over in a couple of minutes.
I like the fact I can access my files remotely through the My Cloud App and also via a web browser too.
The My Cloud also allows multiple users to access and use the drive so my next step is to setup a dedicated folder for Mr H to store his files and backups too.
If you're looking for a drive to back your files up to its well worth considering the WD My Cloud Personal Storage. Just make sure you download the user manual from their website and go through the instructions step-by-step. There is also a very useful Getting Started section on their website too.
[amazon asin=B00FOKN7FG&template=iframe image][amazon asin=B00FOKN7D8&template=iframe image][amazon asin=B00LIRUZGS&template=iframe image][amazon asin=B01BBZH7ZS&template=iframe image]
* I received the WD My Cloud Personal Cloud Storage for the purpose of this review.