Once children are a certain age rewarding them for good behaviour generally works a treat, doesn't it?
"You can have a biscuit for tidying up your toys."
"You can have that toy you've wanted for ages for doing well at school" and so on.
We had previously used a sticker reward chart when E was potty training (a good few years ago now!) and a countdown calendar for his birthday, but when we were asked to review The Reward Box, I was quite excited.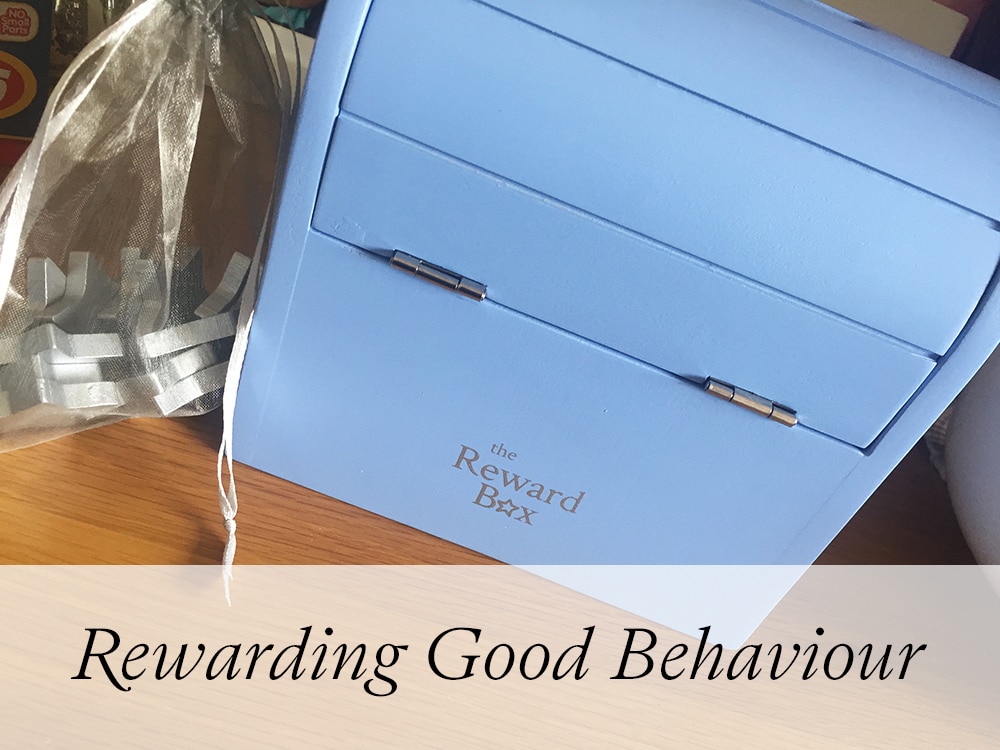 The idea of The Reward Box is much like that of a marble jar – once it's full, you receive a treat. E is used to the marble jar from school, and just last week his class filled the jar ten times over so they were allowed to watch a DVD in the afternoon on the Friday before half term.
When The Reward Box arrived, both the boys were rather excited and asked me straight away what it was.
I explained that it was a very special pirate treasure chest that they had to fill up with stars to receive a very special treat. There is also a rather gorgeous Fairy Reward box for girls which I loved the look of!
Currently, they are aiming to fill up the treasure chest so they can go on an aeroplane to Germany which they are both desperate to do. (we have already booked our long weekend to Hamburg next month)
So far, stars have been handed out for things like good sharing of toys, good listening, not waking up and asking to be tucked in (this one is a real bugbear of mine!) amongst a whole host of other things.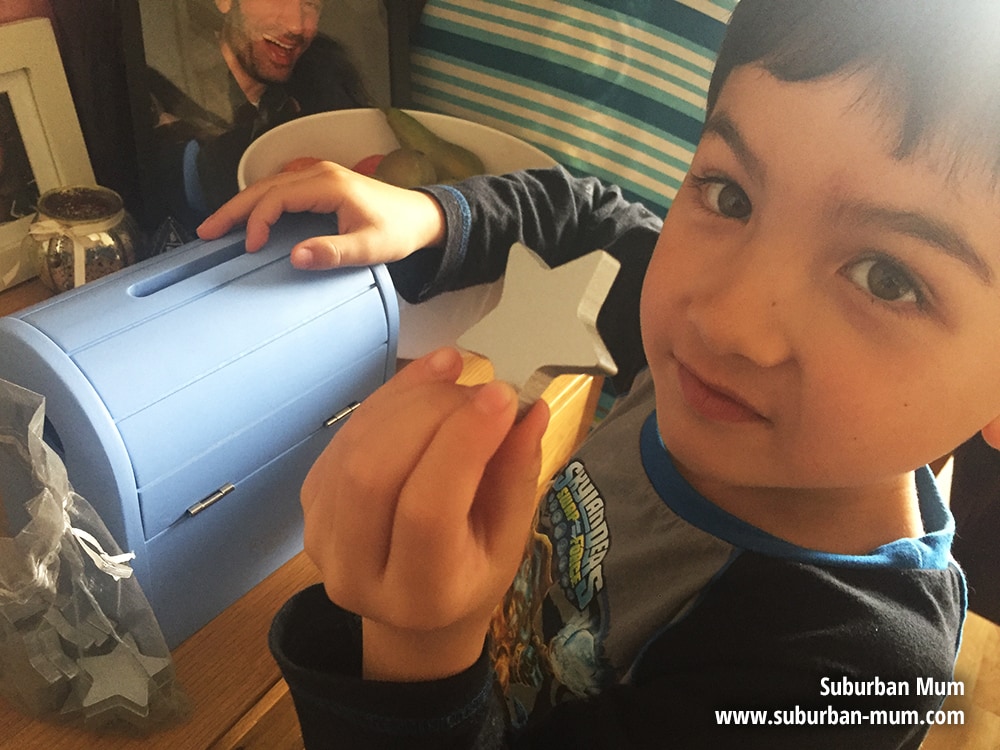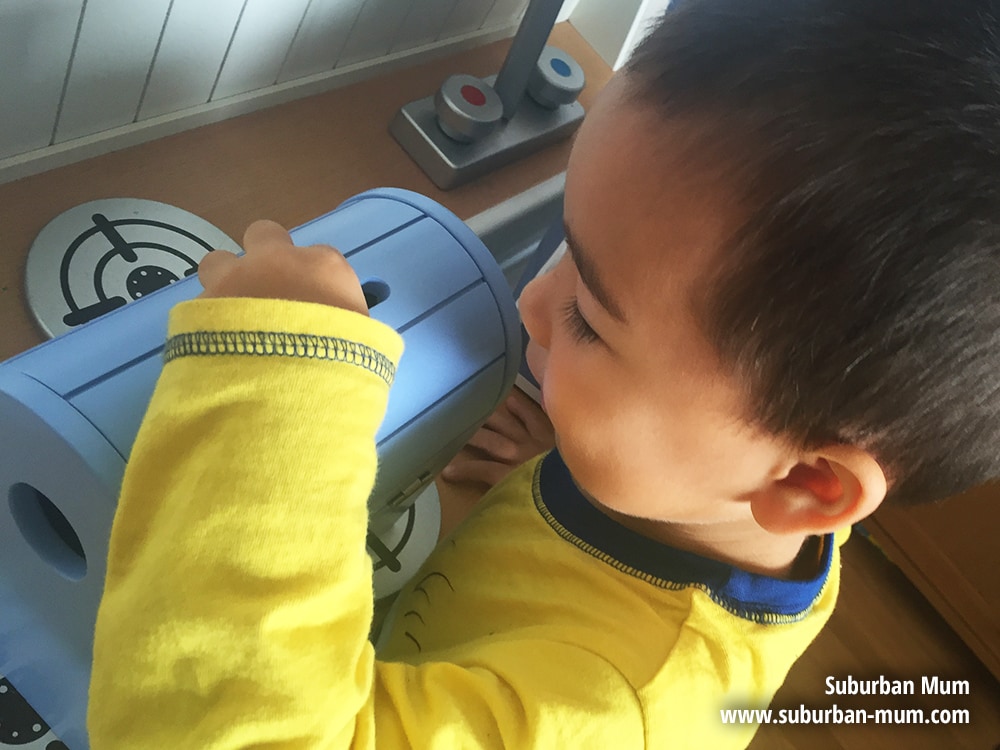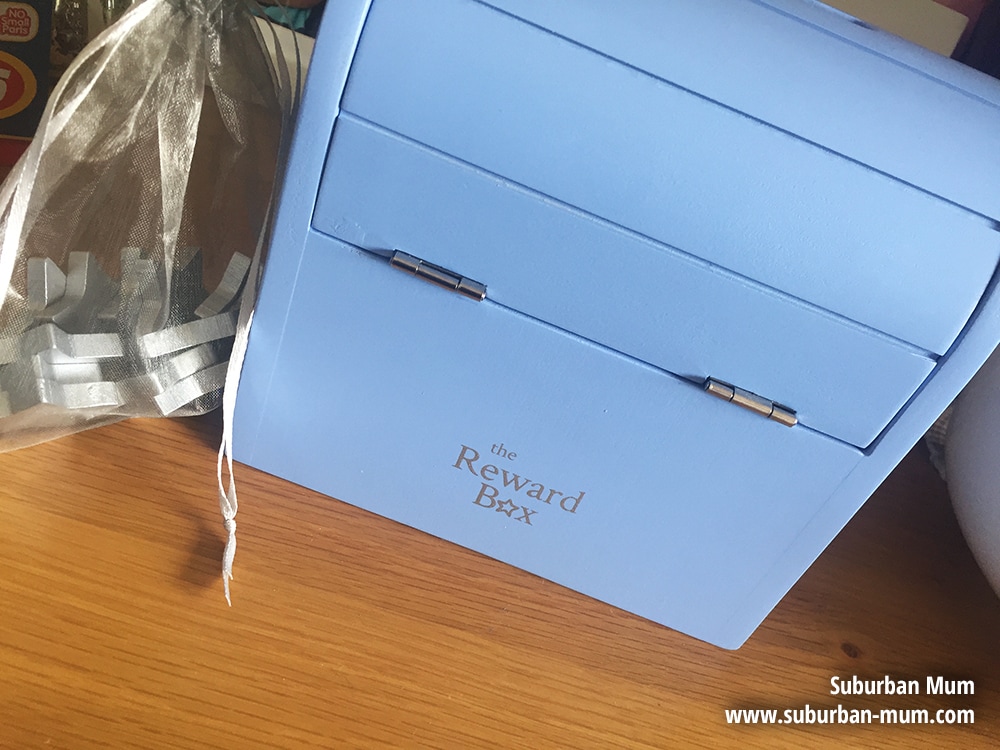 The Reward Box is a lovely sturdy wooden box that is beautifully made and comes with an organza bag of chunky wooden stars which is great for little hands. I like this take on a reward chart because you can easily re-use it time and time again for different treats.
We are using The Reward Box for a big treat to go on an aeroplane, but you can, of course, use it for anything to suit your own need. From small treats like chocolates or small toys to be able to watch an episode of their favourite TV programme or time on the iPad. We are also planning on using The Reward Box when M is ready to start potty training. There are also lots of reward ideas on their website.
The Reward Box is currently working well with the boys as a team effort to collect as many stars as they can, and they both get very excited when their good behaviour has been rewarded with a star. The Reward Box is sitting in pride of place on top of our sideboard in our dining room where the boys can see it. E loves to open up the chest now and then to count how many stars are already in the chest and working out how many more he needs to be able to go to Germany.
This would also make an ideal gift as you can even have the box personalised. The Reward Box currently retails at £35
Win a Reward Box
The lovely people over at The Reward Box have very kindly offered me one to giveaway! All you have to do is simply enter via the rafflecopter widget below.
Terms & Conditions
The giveaway is open to UK residents aged 18 or over only and will end at midnight on 20th November 2015. The prize is a Reward Box of your choice (Pirate Chest or Fairy House). The winner will be drawn randomly using Rafflecopter and will be notified within 48 hours of the giveaway ending. If no there has been no response from the winner within 72 hours a new winner will be drawn.
GOOD LUCK!
NOTE: I was sent The Reward Box in exchange for an honest review of the item. All images and opinions are my own.