The present culinary habits of people have changed a lot due to the exposure to different kinds of cuisines. Moreover, technological advancement has increased the availability of different kinds of products like the home rotisserie oven. It helps to make different types of chicken recipes as it gives that crunchiness to it.
These ovens are user-friendly and work on self-timers that help to avoid overcooking or accidents. Here are some chicken recipes that taste the best when made with the rotisserie oven.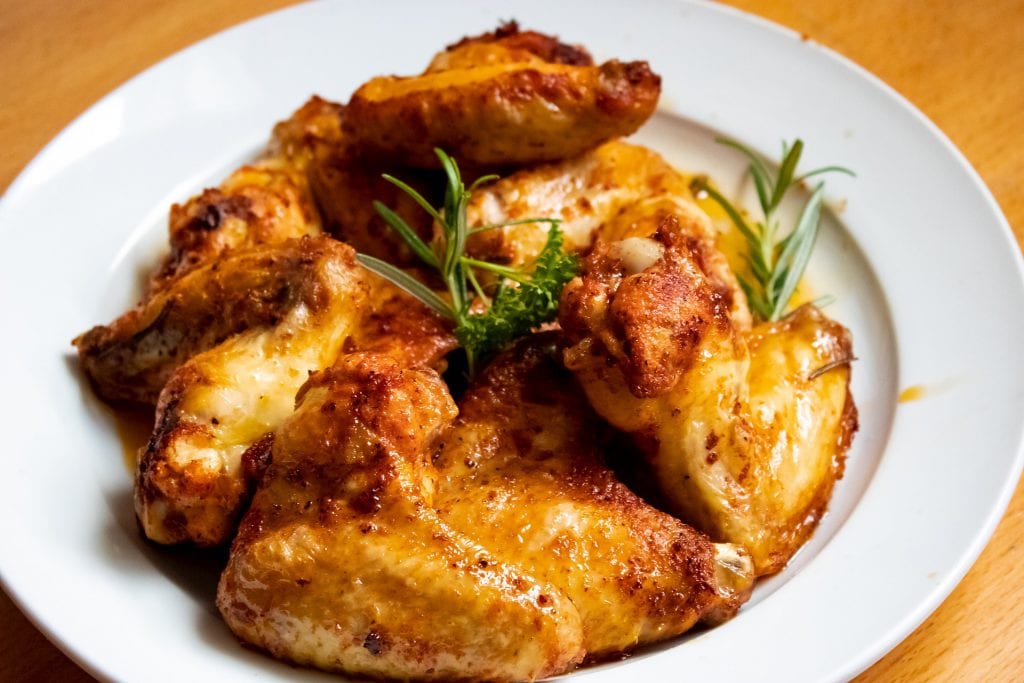 https://www.toptrendy.in/2019/09/recipes-for-rotisserie-chicken.html
Za'atar Chicken Tacos
Recipe  Source https://mountainmamacooks.com/zaatar-chicken-tacos/  and https://cooking.nytimes.com/recipes/1020225-roast-chicken-with-lemon-and-zaatar and https://www.tasteofhome.com/recipes/za-atar-chicken/
Ingredients (for salad and tacos):
Diced vegetables (3/4 cups each): Cucumber, tomato, bell pepper, red onion
Lemon Juice: 1 lemon
Olive Oil: 3 tablespoons
Za'atar: 2 tablespoons
Parsley: 2 tablespoons (chopped)
Garlic: 1 clove (minced)
Chicken breasts: 2 boneless breasts
Kosher Salt: 1/4 teaspoon
Tortillas: 4
Process
Step 1:
Place the chicken breasts in the rotisserie oven after mixing with all the spices, oil and salts mentioned above. Turn on the timer according to your preference.
Step 2:
Mix all the diced vegetables and give the Za'atar along with all other spices and olive oil to make the salad. After the chicken is ready, take it out from the oven and dice them properly.
Step 3:
Stuff the chicken in the tortillas to make tacos and serve the salad with it. You can also serve Greek Yogurt with it optionally
Cooking time: 3 hours
Marinating time: 1 hour
Serves: 4
Serving Size: 484 calories, 107mg cholesterol, 18g carbohydrate and 30g protein.
Oven-baked Barbeque Chicken Flakes with Honey
Recipe Source: https://chefsavvy.com/honey-barbecue-chicken-bites/
Ingredients:
Chicken breasts: 2 (boneless)
Salt and Pepper: (to season)
Barbecue sauce: 3 tablespoons
Honey: As a dip
Process
Step 1:
Take the chicken breasts and apply barbecue sauce evenly on it. Season it with salt and pepper and leave it for a while.
Step 2:
Put the chicken breasts in the rotisserie oven and bake it according to your preference. Once the baking is done, cut the chicken breasts into flakes. Serve it with a honey dip immediately.
Step 3:
Optionally, you can serve freshly made french fries with this item to make it a mouth-watering evening platter. Moreover, as a replacement for honey, you can use mayonnaise as a dip.
Cooking time: 2 hours
Marinating time: 1 hour
Serves: 4
Serving Size: 9g fat, 229mg cholesterol, 1112mg sodium, 82g carbohydrates, 56g protein
Conclusion:
The home rotisserie oven enables people to make their own unique recipes with chicken. These are available in the market at affordable costs and have decent durability. There are multiple models of home ovens by rotisserie that one can buy according to their preference and budget. At the time of purchasing, a customer should check the warranty and user-manual to get proper knowledge regarding the process of its usage.