A few weeks ago I was invited to the screening of A Dog's Purpose at the Picturehouse Central. I'd planned to take the boys and my sister along too as she is a huge lover of animals. However, due to unforeseen circumstances, I couldn't make it, but my sister kindly went along anyway and has written about the screening to share on the blog.
Have a read below.
---
As an avid dog lover and owner (I have five!), I jumped at the chance when my sister asked if I wanted to attend the film screening of A Dog's Purpose. I'd seen a couple of the trailers and I was intrigued by the storyline and concept of the film (and worried that this would be a tearjerker – I am not good with any animal dying in any film, it's my kryptonite!).
Unlike my lovely sister, I've never been to any sort of screening or blog event as I haven't quite got such a big following yet – so I decided to ask my friend Louisa; if she wanted to come with me (also a dog lover and owner).
The screening took place at Picturehouse Central in London, and we were both so excited to see so many cute puppies and dogs that had also been invited – and in true dog lover style, I took many photos of gave them lots of belly rubs.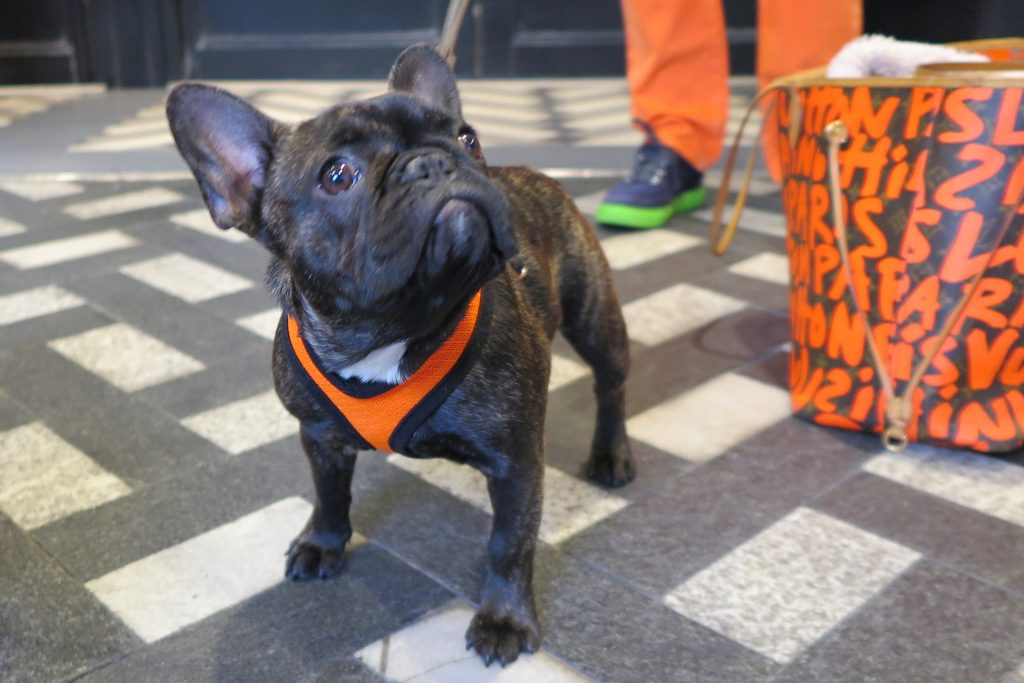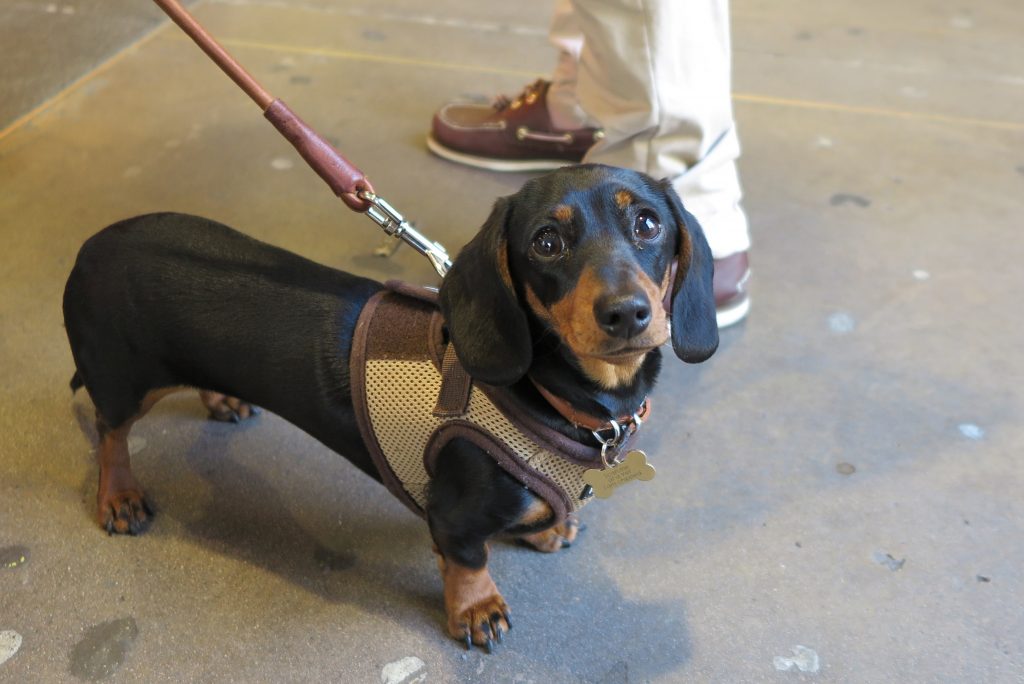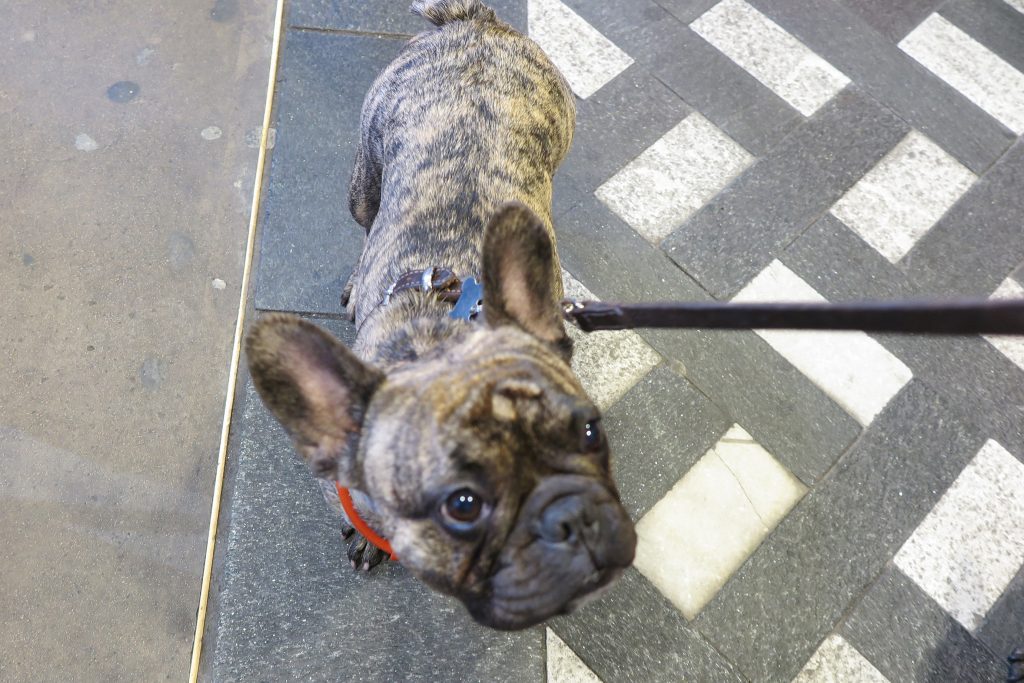 The venue itself was extremely impressive, I'd never been to the Picturehouse before but it's unlike any other cinema I've ever been to.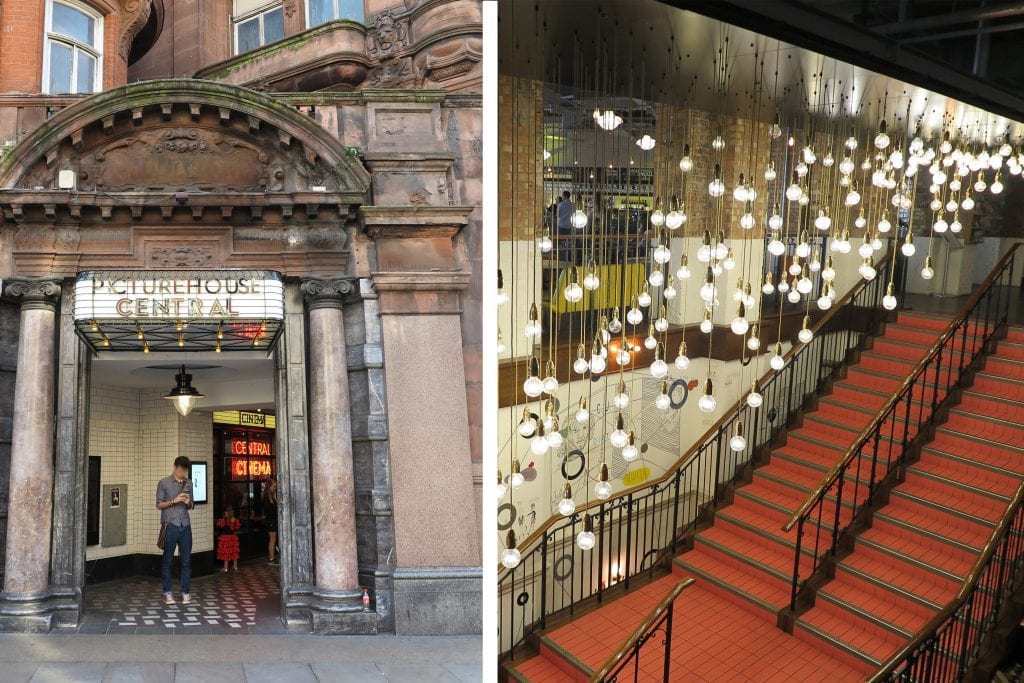 Once we'd gotten upstairs, I noticed that there was a table of dog bowls and pic 'n' mix sweets to fill the bowls with and instantaneously loved the idea of the setup. What greater way to eat your cinema treats than out of a dog bowl, and not have to listen to the rustling of sweet bags and wrappers??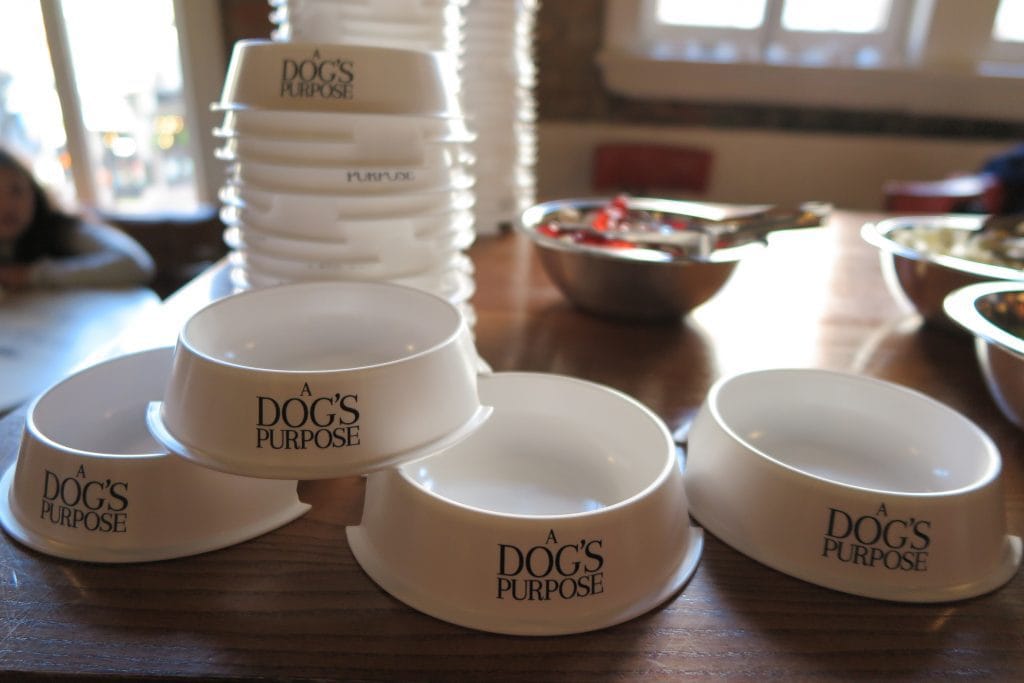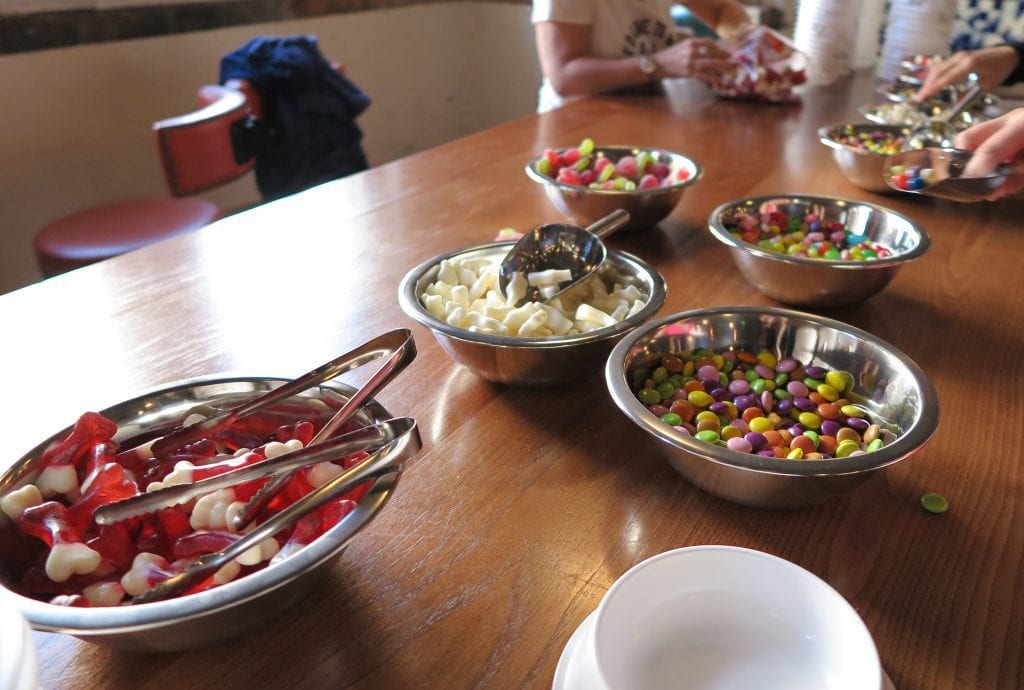 We were also given copies of the book when we got there, and I must admit – I usually don't tend to read books that I know are being made into films, as I tend to go and watch the film instead (lazy life hack) but a dog film AND a book? Definitely a win-win for me (I'm halfway through the book at the moment!).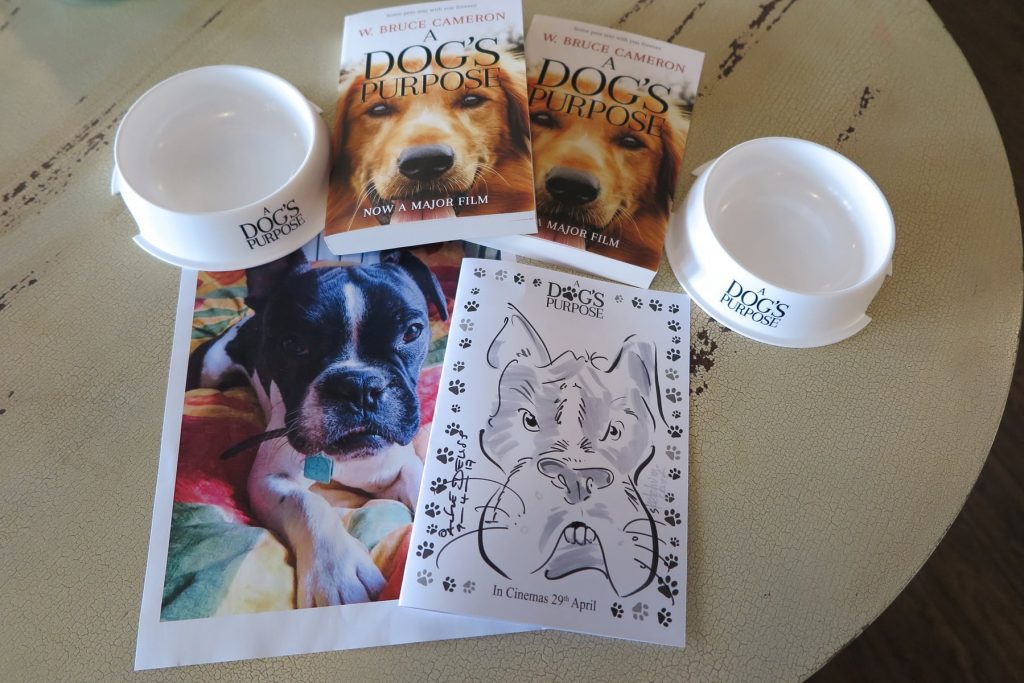 I was also fortunate enough to have a caricature drawn up of my boy; Oreo – which is such a fun keepsake of the experience.
Once we got to the screen, we noticed that they'd created a Snapchat filter for the film – now being a bit of a Snapchat addict, I couldn't resist snapping a selfie!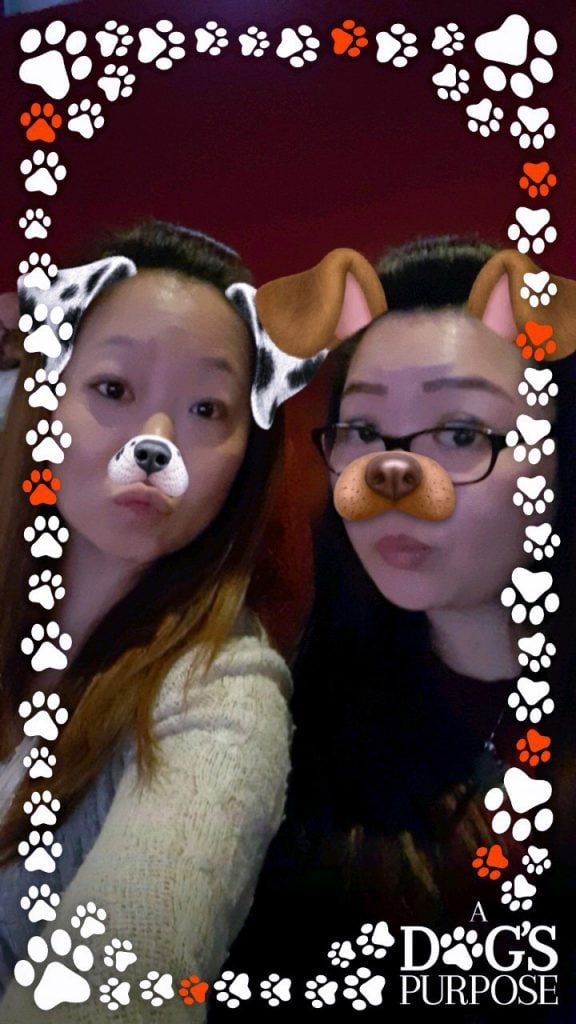 The film starts off in the perspective of a puppy, and you are seeing his life through his eyes. I loved the whole 1960's vibe to the beginning of the movie, and how Bailey – the Golden Retriever puppy sees his life with his loving owner and best friend; Ethan. It definitely got me thinking about how my dogs see their life with me, and what they must think of my antics!
You are then taken into his life journey, through all the trials and tribulations that he witnesses Ethan and his family face and experience and how he becomes a valuable member of the family – all whilst trying to figure out what his purpose in life is.
Without giving away too much of the film, throughout the entire screening of it – I found myself laughing one minute, crying the next and laughing again after that! The film has such a deeper meaning behind it, and it was portrayed so beautifully. It even got me wondering what my purpose in life is. It also gave me such a rollercoaster of emotions that I immediately wanted to get home afterwards and cuddle each of my dogs.
I personally think that regardless of whether you are an animal lover or not, this feel-good film will leave you either wanting to adopt a dog or search for your own purpose in life.
A Dog's Purpose (PG rating) is released in cinemas from the 5th May. It's a really good film (especially for dog lovers) and I would highly recommend you go and watch it.
Check out the official trailer here:
I also Vlogged my experience which you can view below.
---
You can also find my sister online:
Twitter | YouTube | Instagram
*We were invited to this screening for the purpose of this post.