These days, every household has cushions, whether on sofas, beds, or couches. They not only look stunning but also offer comfort and pressure relief and as well as help to improve posture. A cushion is a delicate and soft bag made of some patterned material that's typically stuffed with polyester staple fibre, feathers, wool,non-woven fabric, or sometimes with paper ripped into portions. You can easily find them in a variety of styles.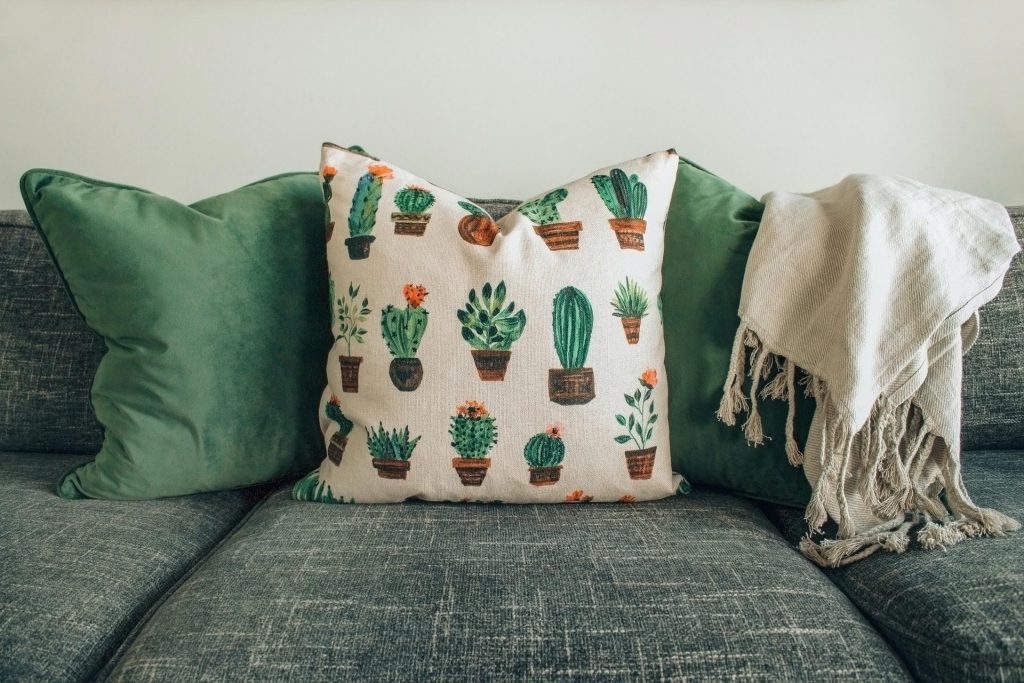 Why do you need cushions?
People use them for sitting or kneeling or reducing the rigidity or sharpness of a sitting chair or couch. Cushions also offer pleasant aesthetics to any house, provide relaxation and posture support, and add luxury to your simple furniture items.
According to their taste, some individuals make modifications and alterations to their simple cushions. In this way, they tend to make them more artistic and attractive. Simple cushions can be turned into luxury cushions by adding small items and putting in just a little effort.
They add dimension to decor
Fashionable cushions have a stylish as well as a utilitarian purpose. Cushions that are used as decoration weave colour elements inside a room to complement curtains, walls, and flooring. They can also be designed to make a more intimate atmosphere by placing them on a piece of furniture.
Things required for decoration
Making your cushions can be a very thrilling adventure. It can be an excellent way to quench your artistic thirst. This is a creative idea to add some personalization to your house. It can also help you save some hard-earned money. Surely, you can always buy decorative cushions from your local department store or even online, but making them at home will be more economical and will reflect your own personal style.
Moreover, you can have more control over colours, patterns, and ornaments selection in this way. Some of the materials and things needed for this purpose are Canvas Twill Fabric, Sewing Machine, Sewing Pins, Thread, Zips, Scissors, etc.
Expert's tips for decoration
Cushions are widely ignored as a valuable component of a home's aesthetic and decor. They are among the most apparent elements in a room and the most adaptable and flexible. All it takes is just a few simple techniques and a little imagination; even the most basic cushion could become a canvas for artistic expression.
Cushions can be customised with inexpensive glues, ribbons, embellishments, and paints to match your mood while being cosy and efficient. For this to happen, according to the experts at simplycushions.co.nz, you can consider feather-based cushions. They tend to be expensive owing to their premium quality. Usually, the cushions with polyester inner will start looking a bit flattened out within a few weeks. On the other hand, when you have a feather inner cushion, it is going to look like you just bought it yesterday, even after years! Now isn't that worth the price?
Some patterns never get out of fashion. Try to break the patterns with single colour cushions and always try to pick classic colours like denim blue, yellow, or natural colours. Try not to follow trends blindly but incorporate your own style and imagination. Cushions should add to the aesthetics of the room and should not look like clutter. Try changing your cushions as it is a modest way of updating your home.
Get creative with paint
Using fabric paints to make your designs is one of the best methods of personalizing cushions. When implementing this procedure, the sky's the limit. Purchase stencils and use pre-designed shapes or freehand a scene or object onto any cushion.
For a contemporary aesthetic, try abstract concepts. It is often advisable to remove the inside stuffing of a cushion before beginning any form of embellishment since this makes it far easier to work with on a smooth surface. Always use fabric-safe paints, which can endure handling and are commonly waterproof.
Use embroidery
Embroidery is a centuries-old technique that has been passed down through the generations. It has revived stylish interior decoration in recent years, making it a great choice for decorating cushions. Patterns are accessible, with recommendations and directions for creating almost any style you like. Sewing pieces of yarn onto the cover of cushions in vibrant colours that complement each other is another ancient practice.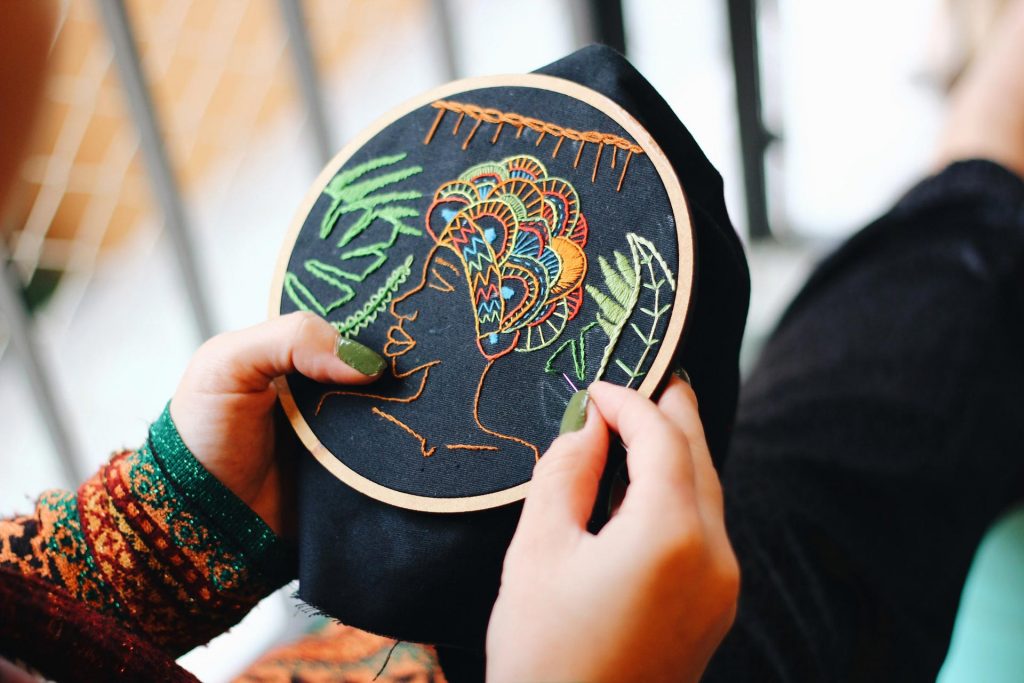 Now that we have discussed the many methods of decorating cushions, the rest is up to you. You can choose any option that suits your style and, most importantly, your budget. Nonetheless, you should think outside the box and try to create something amazing for your home.