M is 2 and a half and is currently still happily sleeping in his cot. I have tried giving him a toddler duvet but he just doesn't seem to get on with them. This is probably because he moves around the bed too much in the night. When we had the heatwave this wasn't a problem as he would happily sleep in just his pj's. The only other thing he would sleep in was his usual sleeping bag but as it was 2.5 tog it was far too hot for him to use in the summer months.
Luckily, we were sent this rather gorgeous sleeping bag from Slumbersac to review over the summer.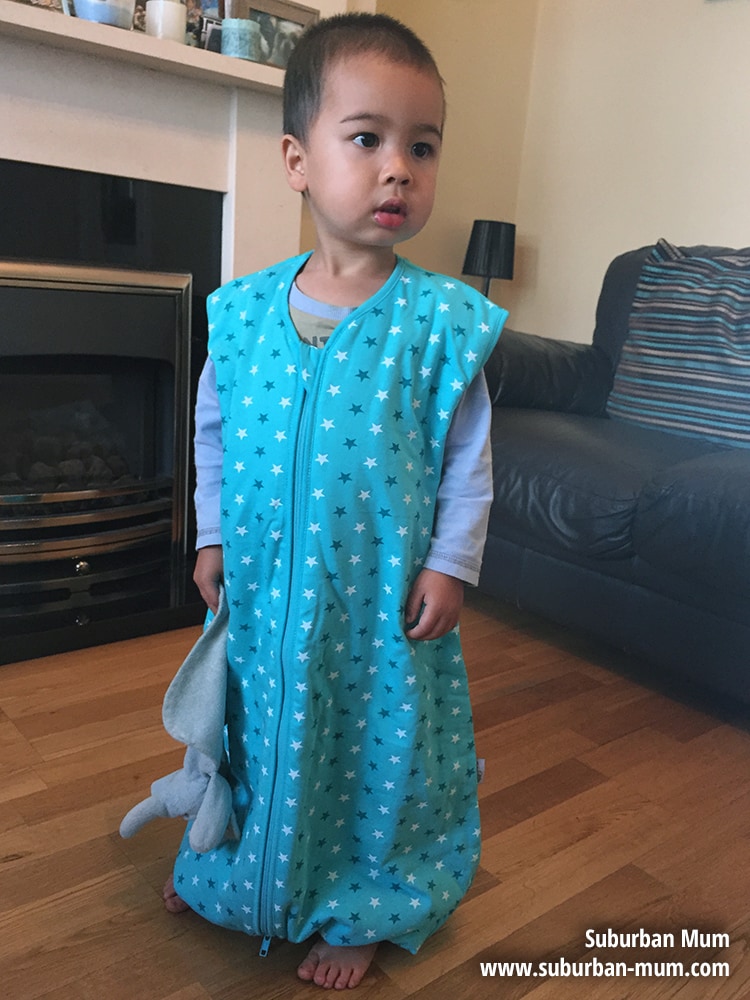 I really loved the pattern of the sleeping bag and thought M looked rather cute in it. The material is made from jersey cotton is lovely and soft.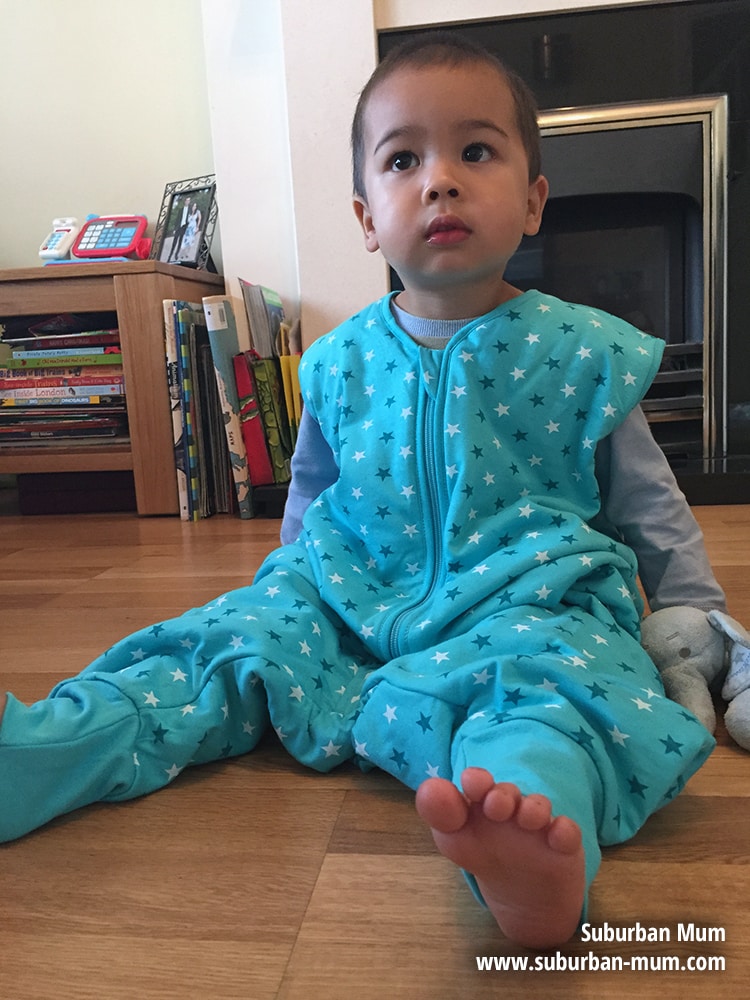 I loved the fact that they have feet! This makes the sleeping bag very practical for an active toddler. It also means I can get the boys ready for bed earlier so M can still have the freedom to roam around after bath time. We can then snuggle up after he has chosen his bed time story before simply popping him into bed.
The sleeping bag has been specially designed so that you can pop their feet inside the feet opening when they sleep. This is a really neat feature BUT it doesn't seem to keep M's feet inside. This may be down to the fact he is such a wriggler in bed but I think what would possibly work better is if they had a fold over flap (a bit like the ones you get on baby gros that fold over and act like mittens) as this would most definitely stop his feet from pokinf out when he's sleeping. It's not proved too much of a problem though at present but as winter approaches I would probably put some socks on him instead. It also washes up really well and after regular use over the summer, it is still just as soft as when we first had it.
The Slumbersac with feet has also been very handy for occasions when we have stayed out late at friends houses. I get M into his PJs and sleeping bag when we are ready to head home and simply pop him from the car straight to bed with minimal disruption once we get home.
The sleeping bag we have is 1.0 tog which was perfect for the summer and also for autumn as the boys room is always quite warm. It also comes in the standard 2.0-2.5 tog weight which would be suitable for the colder weather. It's available in four sizes from 12 months to age 3 and priced at £19.99.
We have the 24-36 months size which will fit M for a while yet. The measurements are taken from shoulder to feet so the 24-36 months size is 100cm.
Overall, M loves this sleeping bag just as much as I do – just look how comfy he is here?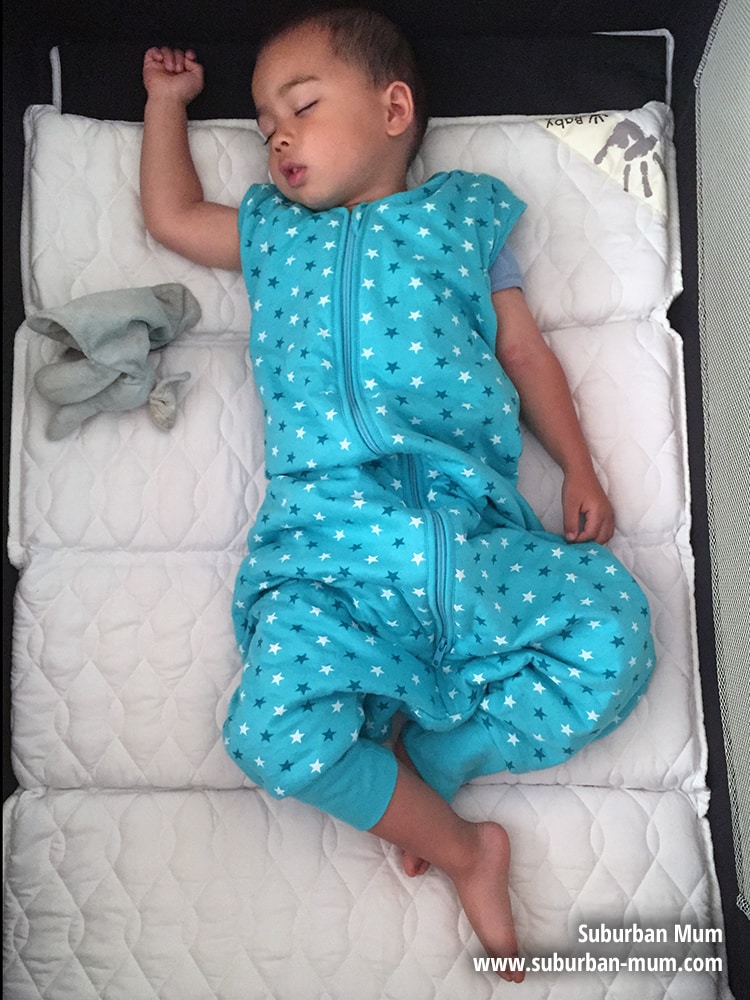 NOTE: We were sent Slumbersac Sleeping Bag with Feet in exchange for this review.  All images and opinions are my own.