Before the boys had even watched The Mandalorian, M was already aware of the super cute Grogu from having seen images of him on the TV and in magazines. 
Mr H and I binged-watched both seasons of The Star Wars series on Disney+ when it came out and now the boys are starting getting into it too. M loves watching it – mainly for Grogu though! 
Grogu is a toddler from the same unknown alien species as Yoda and Yaddle from Star Wars, with whom he shares a powerful Force ability. He's protected and looked after by The Mandorlorian and throughout the series, we get to witness his powers and abilities.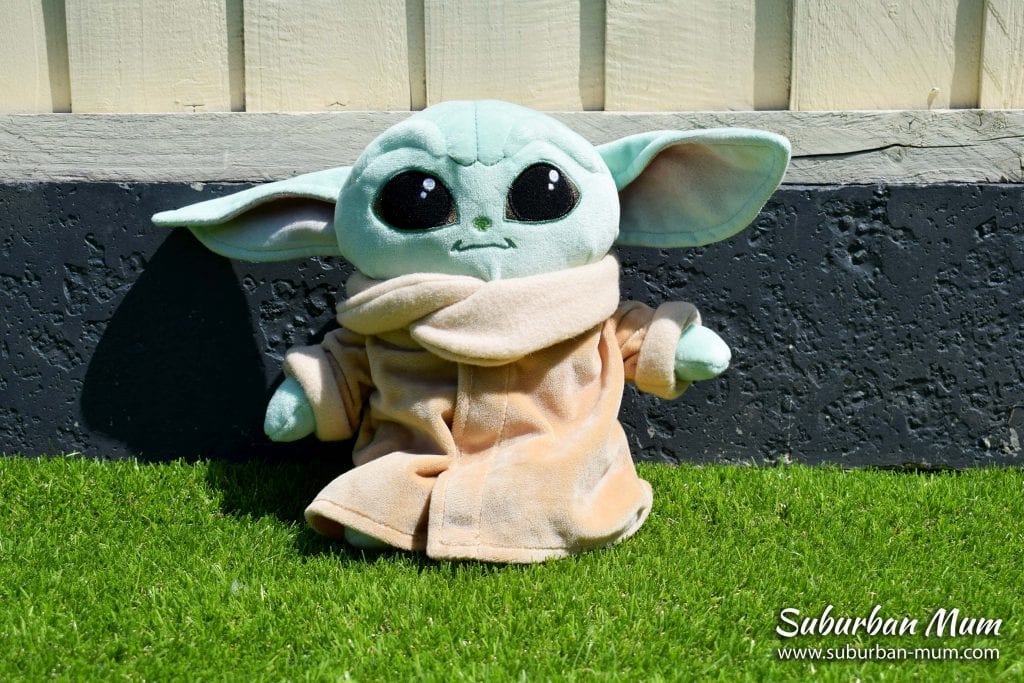 Simba Toys have released an adorable Grogu Plush. He's 18cm high, is super soft and wears the iconic brown robe from the show too. The boys were already fighting over who could have him when we received ours but they love him! He's perfect for cuddling up to and M has been taking him to bed too.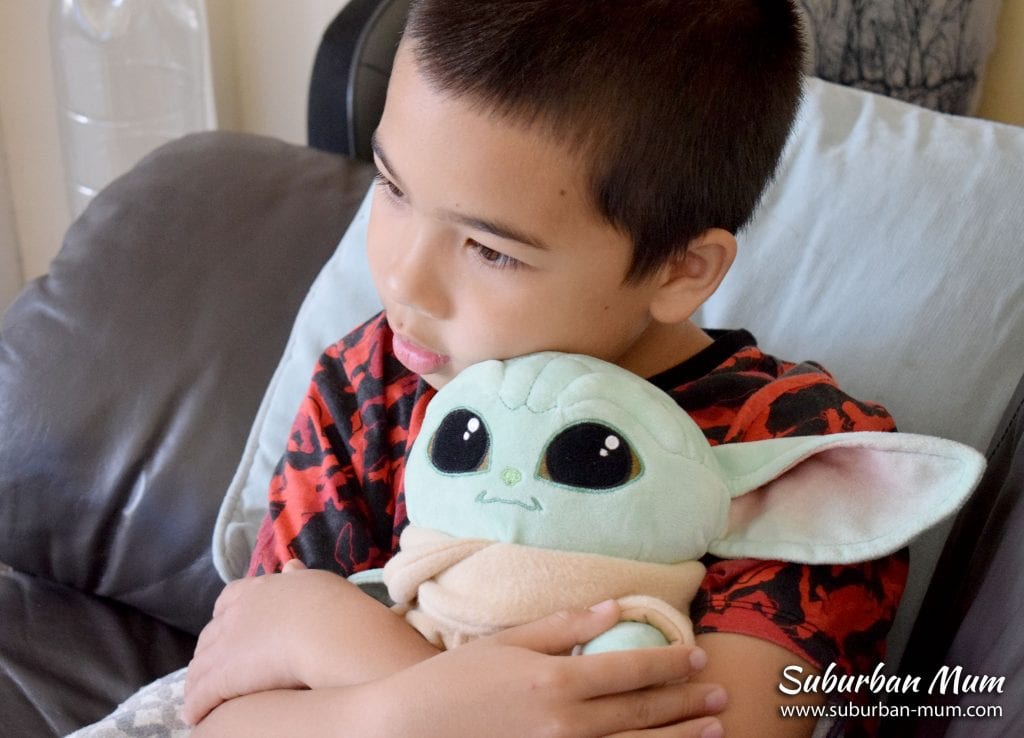 The Grogu Plush retails at £9.99 RRP and is available to buy from Amazon and Very. If you have Star Wars fans in your house, they will absolutely love owning a special piece of a galaxy far, far away in the form of the adorable Grogu.